Expedition Gregorita 2: The back 9
More than one year ago we went on Expedición Gregorota Part 1, the 'other side of the mountain' from where we live and work. Last month, we attempted a much long trek, heading up and around our own vereda, through Mina Pobre, and into the back end of Gregorita before coming up to town again.
Here are those photos: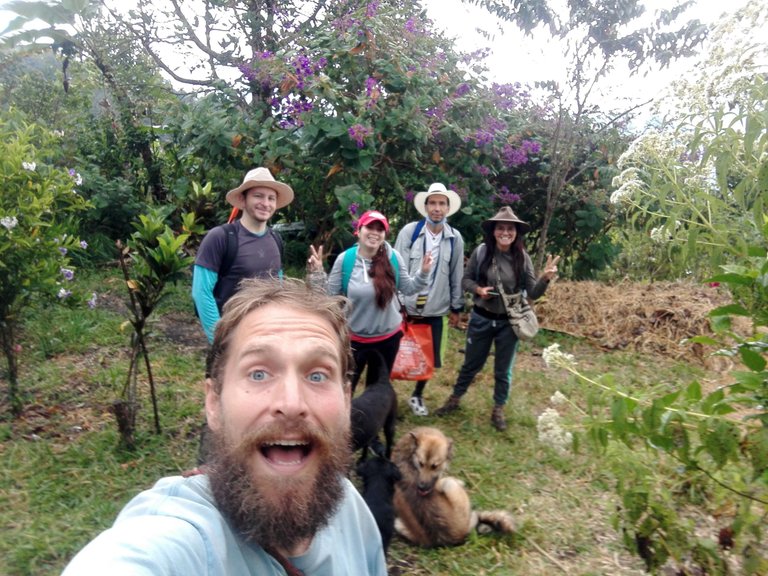 There were 5 of us, @ecoinstante and me with another couple and friend. This friend was laden with supplies, and after walking up to Buena Vista for a quick coffee, we continued on to El Agrado for some breakfast.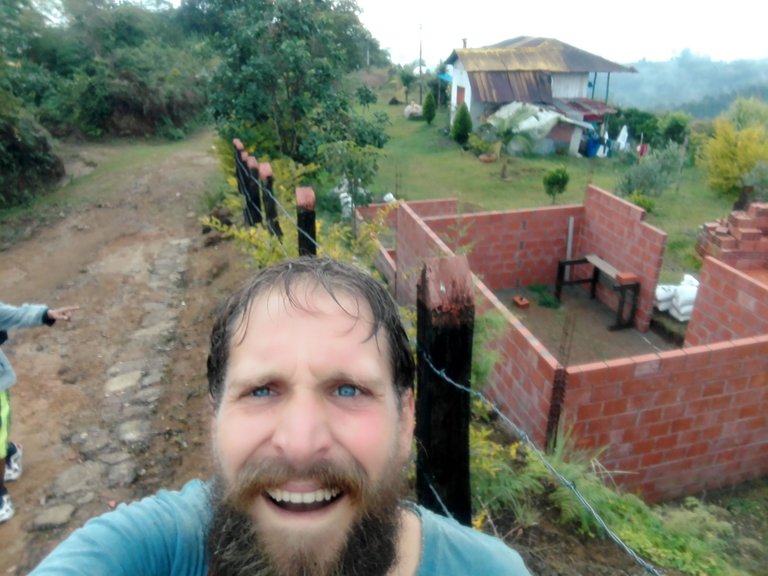 In this early morning we did get some rain, but I noticed one of our neighbors was building a new house.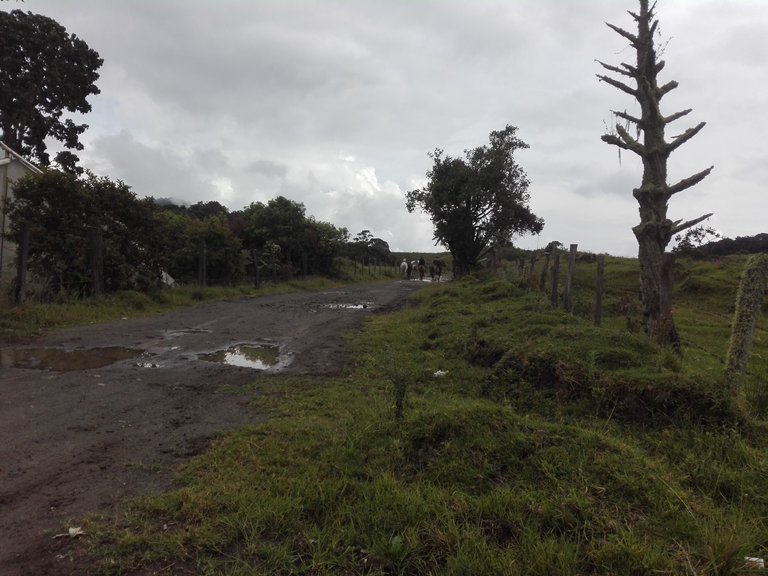 On these known trails, basically our backyard, I got ahead of the group and managed to take this photo before arriving to El Agrado.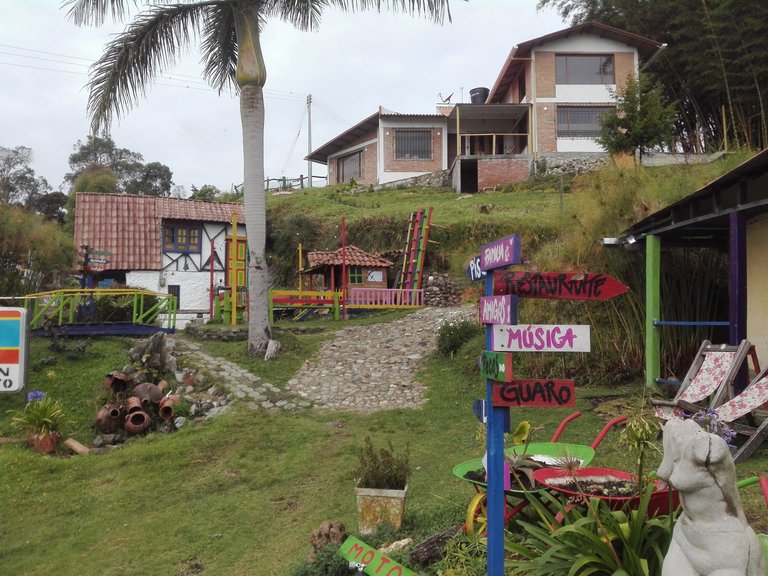 El Agrado has been slowly growing up over time, I really should dig up some old photos I have of thethe place, because its looking fantastic and well utilized by tourists. We had a delicious breakfast, Tolima Tamales wrapped up in plantain leaves with hot chocolate and fresh cheese. We were back on the road again.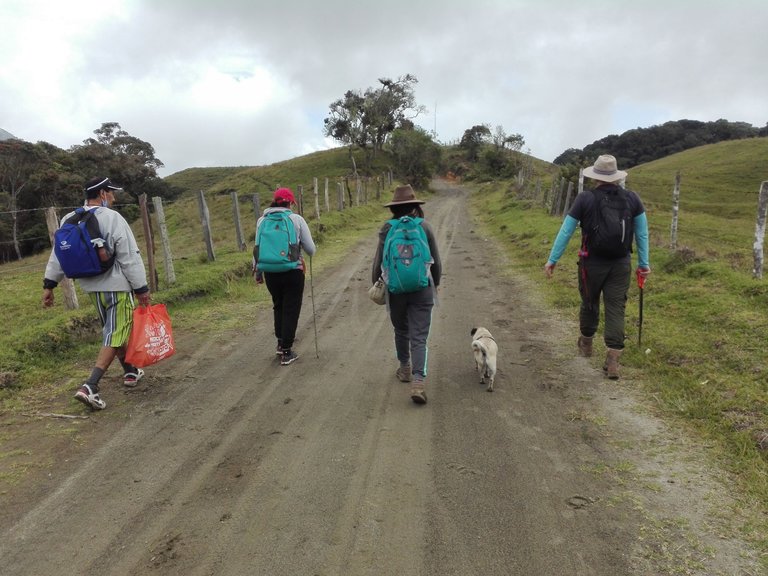 These high mountain areas are known for their abundant fresh water flows, relatively cold climate and beautiful vistas. Many people claim that there is something 'European' or even 'Swiss' or 'Scottish' about some of these views.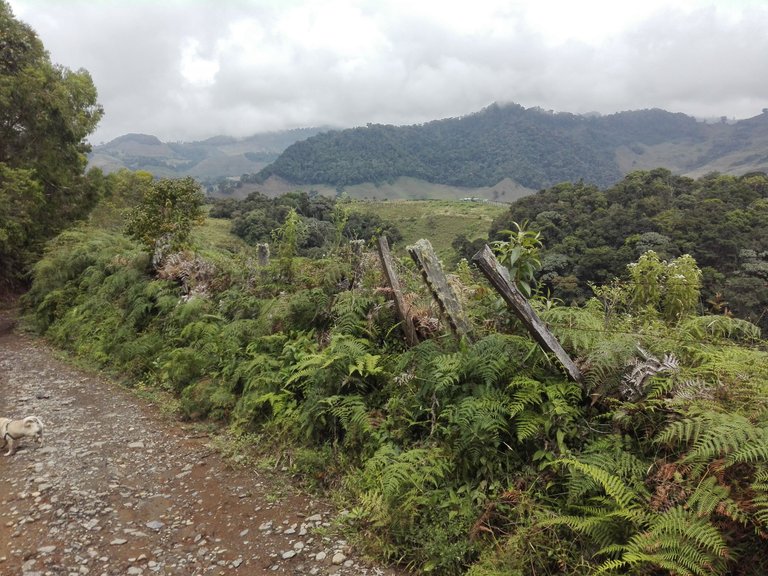 Of course the more forest they turn into grass, the more 'European' it looks. I will leave that observation to the irony of progress.
We headed out toward Mina Pobre, and into new and distinct lands for the first time.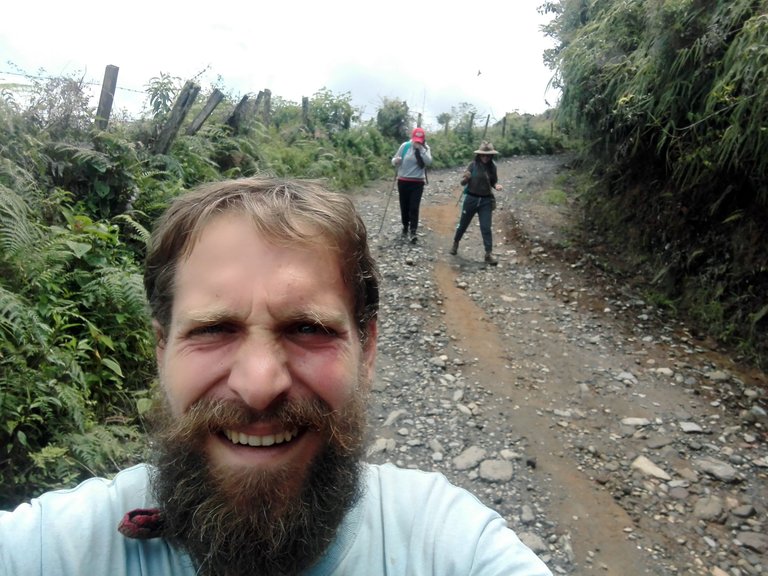 It's here we discovered the Granadilla fields, some medium sized enterprises dedicated to cultivating sweet passionfruits, and I couldn't resist finding someone to sell me some.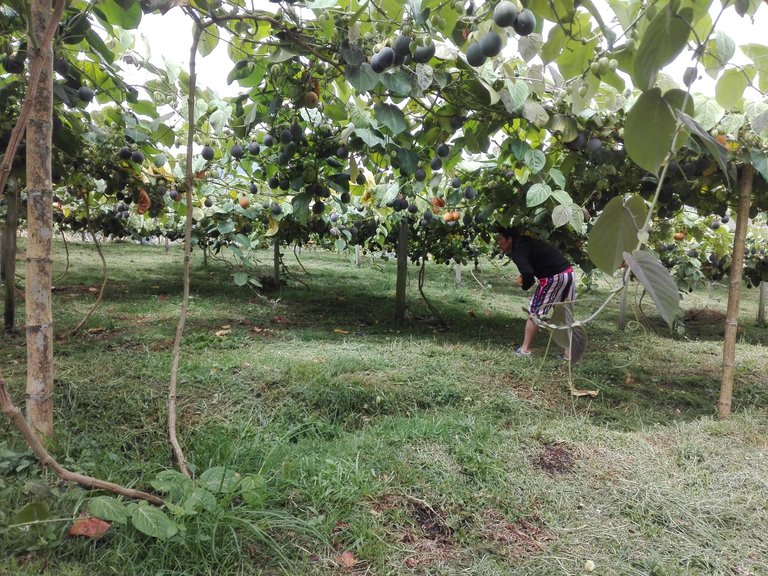 A local farmer loaded me up with as many slightly-damaged granadillas as I could carry, and when I tried to offer money, it wasn't accepted. I was so happy as I headed back to the group, not realizing that @ecoinstante had also been successful at getting her bag filled with fruit for the price of a smile. We had granadilla for the whole day.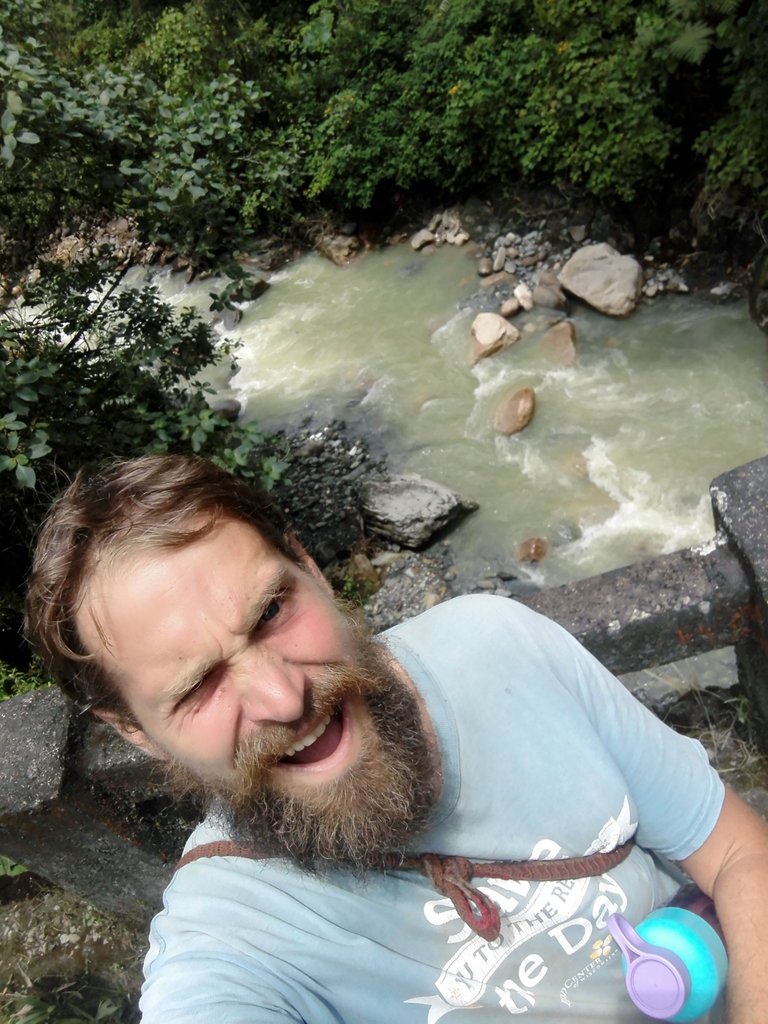 We arrived to the first bridge, officially leaving El Agrado vereda and entering Mina Pobre, which is part of neighboring municipality Villa Hermosa.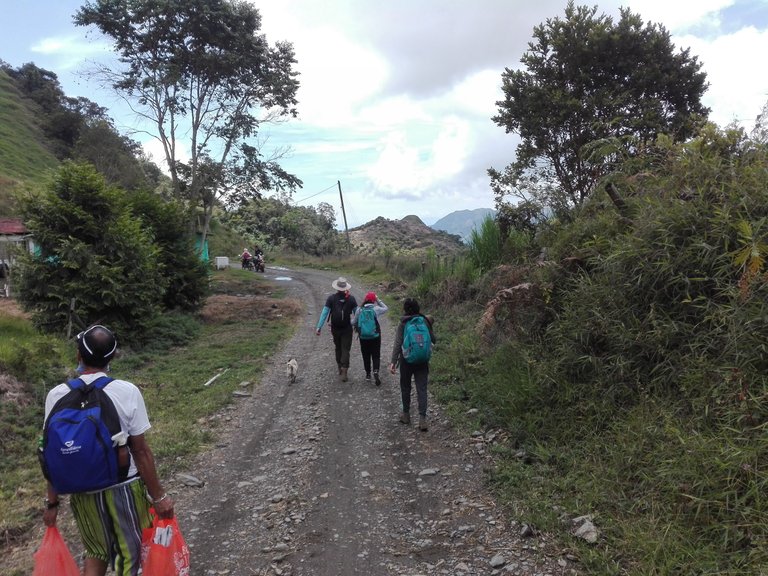 There is still a good road here, as for most of the journey, and the friend is laden with all the supplies plus a bag of fruit, which we are now trying to not eat so much of that we poop in our pants, which has arisen as a topic of discussion only after I ate 7 of them.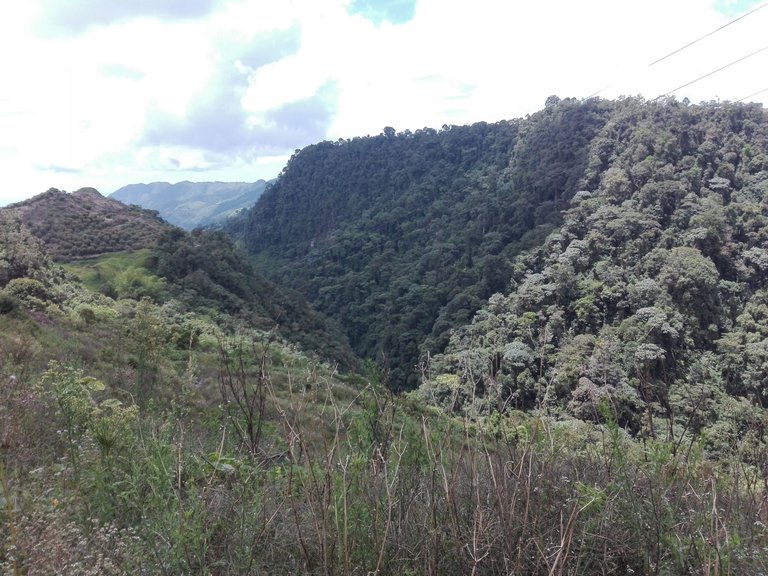 Villa Hermosa is beautiful, especially because I am seeing the opposite sides of many landforms I already know, a new perspective on where I live.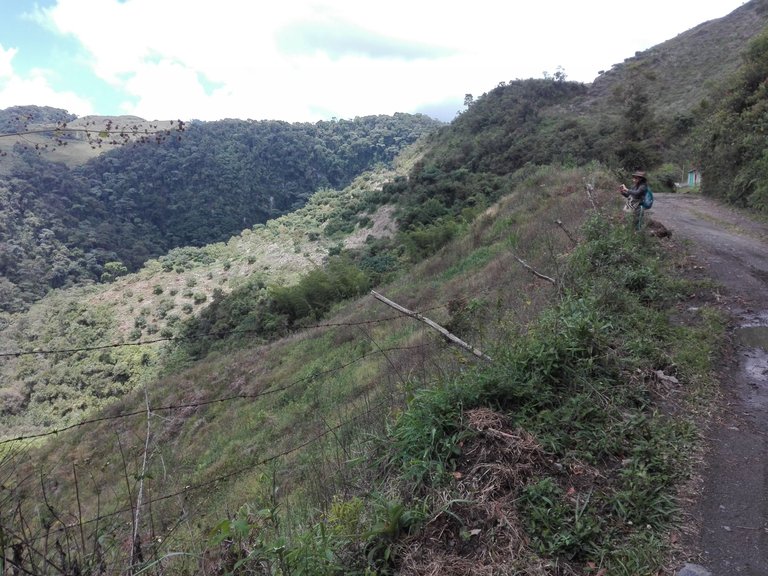 I even saw some farming I was unfamiliar with, a small tractor at one of the houses drew my attention.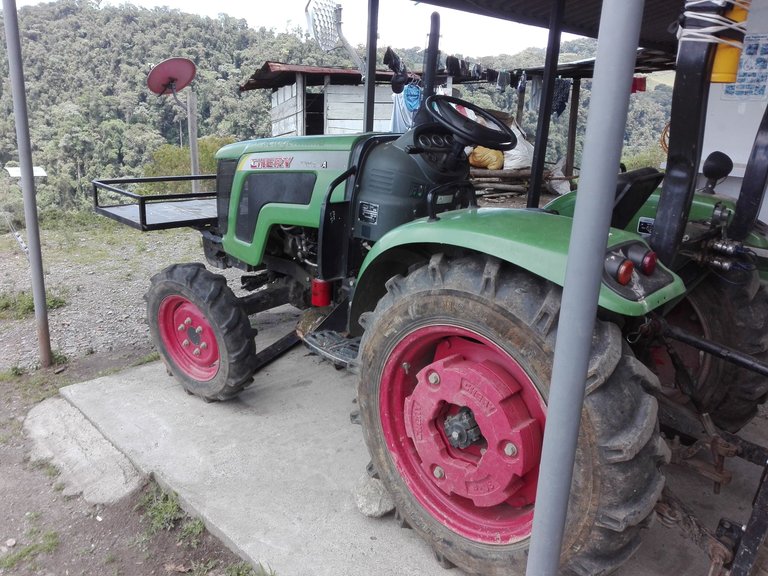 This technology is generally unavailable on our steep slopes, but I found this application deeply fascinating, I might have to go back just to try and interview someone.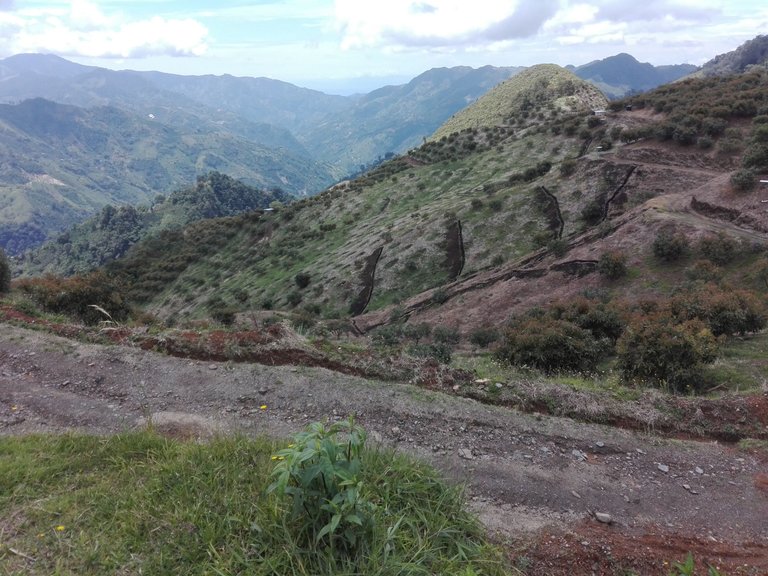 Of course we also saw some traditional agricultural methods, like slash and burn.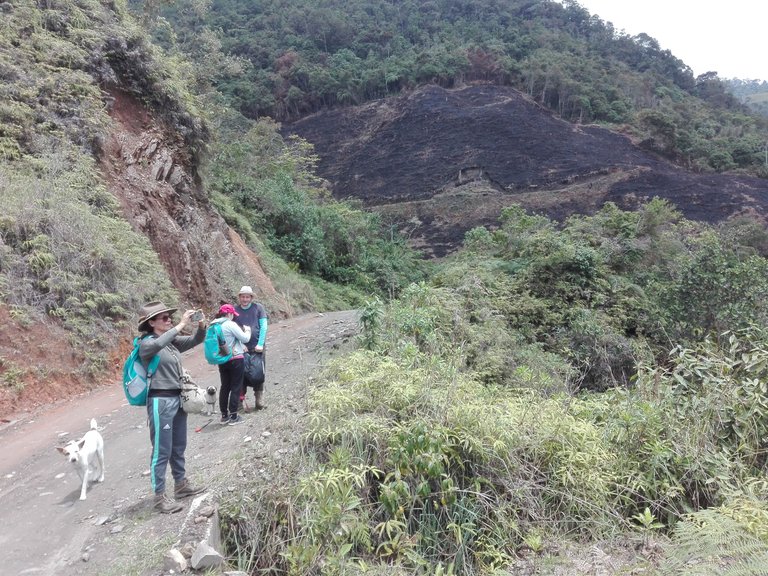 Finally we left the road and headed down to the river, we were looking for the brodge back to the Gregorita. Only one in our group had ever seen it before, and we weren't sure if it was still in operation. If not, we might need to head back the way we came.
We made a brief stop for some sausages and plunged down the cultivated paths.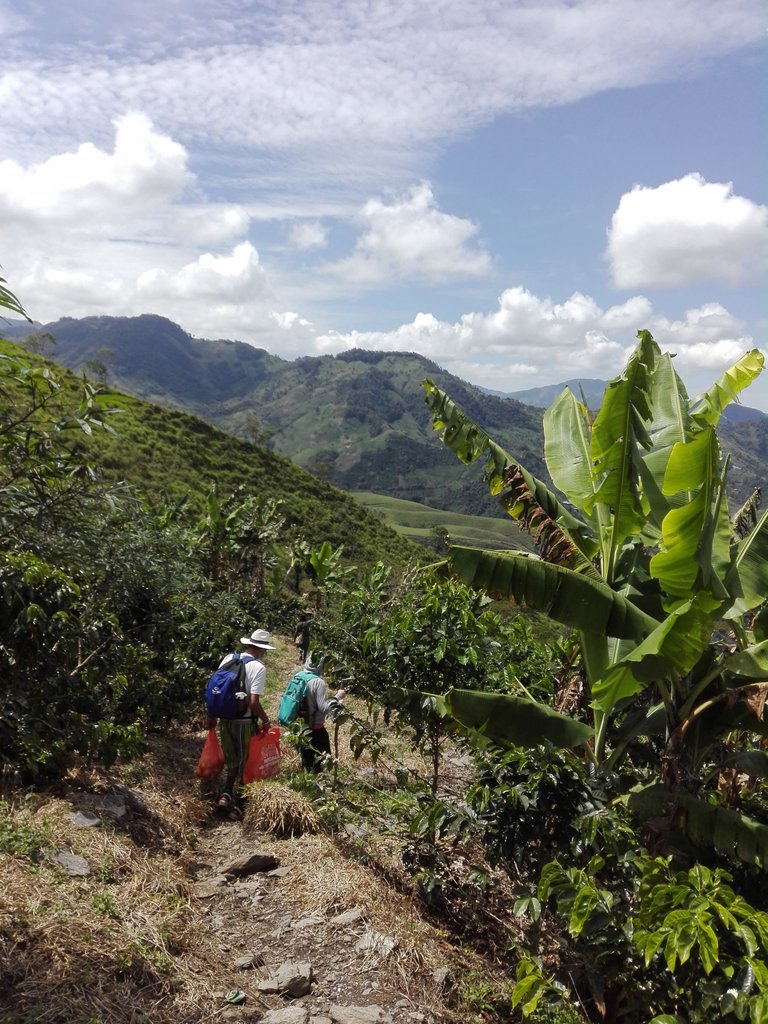 We came up on man selling his house, he offered it to me, and told us how his neighbor was a multi-national corporation growing avocadoes on 3000 hectares. This surprised me, and when I asked him why they didn't buy his farm, which was 7 hectares, he replied, 'Oh they offered, but only 3 million per hectare. That's just way too low.' I agreed it was a very low number.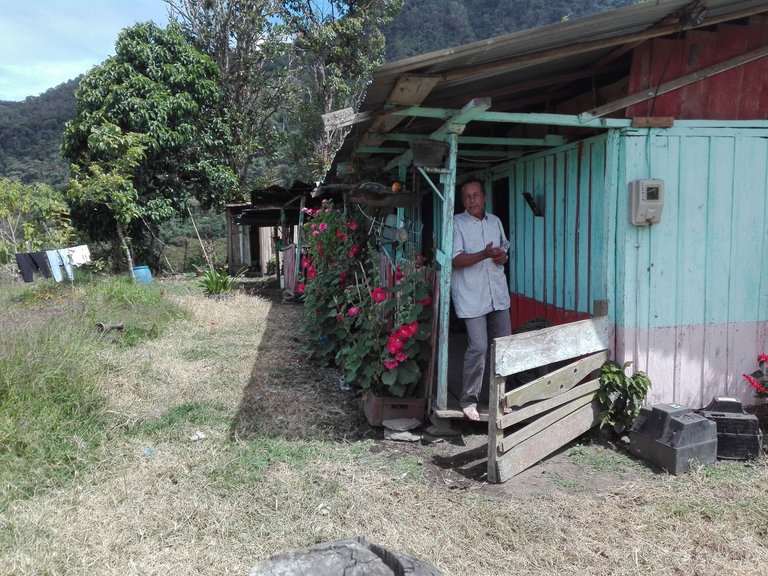 A this point I was definitely getting tired, as my photo taking has gotten sporadic. The next one is at an impromptu waterfall discovery!
We did find the bridge we were looking for, and it was bent but not broken.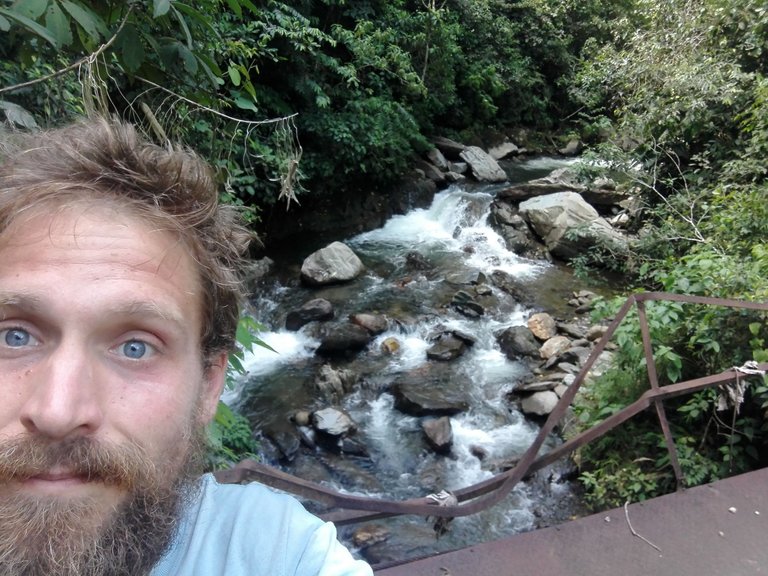 What really kicked our butts was climbing up on the other side of the river.
We found our way to the local 'fonda', and had a few beers and some laughs with the locals. We hired a driver to take us the rest of the way to Libano, and the last picture I have is a small crab we found in the road.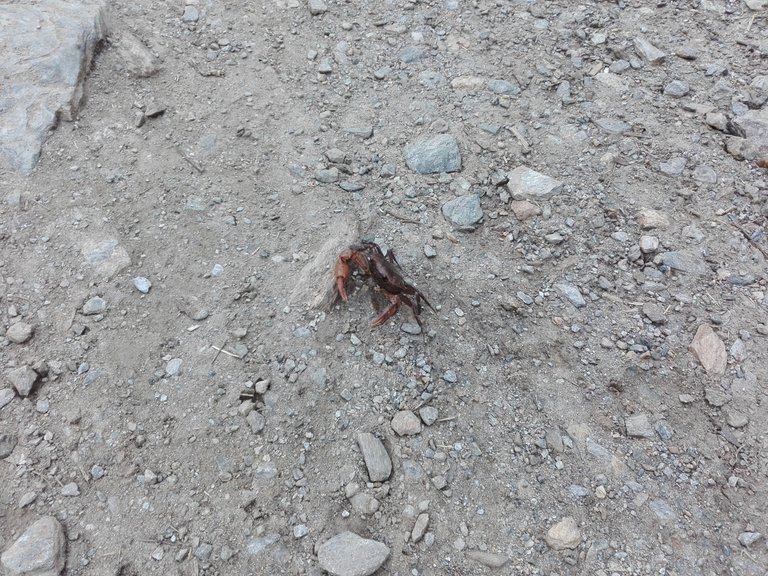 Freedom and Friendship!
---
---