THINKING OUT LOUD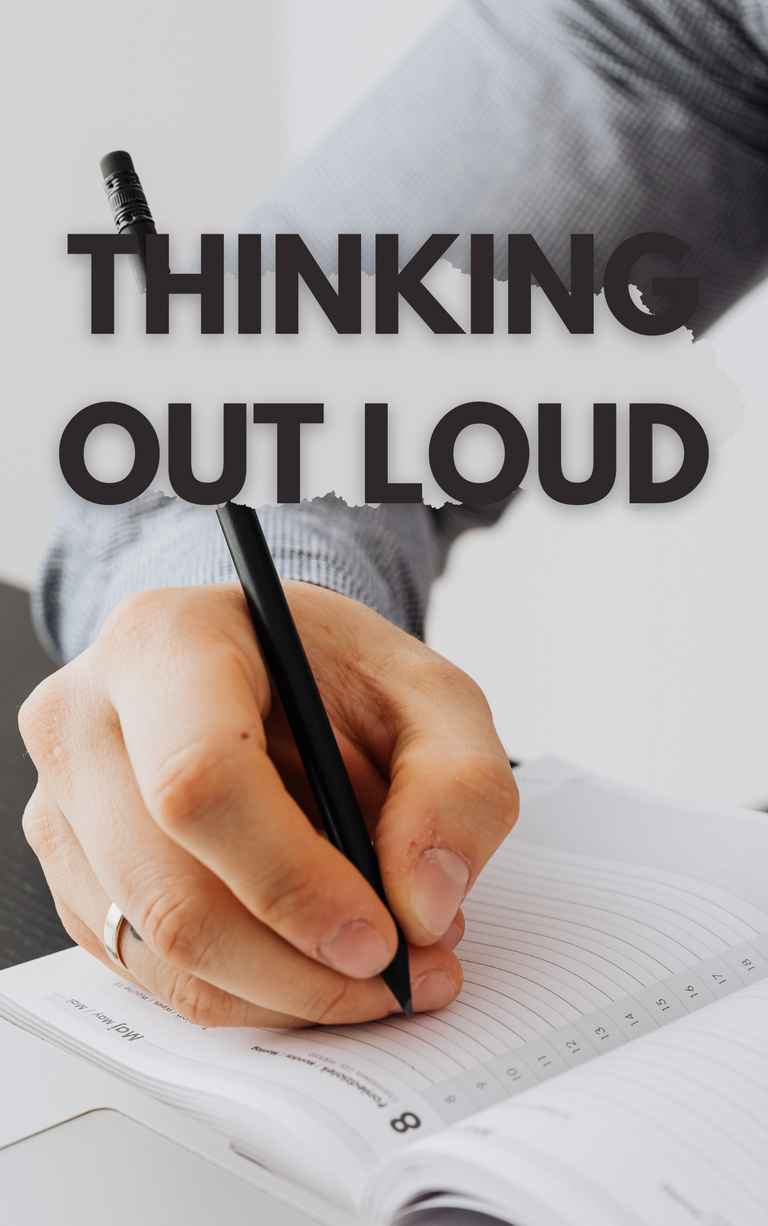 image made from using Canva
Do I need to push myself more or just flow with the tide? or I'm I living life too fast?
Questions like this come running through my head each time I feel I'm not doing enough, maybe I'm doing enough just too occupied to see it or maybe not
Maybe it a step by step thing
maybe I just need to take a break or maybe not thinking out loud
It's been a while i post here and each time I come around, I feel I have a lot to catch up with, Not as if it's been months since I posted last it just with the way I get connected to this blockchain posting four days ago is a while to me.
These days I barely sleep I'm always up all day trying to keep up with my academics and still feel like I'm missing out.
It's like 24hours is not enough to get all done
is this from the lazy part of me or from the part trying hard to put it all together? Thinking out loud
So many thoughts running through my head.
With how busy I get these days with tests, projects, and exams coming in a week I have a lot on my table and have decided to go on a break from the blockchain to study and check back when I'm done, it just for a very short period of time to get prepared and finish up my exams
It's okay to think out loud the only way to make it worth it is to provide a solution to whatever it may be.
I would probably be off for a while to channel my energy on the upcoming exam.
These past few days has been filled with a lot of busy schedule and more busy days to come but then We push through whatever we put our minds to.
I'm probably just fixed up and feel like I'm living behind time well it's okay feel or think right?
I will just have to take it step by step and put good work at whatever is needed to be done.
This is me expressing my thought
Thank you for taking your time in reading through my blog
---
---