You can buy vegetables from neighbor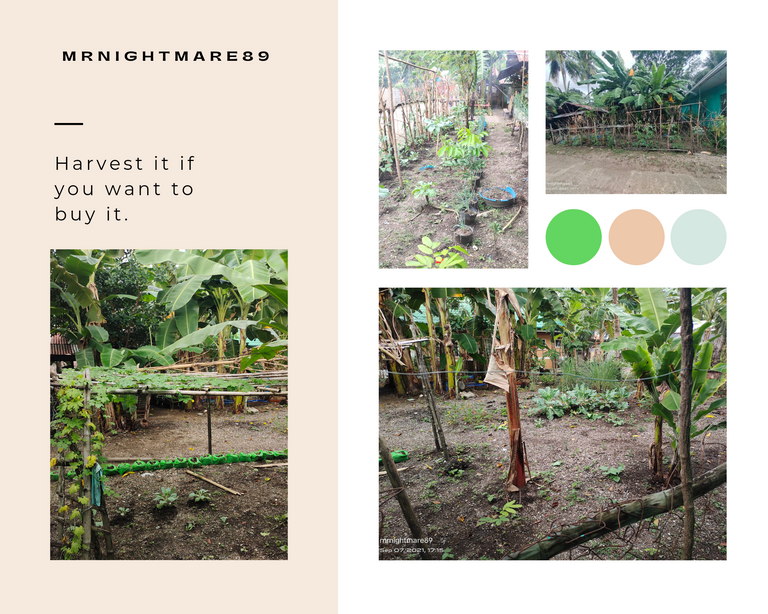 We always chose fresh food to guarantee a healthy lifestyle. We usually buy from the stores which hear that it's fresh and sometimes we want to check for ourselves. The question is, are we sure our judgment is right? We don't see them harvesting from their vegetable plants or see them just doing it. To see is to believe but because we are out of stock, even if we are doubtful we decided to grab. Inner thoughts telling us that let's just hope. That's why if you want to be so sure it's nice if we will be the one to harvest it or to see it being harvested.
It was a busy day yesterday managing to finish my treehouse (Bahay Kubo) as soon as possible. I remember it was Friday and I remember Denise @dswigle of her #marketfriday initiative. I've been participating in it weekly but I had something that needed to be done. Scrolling and scrolling to my not-so-old photos on my phone. To search for something that would be market-related and I found one. It's about my neighbor, 20 steps away from the house. They have a small garden for their uses and for others to sell if it will be too much for them to consume.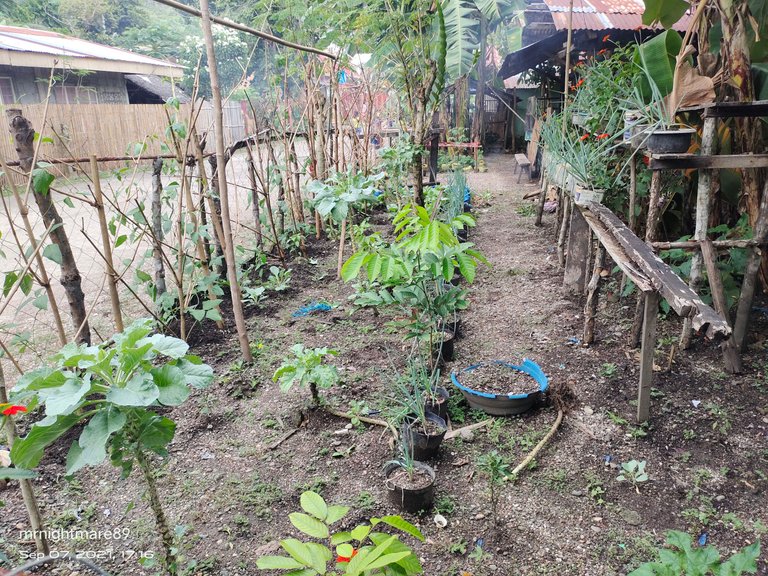 I can tell that this small garden was made for their own use. They were planting flowers as well which is nice to see but it didn't grow well. They focused on growing vegetables, hanging and in the ground. At first, I didn't know they were selling because I was not interested. To tell you the truth I don't like this neighbor. She has a foul mouth, underestimating someone, and is judgemental. Although, I didn't hear them talking about us at their back with her family. It's just better that way so there's no need to feel bad for each other.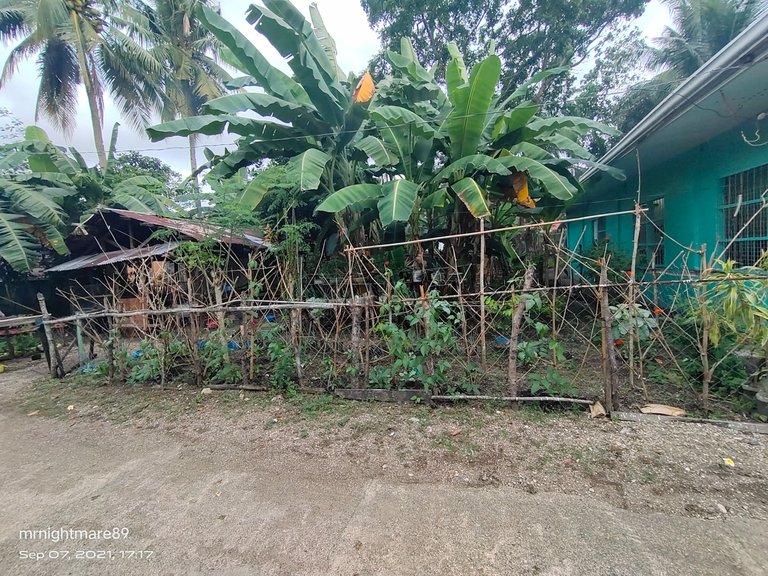 It was early in the morning for my morning walk. I saw her (my neighbor) removing small grasses outside their garden. I passed her but I took a glimpse of her garden. I managed to pause when someone approached her and overheard them talking. I captured her garden while she's busy talking with that person. That's the time I learned that she has been selling some of her vegetables. It's not all the time because she prioritized her family to eat fresh vegetables.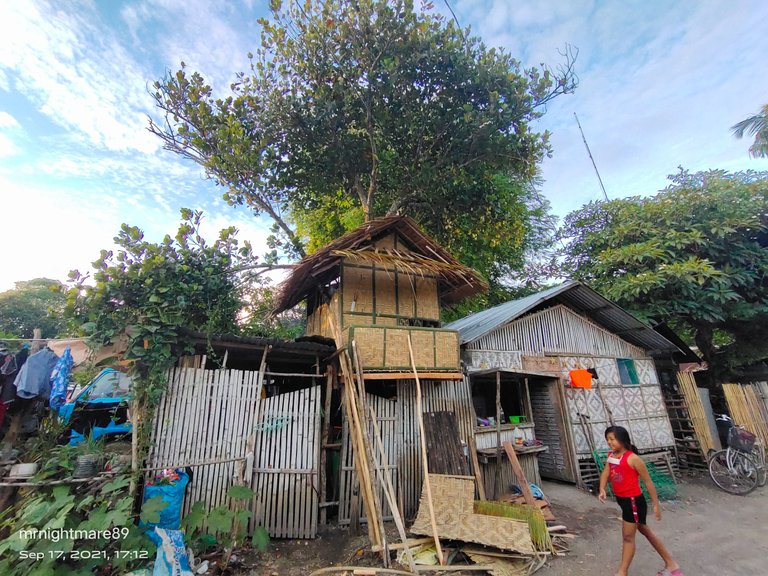 Okay, let's pause now and I'll show you some updates on my treehouse. Yes, that small one under the jackfruit. That's mine and I got the money in building it from the earnings in the hive. Isn't it amazing right? I know, I know. I loved the view when I looked under it because the leaves of this fruit sheltered my treehouse. I can't show you the inside for now because it's not finished yet. I'm out of budget and I thought about stopping spending money from my hive wallet. It's not fully covered yet but I can use it to sleep and kill time.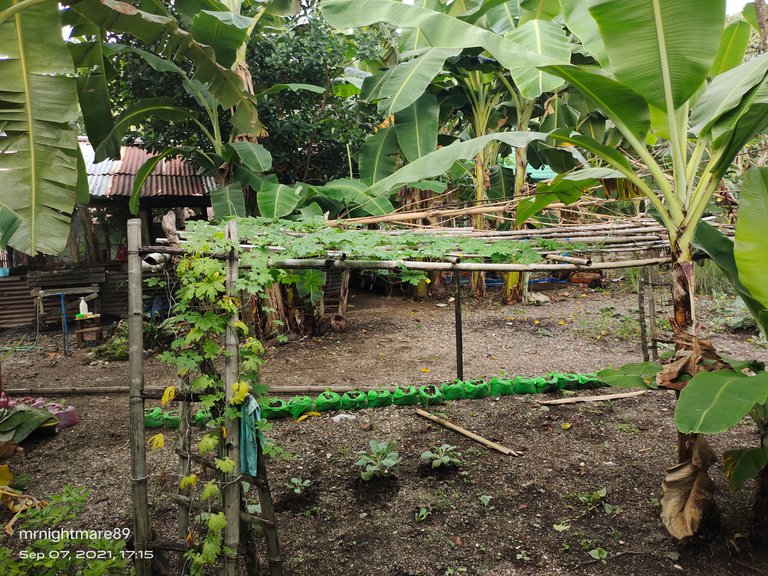 Now, is it nice to buy vegetables that we will be the ones to harvest? Just like my neighbor's garden, you can buy from it while searching inside. It's you who will be deciding which to harvest but guided by the owner. For sure, there will be no complaints and doubts that what you will be buying is fresh. I like this idea but because of no space to use it's hard.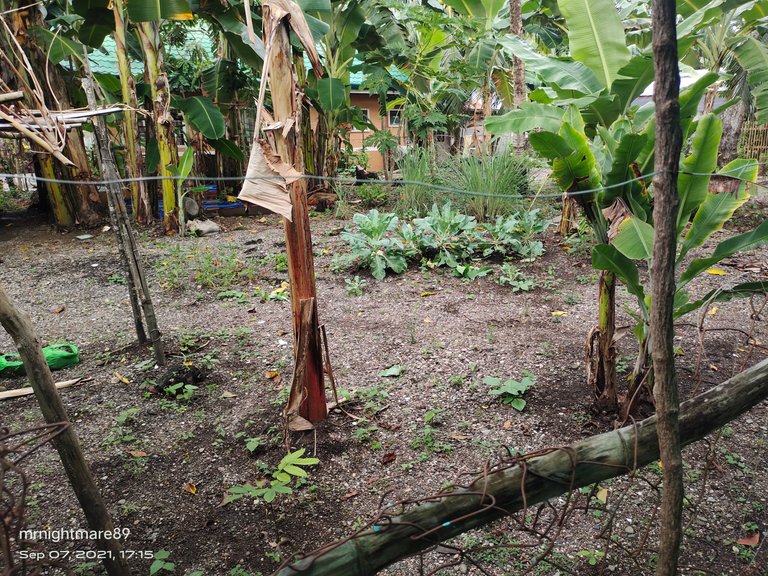 You can't see a place like this everywhere. Not a store but you can buy something, although only vegetables you can buy here. It's not that bad I guess if you're seeking fresh vegetables.
Thank you for reading
All content is my own unless otherwise noted
If images are being recycled, I just found it fitted to my article.
ABOUT ME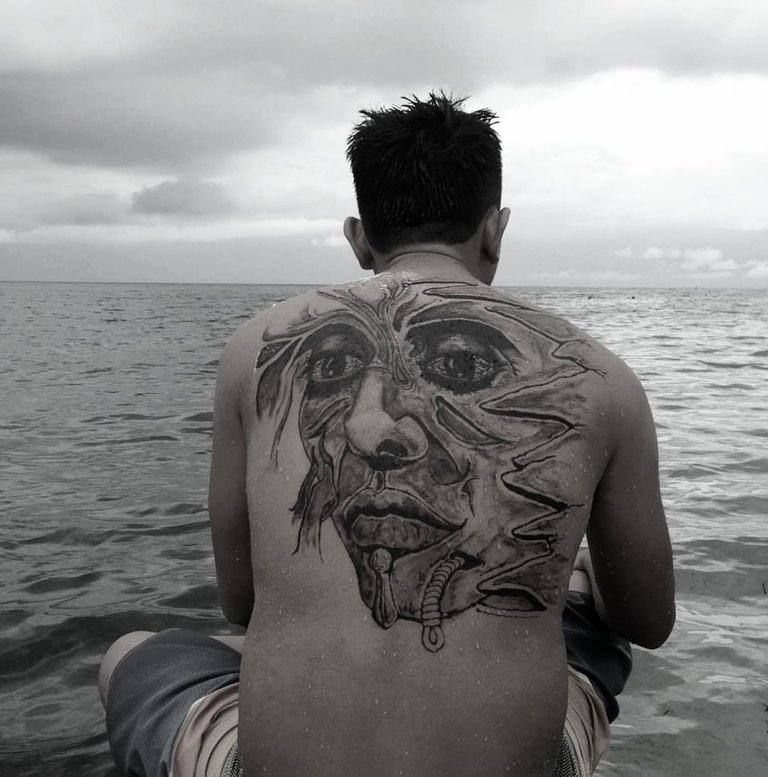 Paul is the name but prefers to be called mrnightmare that feels like living in the dream. A country boy and a dreamboy (dreamer) who likes to stay in a small village even though it means abandoning the future to become a seaman. The passion is writing but not sailing in the vast ocean. Don't wonder if the face will not be shown, this is better where the words can flow smoothly. Come, have fun with me talking about life events and random activities. It's fun to learn about life, don't hesitate, let's figure it out as we continue enjoying staying in this world.

---
---