[ENG-TR] BLUE GARDEN SHOPPING MALL~~||~~MAVİ BAHÇE AVM
Hello everyone...Yesterday, because I wanted to do some shopping to meet some of my needs, I will talk about a shopping mall that has a very different architectural structure than other shopping malls and that I like very much.
Herkese merhaba...Dün bazı ihtiyaçlarımı karşılamak için alışveriş yapmak istediğimden dolayı diğer alışveriş merkezlerinden çok daha farklı bir mimari yapısı olan ve benim çok sevdiğim bir avmden bahsedeceğim.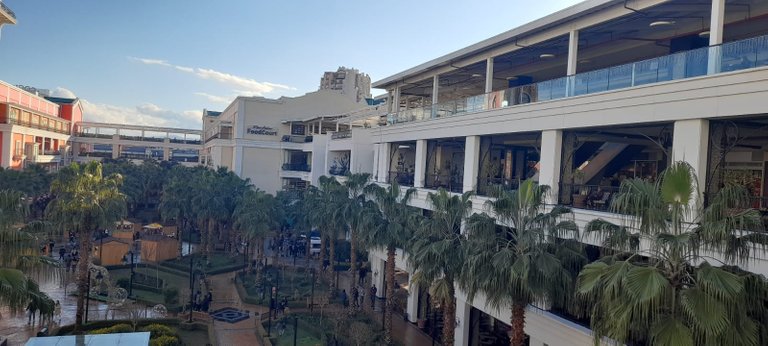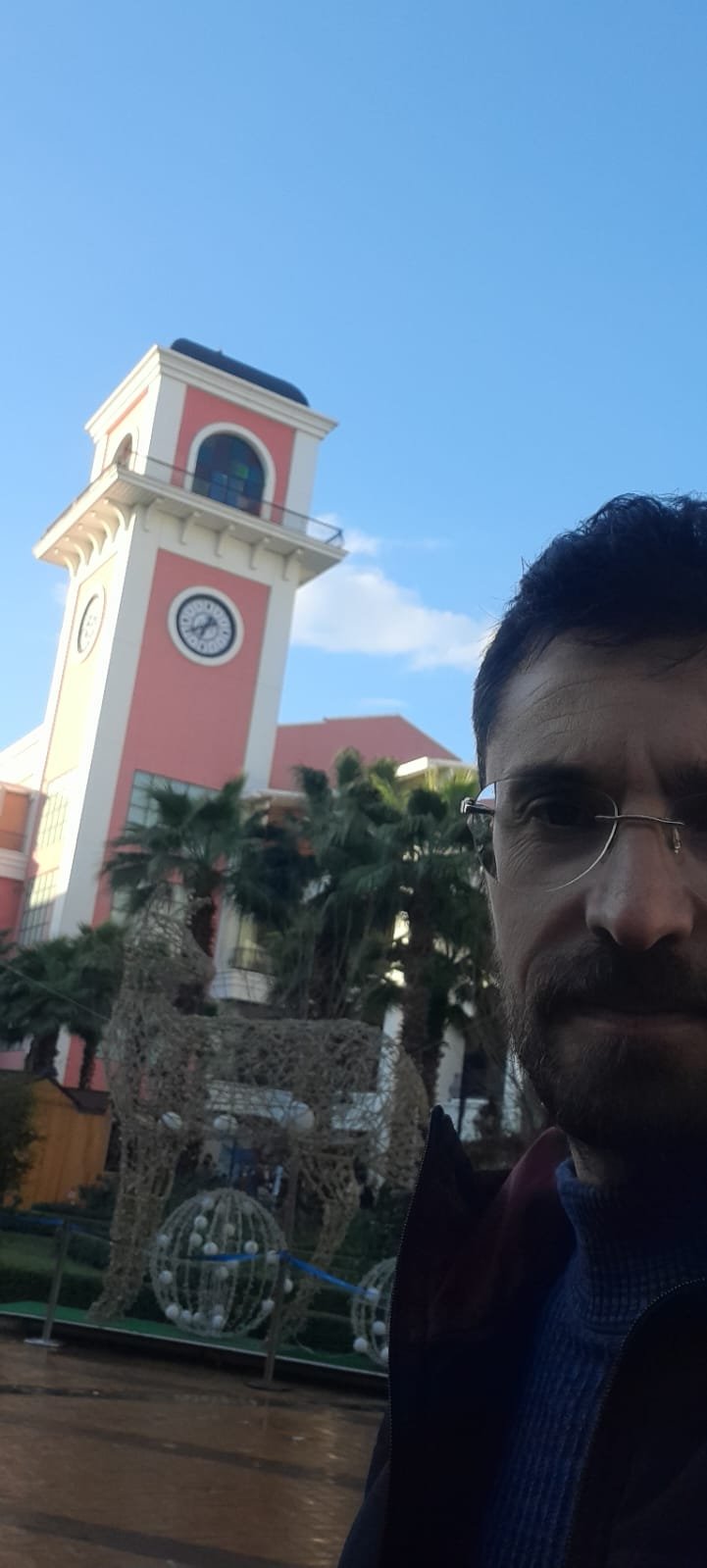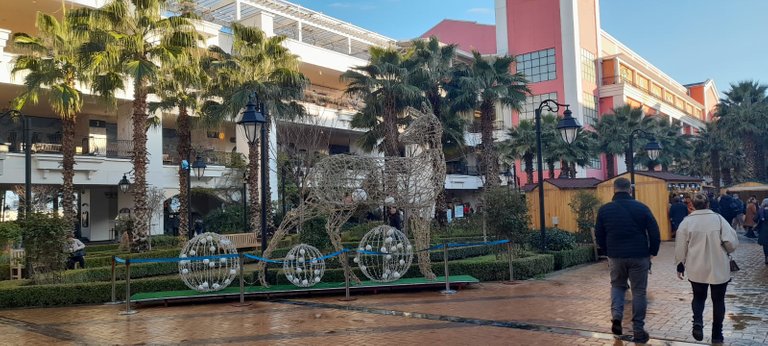 This place is located in the BOSTANLI district of IZMIR, which is very easy to reach and can be reached either by your own car, by the tram that passes in front of the shopping center or by bus.Moreover, it is so close to the beach that you can smell the sea. Next to Mustafa Kemal Atatürk Karşıyaka Sports Hall, you can sometimes come across matches. There is also only one road between them, right across the Hilltown shopping center.
Bu sözü geçen yer İZMİR'in BOSTANLI semtinde bulunan, ulaşımı son derece kolay olup gerek şahsi arabanız ile gerek alışveriş merkezinin önünden geçen tramvay ile gerek de otobüsle gidebileceğiniz bir yer. Üstelik sahile çok yakın denizin kokusunu alabileceğiniz kadar yakın. Mustafa Kemal Atatürk Karşıyaka Spor Salonunun yanında bazı zamanlar maçlara da denk gelebilirsiniz. Birde Hilltown alışveriş merkezinin tam karşısında aralarında sadece bir yol var.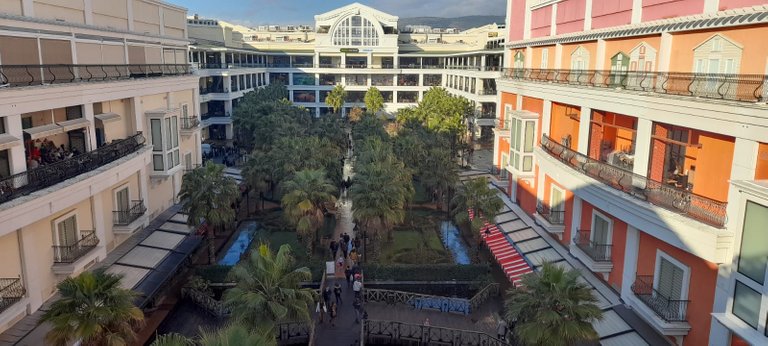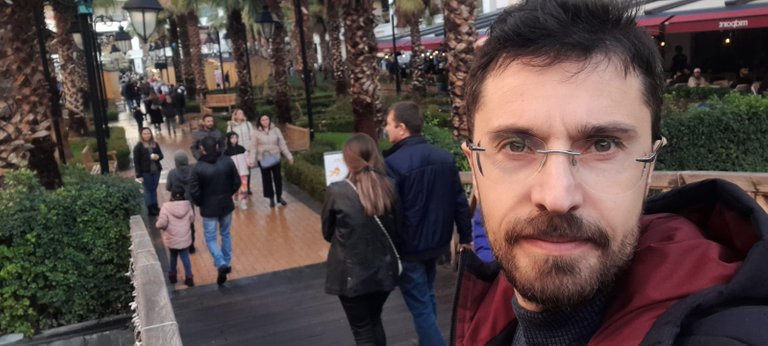 Yes, this is none other than the blue garden shopping center. MAVI GARDEN is a big shopping center with its architecture resembling a castle, with the colors of its facade, its garden full of palm trees and the cafes among these trees, shops selling local products and stores of almost every brand.
Evet, burası mavi bahçe alışveriş merkezinden başka bir yer değil. Hem dış cephesinin renkleriyle olsun, şatoyu andıran mimarisi hemde palmiye ağaçları ile dolu bahçesi ve bu ağaçların arasında bulunan kafeler, yöresel ürünler satan dükkanlar ve hemen hemen her markanın mağazasının olduğu büyük bir alışveriş merkezi MAVİ BAHÇE.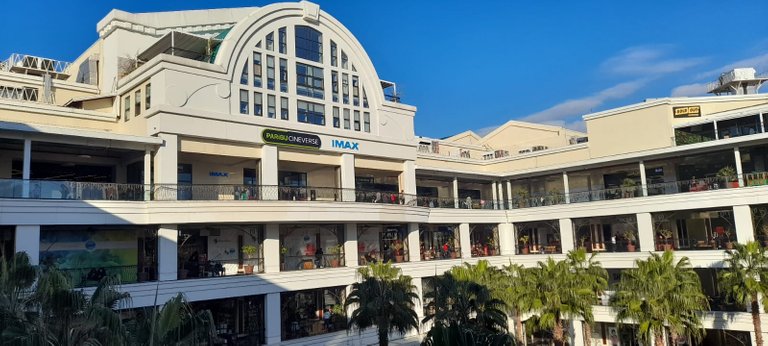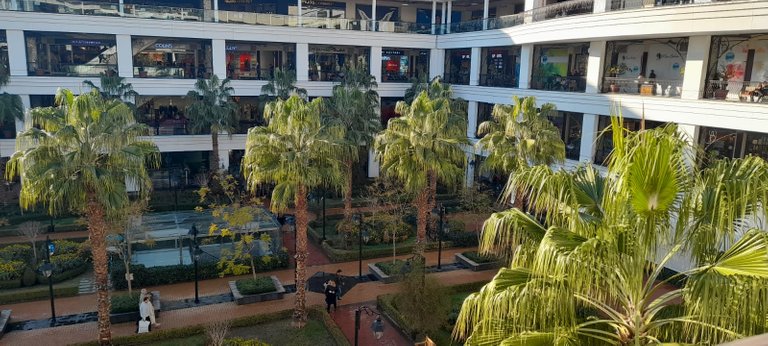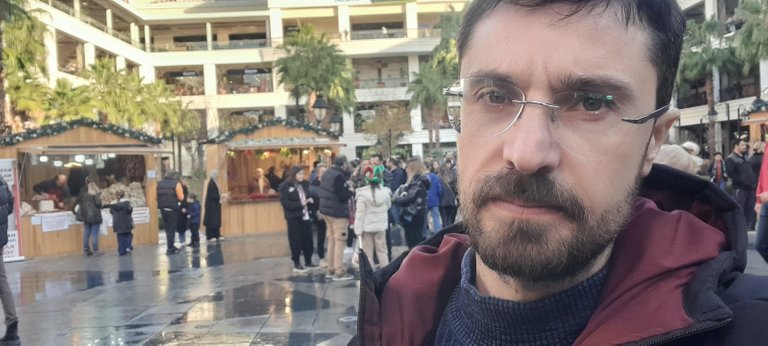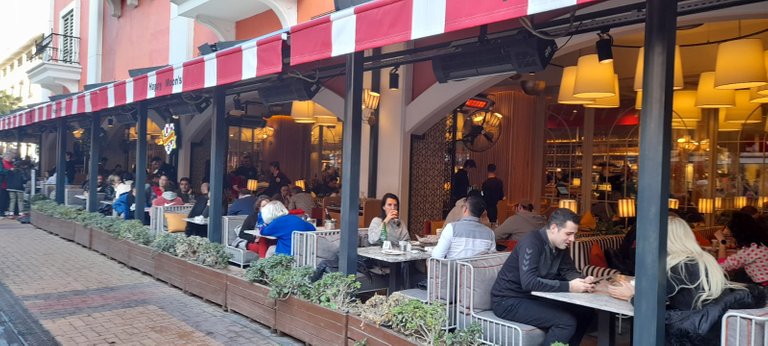 Being in the Blue Garden Mall is a great source of peace for me. It makes me feel like I am in a very different land. The conversations of the people in the garden, the chirping of the birds and the sun, what else would you want from a shopping center?😉
Mavi bahçe avm'de olmak bana müthiş bir huzur kaynağı. Kendimi çok farklı diyarlarda hissettiriyor. Bahçedeki insanların muhabbetleri, kuşların cıvıltıları ve güneş insan başka ne ister ki bir alışveriş merkezinden?😉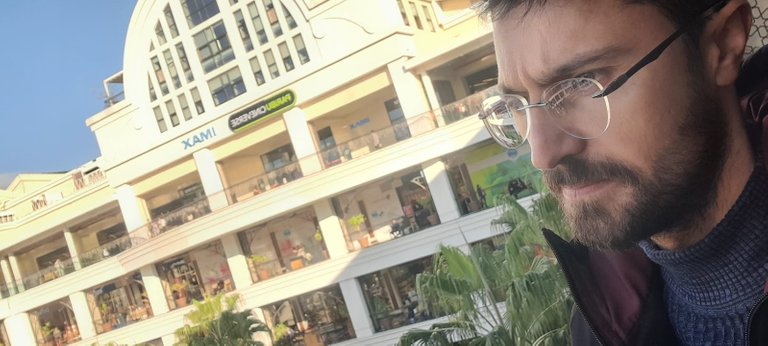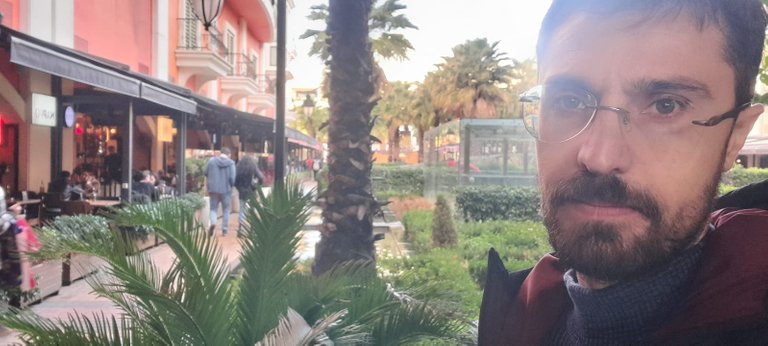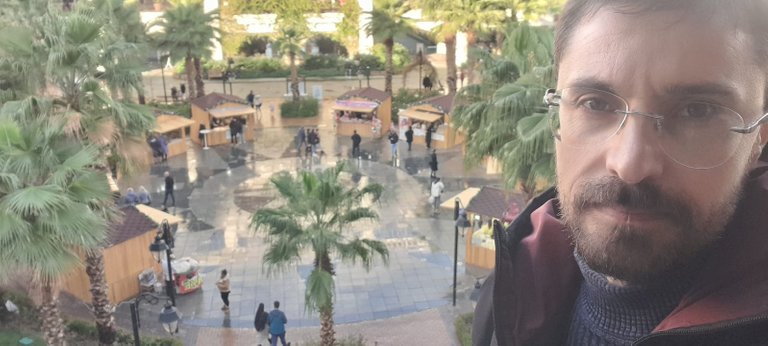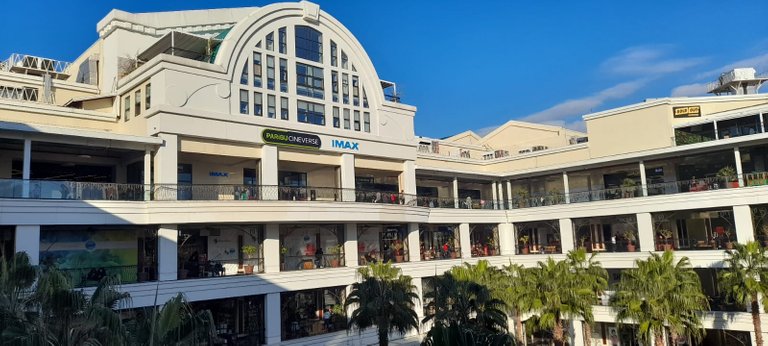 Whether you want to go shopping, have a bite to eat and drink in the garden or on the food court, or spend a nice day in the high quality cinema.
İsterseniz alış veriş yapmak için, isterseniz bahçede ya da yemek katında bir şeyler yiyip içmek için, isterseniz de son derece kaliteli sinemasında güzel bir gün geçirebilirsiniz.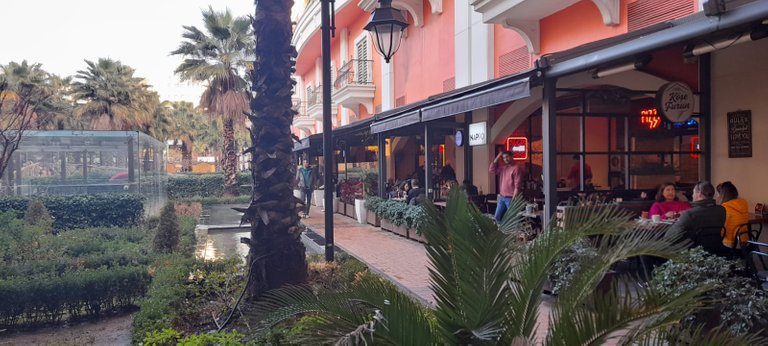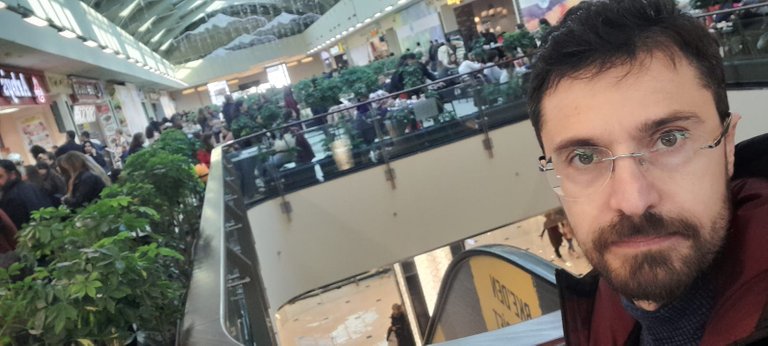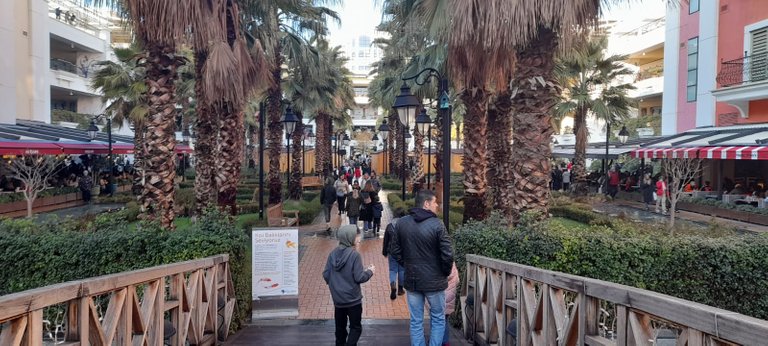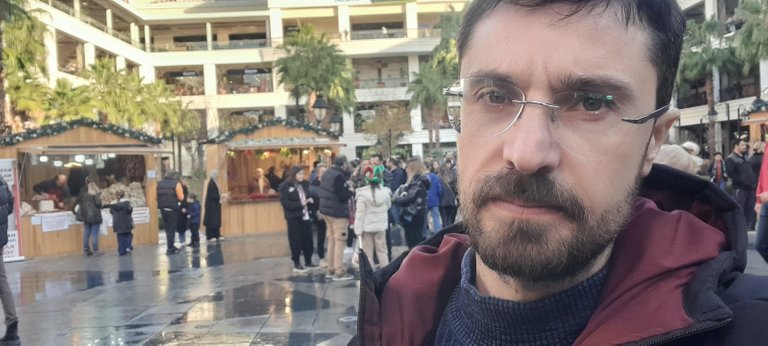 I couldn't resist and bought it because there was an unmissable discount on a shoe I liked very much. I have been following it in my favorites for a long time, but it was even cheaper than the internet in the skechers shop in the blue garden mall. If you live in Izmir and love the skechers brand, I highly recommend you to stop by Blue Garden shopping center.
Ben çok beğendiğim bir ayakkabıda kaçırılmayacak bir indirim olduğu için dayanamadım ve aldım. Uzun bir süreden beri favorilerimde takip ediyordum ancak mavi bahçe avmdeki skechers dükkanında internetten bile daha ucuzdu. İzmir'de yaşıyorsanız ve skechers markasını seviyorsanız Mavi bahçe alışveriş merkezine uğramanızı kesinlikle tavsiye ediyorum.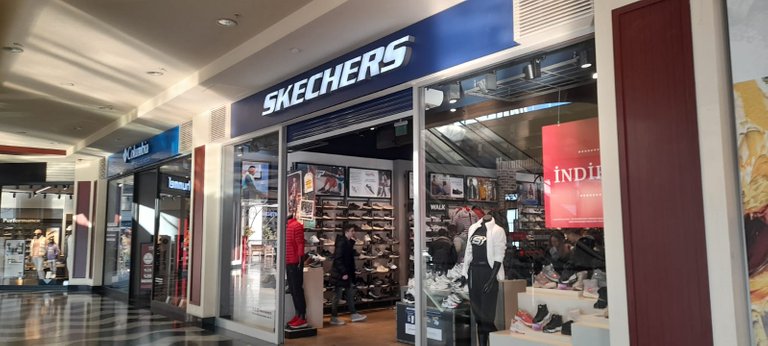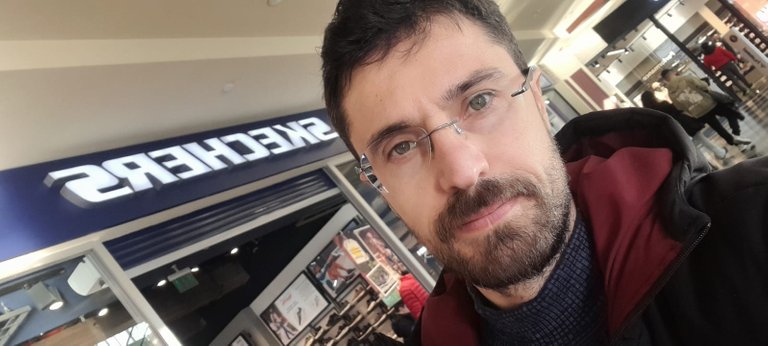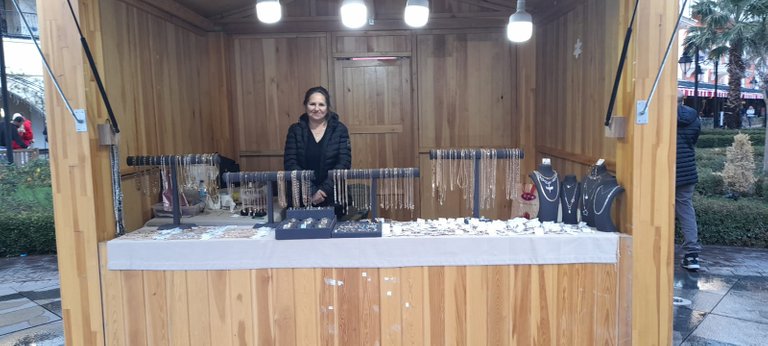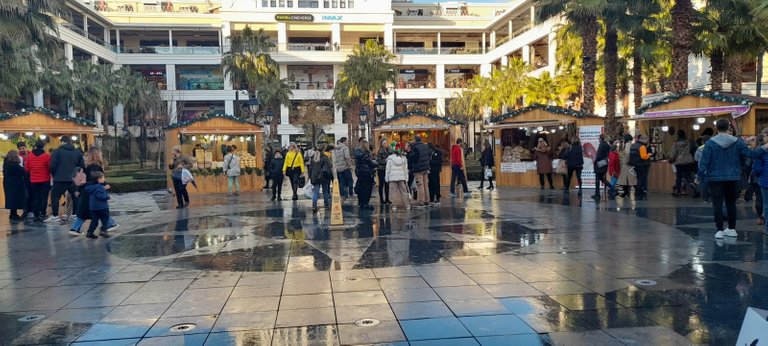 I haven't tried on the left foot of the shoes I bought, I hope it's okay.
See you later😂😂
Aldığım ayakkabının sol ayağını denemedim umarım sorun çıkmaz.
Daha sonra görüşürüz.😂😂
---
---