LOH CONTEST: TALKING TO FRIENDS ABOUT HIVE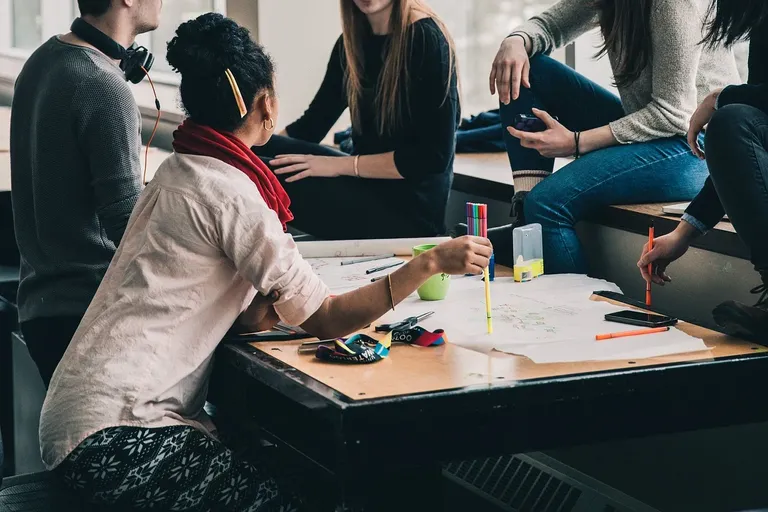 Source
Hive is a platform that I am grateful I have the opportunity to try out. It took @nonsowrites several months of trying to convince me to join. Maybe if I didn't have a challenge early this year and needed something worthwhile to do, I still wouldn't have tried it out.
Since I joined, I have only talked to a few people about the blockchain in general, if they asked what I do during my free time.
I have tried to convince a couple of people on the benefits of joining but when some hear of the work, they need to put in to see results, they just back off.
I remember when I got an internship positive around May this year, that was before I started work at my present place of employment. I met a guy who seemed like he would be interest. I explained the little knowledge I have about crypto to him and told him about the blockchain.
He seemed interested until I told him, you have to not just think about yourself but also be involved in activities around the blockchain and engage with people, guess he didn't want to do that and I wasn't ready to convince him otherwise.
It is a lot of work trying to convince some people to leave the normal way and join a platform that seems too good to be true, people, especially in my country are used to doing hard jobs for any dollar or at least leaving the house to make any penny.
So, the concept of just being at home, interacting with people, being creative with your thought and still being able to earn something decent seems like a foreign idea that cannot be true.
On the other hand, when they finally decide to join and do not earn as much as they thought they would, they just go and never look back. Few months ago, I was able to get a friend to join, I didn't do the convincing part for long, he already wrote articles for other websites so this just seemed like an added advantage.
I always tell people to keep their expectations in check. Hive is not a platform where you come to make the quickest money, neither is it a Ponzi scheme. I don't think they fully understand till they join and some of their post get less than a dollar and they are disappointed.
These days I only talked to people about how I enjoy the platform and it's up to them to join if they are interested in gaining the same experience. Although it did take a lot of convincing to get me to join, I don't think I have it in me to do it for someone else.
Thanks to @young-boss-karin for inviting me to join in this contest.
Thanks for stopping by❤️
---
---