Embarassing?!? You Bet! - Ladies of Hive Contest #65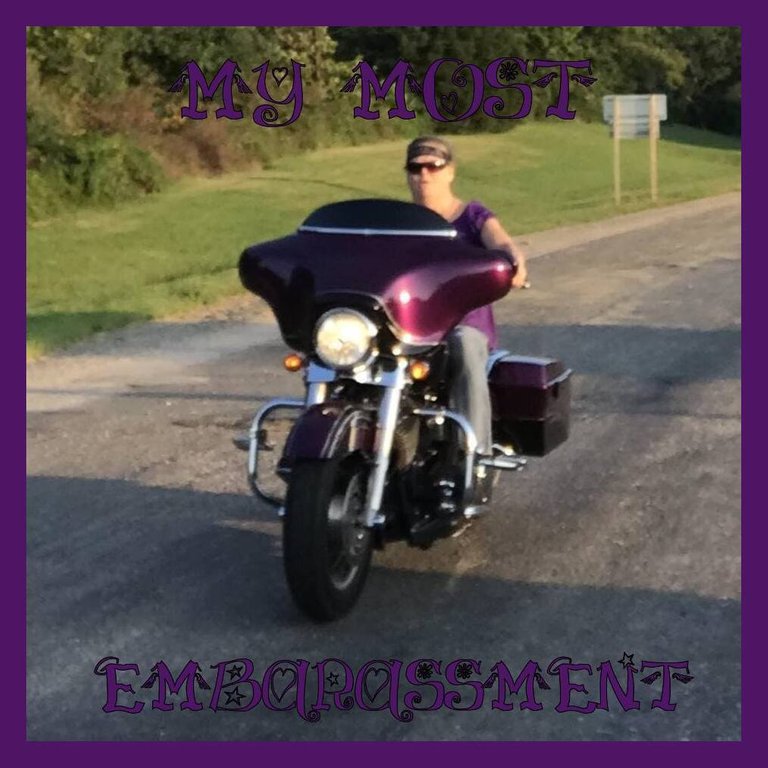 (photo taken by my daughter-in-law Angie Smith, used with her permission)
This true-life experience of mine is brought to you via the Ladies of Hive Community Contest #65 and I chose to write about this prompt which was authored by my good friend @saffisara:
1️⃣ What is your most embarrassing moment that you can't forget?

First, let me set the stage so you can truly appreciate the moment that I had. The year was 2015 and I had been a Harley rider for almost 40 years. I belonged to a local chapter of the Harley Davidson group called Ladies of Harley (I think of them every time I think of Ladies of Hive!). At this particular time in my postal service career, I was assigned as a temporary Postmaster in a larger office than my own 30 miles away. You'll see what that has to do with this story in just a moment.
Junie was a fellow member of my LOH group and she was also a postal employee. We had never worked together, until now, when I was on this temporary assignment and it made me her boss. Which made the fact that she was an observer of this embarrassing moment even more unsettling. This particular summer Junie and I had decided to join the LOH ride to the National Harley Convention being held in Chattanooga, TN. This was about a 400-mile trip one way and we were really excited about it.
We left on a hot sultry July day and were riding happily along a stretch of I-64. I was wearing a new Harley shirt, purchased just for the trip, a cute little zip-up top made of light nylon to combat the heat. Saddlebags were packed and another suitcase was secured to my luggage rack.
Junie was in the lead and I was behind her, lost in my thoughts, enjoying the wind, the sun, and the steady rumble of my Harley. A semi-truck passed us, blowing his horn as he went by. That's not that unusual, a couple of ladies on Harleys will often draw a honk or two.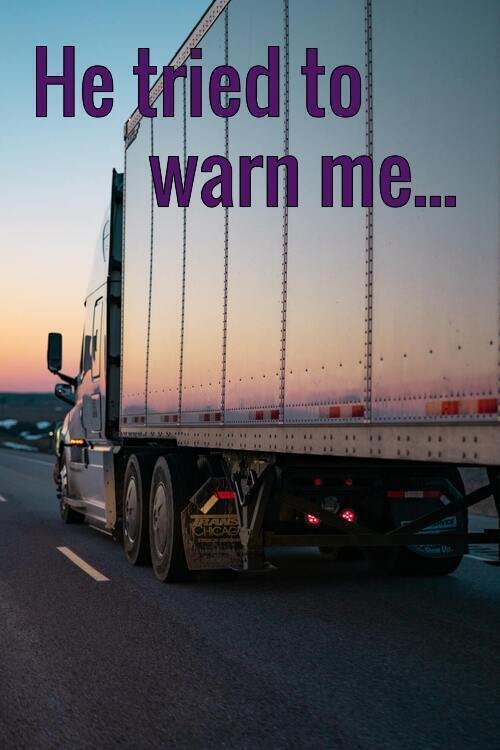 Photo by Caleb Ruiter on Unsplash (edited in LunaPic by me)
But then I noticed that the breeze blowing across my body felt especially refreshing. That's when I looked down TO MY HORROR to see that my zipper had parted ways and both sides of my shirt were blowing out behind me. My BARE middle was completely exposed. No wonder that trucker honked!
What to do flying down the Interstate at 70 MPH with nowhere to go (hide)? I pulled both halves of my shirt together with one hand and hit the throttle to pull even with Junie. I nodded my head toward the shoulder and pulled in front of her, then began slowing down and put on my turn signal to show her we needed to pull over.
A motorcycle takes two hands and two feet to (safely) navigate, control the speed, and shift gears. Which means I had to let go of my tattered shirt once again. I finally got pulled off onto the shoulder, which was on the edge of a steep embankment, so no cover there. Junie got pulled in behind me.
"Hey, get up here and help me get a shirt out of my case!" I called back to her. Was she on her way up to help me? Hell no, she was laughing so hard she almost fell down the embankment.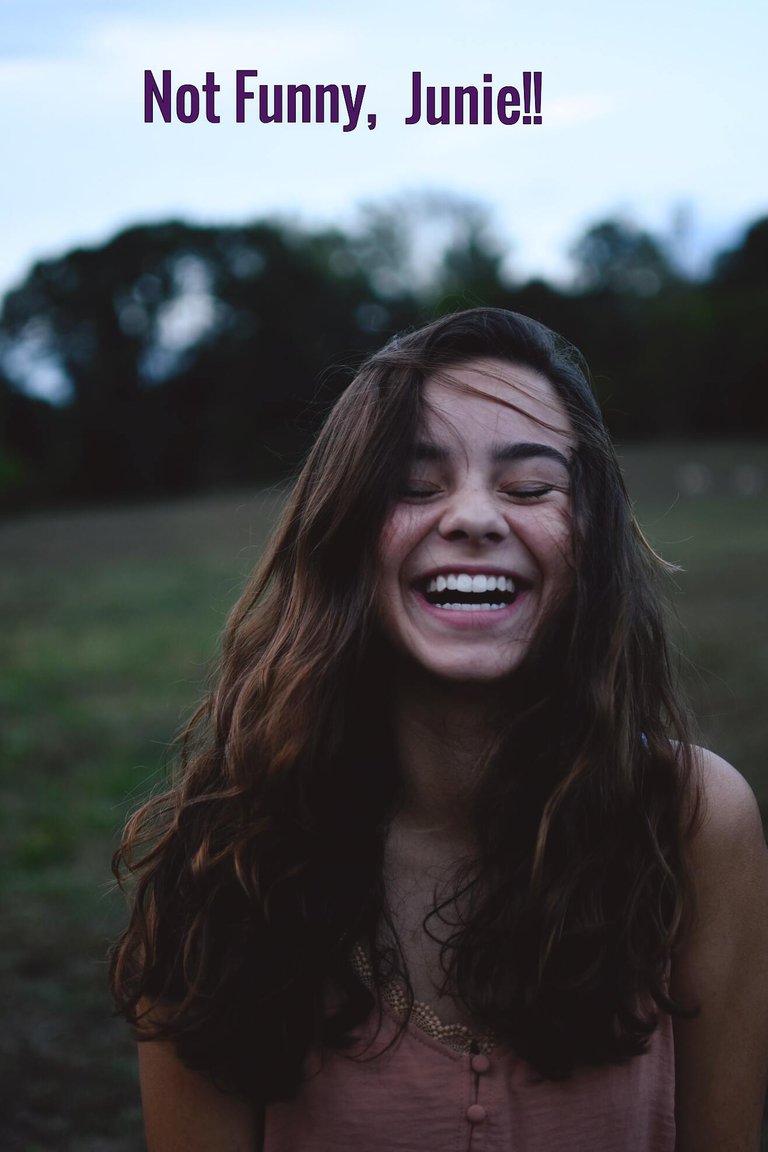 Photo by Christian Bowen on Unsplash (edited in LunaPic by me)
Have you ever tried to open and dig through a very tightly packed case in the blazing sun with one hand while trying to hold your shirt closed with the other hand? I sincerely hope you have NOT had that pleasure experience!
I was finally able to grab another tank top (with no help from the traitorous Junie) out of my case and forced to change shirts trying to hunker down behind my bike. A couple more honks from the interstate let me know that I was mostly unsuccessful in my camouflage attempt!
Finally "decent" once again we were able to get back on the road and we ended up having a further uneventful ride to the convention. And I will mention one of the highlights of the trip was riding Tail of the Dragon at Deals Gap which is one of the most renowned motorcycle rides in the US with 318 curves in just 11 miles of highway.
I'd like to say that Junie kept the sisterhood with me as a fellow LOH rider but - alas - the temptation of that good story was just too much for her. And everyone at the post office heard about it as well! Oh well, if they were talking about me, they were giving someone else a rest, right?

I would like to invite @princessmewmew to join us on Ladies of Hive!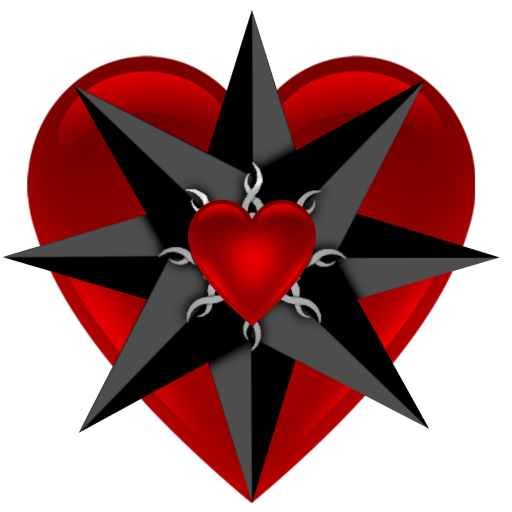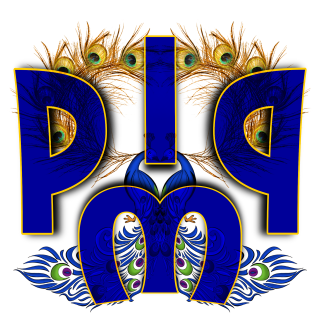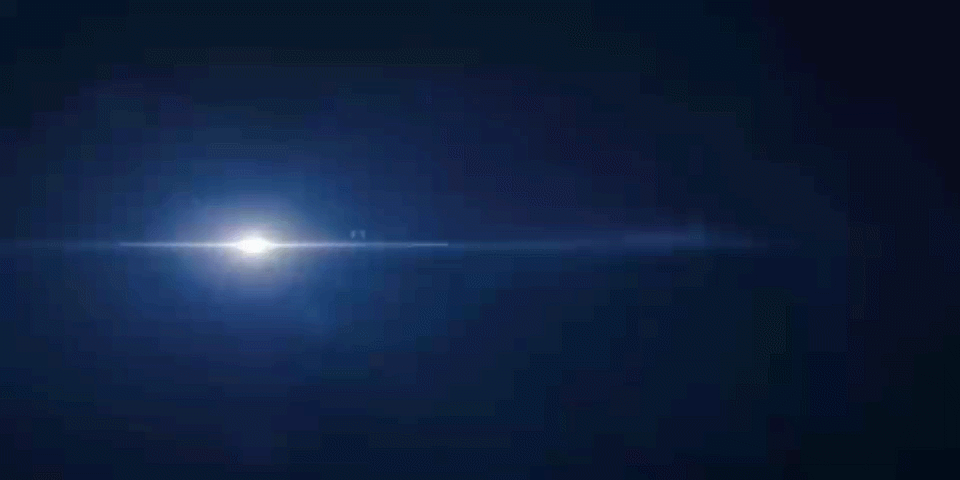 Hive is a social blockchain where you can join communities, share and curate content and earn cryptocurrency that is growing in value. Sign up for an account at Sign up for Hive.
---
---