---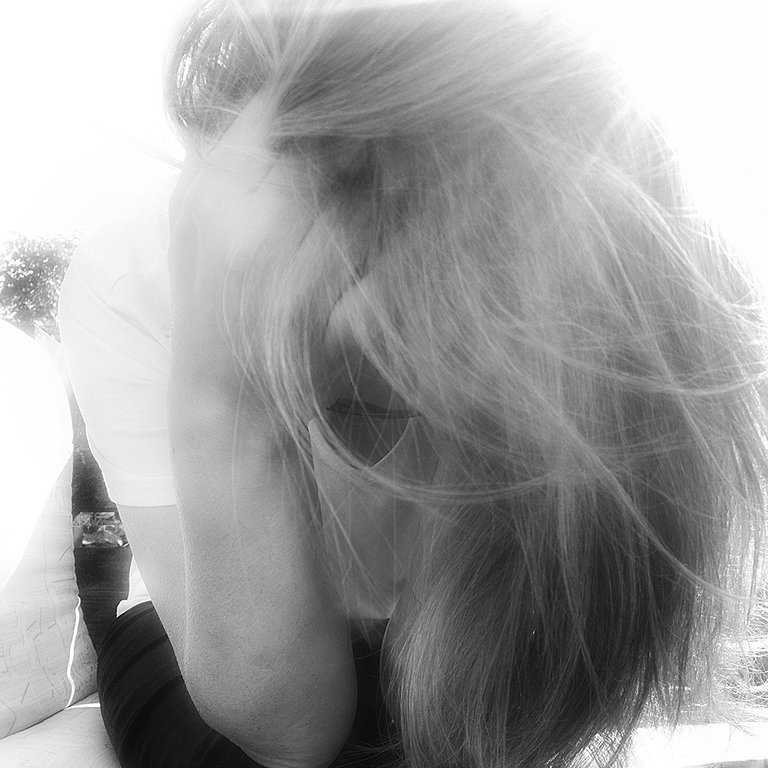 ---
Someone from the past
Today I received an unexpected visitor. A 'friend' of mine from a few years ago had found out my address. Spontaneously she got up in my driveway and what do you do? I am not one to say "Leave again", so I invited her to have coffee / tea. And after talking with her for an hour I knew very clearly why I had said goodbye to her at the time. She is able to completely drain my energy in just an hour. Unfortunately, that had never changed after a number of years. That got me thinking.
As @battleaxe wrote in a post on hers earlier this week, the dark side of men is often described. But there aren't that many examples of women you should stay away from.
My real life experiences
I am going to describe some women that I have experienced in my life, feel free to add a comment to your own examples below my blog.
There are really countless examples of 'toxic women'. Often you don't have to look further than in your own 'circle of friends' where there is usually one or if you are unlucky several very jealous friends. They are never satisfied, even when something great happens to them, they are not satisfied. Simply because they compare their own happiness with that of others. And if you search long enough, there are always people who are better off. At least in their eyes. They have more money, they have a nicer house or can go on holiday 4 times a year ... you name it. The greatest thing that happens to them is never enough and you will always hear them talk about "Yeah but so and so can and has that, I haven't…" Very tiring to deal with!
Explosion Danger
Then you have the women with TOO much temperament. They're also not what you're looking for, those unguided missiles that explode at the slightest blow and fire their anger at you like an idiot. If you stay with such woman after several volcanic eruptions, I think it's safe to say; "He who burns his buttocks must be on the blisters". Because let's face it, you will most likely keep getting burned repeatedly in a not so pleasant way to such a woman.
Energy down the drain
Then you have another type, someone who is always 'victim', and who takes no responsibility or action at all to change this. This literally drains all your energy. Initially, we are all inclined to show empathy and offer our help. But whatever we do, it will never be enough. And this woman remains in a victim role, which ultimately makes the friendship very one-sided and negative. Because all your positive thinking is converted into negativity by her lame attitude. If you are an empathic person yourself, you have to pay extra attention to this because this gets under your skin and ultimately makes you just as negative. Often such a woman in a passive aggressive way draws all the attention to her. And if you cannot cut this off in time, you will ultimately be the one who will be destroyed. So you can say that this can be called very 'toxic'.
Impressive
Then we have another type of woman who always wants to make sure that she will always make a better impression. Unfortunately she does it by dragging another woman down. You can imagine that this type of woman is also not nice to be around you often. Such a woman must learn to literally stand IN her OWN strength. And don't use the negative points she sees in other women to make herself feel better.
MEN aren't that bad
After thinking all this about what kind of women I've been dealing with, I came to the conclusion that MEN aren't that bad. The types of women I describe above are just a few real-life experiences. Not to mention a woman who always just wants to gossip. I mean… we almost all gossip once, but the type of woman who cannot have a conversation without it turning into a mean gossip party is not the type of woman I like to invite as a friend for a nice afternoon.
I'm maybe strange
And as strange as it may seem, I've had bad experiences with men in my life. Very bad, in fact. But that was a single exception. In general, I would rather walk into a room full of men than walk into a room full of women.
Never had this experiences with men
What I have described above, what I have experienced myself with women I have known, I have never experienced with men. On the contrary. I've often had men as my best friends, and I've always been fine with the way they interacted with me and each other. It is often much fairer than when women are among themselves.
We are all different
Opinions can differ, that's allowed. After all, we are all different personalities. Personalities are less likely to be each other. That's ok too, not everyone has to love each other. But also respect each other and each other's opinion in this. "Do not another to what you do not want to be done to you" ...
Everyone has strengths and weaknesses.
That's okay. That's what makes us HUMAN. But as long as we are willing to learn from each other and are all open to each other, we should be able to come a long way, I think. Treat someone else as you would like to be treated yourself.
Different kind of blog
Hmmm this has become a completely different kind of blog than what I had thought. And that only after a visit that literally sucked my energy out of me in just an hour. And let me just be a woman who has trouble saying NO. And that is not useful in those situations. But I did. I made it clear in a very neat way, with all due respect to her, that my life has taken a different turn. I said I appreciated the effort she made to visit me, and I really do! But also that I have closed the past and do not feel the need to pick it up again. Of course I also said that I wish her all the best, and I meant all those words. They really came from my heart.
Guarded my boundaries
But anyway… I can be proud of myself despite the headache I had after the visit. No matter how hard I find it to do this, I had guarded my boundaries, I cut off contact again, but everything in a neat way with honesty and respect.
---