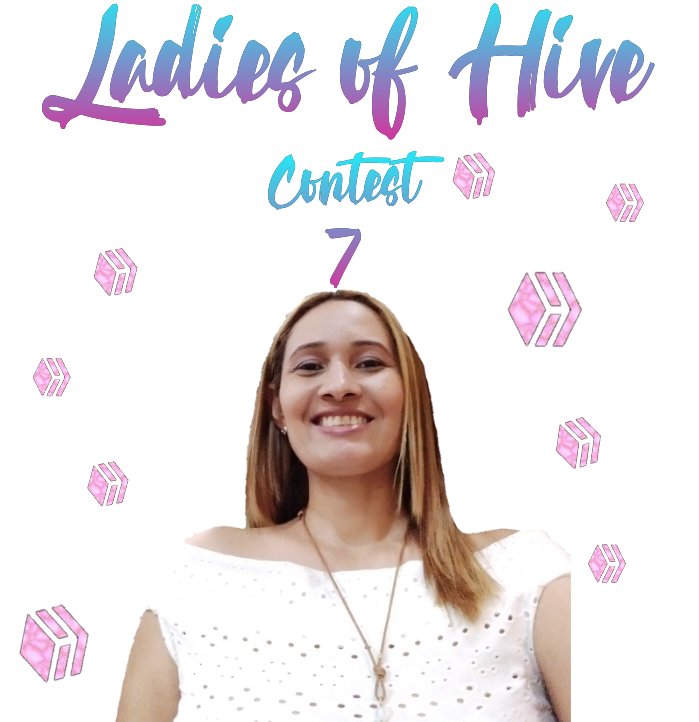 Un saludo querida comunidad de Damas, para mi es un placer participar cada semana en este desafío para darnos a conocer un poco más, de verdad que he tratado de soltarme un poco porque no suelo hablar mucho de mi, pero gracias a estos concursos puedo comunicarme un poco más. Invito a @Gabygonz a unirse a estos hermosos desafios.
A greeting dear community of Ladies, for me it is a pleasure to participate every week in this challenge to make ourselves known a little more, really I have tried to let go a little because I do not usually talk much about me, but thanks to these contests I can communicate a little more. I invite @Gabygonz to join these beautiful challenges.
¿Qué haces por el medio ambiente y cuál es tu mejor consejo? ¡Cuéntanos sobre tu lado 'verde'!
1️⃣ What do you do for the environment and what is your best tip? Tell us about your 'Green' side!
Todos tenemos el deber de cuidar el planeta, pero no todos lo aplicamos o hemos tomado conciencia de hacerlo, yo en lo particular de verdad estos últimos años es que me he puesto a reciclar y así cooperar con el medio ambiente.
We all have the duty to take care of the planet, but not all of us apply it or have become aware of doing so, I in particular these last years is that I have started to recycle and thus cooperate with the environment.
Y lo que hago es realizar manualidades que me ayuden a reciclar, y así poder cooperar, y al realizar cosas maravillosas sin grandes costos también nos ayudamos.
And what I do is make crafts that help me recycle, so that I can cooperate, and by doing wonderful things without great costs we also help each other.
Aquí les comparto algunas de mis manualidades que he realizado reciclando y esto me ha dejado orgullosa de mi misma.
Here I share with you some of my crafts that I have made by recycling and this has left me proud of myself.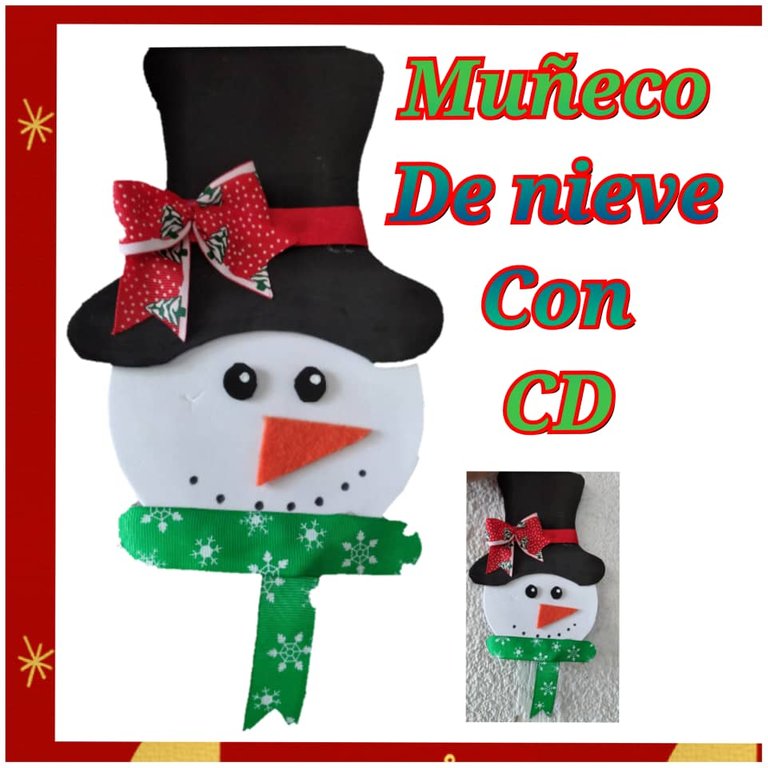 Muñeco de Nieve con CD
Cofre Reciclado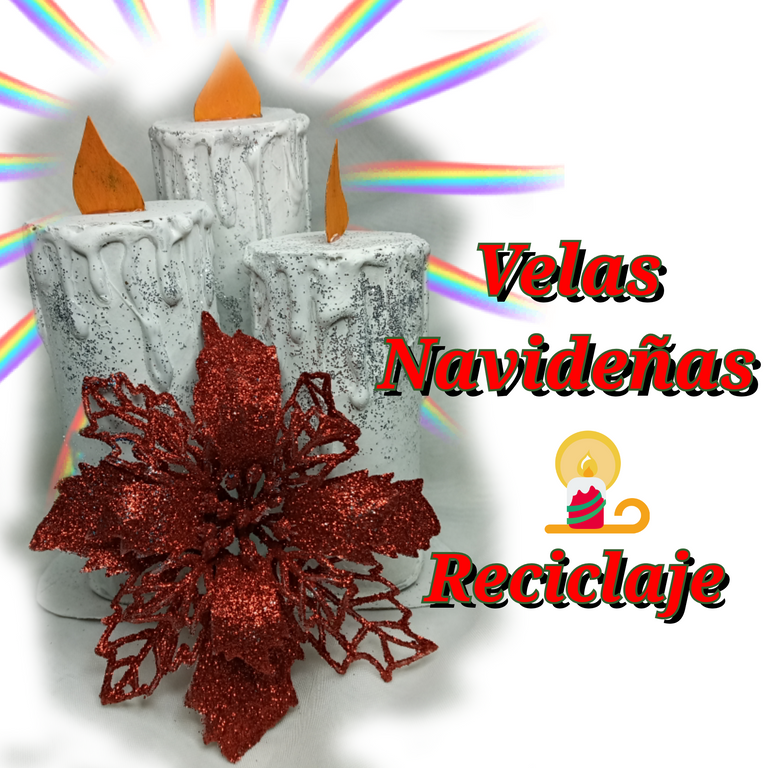 Velas Navideñas Recicladas
Estas son algunas de las manualidades que he realizado, espero sean de su agrado y con ellas les digo que también estando en nuestras casas podemos ayudar al planeta reciclando y creando manualidades hermosas, las cuales no solo sirven para ti sino que puedes hasta venderlas.
These are some of the crafts that I have made, I hope they are to your liking and with them I tell you that also being in our homes we can help the planet by recycling and creating beautiful crafts, which not only serve for you but you can even sell them.
2️⃣ ¿Qué animal (s) hacen la combinación perfecta para describirte a ti mismo? ¿Y por qué?
2️⃣ What animal(s) make the perfect combination to describe yourself? And why?
Pienso que la leona me describe mucho esto lo dije en uno de los post específicamente el desafío #2 donde se nos pregunto ¿Qué animal sería? igual conteste que sería una Leona porque siempre tengo el instinto protector hacia mis hijos, pero también me identifico con un perro porque son leales y aman a sus amos, en este caso amo a mi familia y amigos que desinteresadamente me buscan y yo a ellos; igualmente podría ser con una mariposa que se transforma para ser su mejor versión cada día, poniéndole colores a la vida y a los que me rodean.
I think that the lioness describes me a lot, I said this in one of the posts, specifically challenge #2 where I asked what animal would it be? I also answered that it would be a lioness because I always have the protective instinct towards my children, but I also identify myself with a dog because they are loyal and love their masters, in this case I love my family and friends who selflessly look for me and I love them; it could also be with a butterfly that transforms to be its best version every day, putting colors to life and to those around me.
3️⃣ ¿Qué música se debe tocar en tu funeral (o boda, si quieres escribir sobre una ocasión más feliz)?
3️⃣ What music needs to be played at your funeral (or wedding, if you want to write about a happier occasion)?
Pensar en una canción para cuando muera no es fácil de verdad no lo había pensado, pero en el funeral de mi madre hubieron muchas canciones y recordando ese momento puedo decir que no había asistido a un funeral tan hermoso. Por lo que me gustaría entonces una canción especial llamada "Más allá del Sol"
Fuente
"Más allá del Sol"
Aunque en esta vida,
no tenga riquezas
sé qué allá en la gloria
tengo mi mansión.
Cual tan perdida
Entre la pobreza
de mi Jesucristo
tuvo compasión
Más allá del sol
Más allá del sol
yo tengo una hogar, hogar
bello hogar
más allá de sol
Y si por el mundo,
yo voy caminando
de pruebas rodean
y de tentación,
Se que Jesucristo
que me esta llamando
me llevará salvo
hasta su mansión,
Más allá del sol
Más allá del sol
yo tengo una hogar, hogar
bello hogar
más allá de sol
A todas las razas
del linaje humano
Cristo nos ofrece,
plena salvación
También una casa
no hecha de manos
que está preparada
allá en su mansión
Más allá del sol
Más allá del sol
yo tengo una hogar, hogar
bello hogar
más allá de sol