Translating Chinese Traditional in Ecency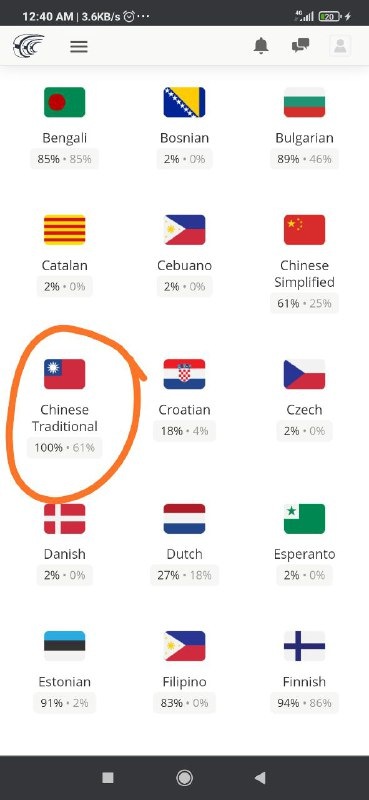 Howdy howdy partner! The Chinese Traditional translation is now completed. I've done everything I can on the revision. I have done some translation previously, but that was from the PREVIOUS before we change to Ecency. I am not sure who else is doing the translation after me, but I had to rectify many of them. Along the way, found a few funny stuff which I would like to share.
Scenario 1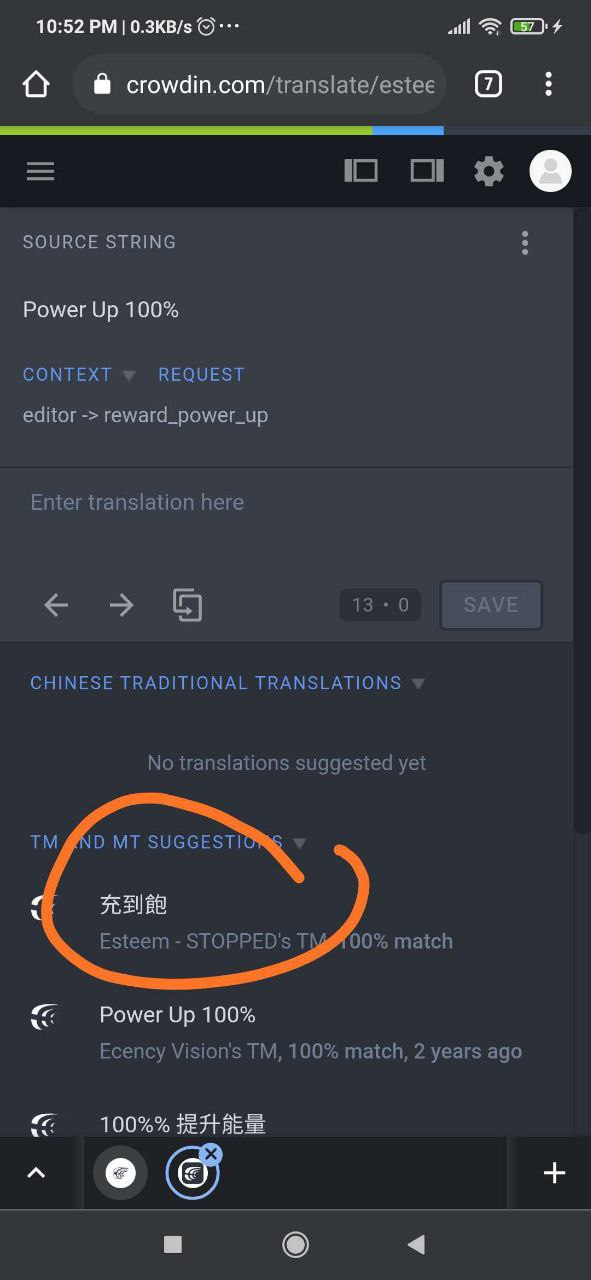 This string were originally refers to POWER UP 100%. Originally, this phrase were not translated in Ecency(definitely not by me, I only recovered my Crowdin login last week), the Chinese translation from previous was 充到飽, which literally means CHARGE UNTIL (stomach) FULL. I was there rolling on the floor laughing my butt off the chair.
Scenario 2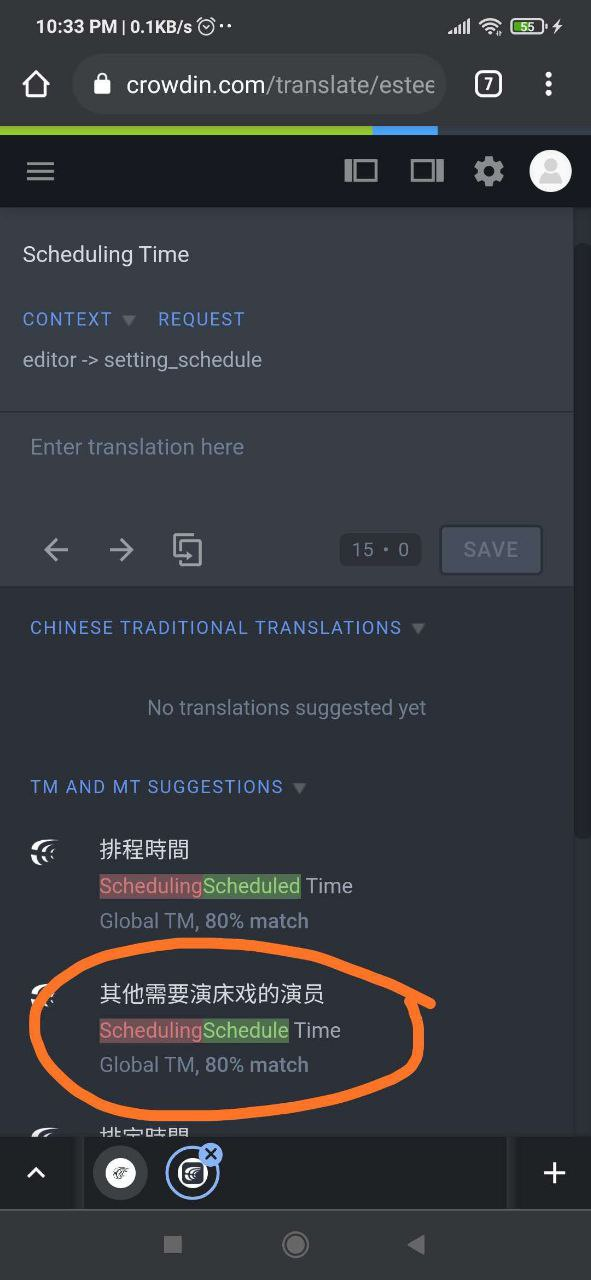 This is another funny situation, where the translator suggested some out of the blue sentence structure which if I put it in, it will instantly turn the entire platform to become a joke. The original intention for this was supposed to be Scheduling Time for post in the editor. The suggested word is 其他需要演床戲的演員. Once again, I burst out laughing and spit my whole keyboard with the chocolate drink in my mouth. It means "some other porno actress which needed to act on the bed".
Anyway, it was a good laugh. I will have to laugh all over again when I'm going over for the Chinese Simplified version. Who knows, later @good-karma allow us to translate a PIRATES language version of Ecency? That will be loads of fun.
---
---