Hello Friends,
Seems like Splinterlands transition to HIVE has also brought some luck to me as I have won couple of giveaways and now, I got few nice returns from the 5 Untamed packs I purchased today!!!
Yeah, I got couple of Legendaries, an Epic and 3 Gold Foiled common cards.
Here are the details for the cards I mentioned along with other cards.
As we can see above, it's a Legendary Magnor there and couple of common gold foiled ones in Herbalist and Cave Slug.
There are few other good ones in Spark Pixies, Sniping Narhwal and Unicorn Mustang

Here is the second set of monsters out of those 5 Untamed packs.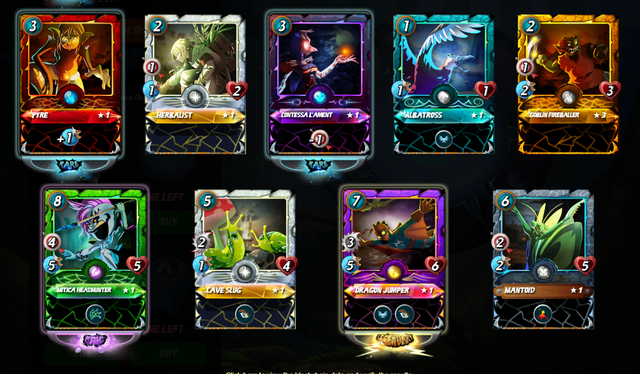 Legendary Dragon Jumper stands out of those cards although there are some of the nicest cards in an Epic Mitica Headhunter and a Gold Foiled Goblin Fireballer.
There are couple of Summoners in Pyre and Contessa L'ament although I am not a big fan of *Untamed Summoners.

The analysis of packs opening from monstermarket.io website being developed and maintained by @zaku and @reazuliqbal** shows the details as below: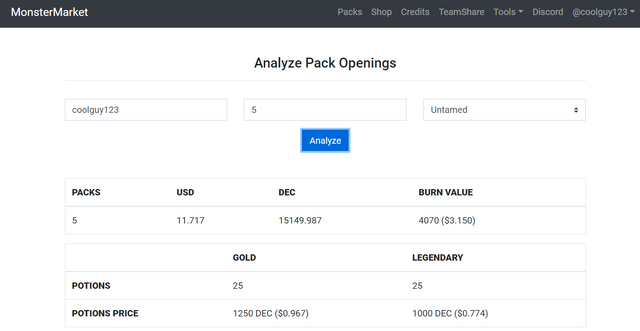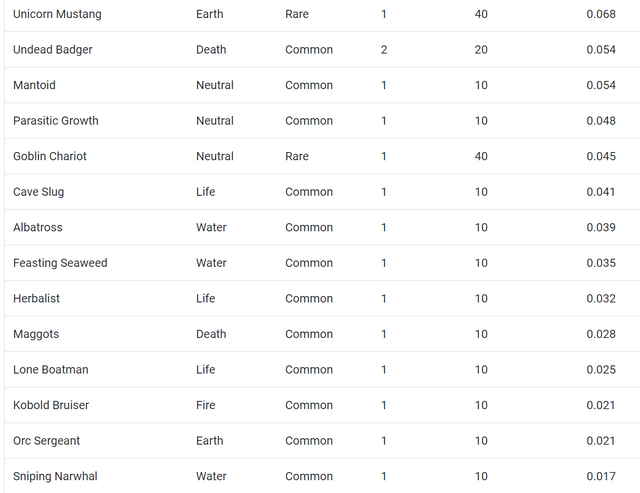 So, 3 Gold Foiled, 2 Legendaries and and an Epic monster card from 5 packs, isn't bad, right?
Although the Season End Rewards cards weren't that great, I have something to cheer with these monsters cards I got from the packs purchased today.
Once again thanking @Splinterlands team for smooth transition and Looking forward to seeing you all in Splinterlands battle :)
Also those giveaways from @clove71, @carrieallen and @splinterlore team and never ending upvotes from @splinterlands makes it more interesting and motivates to battle more and blog more. Thank you all!!!

Splinterlands is now successfully running from Hive nodes and I haven't experienced any network related issue unlike we use to experience previously.
Have a Wonderful Day Friends :)

Not yet signed up for Splinterlands?
You can join using my referral link: splinterlands.io and get some monsters from me :)
Also, try monstermarket.io if you haven't already for your steemmonsters cards and packs purchase and get instant cashback with every card purchase.

Thanks for the votes, comments and resteems.
I am a proud member and supporter of below communities:




Do you use eSteem?
eSteem is a Mobile📱& PC💻 app. for Steem with great features. Also, you get Incentives posting through eSteem apps.
eSteem Spotlight; eSteem provides rewards for it top users in Leader Board with most Posts, Comments and Highest Earners.
---