source
I received an interesting email this morning saying that Ripple started "Community Incentive" stimulus package program for HODLers.
2.5B XRP is about $500M that they are giving away so obviously I was 🤩 even though I don't have XRP.
Email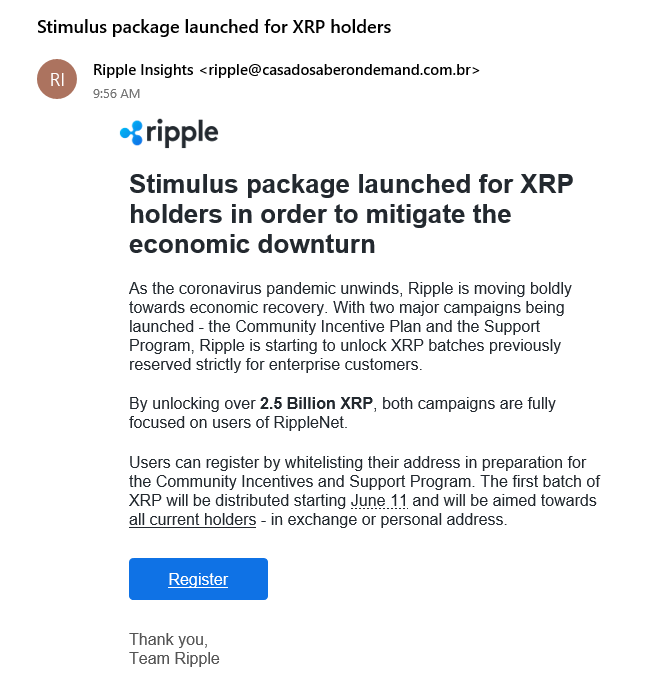 Registration page will give you all the details about how this stimulus programs works.
XRP wallet registration instruction.
Reward payout, between 5 to 27% of your current balance.
Depending on your account activities, reward could get increased to 1:1 XRP
They even have this nice example.
381,982 XRP balance you will receive 51,643.97 XRP

Registration
Registration is pretty simple. You just need to add you XRP wallet address to their whitelisting system and the rewards will be paid out to registered addresses.
Go to "Register" page and simply follow the directions.

If I add my wallet, I will receive 4856 XRP which is about $930. I guess my account is special enough to receive 1:1 XRP reward and double my money!
But who would give out your secret keys and phrases?🤔
Well, obviously this is a scam
There are so many red flags but here are few...
Ripple Insight email comes from insights@ripple.com not this com.br or whatever that is.
Registration page URL is pretty clever but that is not ripple.com. This is actually https://xn--ripp-yva1x.com/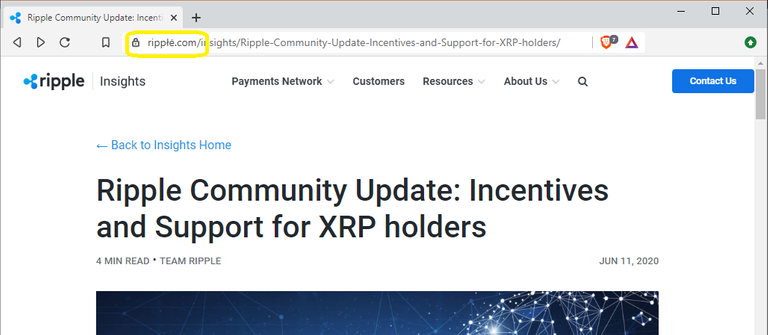 If you go to the same address on ripple.com 👇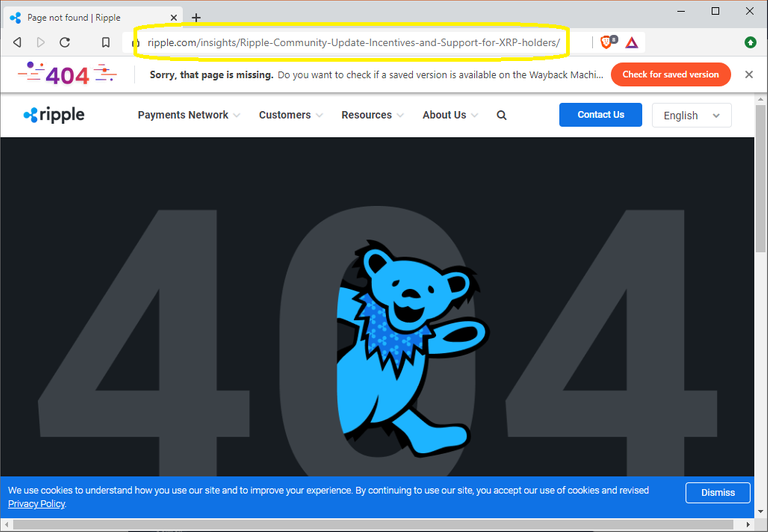 Twitter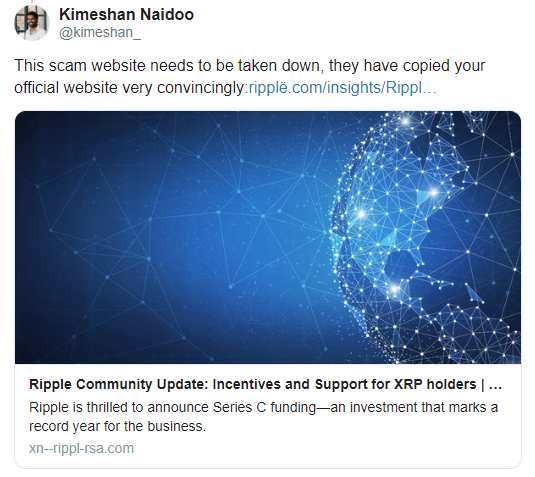 source
I used to have XRP and receive ripple insight email so that it didn't register as a scam right away. I also had a high hope about XRP long time ago so I still have a soft spot for ripple. Plus the site looks pretty convincing and exactly the same as the official website so the effort for this scam is A+ IMO and some people have fallen hard for this.
It seems like somebody got a hold of my old email from hacked exchange, probably GateHub, which I never used... but if you had a GateHub account, you might get this email so... be careful.

Get Rewarded For Browsing! Are you Brave?


Posted with Esteem