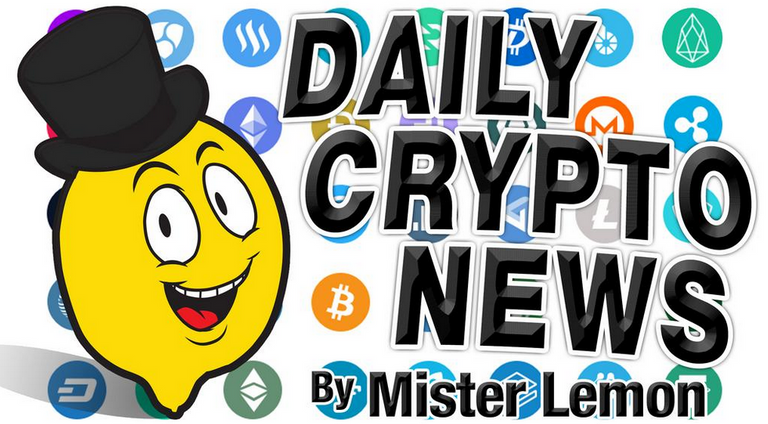 Wild Weekend for Bitcoin Price? US Lockdown Loosens on Memorial Day;
Ethereum 1.0 Has 'A Major Role' To Play Before Merging With ETH 2.0 ;
African P2P Volume Beats Out Latin America for First Time ;
Bitcoin Use on Darknet Markets Jumps 65% in First Quarter ;
Iranian President Calls for National Crypto Mining Strategy
🗞 Daily Crypto Calendar, May, 23rd 💰
Welcome to the Daily Crypto News: A complete Press Review, Coin Calendar and Trading Analysis. Enjoy!
Bitcoin's recovery to $10,000 is currently hindered by resistance at the 20-MA and with a holiday weekend coming up traders brace for volatility.
Since dropping below the ascending channel trendline to $8,815 on May 21, Bitcoin (BTC) price has recovered 4.78%. BTC/USD continues to meet resistance at the 20-day moving average, obstructing traders' desire to push the price above $9,300.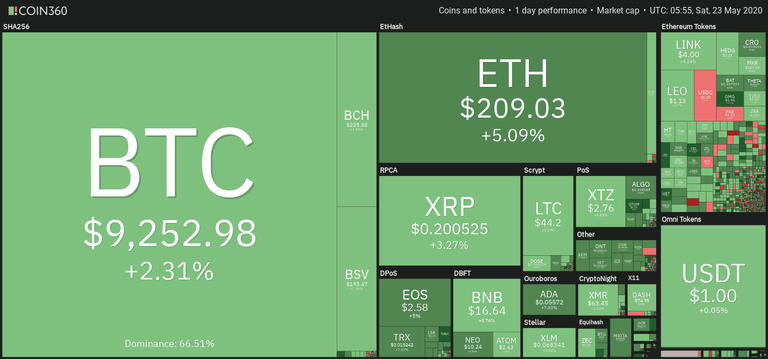 In the United States, this weekend includes the Memorial Day holiday, meaning traditional markets will be closed on Monday and the crypto market will be left to its own devices.
Typically trading volume thins on weekends so investors who find time to step away from the family BBQ will be watching to see whether or not larger players exploit the market to push the price of the top-ranked asset on CoinMarketCap in a new direction.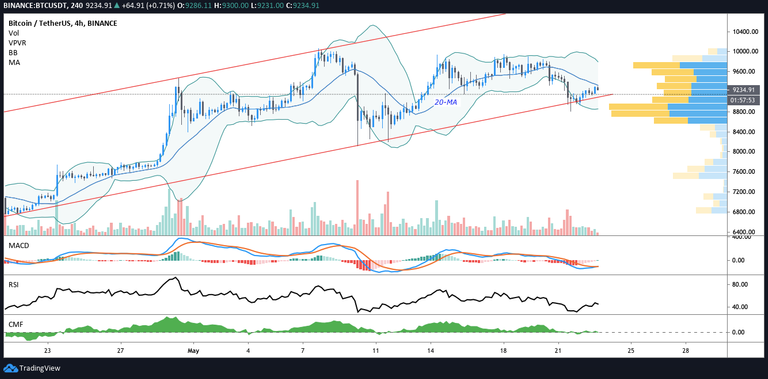 Ethereum 2.0's (ETH 2.0) first phase is approaching, but there's still a major role for Ethereum 1.0 to play until the two versions' best parts gradually merge, according to Jacek Sieka, the Head of Research at Nimbus, an infrastructure project of The Status Network.
Nimbus is working on a solution for Ethereum's (ETH) scalability issue and developing clients for both its versions.
"We expect ETH 1.0 to play a major role in the foreseeable future, but slowly converging to a single "Ethereum" over time as the good parts of each version come together," Sieka told Cryptonews.com.
African peer-to-peer Bitcoin trade has generated more than $14.6 million in weekly volume, comprising a new record for the continent.
African peer-to-peer, or P2P, Bitcoin (BTC) trading volumes have continued to increase, with the continent posting its third-consecutive all-time high for trade activity.
Africa's surging volumes come amid a plateauing in global P2P trade, with Latin America, Asia Pacific, and Western Europe posting significant declines in post-halving volume.
As such, this past week saw African P2P trade overtake Latin America to rank as the second-strongest region by weekly volume for the first week on record.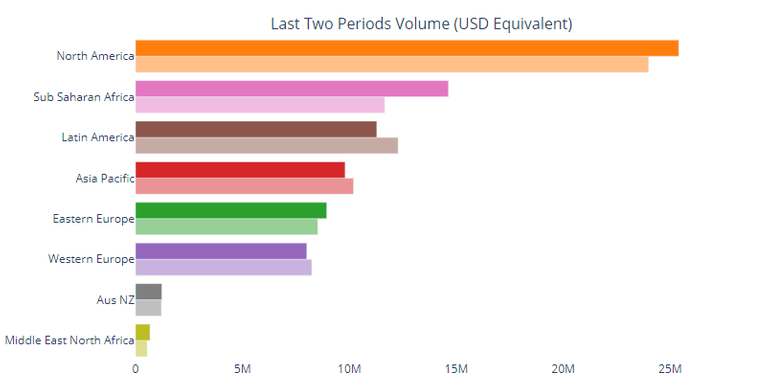 Only Africa and Asia see annual Increase in P2P trade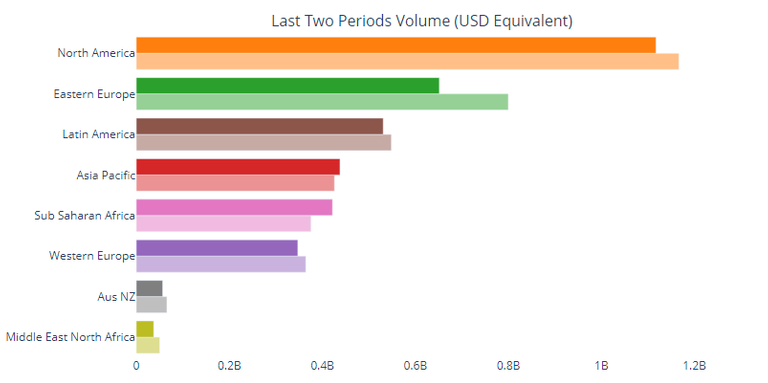 Bitcoin transactions on darknet markets jumped 65% in value during the first quarter, according to research by a blockchain analytics firm. The amount of bitcoin sent from darknet entities to mixers also grew rapidly as exchanges with verification requirements became less popular among darknet users.
Growing Bitcoin Use on Darknet Markets
Crystal Blockchain's analytics team published on Tuesday an analysis of the use of bitcoin on darknet markets. The researchers analyzed darknet interactions with exchanges and "other entities" throughout Q1 2020. The data obtained were then compared to historical darknet activity from the past three years. Other entities include "payment processors, gambling services, illegal services, miners, marketplaces, online wallets, ransom extortioners, scams, stolen coins, and/or others," the team clarified. Crystal Blockchain is a crypto analytics platform developed by the Bitfury Group.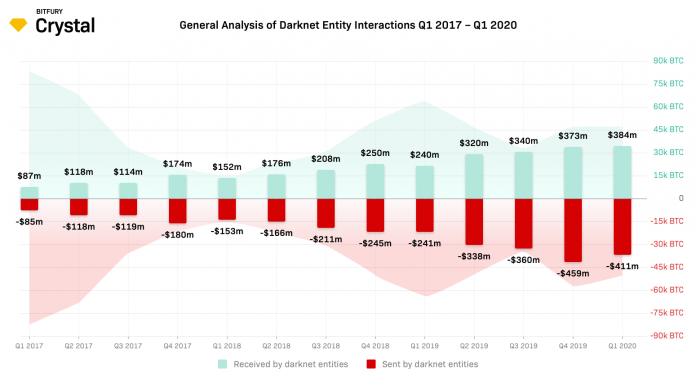 Iranian President Hassan Rouhani has ordered the government to draw up a renewed national approach for the emerging crypto industry.
Chairing Iran's economic coordination headquarters – a seminar for the national economic strategy – earlier this week, Rouhani told officials from the Central Bank of Iran (CBI), energy department and information and communication technology ministries that they needed to devise a new national strategy for crypto mining, including regulation and mining revenue, Iranian news site ArzDigital reported Wednesday.
The news comes barely two days after the Iranian parliament published a bill proposing to apply the country's strict foreign exchange and currency smuggling regulation to cryptocurrencies.
🗞 Daily Crypto News, May, 23rd💰

For the first time ever in English, we'll be doing a YouTube live stream with @SavageMine on Saturday, May 23, 2020 (at 14:30-15:30 UTC).
"The Rapids Network Consensus change and updates will occur at Block 793850, 14 days from now [May 8th]."
"We are pleased to announce upcoming AMA with CoinTiger Exchange @CoinTigerEX On 14:00 PM..."
Last Updates


➡️ UpTrennd
➡️ Publish0x
➡️ Hive
➡️ Twitter
➡️ Facebook
➡️ Be paid daily to browse with Brave Internet Browser
Proud member of: