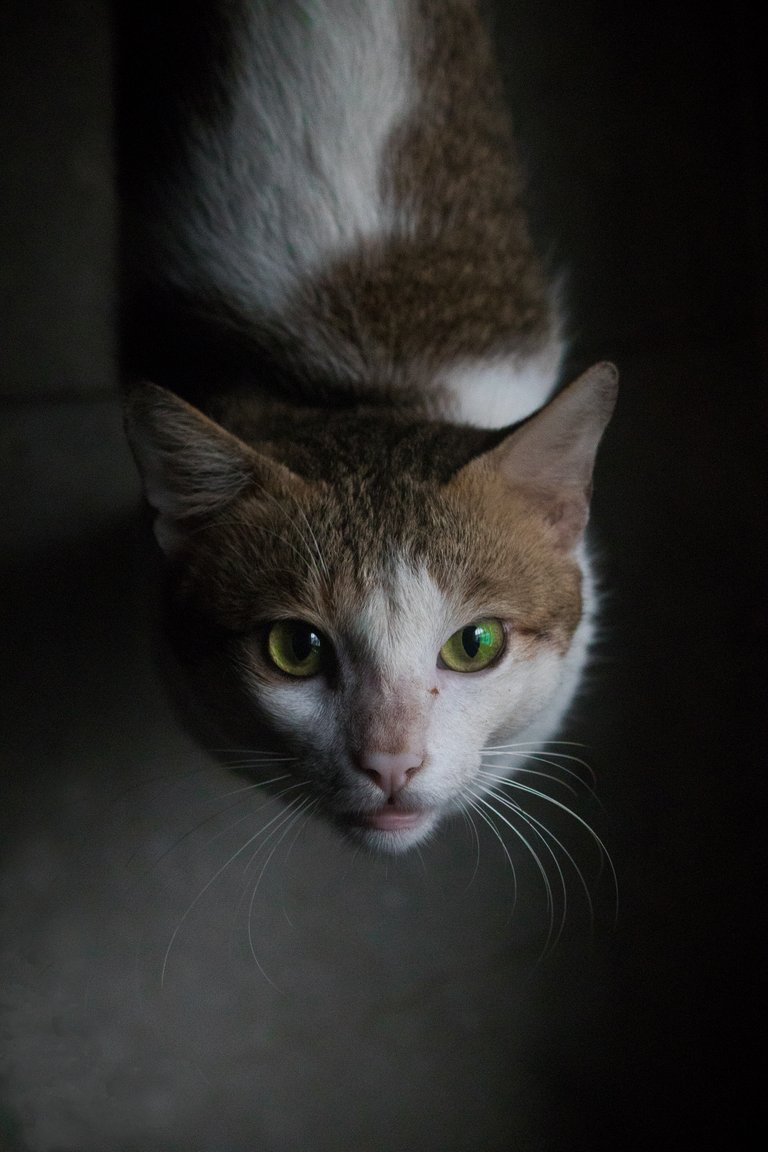 Mangalore,Karnataka,India
| | |
| --- | --- |
| Shutter Speed | 1/50 |
| Aperture | F/2.2 |
| ISO | 100 |
| Camera | Canon 80D |
| Lens | Canon 50mm 1.8 lens |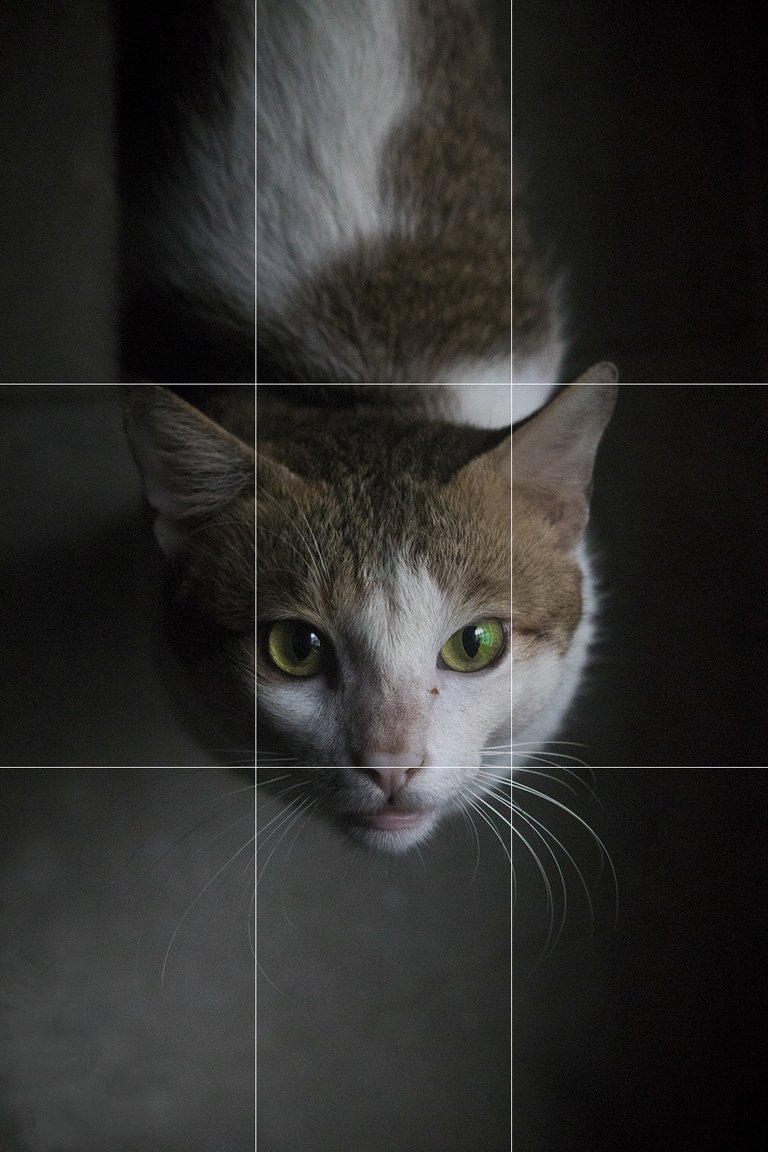 Grid View
That is Olive.
A cat we owned long back. We named him that because of his olive green eyes.
He was a very playful fellow and loved chasing the bugs and mice as any other normal cat would do. What he also loved is Cat food by the brand named Me-o. We generally store this in a box and start shaking the box when its time for a meal. Olive, No matter which part of the world he is in, would come running to eat his favorite meal.
So this one time I wanted to Photograph him and I opened the curtains to get some window light in. I then started shaking to the Me-o Box to get his attention and he came running as expected. He looked up with all his focus as if its the only thing that mattered to him at the moment. I had my camera in my other hand, you know what happened next.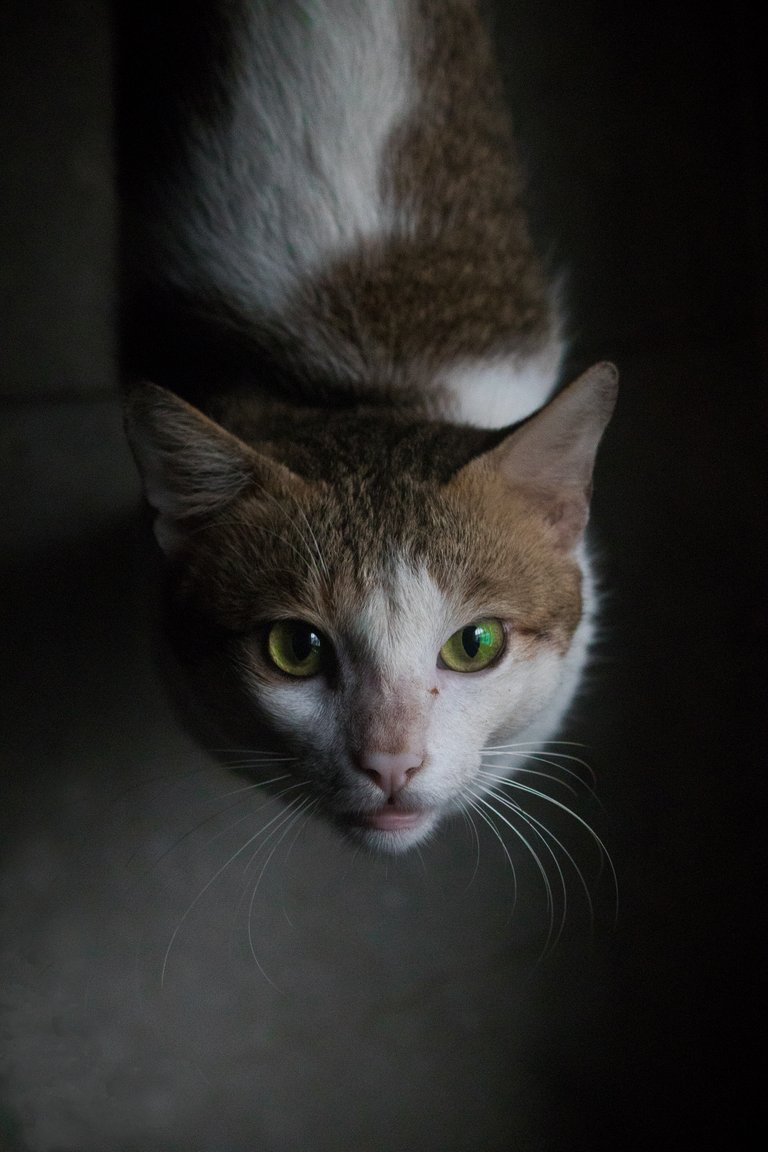 Color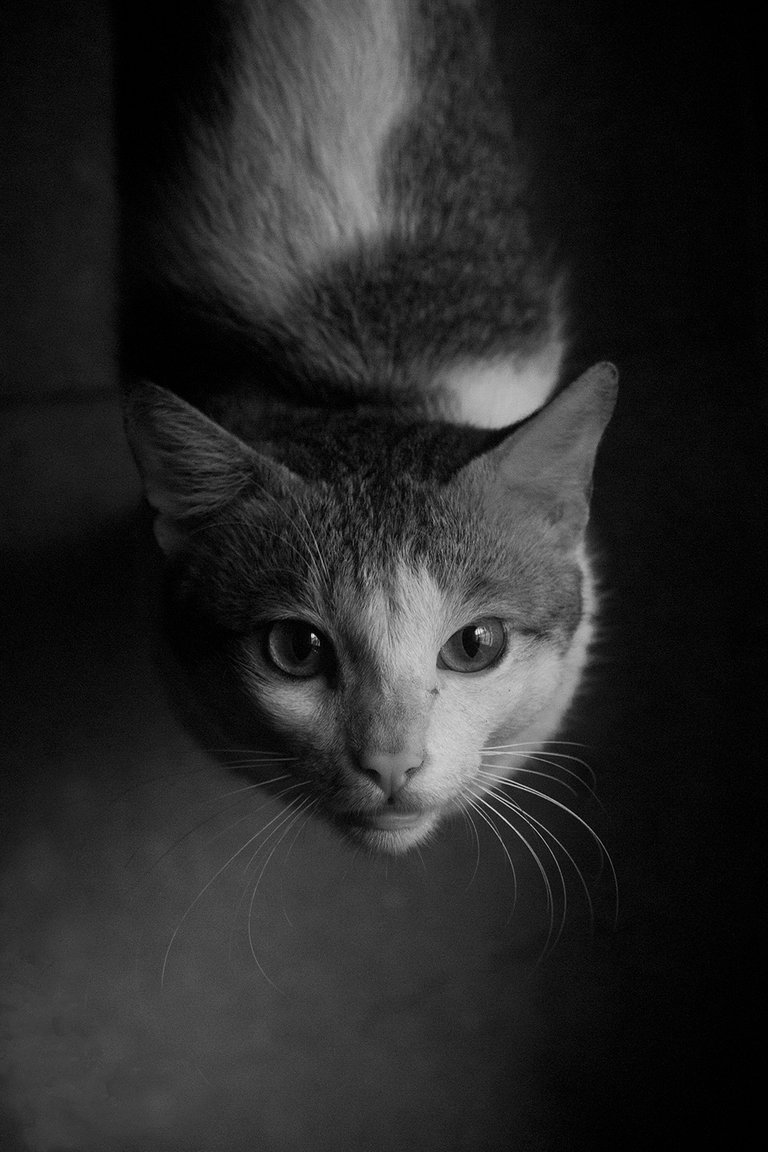 Black and White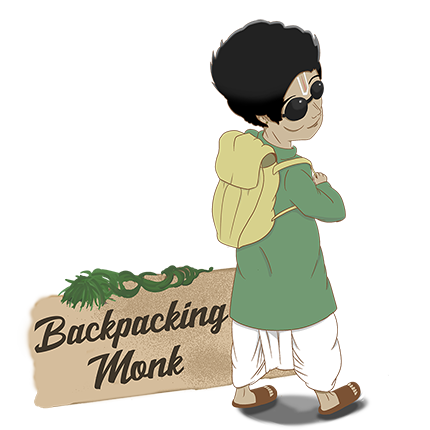 Cartoon Art by @turtledance24