Hey there... It's another post about street side local wet market. Fortunately in this country, street side marketing is everywhere; wherever I turn, I'm bound to find a several stalls grouping together selling provisions. I guess that is indeed the way of life here.
Last weekend, I decided to visit another local wet market - approximately 20 minutes walk away from my apartment. It's located on Cô Giang Street; parallel to Võ Văn Kiệt Street which is where my apartment is located. Whenever I'm on my way to work, I shall pass by this street and have always thought of visiting it but the thought of walking in the hot sun doesn't really appeal to me. Until, last weekend when I had gotten up early in the morning (5.30am), instead of lazing on bed, I decided to get my butt up and do a bit of walking.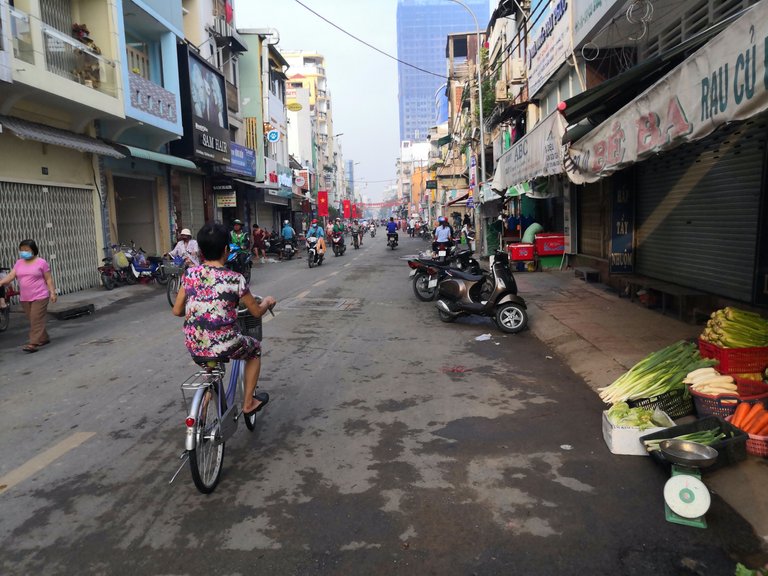 This is one end of the street and as you can see some shops are still not opened yet while others are laying their goods on the streets for passerby to buy. Looking at the lady on the bicycle reminds me of my earlier weeks of fascination of wanting to buy a bicycle. You can read more about that whole experience HERE.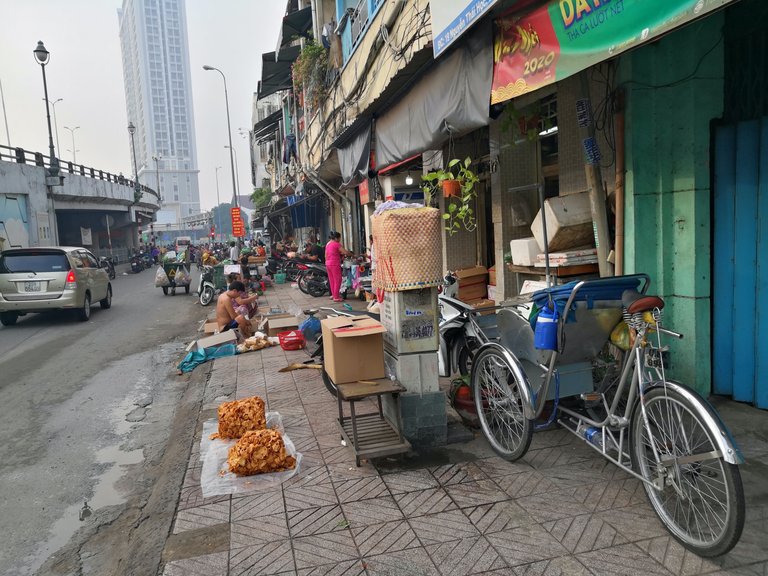 This is the other side of the street where there is more traffic and from where I stood there were more shops opened and in front of these shops were the street side markets. I couldn't stop in front of them to take photos as the traffic was building up. Walking further ahead, I found more stalls with vegetables & fruits placed on baskets and lined up on the streets. People would come and buy from them. If I were to compare the prices from this market with the one near my apartment, it is a bit more expensive but definitely more variety.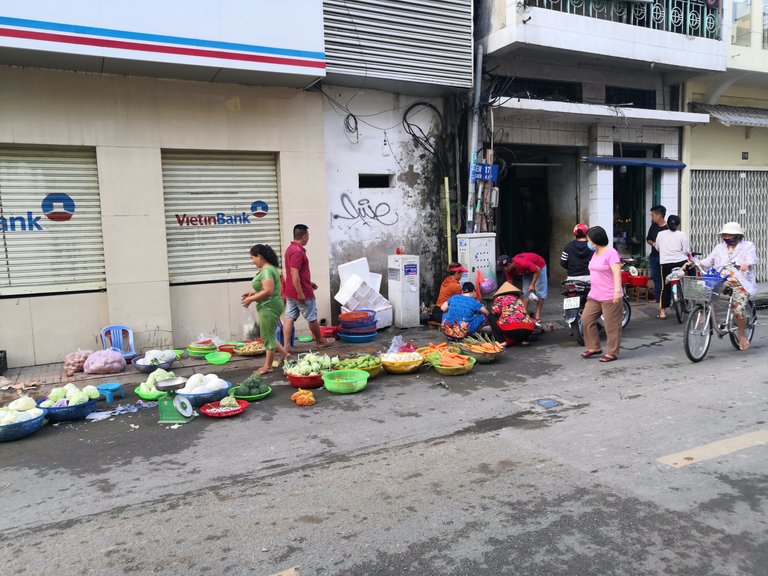 Street market in front of Vietin Bank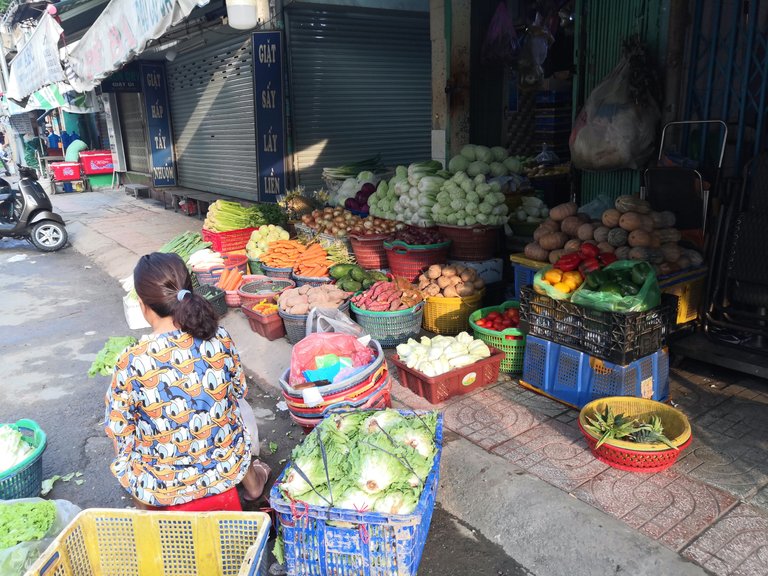 This is an actual shop selling vegetables which is rare to find since street marketing is the THING here. I bought some lettuce and cucumbers from this lady before moving on. I'm glad that I finally visited Cô Giang Street; at least I know what they have on this street and the expected prices.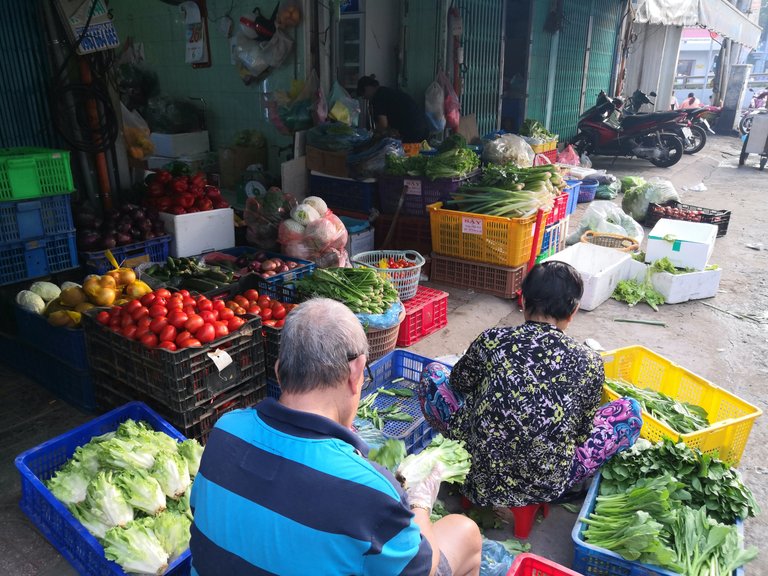 More fresh vegetables to buy
---
This is an inspiration from Denise @dswigle to join the #MarketFriday Challenge! If you haven't followed her yet; please do so now as she is one of those genuine encourages with a true heart and soul to support people on HIVE!
This is the one tag and weekly challenge that I try to make a point to join; not to mention that I'm also a fanatic when it comes to sight seeing or shopping in any form of market - indoors, outdoors, food, textile, accessories and etc.
It is always interesting to see the different markets around the globe!
There's so many different cultures and beauty in this world and the more we travel and open up our eyes, the more we gain.
It's easy to participate :
Go to the market! Any market will do! Food, Clothing, Plant or Animal, if you wish. You can go to the zoo or an art auction. Anywhere or anything that you pay money for a service.
Take pictures! Be creative (or not)
Tell us a little bit about the market, what brought you here?
Post the picture(s)
Don't forget to hashtag it! #MarketFriday by @dswigle
Minimum 250 words

---