The reddish yellow is stunning to the eye, feels very happy even though we are tired all day. The atmosphere feels different after a pair of eyeballs enjoy the sunset view.
Its luxury holds a million mysteries in this snja atmosphere. Especially, when it sets. The reddish yellow like the red of the egg yolk is indeed quite beautiful, when it sets.
All day working with sweat, all passed away by looking at the sun at dusk.
Not working for a while, but finding a job in the midst of this pandemic is quite difficult, there is a job that I have been working on for almost a month, it is very complicated,
Pursuing the target is never accomplished, the money point keeps running while chasing the target, all of them fail, I am also very confused about my current situation
This is the story of my very heartbreaking day!
But all the things that were very bitter for me during this day, seemed to disappear when I enjoyed the beauty of this sunset.
Sunset is proof that whatever happens every day can end beautifully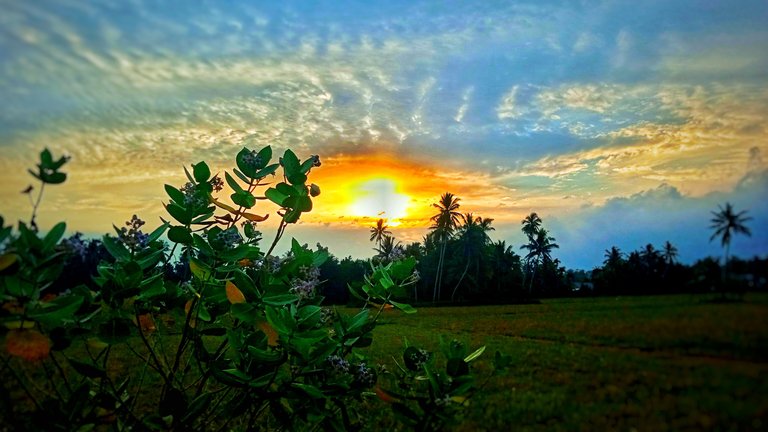 Nature hints at every beautiful story when it ends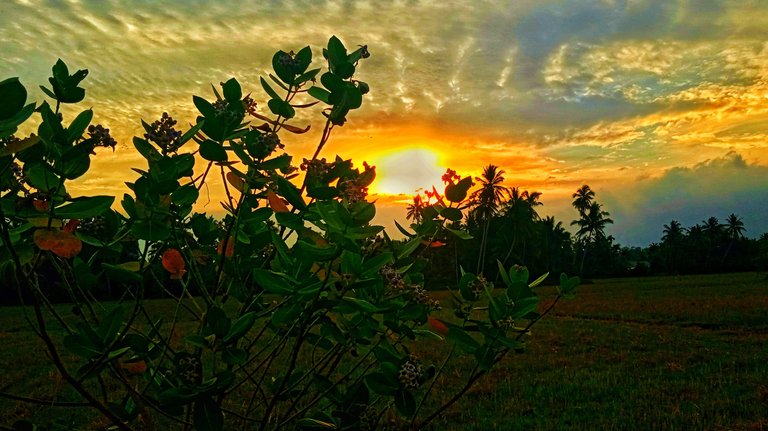 Never give up,, The universe is very wide and full of mysteries of surprises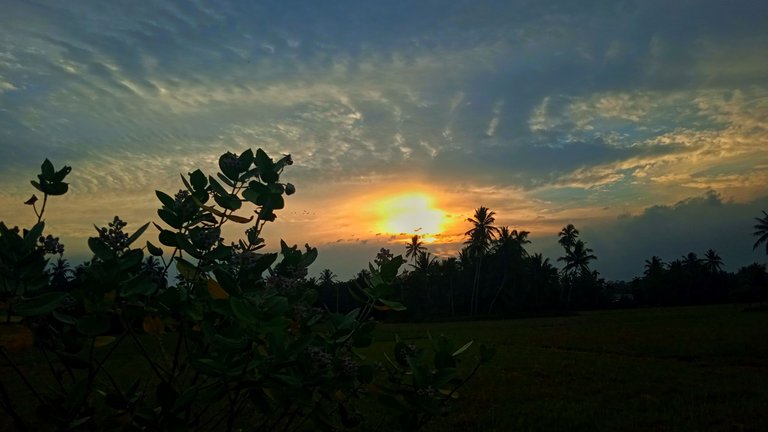 Darkness and light are natural phenomena that must occur, so is life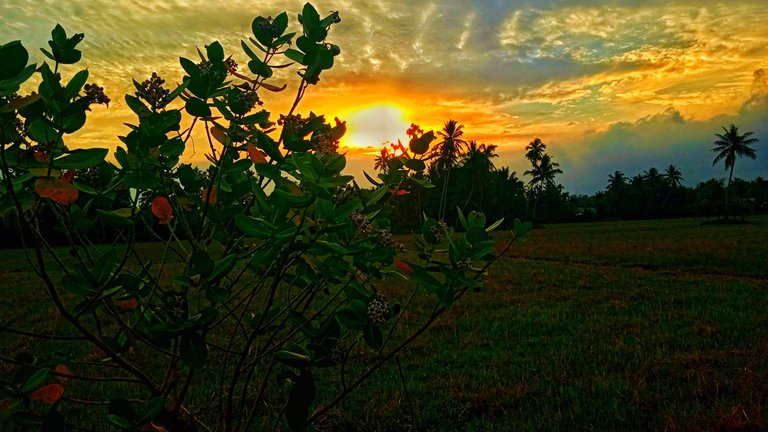 Rising and setting are real things, career highs and lows are just time, keep fighting
I will continue this with another atmosphere of course in a different place.
---
I'm writing about a true story that I'm living right now, it's a huge problem and maybe there's no solution anymore
Some of the quotes above are for my own motivation in living a very complicated life now,
If I take a wrong step, then I will fall into an abyss, I am facing a big problem, but I still want to be able to smile, as if I am not in trouble.
I've already told about the problems I'm facing, to my close friends, but there is no solution, now my burden is very big, all the paths I take are dead ends.
This enormous burden, as if there is no antidote, I keep trying to find a solution, but there is no bright spot, it feels like the world is unfair to my life.
Honestly, I don't know who to tell anymore, writing on this hive to release all my burdens,
Honestly, when writing I am a little lighter, but my problem still has no solution, yes,, hopefully miracles will come to me in the future,,,,
If sold, I will sell myself, for the sake of my problem can be solved 📍📍📍
---
---
---
My picture captions:
| 1 | Photography | Sunset |
| --- | --- | --- |
| 2 | Location | Indonesia - Aceh, Jalan Cot |
| 3 | Camera used | Redmi 9C (Triple camera 13 MP, f/2.2, 28mm (wide), 2 MP, f/2.4, (macro), 2 MP, f/2.4, (depth)) |
| 4 | Photo | 3:2 |
| 5 | Photographer | @duwiky |
| 6 | My Account Twitter | DarmawanDuwiky |
| 7 | My Account Fb | Duwiky Darmawan |
| 8 | My Account Ig | Duwiky_Darmawan |
| 9 | My Post | Amazing Nature |
SUBSCRIBE IN COMMUNITY👇




Amazing Nature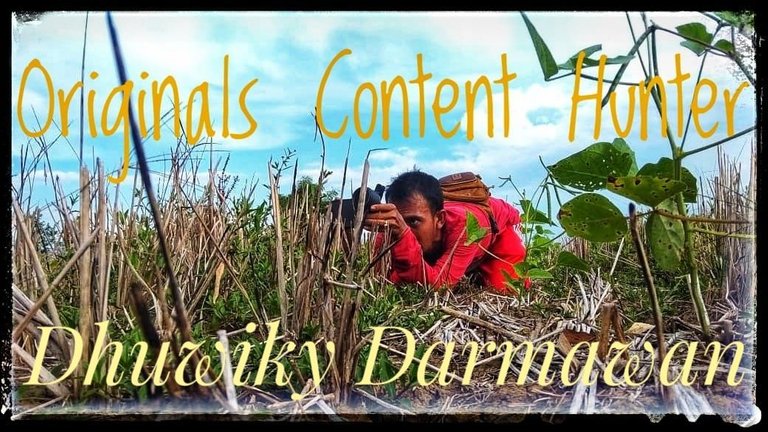 Follow Me @duwiky
I am a writer, Half of my life now, I bet On hive blogchain , Focus One content per day is the main priority, Life is hard work, Impossible,,, My efforts betray the results

Only a temporary capital base of 1k hive power, this is not a big value, but I must be able to maintain this burning struggle of mine! What I sow must be what I will reap in 2030.

I'm just getting started, it's just a warm-up, and I'm sure it will be beautiful in its time, this is a trait I have to maintain,

Thank you To everyone who has voted positively in every , 0.05 is a value, and if anyone supports 500 people, it is very big.