It's been ages since I've posted nature photos, just like that. I'm usually posting photos about the garden, about my needlework, recipes, but rarely about nature. Truth to be told, this year has started badly, has continued badly due to the pandemic, so I couldn't even go to my favorite park to take some spring photos, or do a rose photoshoot, which I do every year as it's near a covid-19 support hospital (newly created), so I'd rather stay away.
Today is the day to change that and start posting nature photos. Nature is the best artist, that's what I'm always saying, so it offers us plenty to see and plenty to take photos of.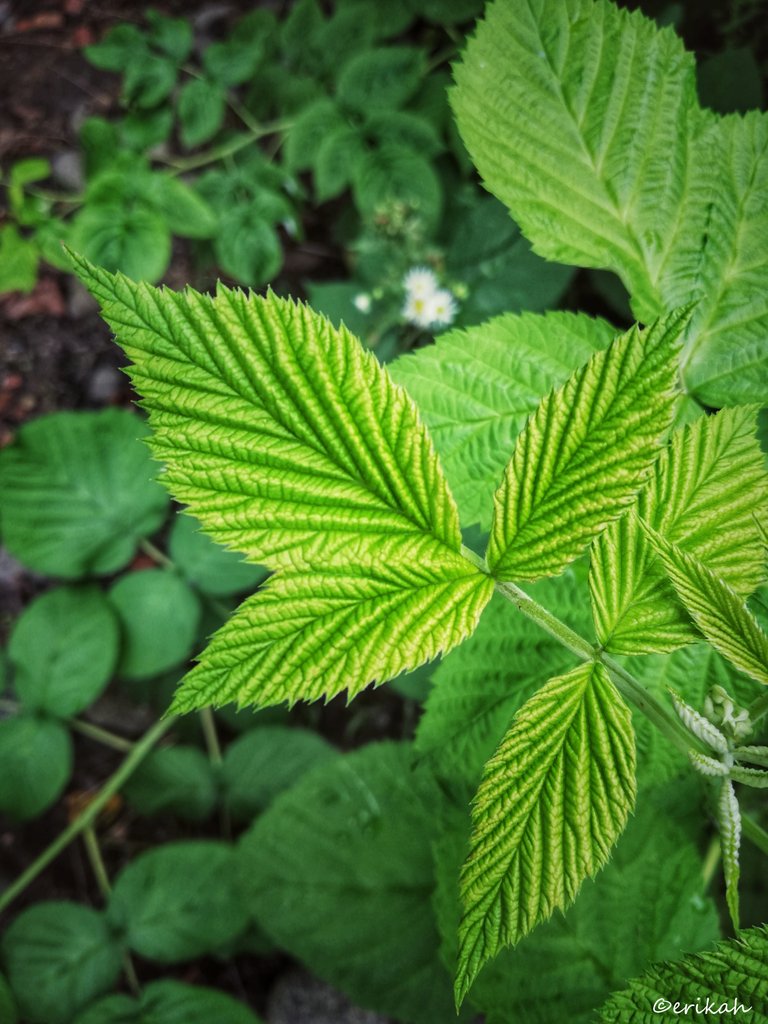 I've been always fascinated by leaves. Color, texture, the whole package. The most amazing leave I've seen so far is the raspberry leave. look at those veins and the texture of the leaf. It is as if someone made it of paper, like an origami, not to mention the color, that light green with darker veins. It is truly amazing.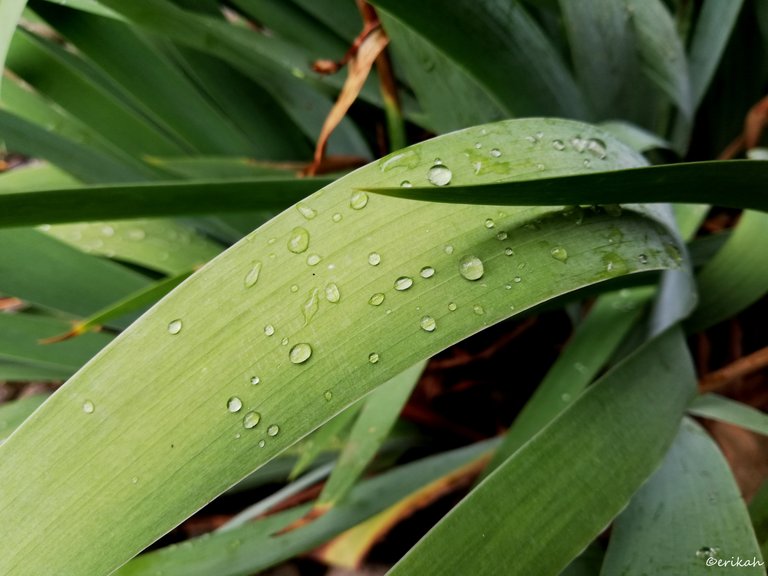 I'm always saying no matter what's the weather like, there's always something to photograph, you just have to be flexible and change your plans. Today was raining pretty much all day but raindrops are always fun to photograph, so what better occasion to take some raindrop photos that this.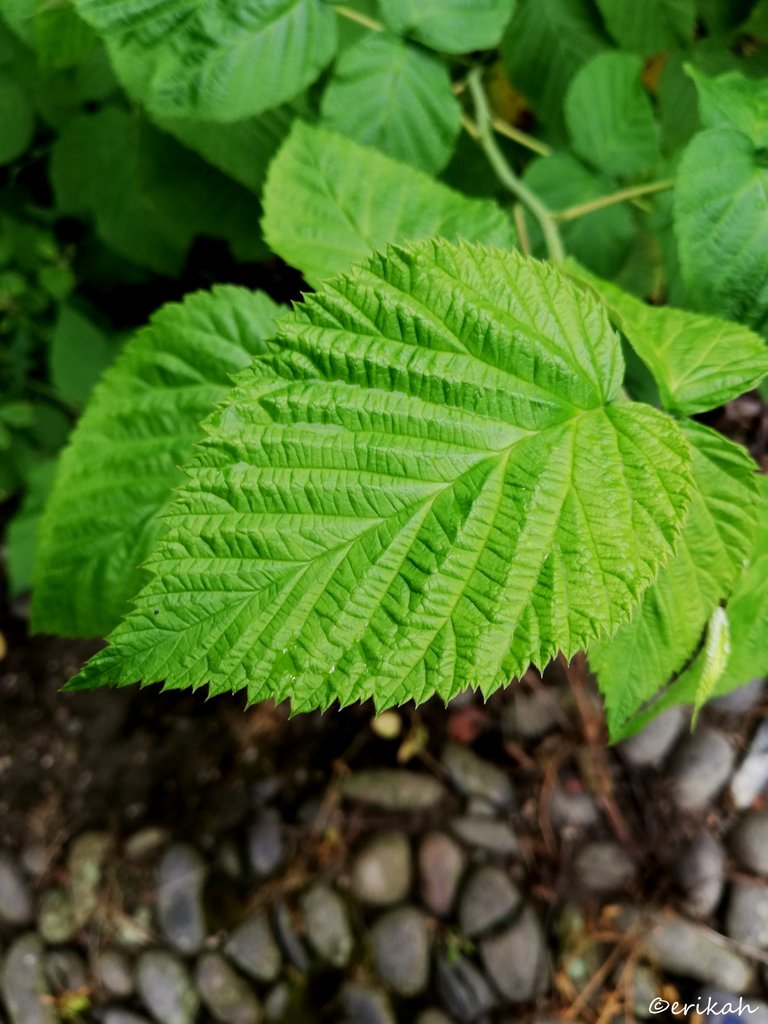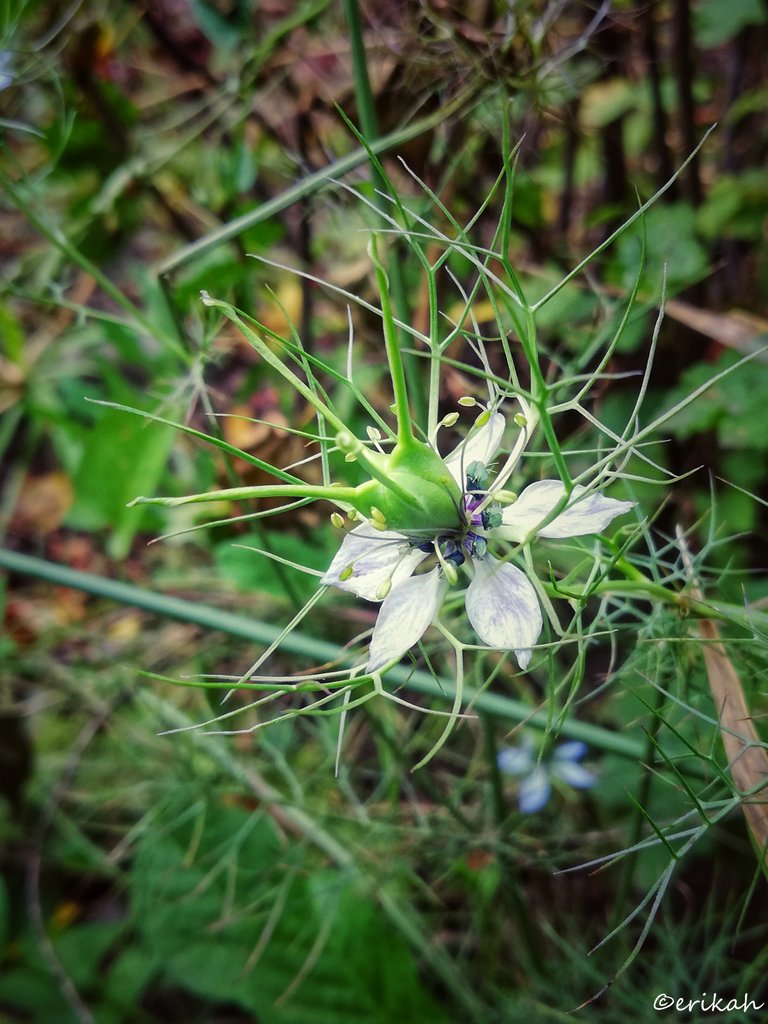 This is my lovely Nigella, an interesting flower that is growing in my dad's garden. Last year I planted some seeds and got a bunch of lovely white and light blue Nigella flowers. Then when the seeds ripe, I didn't think of collecting them as some things happened and had my hands full.
I cleaned the space, cleared out the dry flowers at the end of September I think, and in late November a green carpet-like layer started to show. As that's only a summer residence, no one saw what's happening. In the spring the green carpet-like layer started to grow and after the lockdown, when we got there, I saw a whole jungle of Nigella flowers. The most amazing thing is that the seeds fell in the ground after ripe and nature took care of the rest. No one cared for them ever, they have grown by themselves.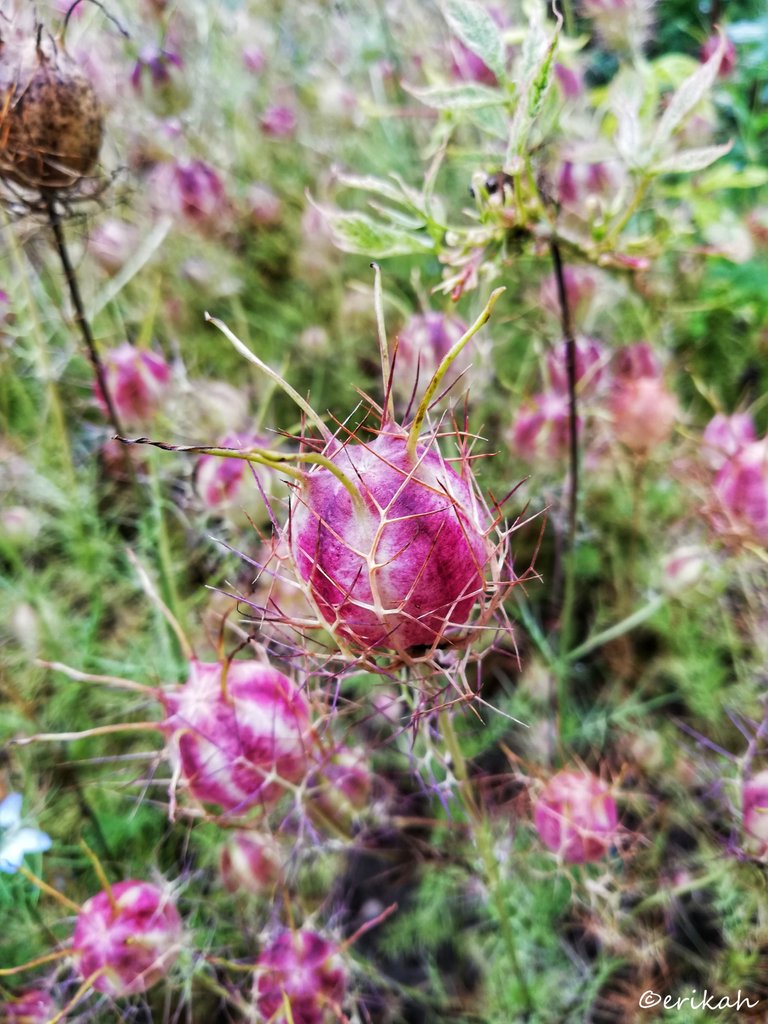 This photo was taken today. It's a Nigella seed pod, that is going to be dry soon and then the seeds are going to fall on the ground again. Next year we're going to have more Nigella flowers. In a certain way I'm glad we get these flowers, you can see how many there are in the background, but on the other hand it's not exactly what I wanted as I have tulip bulbs and other flowers planted there, but Nigella rules, so there's no place for other flowers.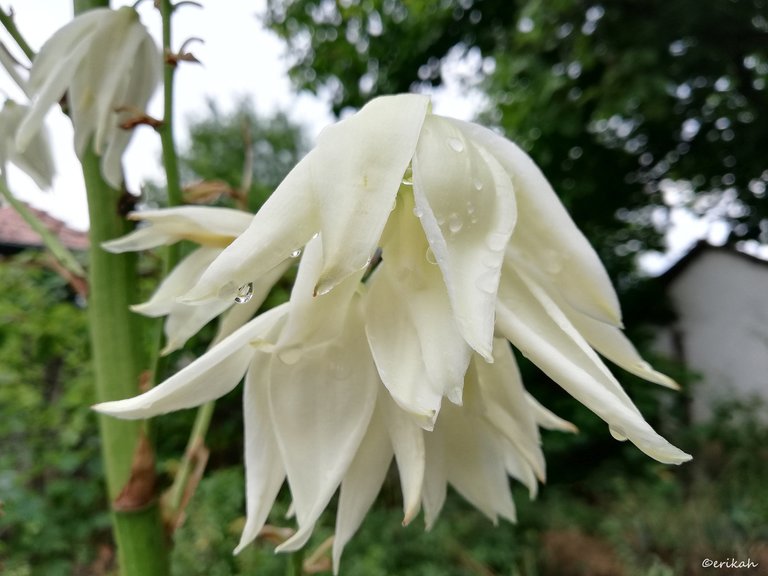 This is the Yukka after the rain, it's like she's crying. I'm trying to take some photos of this flower every year, especially after a good rain. The raindrops are amazing.