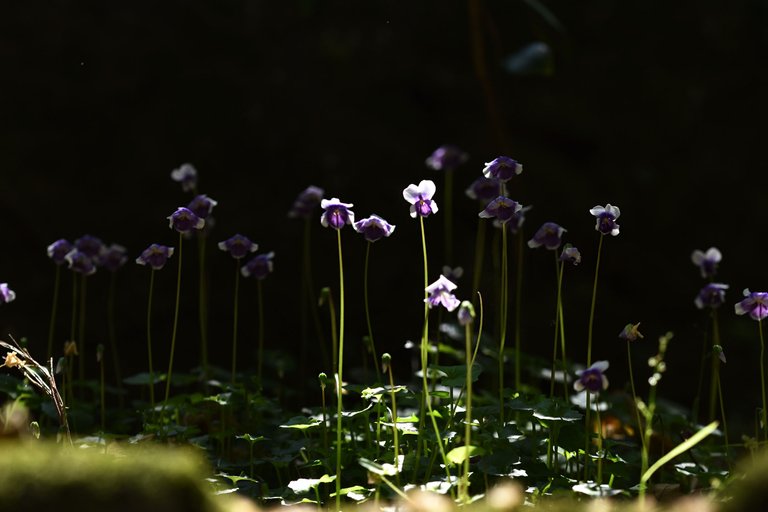 Whenever I head Violet name I see those very small, dark blue or purple ones with the most amazing fragrance flowers. The ones I see growing in parks and woods and also our garden in some more shaded corners. I am sure you know which ones I am talking about.
But then I saw those growing in Quinta da Regaleira in Portugal, which is like a botanic garden with amazing variety of plants, and I wasn't even sure if they are Violets or some plant that looks alike.
But what is Google for, right?
Viola hederacea Labill.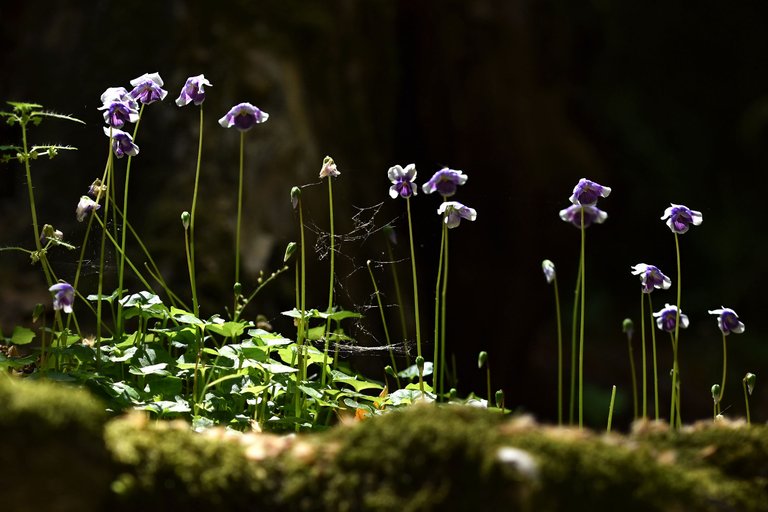 Also knows as Australian violet, Trailing violet or Ivy-leaf violet. And yes, it is native to Australia, though there are some oobservations recorded in Europe and States. This one here grows in Portugal, but since it is a human made place, it could be planted there on purpose.
The plant itself is very small, with small round leaves and even smaller, white and purple flowers on tall stems. Flower is not bigger than 1cm across and because the ones I saw had their petals all curved, it seemed even smaller.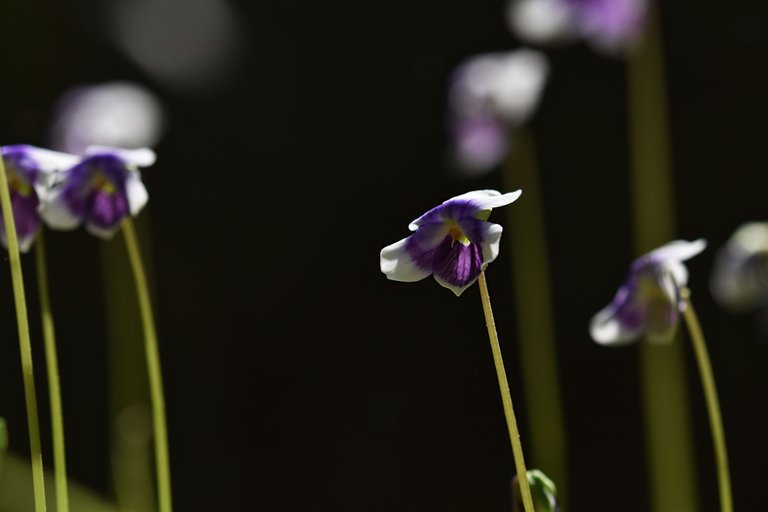 Flowers appear around May - June and then they can bloom again in early fall. I forgot to check if they smell like the ones I know. It is one of my favourite flowers fragrances out there (besides Freesias).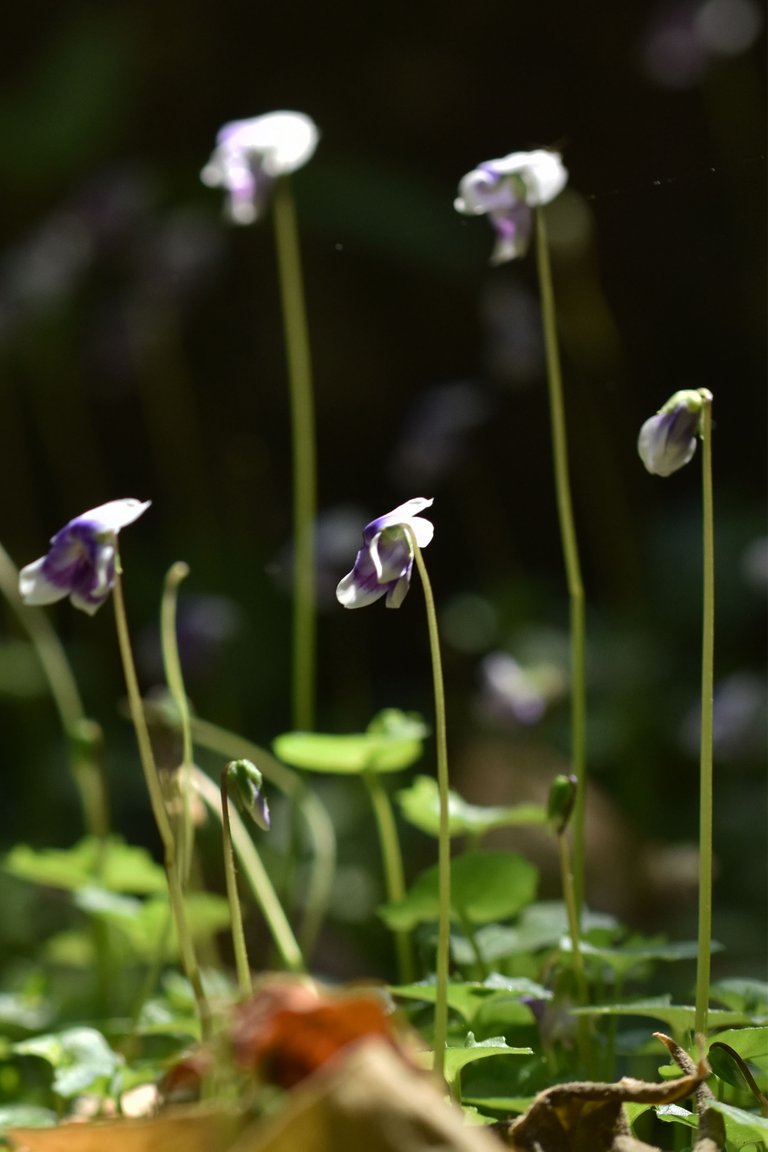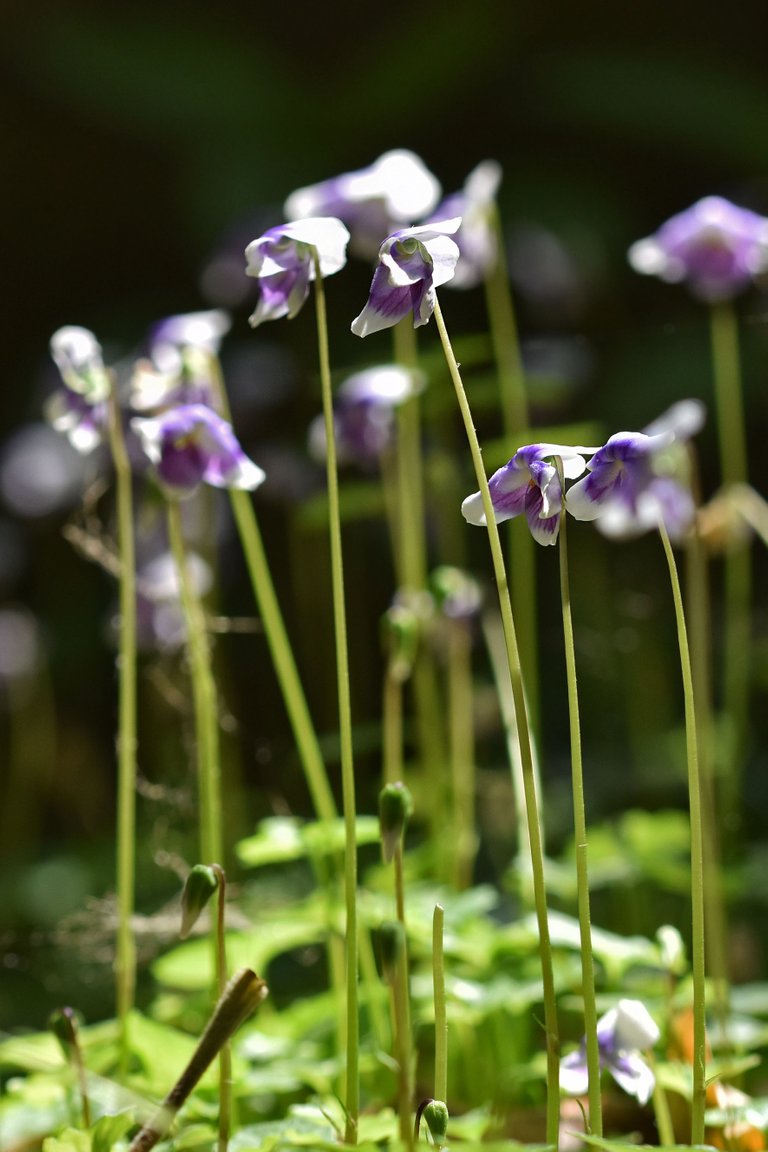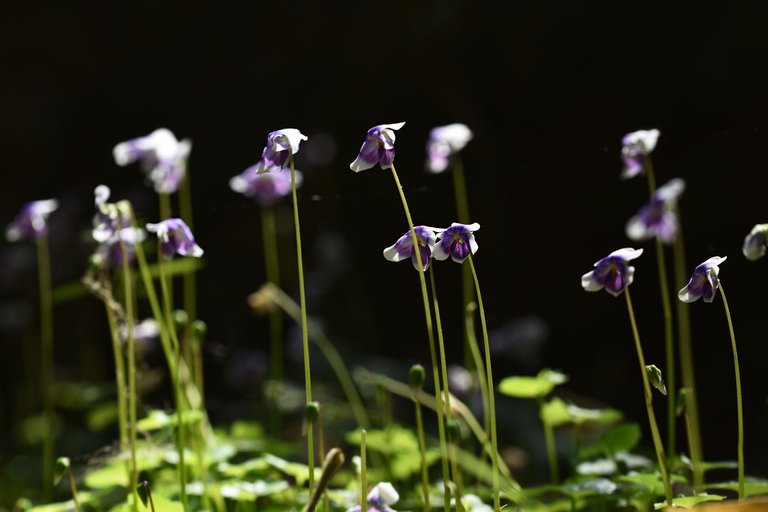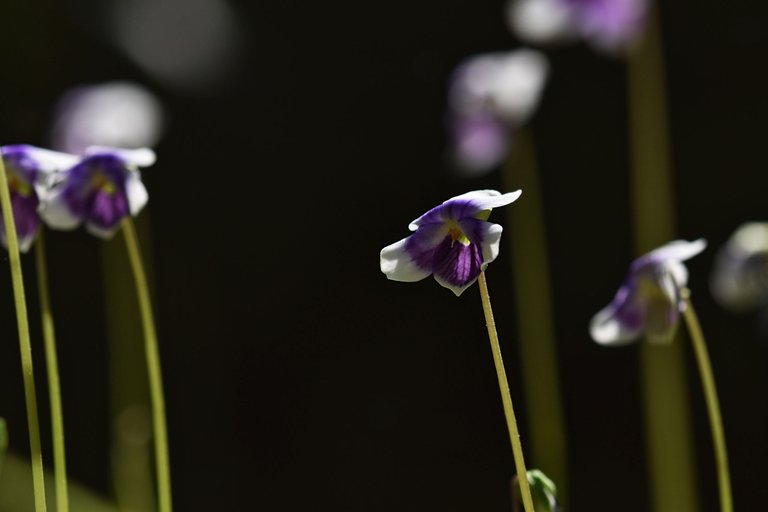 Some were not so lucky to enjoy the sunshine.
They all grew under some taller trees and bushes on a raised flower bed. Regular rains and mists and they do look like they love it there.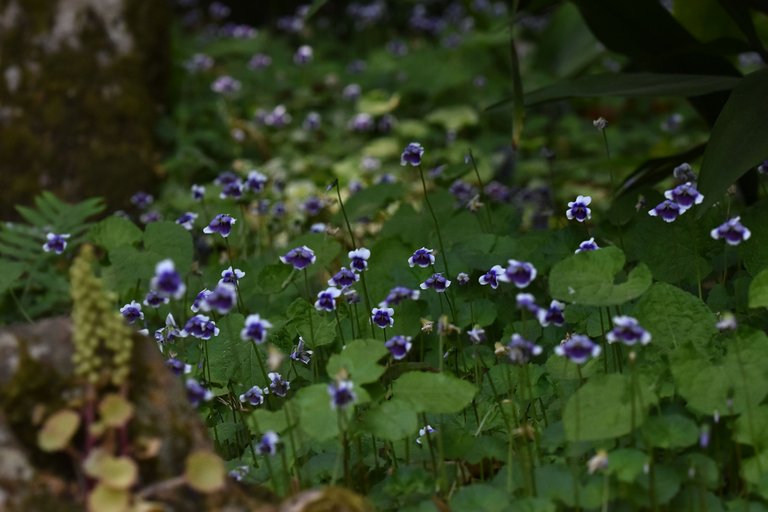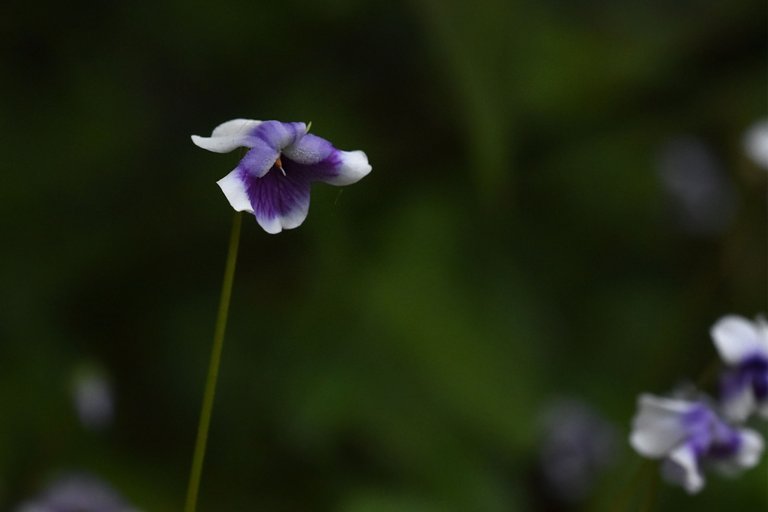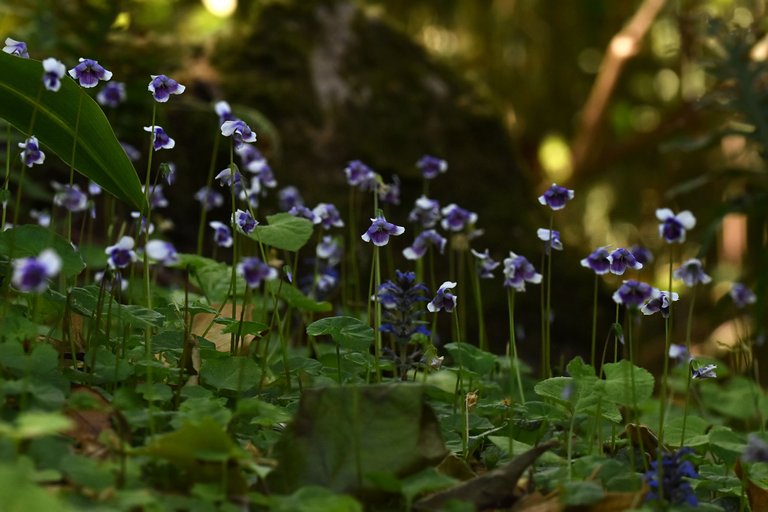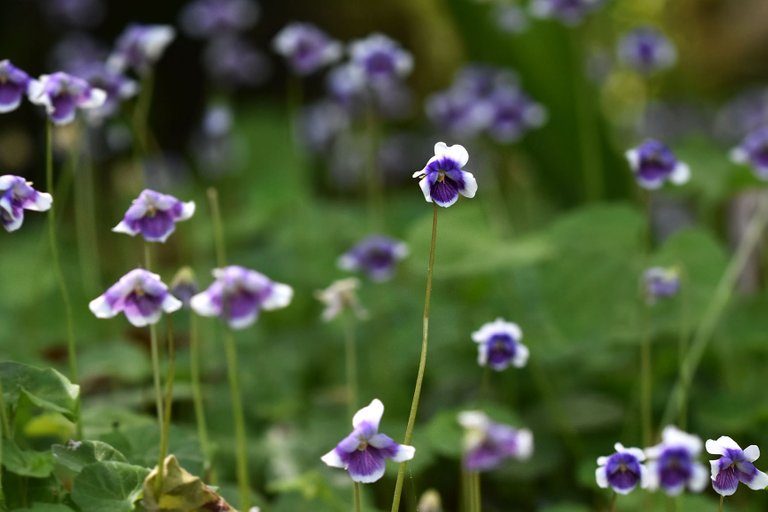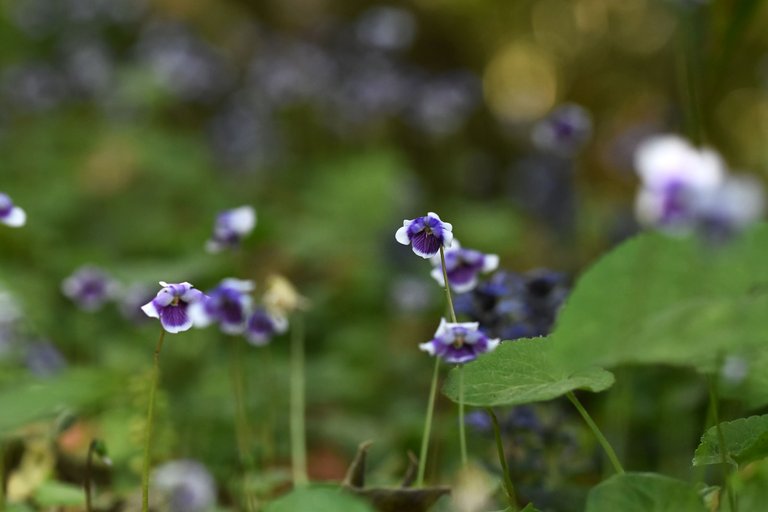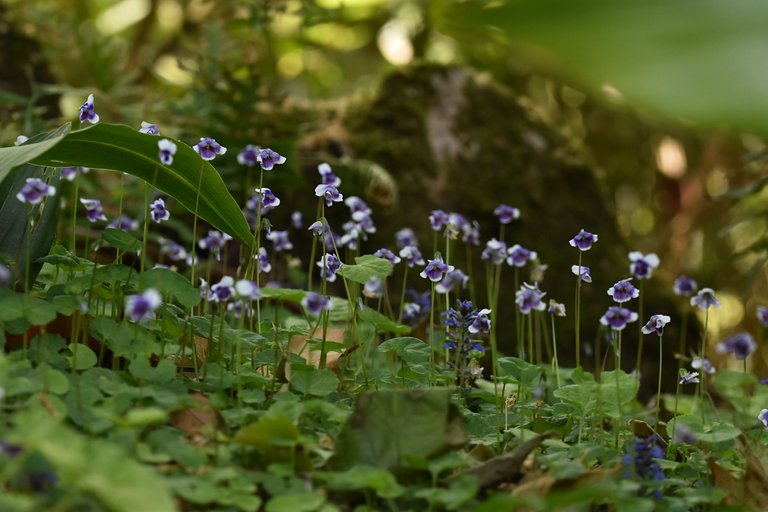 »«
Shot with Nikon D5500 + Sigma 105mm lens
All photos and text are my own.