Snails are good!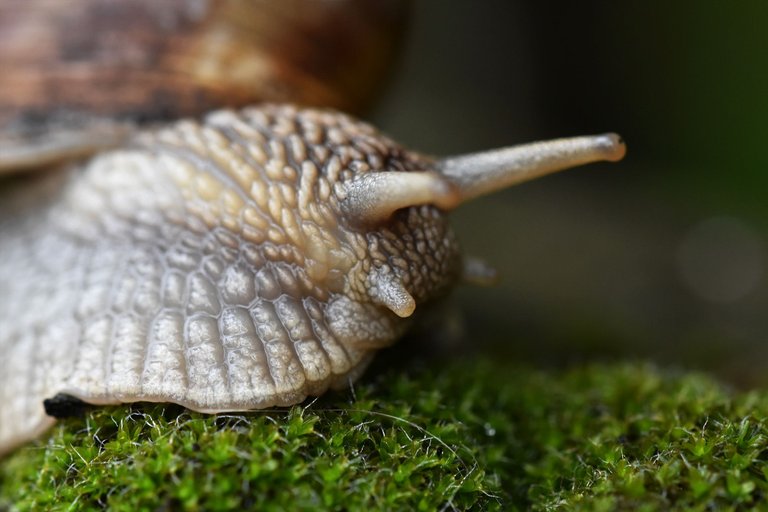 One of the times as I was wondering around the garden looking for something to shoot... (really.. anything will do..) I saw the snail.
And he was shiny and slimy.
And it was perfect!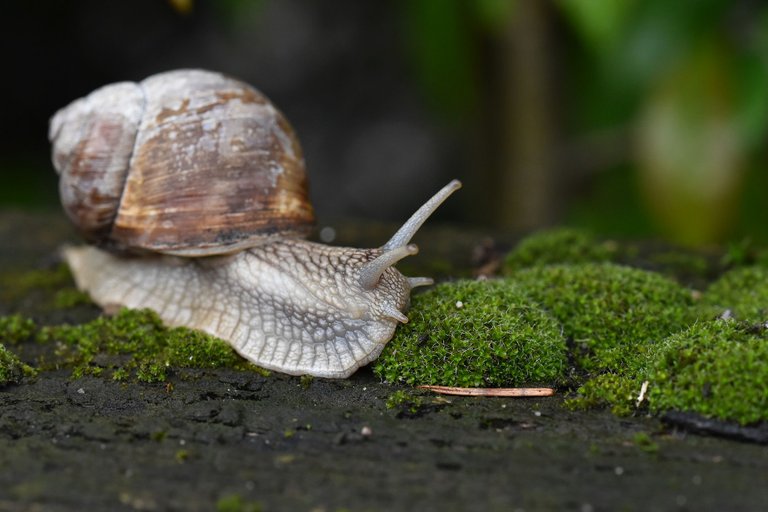 And so I picked it up and with my own bare hands* I put it on a little bench that was rotting (and was also perfect) and covered in moss.
I did not have to clean the moss (@fraenk). As it was clean.
And it was good!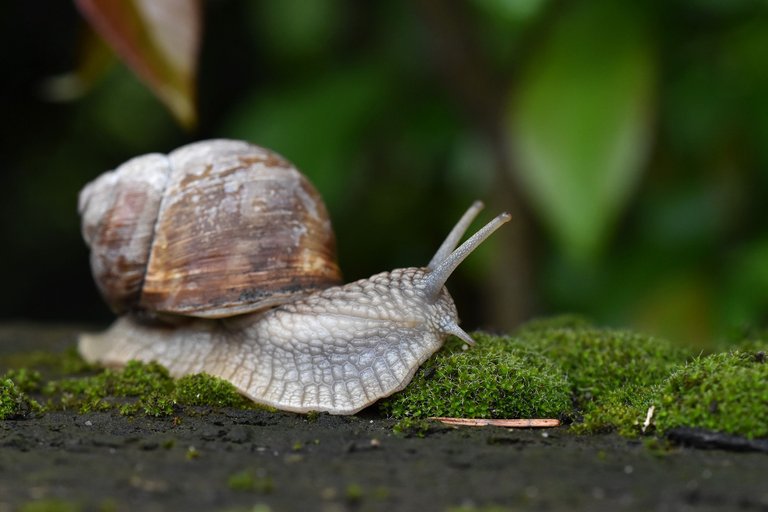 And I shot and I watched and he was crawling and I admired the little creature with joy.
Cause (take a wild guess).. it was good.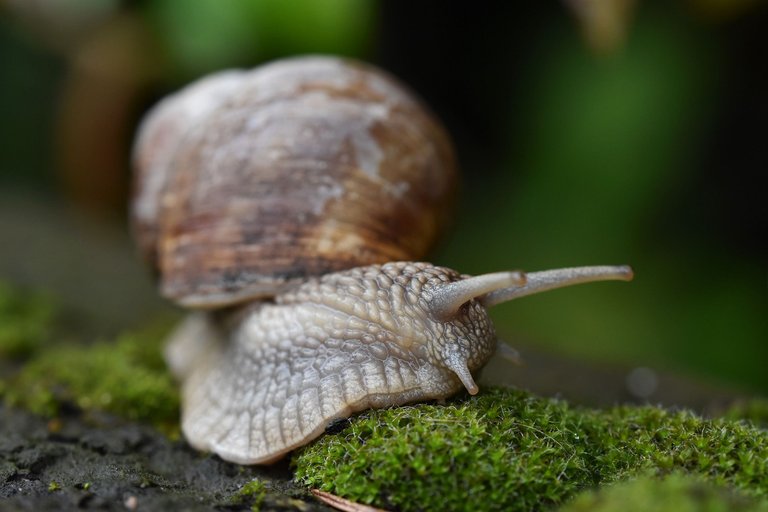 And then I put it back to where he belonged with my bare hands once more. And he crawled happily to the shadow of the bushes. And he was happy. And so was I.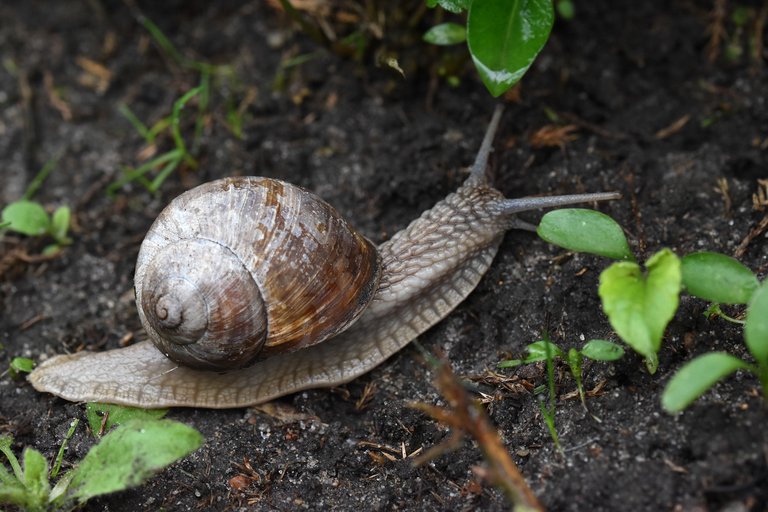 But the day was far from ending and so I looked around. And lo and behold I saw more creatures whipping at me. From the tree bark nearby, to the edge of a broken wood.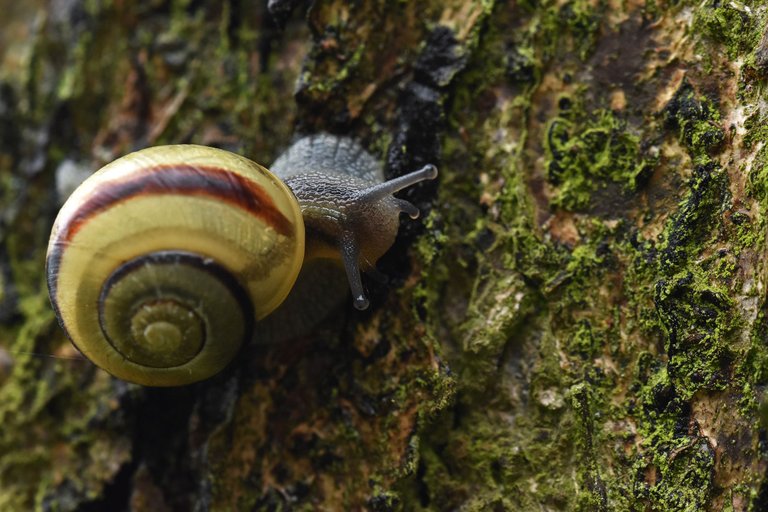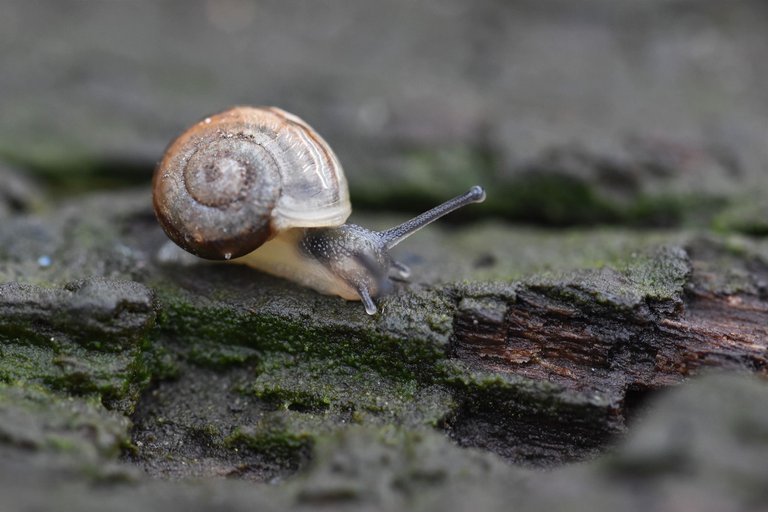 Even the smallest ones were out and about. The rain was good and slimy texture was irresistible.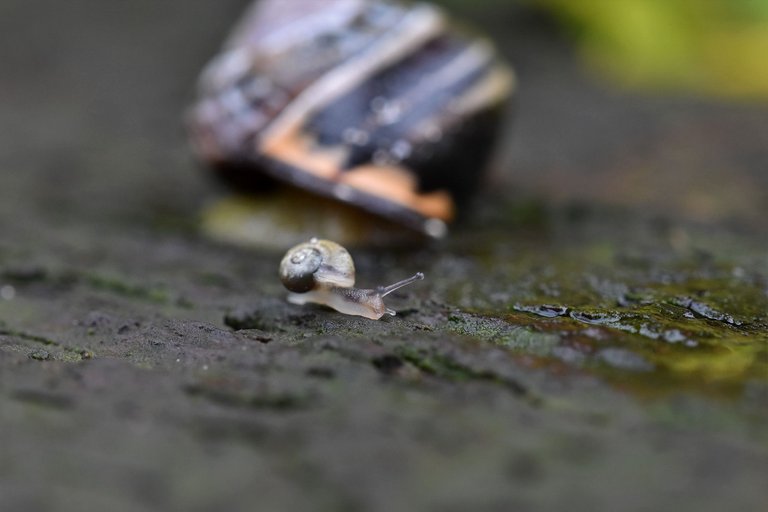 *My sister has a weird fear of snails.
Come on.. they are so cute!
---
Bonus sketch for today.
It made me cry...
This guy is really good!
»«
Shot with Nikon D5500 + Sigma 105mm lens
All photos and text are my own.

---
---