This is a lake near the town of Alkmaar in the Netherlands! Normale you can swim here but these colors doesn't make that really attractive! It looks purple but it's called red algae!
These algae are growing very good because it was a very warm period in the Netherlands! They are some kind of toxic! You wont feel very fresh if you come out of this water :p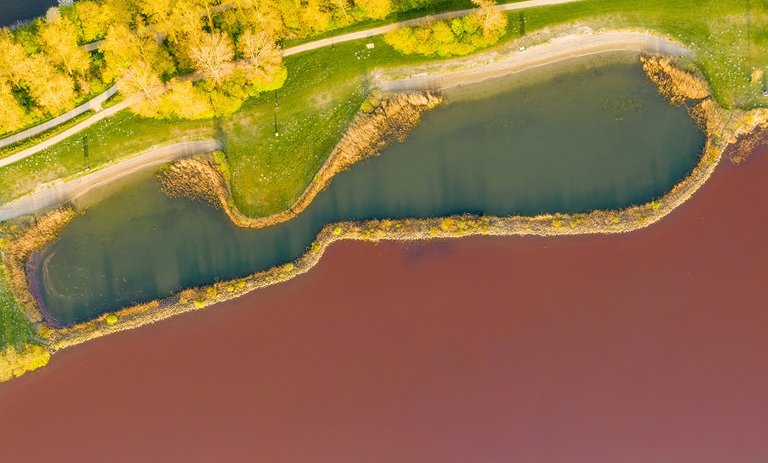 Normal it is the same color as the water on the enclosed part! Nature is very clear when things are not right!