Nadia began to be my esteemed pet, she was bought in a pet store, then I realized that her species were (gregarious) that is, she lived in groups! therefore they are very sociable so I got a partner for nadia (Filipe) in the previous post. Nadia and her boyfriend Filipe became parents! Now how does this story end?😚💖
Nádia passou a ser minha querida mascote, foi comprada em uma pet shop, aí percebi que a espécie dela era (gregária) então ela vivia em grupos! então eles são muito sociáveis ​​então eu consegui um parceiro para nádia (Filipe) no post anterior Nádia e seu namorado Filipe tornaram-se pais! Agora, como essa história termina?😅🤣😁😍💑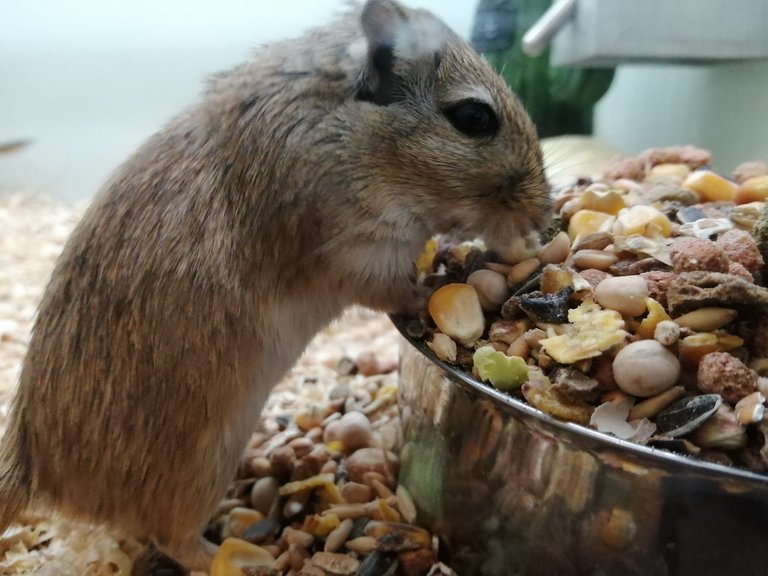 THE BABIES🤩👶😎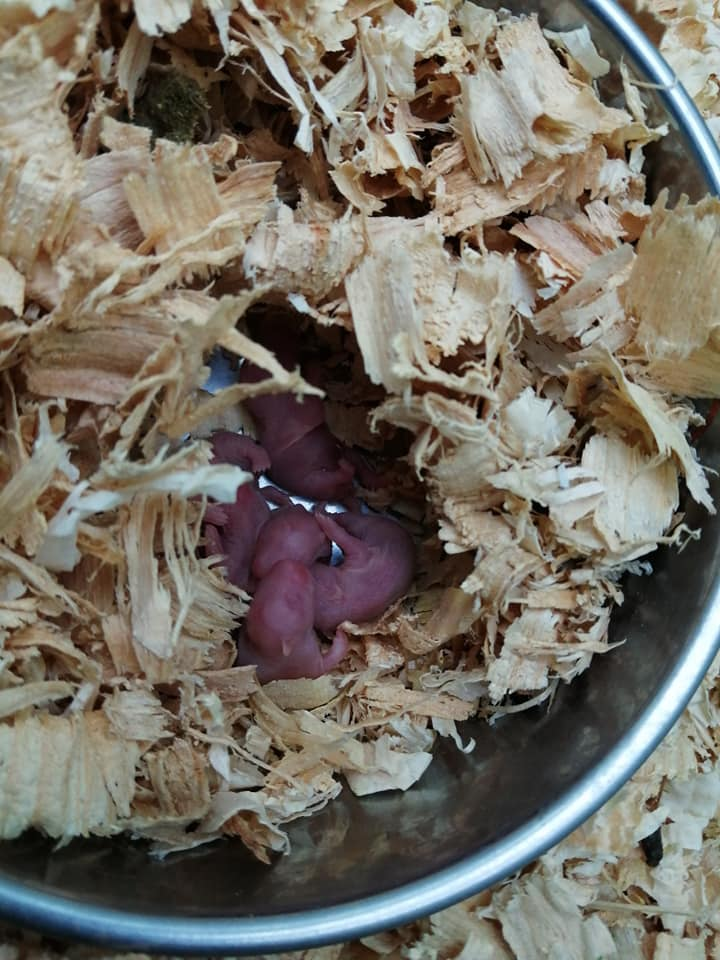 So was the birth of the children of Nadia and Filipe, they are 3 beautiful gerbils of Mongolias, the question is? How are the babies currently? let's see what happened to Nadia's babies😋😊
Então foi o nascimento dos filhos da Nádia e do Filipe, são 3 lindos gerbos da Mongólia, a questão é? Como estão os bebês atualmente? vamos ver o que aconteceu com os bebês da Nadia🤣🥰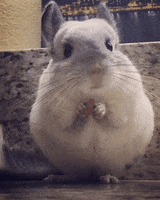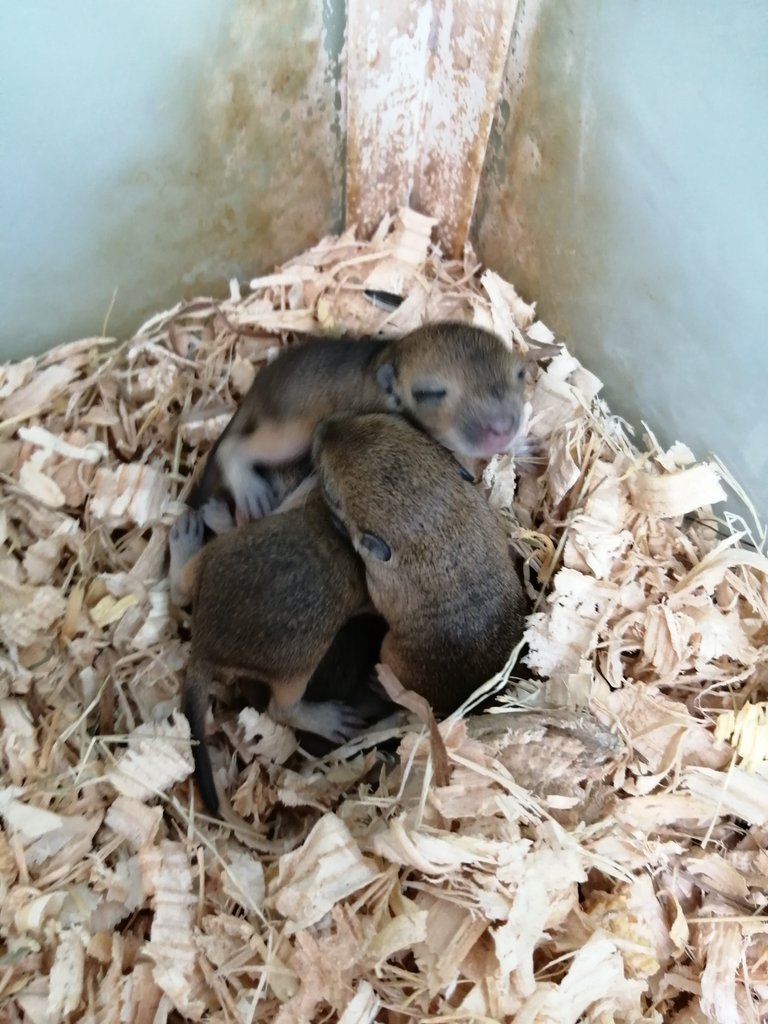 Depois de 3 semanas todos os bebês de Nádia e Filipe sobreviveram, Nádia é uma excelente mãe porque tem certos comportamentos para maximizar a expectativa de vida de seus bebês, por exemplo, ela encontrou um buraco no substrato para colocar seus bebês e dar calor ao corpo ! os roedores perdem o calor corporal muito rapidamente e se não forem aquecidos podem morrer!🙂🤩
After 3 weeks all of Nadia and Filipe's babies survived, Nadia is an excellent mother because she has certain behaviors to maximize the life expectancy of her babies, for example she found a hole in the substrate to put her babies there and give them body heat ! rodents lose body heat very fast and if they are not heated they can die!😮😶😏😮🍼🍼🍼🍼🍼🍼🍼🍼🍼🍼🍼🍼🍼🍼🍼🍼🍼🍼🍼🍼🍼🍼🍼🍼🍼🍼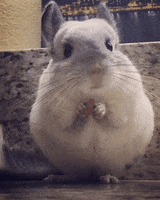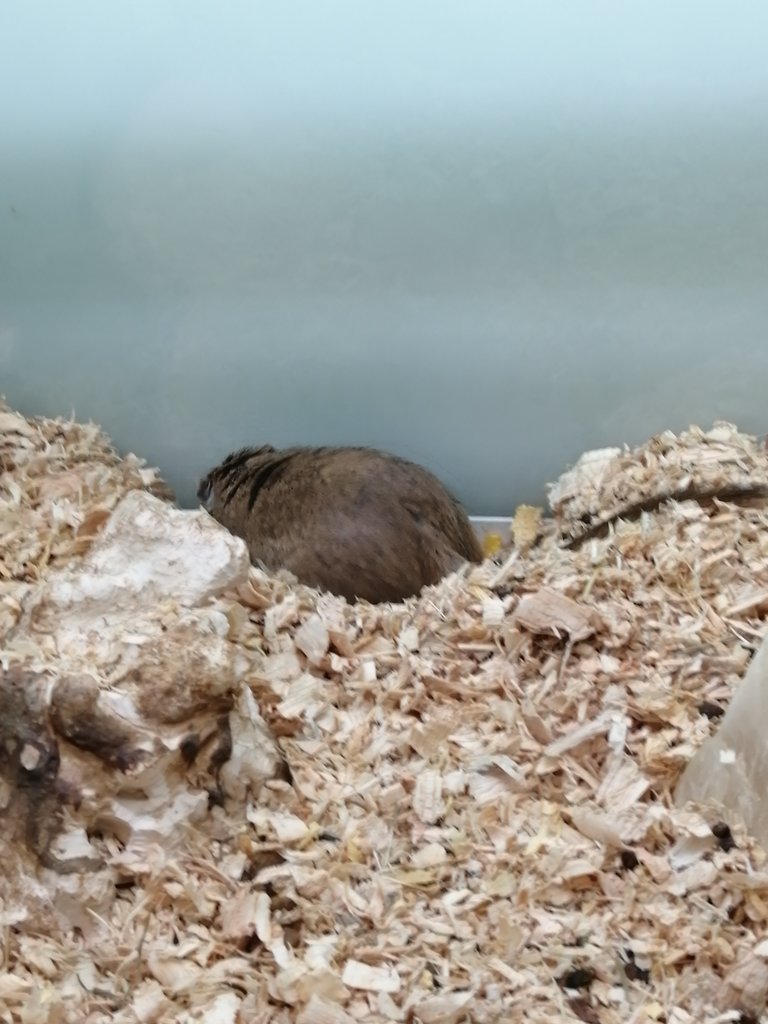 Nadia digging😘😍😋
Nadia digging video😘😍😋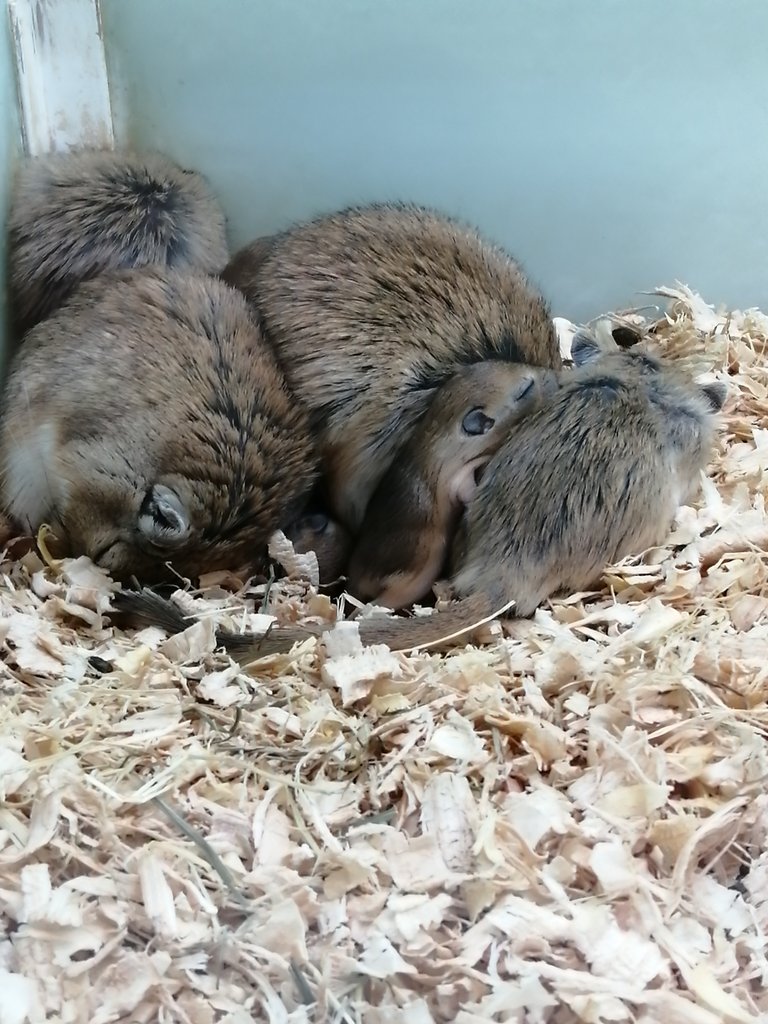 Nadia's babies are fed an average of 5 to 6 times a day, the rest sleep to grow faster! when they are close to the month or month and little they begin to be curious and explore the territory to develop their motor and olfactory abilities, but Nadia never takes her eyes off them xD always aware that they do not walk very far🥚
Os bebês da Nádia são alimentados em média 5 a 6 vezes ao dia, o resto dorme para crescer mais rápido! quando estão próximos do mês ou mês e pequenos começam a ficar curiosos e exploram o território para desenvolver suas habilidades motoras e olfativas, mas Nádia nunca tira os olhos deles xD sempre ciente de que eles não andam muito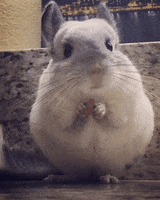 O processo de exploração é importante na vida dos Gerbils ou de qualquer roedor, pois eles basicamente copiam os outros Gerbils, para posicionar onde encontrar comida, onde beber água, onde NÃO e para onde podem ir !! Os gerbilos são muito inteligentes e sua estrutura social é complexa, tem uns que se dedicam a cuidar do ninho, outro é o macho alfa, basicamente ele se reproduz com várias fêmeas! e obviamente estamos falando do Filipe
The exploration process is important in the life of Gerbils or any rodent, because they basically copy the other Gerbils, to position where to find food, where to drink water, where NOT and where they can go !! Gerbils are very intelligent and their social structure is complex, there are some who are dedicated to taking care of the nest, another is the alpha male, basically he reproduces with several females! and obviously we are talking about Filipe🥩🍼🥛🧊🍒🍓🍅🍆🌽🎈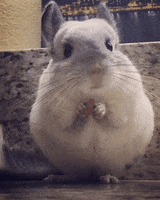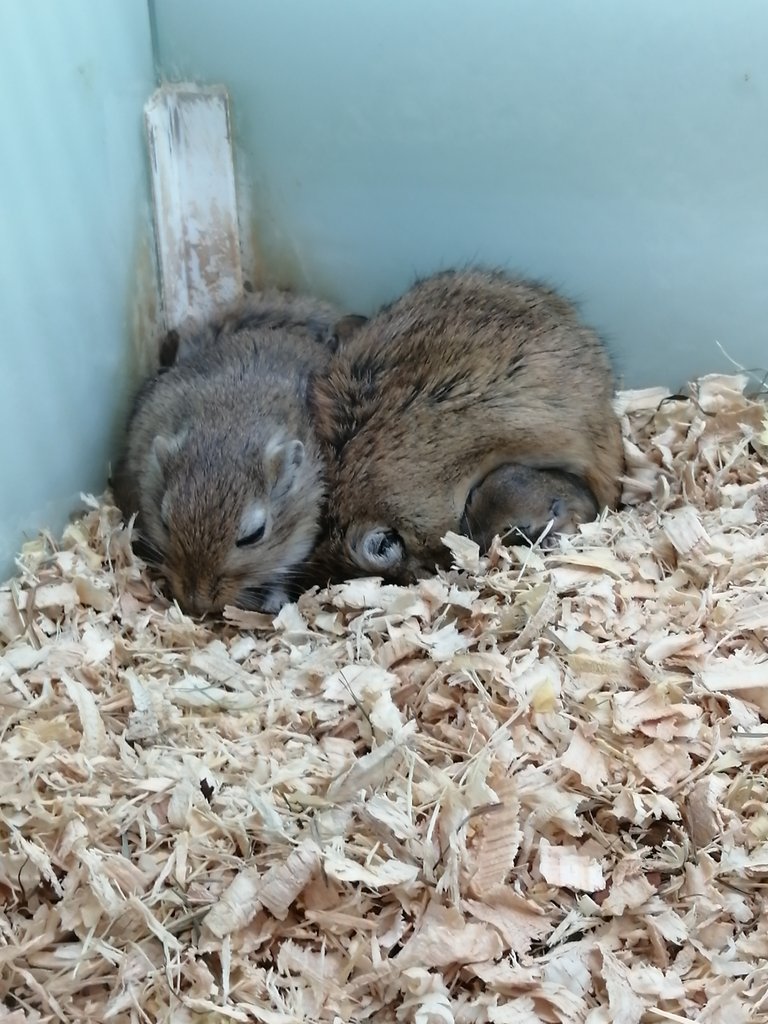 Nadia spends some time grooming and playing with her home mates and with Felipe this is to socialize and establish chains of command and work! at bedtime, which is in the morning hours because they are nocturnal, they sleep in groups, they never sleep alone! this to protect themselves in groups and to warm themselves with the body heat that each one emits
Nádia passa um tempo se arrumando e brincando com os colegas de casa e com o Felipe isso é socializar e estabelecer cadeias de comando e trabalho! na hora de dormir, que é de madrugada porque eles são noturnos, dormem em grupos, nunca dormem sozinhos! isso para se proteger em grupos e se aquecer com o calor corporal que cada um emite
Dá a impressão de que Nádia machuca os filhos, mas NÃO! Nádia nunca faria isso, ela é uma mãe protetora, ela limpa seus filhos com sua saliba para evitar doenças ou parasitas! Depois que os bebês comem, Nádia estimula seus bebês lambendo a barriga e o orifício cloacal para defecar, pois ainda não controlam o sistema digestivo! que bom né?
It gives the impression that Nadia hurts her children but NO! Nadia would never do that, she is a protective mother, she cleans her children with her saliba to avoid diseases or parasites! After eating the babies, Nadia stimulates her babies by licking their tummy and cloacal orifice for them to defecate because they still don't control their digestive system! how nice right?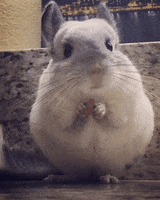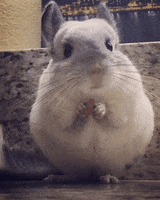 2 MONTHS LATER🤩👦👧😎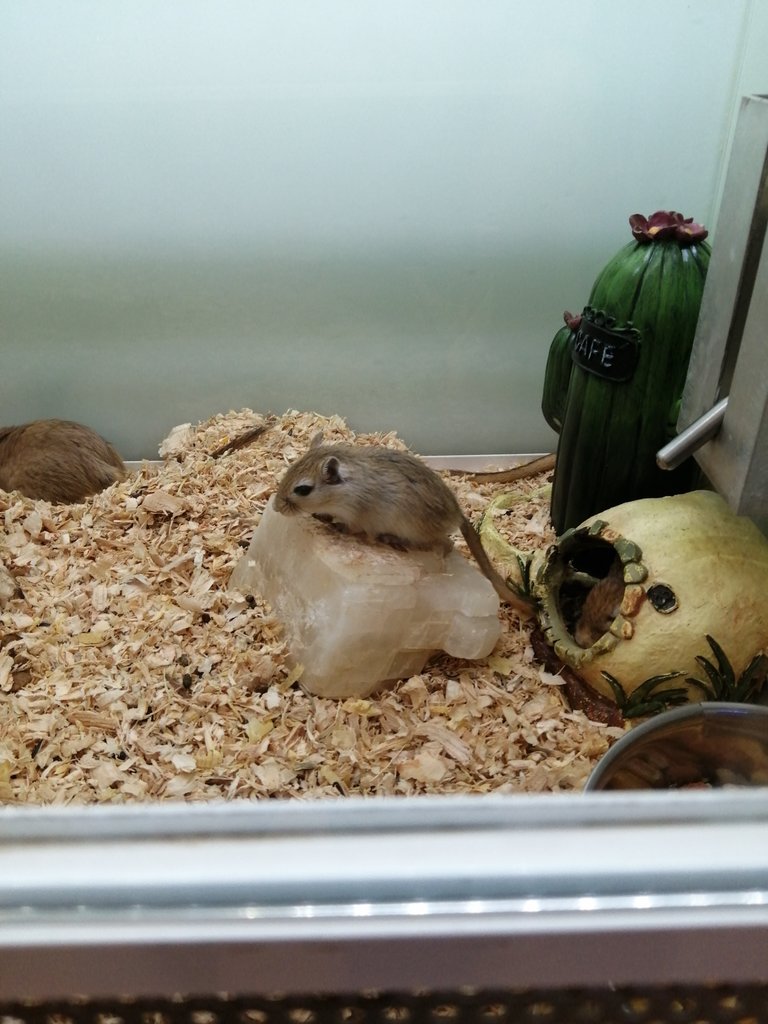 The babies of Nadia and Filipe, Joao, Mario and Binicios were already old, they were independent, they did not need their parents to eat, drink water, now it was a big and playful family, the babies are already teenagers and they all try to eat different seeds They have different personalities, for example Mario does not like corn seed, but Joao does!🧑👧👸🤴💖💖
Os bebês da Nádia e do Filipe, do João, do Mário e do Binicios já eram velhos, eram independentes, não precisavam dos pais para comer, beber água, agora era uma família grande e brincalhona, os bebês já são adolescentes e todos tentam comer sementes diferentes Eles têm personalidades diferentes, por exemplo o Mário não gosta de semente de milho, mas o João gosta!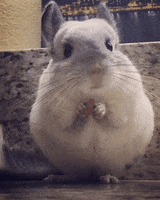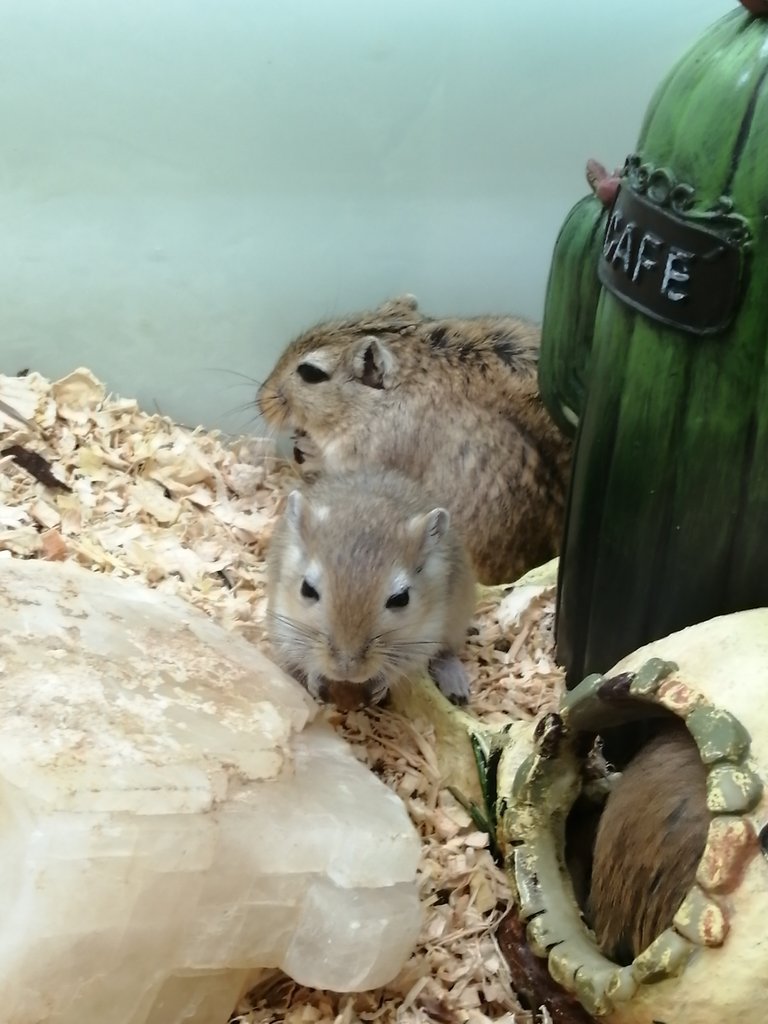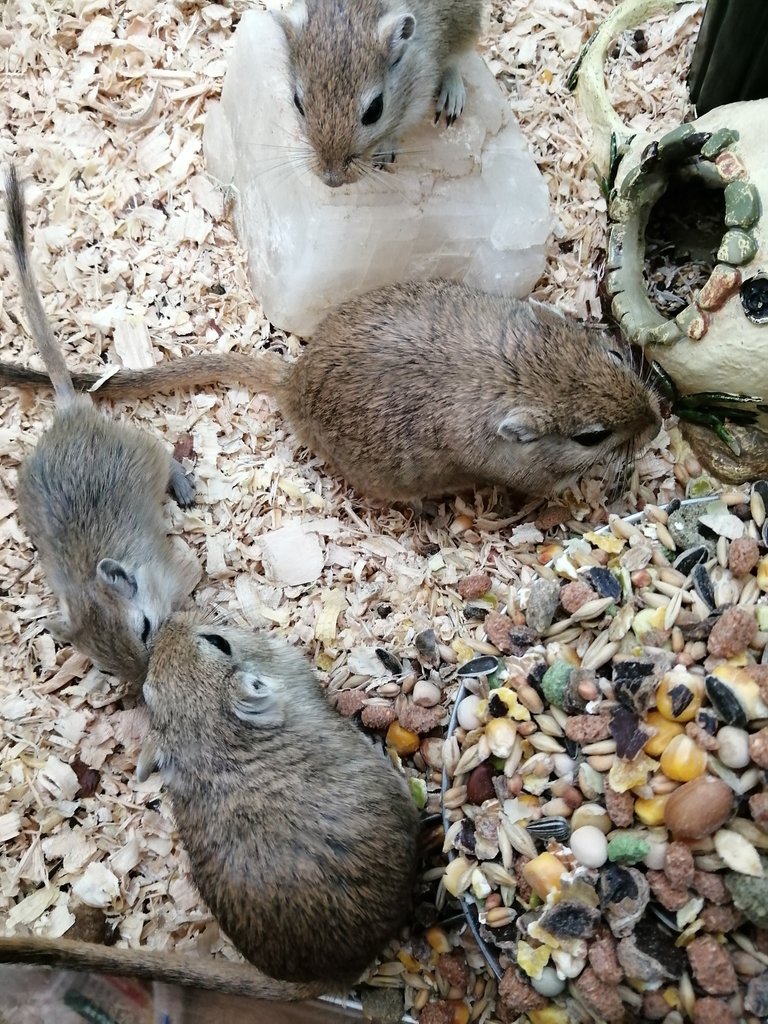 Aqui vemos um comportamento comum do Alfa ele observa que os jovens estão comendo, brincando por todo o terrário, mas quando vê um comportamento que desafia sua cadeia de comando ele vai e empurra os jovens para marcar território! só quando o Filipe tem 3 anos é que é substituído por um mais novo que se reproduz com as fêmeas do ninho💛💚💙
Here we see a common behavior of the Alpha he observes that the juveniles are eating, playing all over the terrarium, but when he sees a behavior that defies his chain of command he goes and pushes the young to mark territory! only when Filipe is 3 years old is that he is replaced by a newer one that reproduces with the females of the nest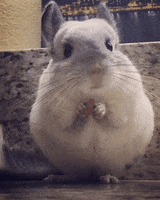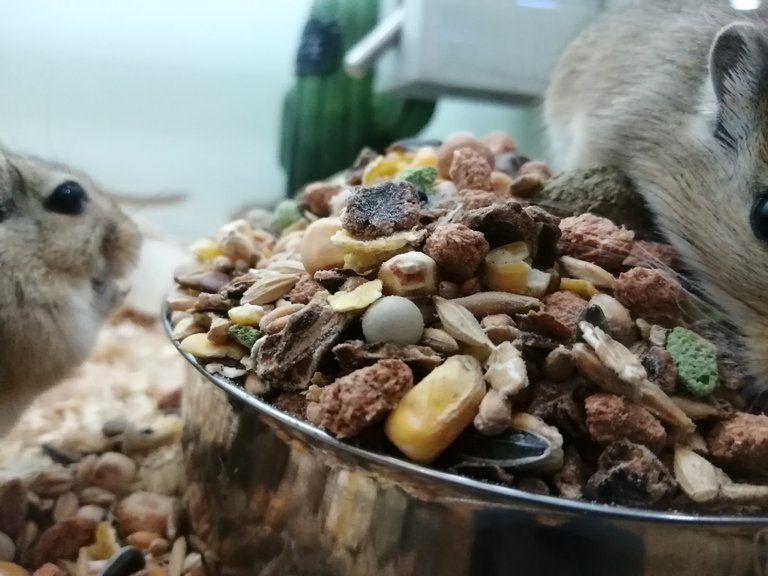 YUMMY !! how many flavors and seeds of different types! We must always avoid giving our pets sweet so that they do not develop diabetes, or become overweight, if we only feed with seeds and vegetables they can live up to 6 years!💥💦💖
GOSTOSO !! quantos sabores e sementes de diferentes tipos! Devemos sempre evitar dar doces aos nossos animais de estimação para que não desenvolvam diabetes, ou fiquem acima do peso, se apenas os alimentarmos com sementes e vegetais eles podem viver até 6 anos!🥭🍎🍑🍒🥬🥒🥑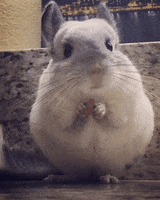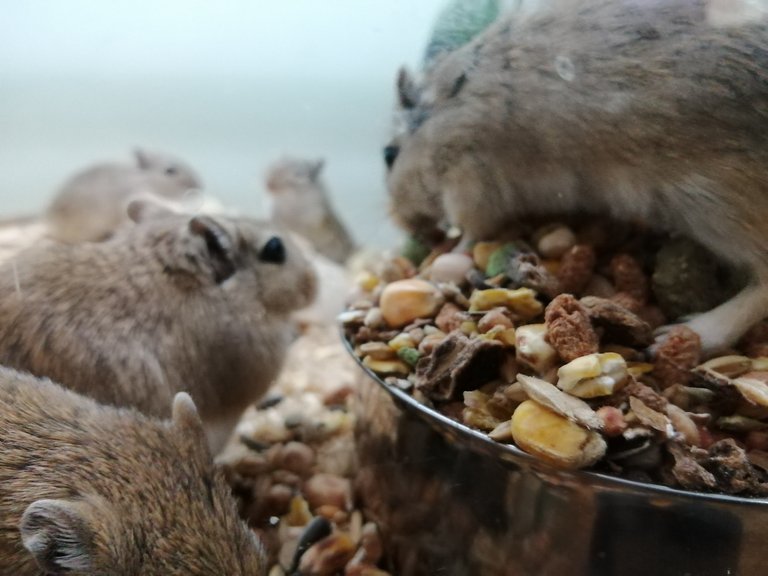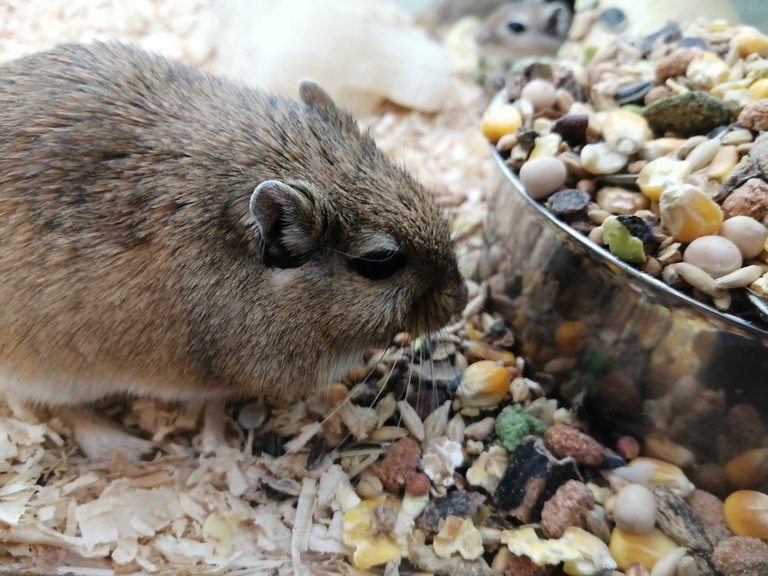 Os gerbilos da Mongólia têm uma necessidade de hidratação muito baixa, não bebem muita água, caso tenha um animal de estimação e como bebem pouca água é um comportamento normal, costumam beber apenas uma vez por dia! passar mais tempo dormindo
Mongolian gerbils have a very low need to hydrate, they do not drink a lot of water, in case you have a pet and once they drink little water it is a normal behavior, they usually only drink once a day! spend more time sleeping💥💯⭕🛑💧💧🧊🧊🧊🧊🧊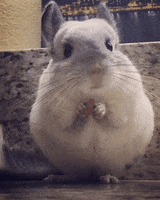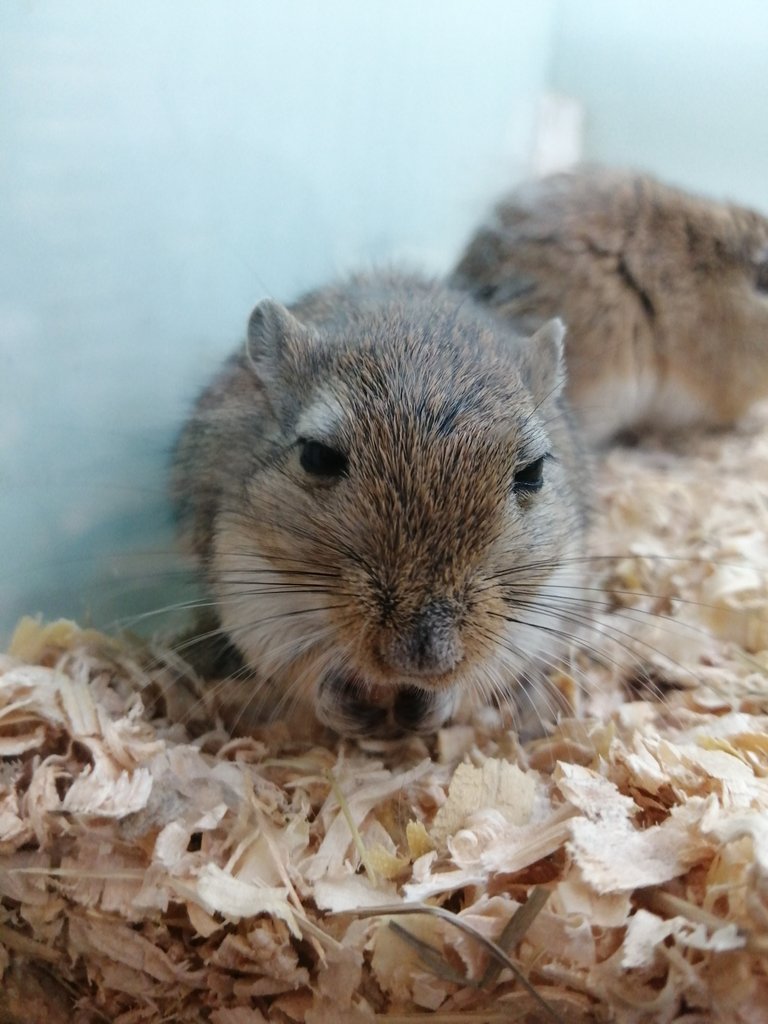 It was a nice experience, having created and studied the behavior of these beautiful and friendly rodents, excellent pets of esteem for your children, since they do not bite! With Nadia, Filipe we learned a lot about rodents, about zoology! I hope you share this post so that it reaches a person who is interested in buying an estimated animal for a child between 4 to 6 years old! xD and for us adults too!😂🤣😍😘🧏‍♂️🧏‍♀️🙋‍♂️🙋‍♀️👨‍💻👨‍🎓👨‍🎓👨‍🎓
Foi uma bela experiência, ter criado e estudado o comportamento desses lindos e amigáveis ​​roedores, excelentes animais de estimação de estima para seus filhos, já que não mordem! Com a Nádia, o Filipe aprendemos muito sobre roedores, sobre zoologia! Espero que você compartilhe este post para que ele chegue a uma pessoa que tenha interesse em comprar um animal estimado para uma criança de 4 a 6 anos! xD e para nós adultos também!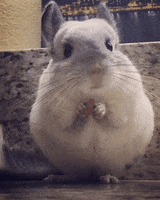 THANKS 🤩😝
🎈🎆🎇🎀🎁🎊🚙🌏🧡❤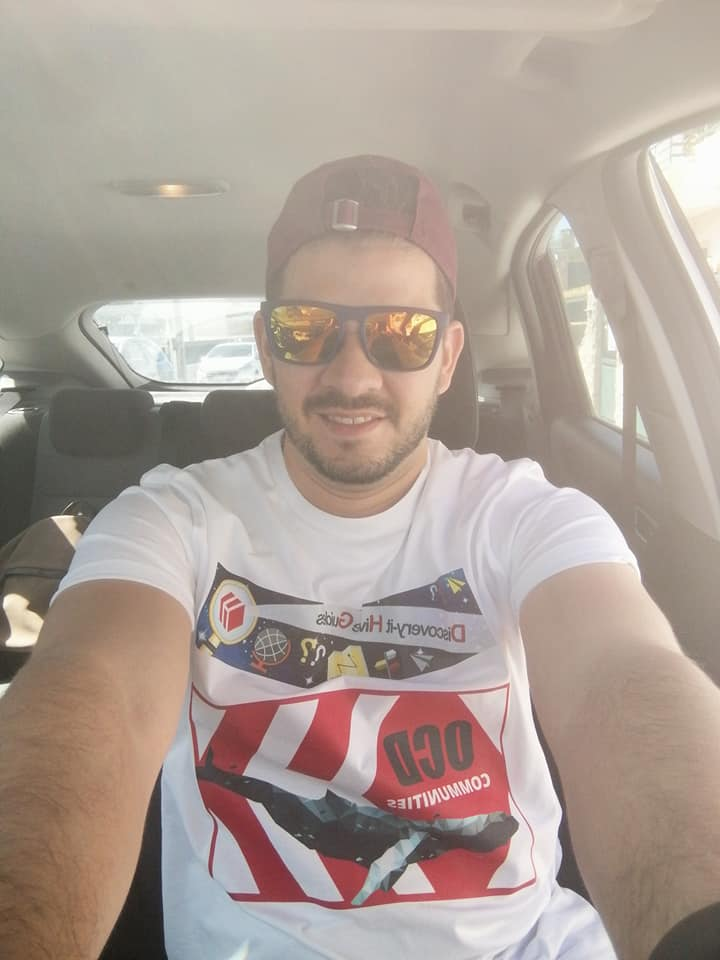 Source: The information and photos presented in this post is my propert😚🛑💯✅