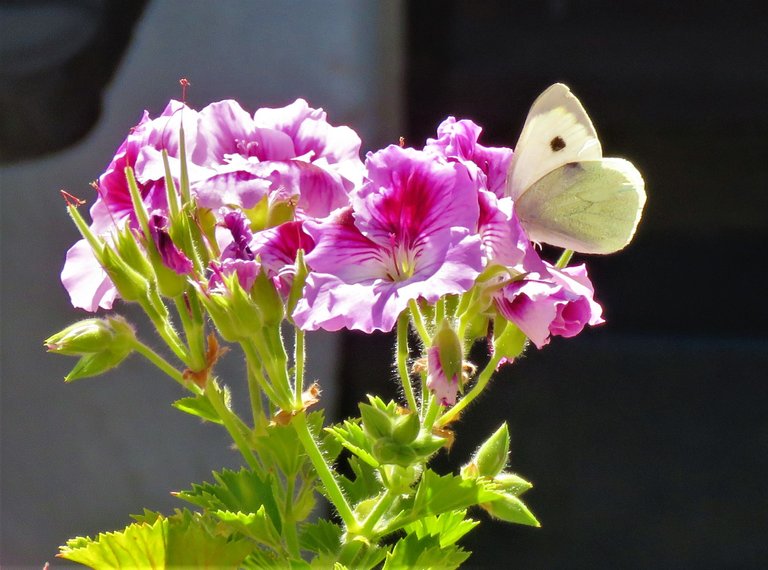 A collection of 11 photos that all reflect the beauty of nature.
In this "modern" age with a bad internet signal it took me exactly 5 minutes and 45 seconds to load each photo.
I started at 13.00hrs and finished now at 14.00hrs.
But I digress, in this collection I hope that you will find something that you like.
Come have a look!
A male Carpenter Bee (Xylocopa caffra) on Spanish Lavender!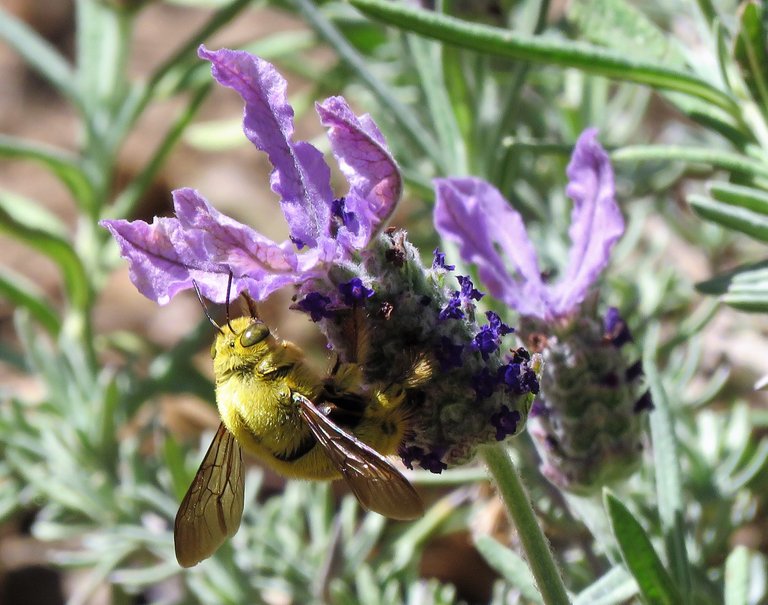 I took a few photos of him, as it is not often that one can find the males sitting.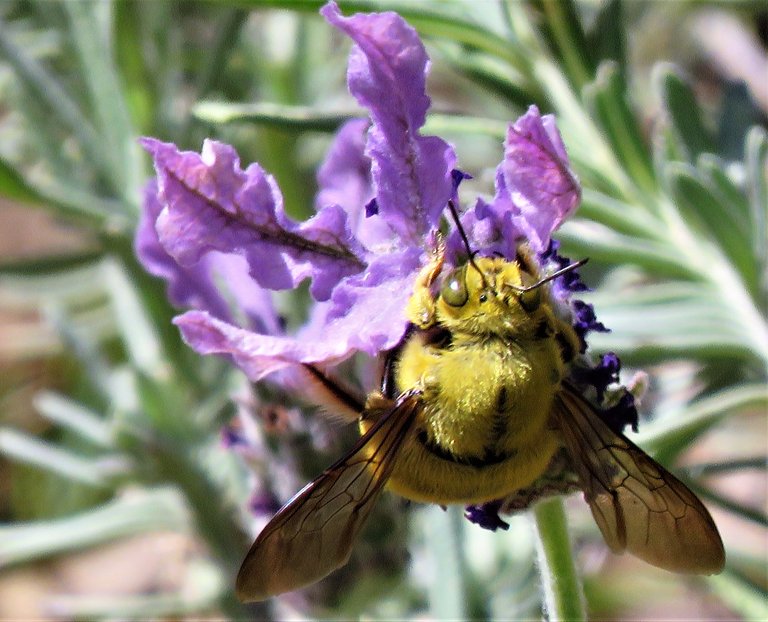 They normally hover around and fly up and down at crazy speeds.
But the flowers lent a definite allure to the pictures.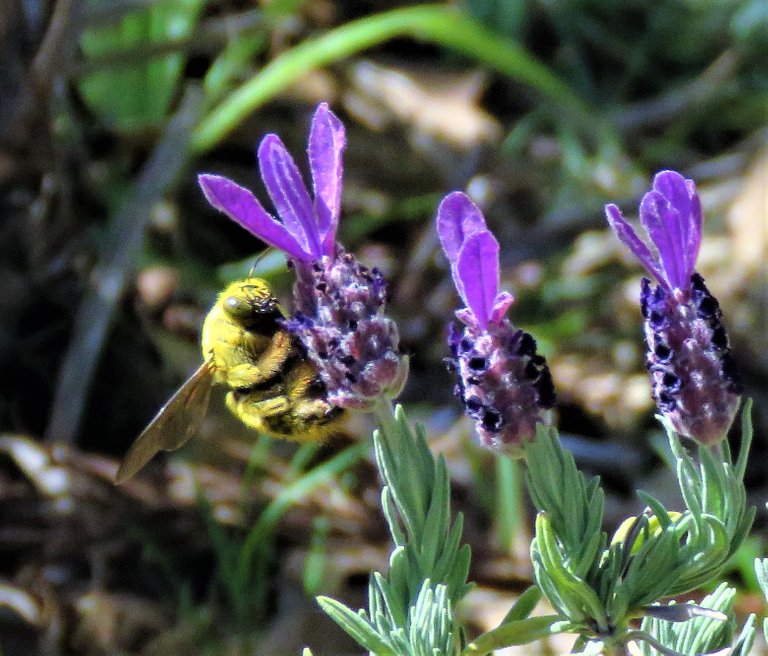 Here we have an opening Rose flower.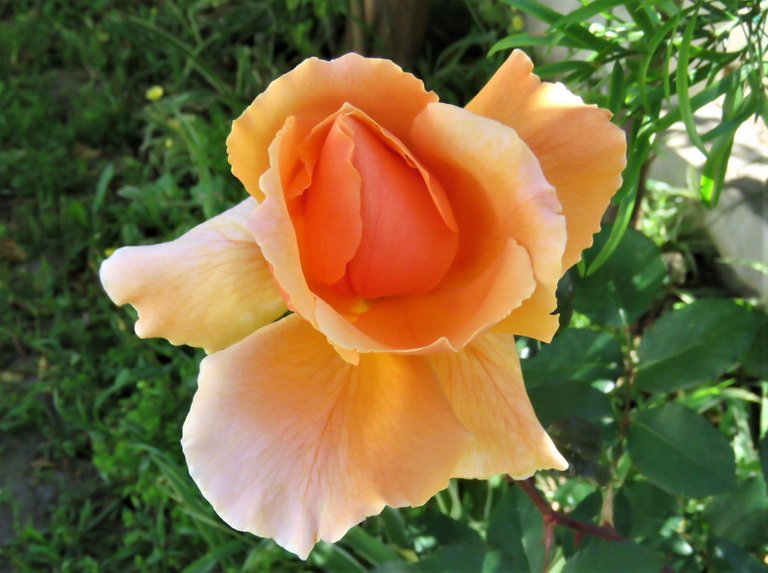 This is a beautiful Hibiscus flower!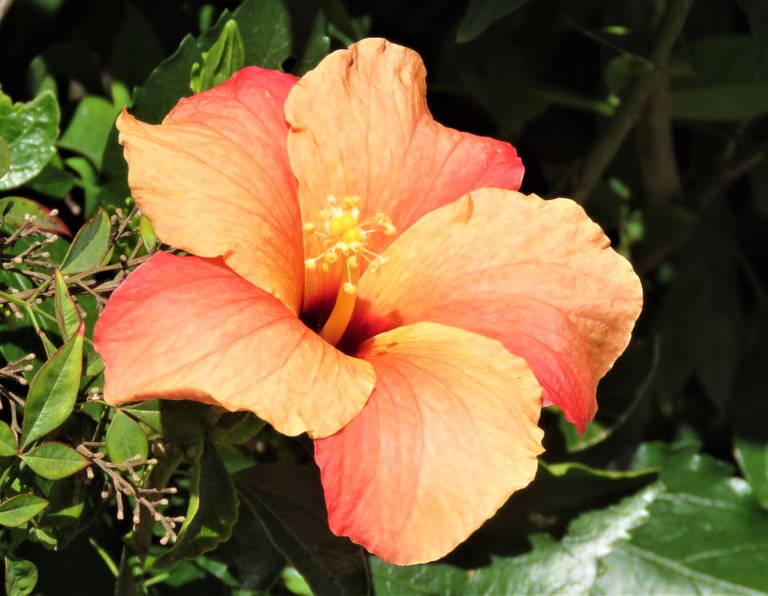 Look carefully, as you can see a little blue damselfly flying up to the female at the left. The female laying eggs is an "Emperor dragonfly" (Anax Imperator), the biggest of our dragonflies.

A Red-veined Dropwing (Trithemis arteriosa) sitting over the water waiting for his wife, who was at the optometrist!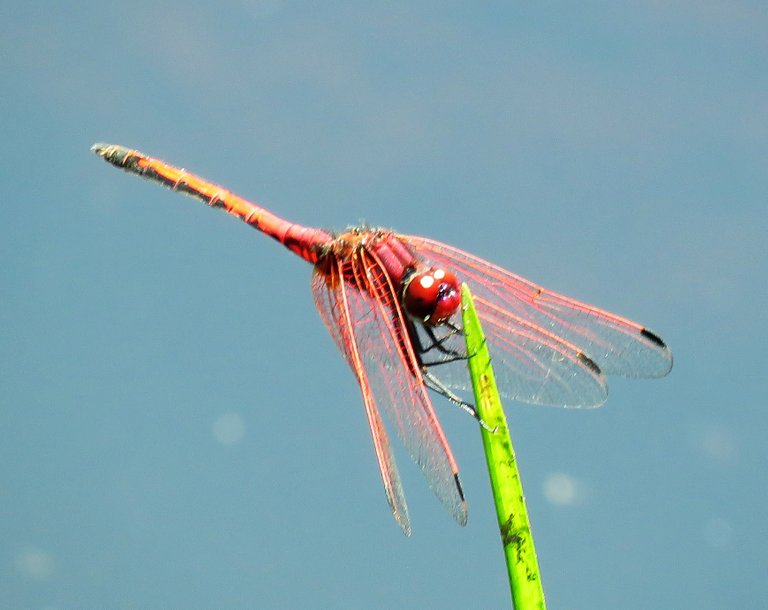 His wife arrived and he led her home, as she lost her spectacles.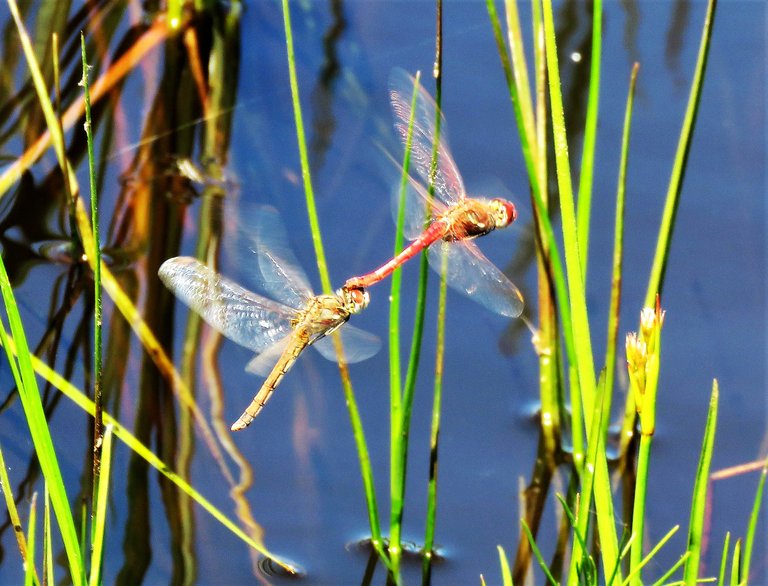 Have you ever seen a Dwarf Chameleon (Bradypodion pumilum) doing the splits? Look carefully!
These chameleons can only be found in the Western Cape of South Africa.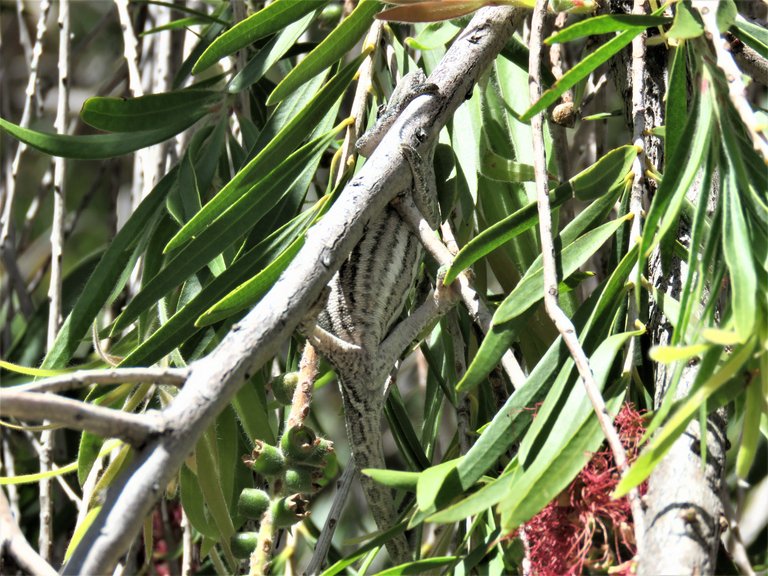 Finally, here's the dam where I took the photos.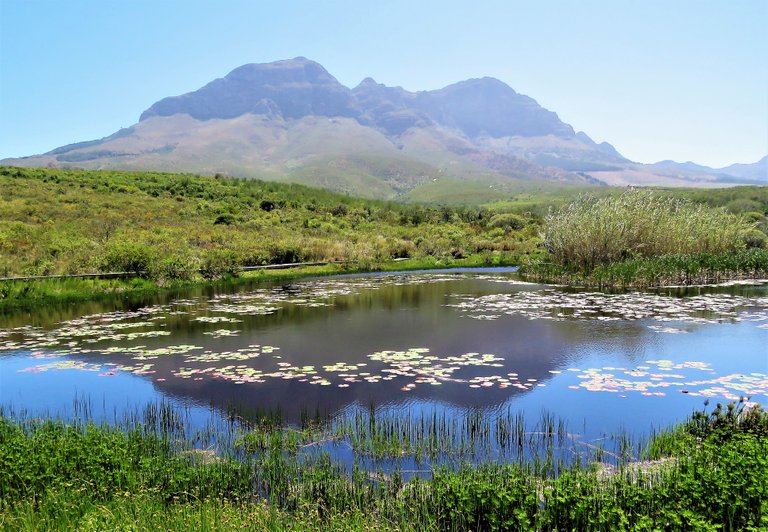 Some sad news about the dwarf chameleons is that they have become popular as pets and greedy souls poach them to sell them anywhere that they can.
A walk out in the open arms of mother nature is always a good and a healthy idea especially when one is alone.
Did you know that nature can talk to your soul?
Maybe I am a bit dippy, but mother nature certainly whispers to mine.
And That's All Friends!
Note: All photos are my own and taken with a Canon Powershot SX60HS. Bridge camera.
We hope that you have enjoyed the pictures and thank you kindly for visiting a post by @papilloncharity