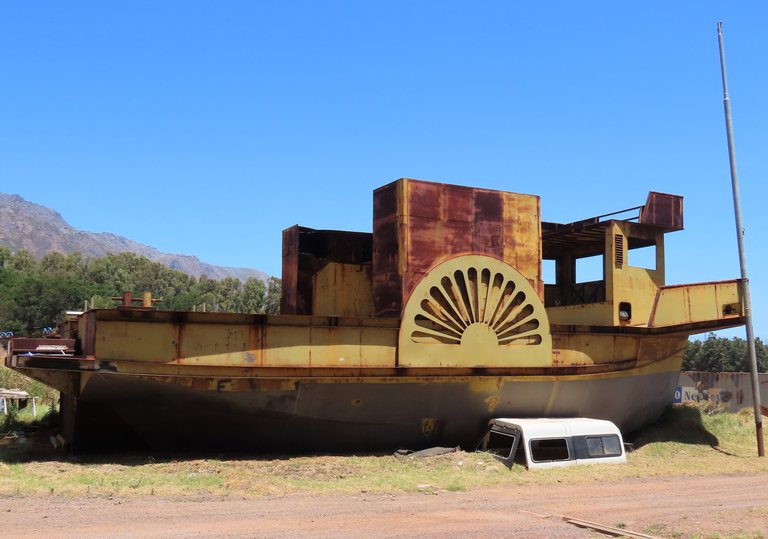 She spent her life riding on the seven seas and now serves another purpose.
We were driving along a road yesterday that is surrounded by plots of land cultivated for many purposes. Our destination was a nursery on one of the plots where they sell chili tomato plants.
Along the road we passed this sight and I decided to investigate, as it looked like a ship.
Of course I asked for permission to take photos.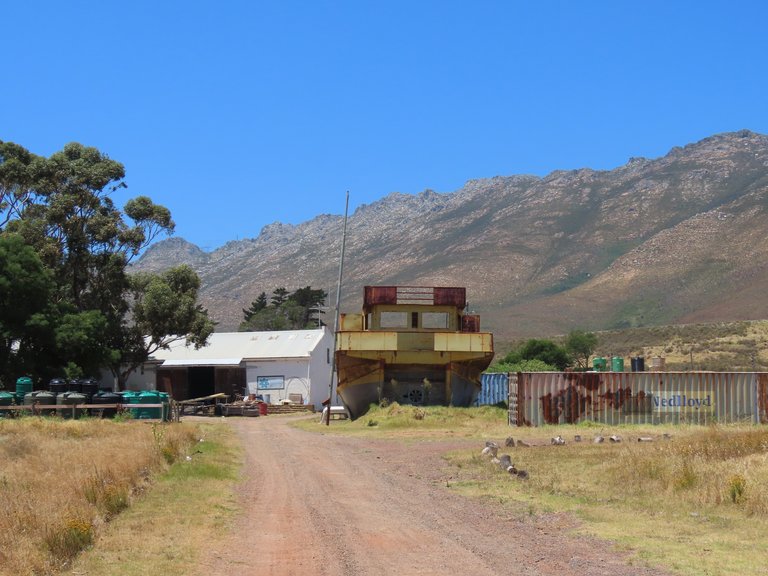 There you can see the old wheel house.
How many stood on that little balcony above to watch the beauty of the ocean?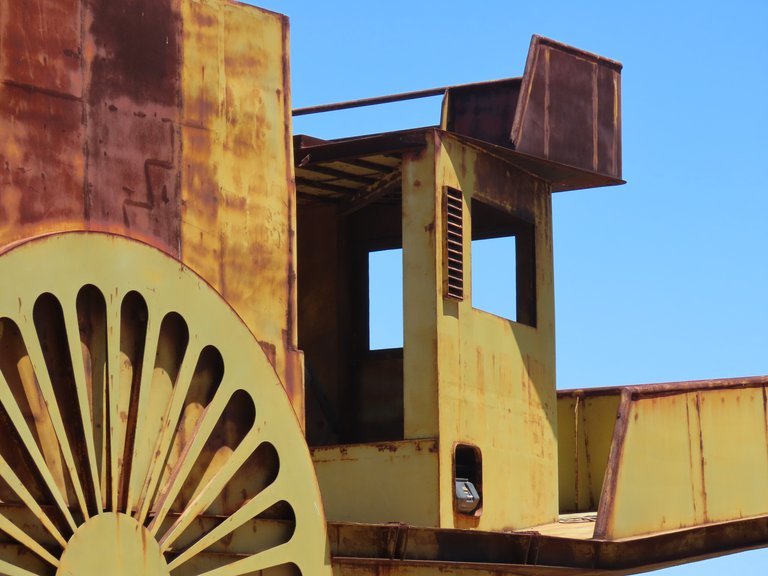 The ship is now riding on land in nature and at the back I saw that this fence with doors was installed.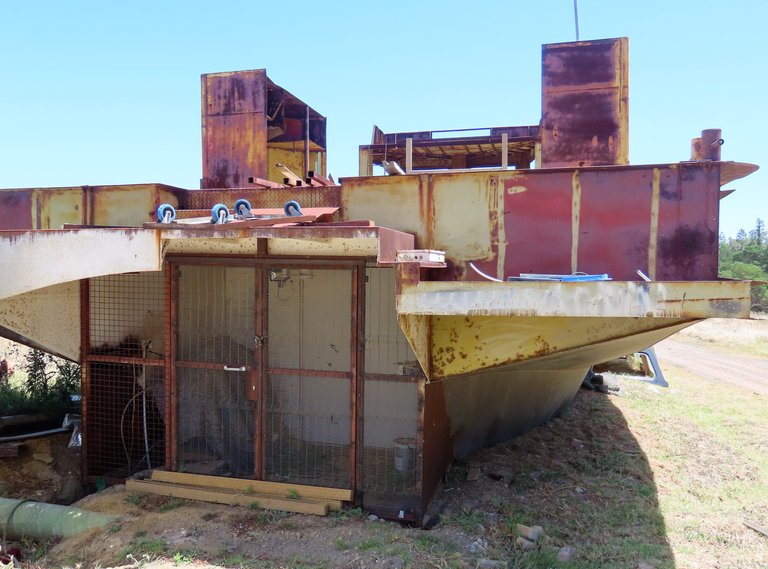 It looked like some kind of cage to maybe keep guard dogs in.
You can also see the thick original ship steel door inside.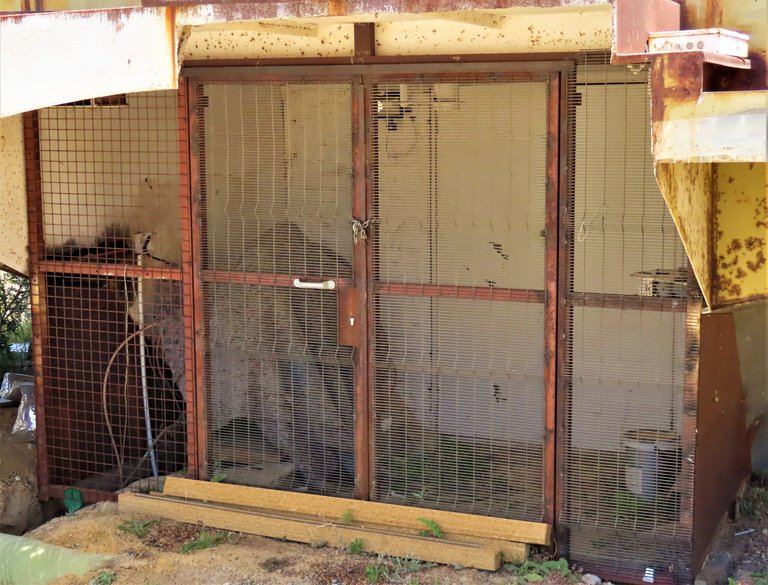 Air circulation fans in the hull?
This would surely have sunk the ship on the sea.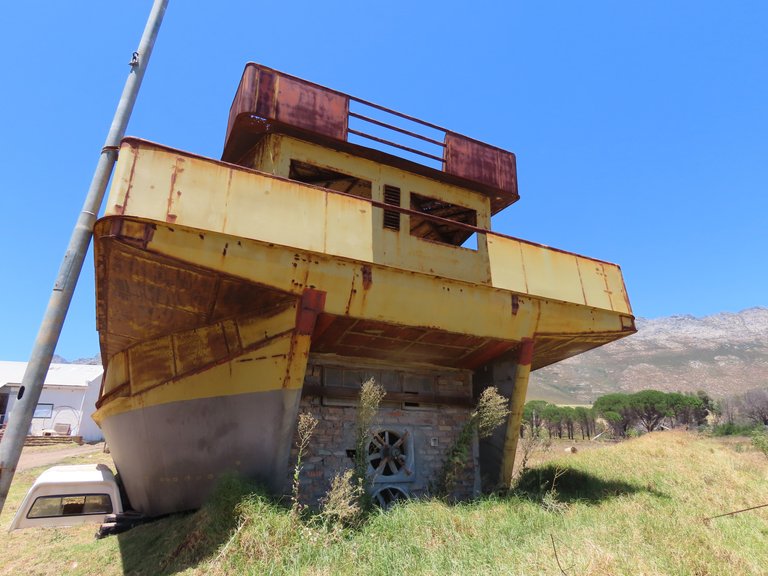 Built with bricks and windows means that it was added after the ship came to rest here.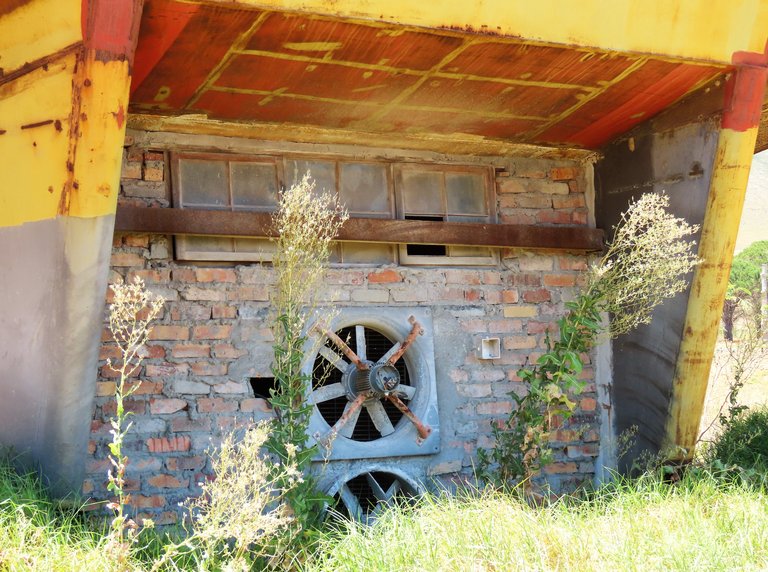 Finally, just to show you the size of this "little" boat.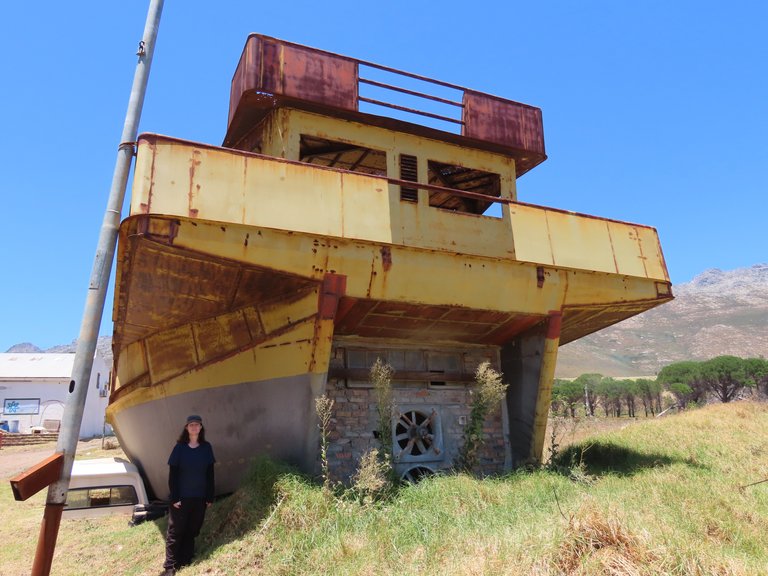 Metamorphosis means a change of form and in this case it is a change of purpose. Who would think that a solid sea ship, upon retirement can serve as a very secure store and workshop.
Of course I had other ideas, as I would have converted the ship into a home for us to sit and stare at the mountains and the sea all day.
And That's All Friends.
Note: All photos are my own and taken with a Canon Powershot SX60, bridge camera.
We hope that you have enjoyed the pictures and thank you for visiting a post by @papilloncharity
Disclaimer:
The articles, trademarks, and photos appearing on this @papilloncharity site may not be used in any advertising or publicity, or affiliation with any product or service, or for private purposes, without the author's prior written permission.
All posts are placed without prejudice!
PLEASE DO NOT COPY