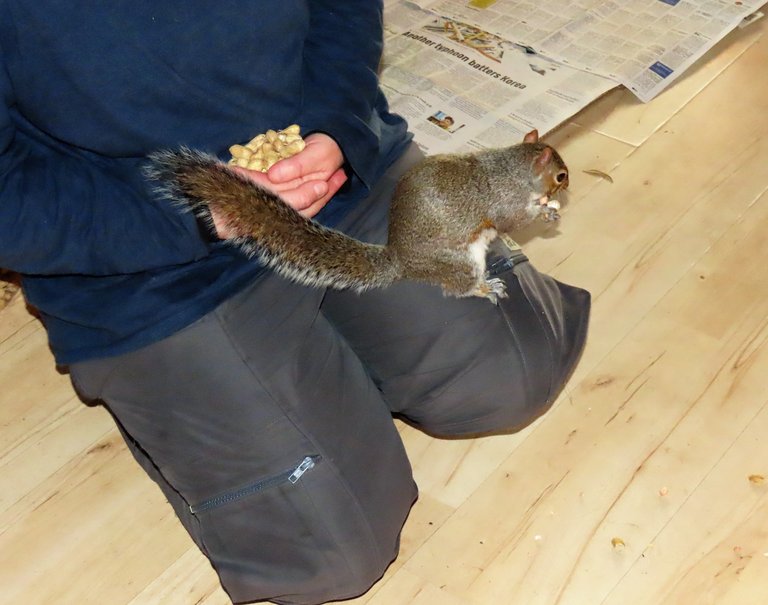 What? A wild squirrel in our house? Oh yes, she knows where we keep the nuts and when the feed outside is finished, she comes to the source.
An open door and the patter of little feet spells trouble 🤣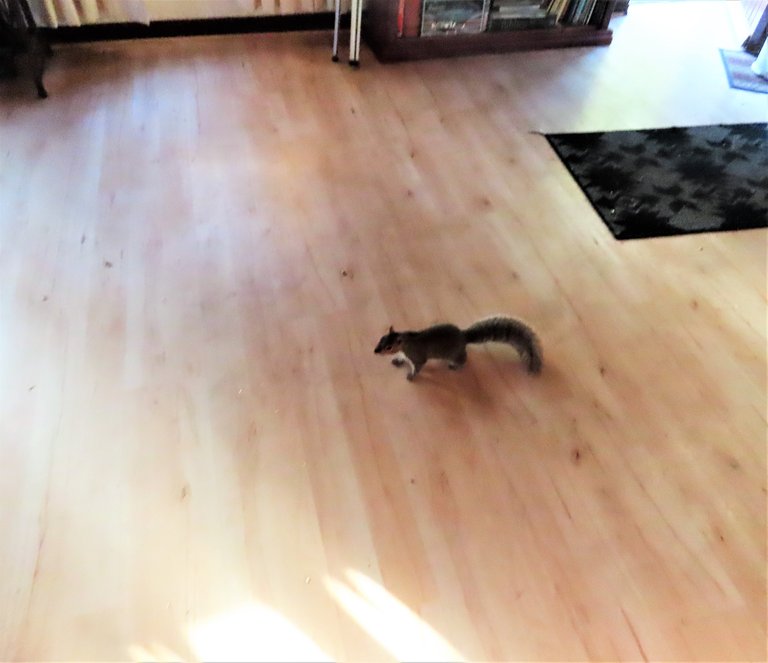 She jumped on Marian's back in the kitchen, but I was not there with the camera.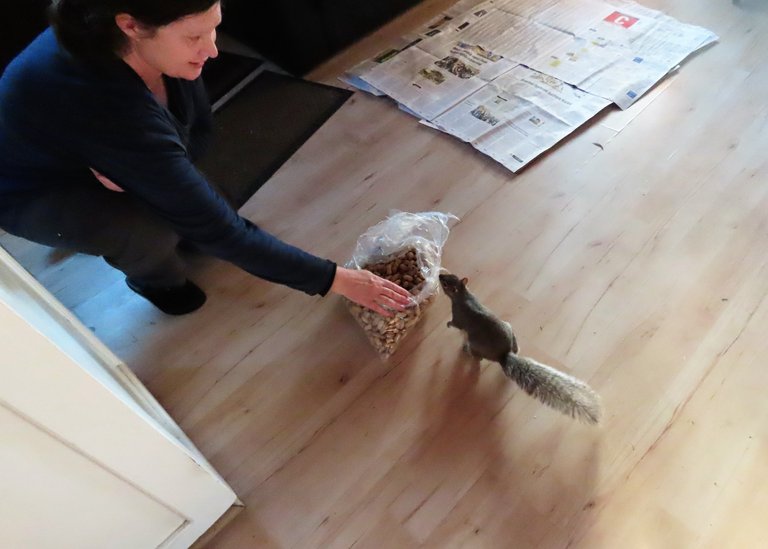 Marian knew what she wanted and squirry has struck the payload.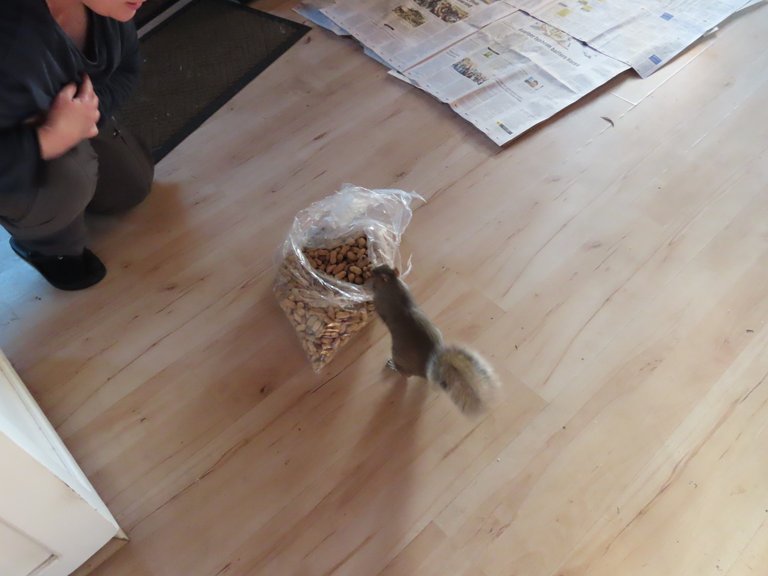 Carefully squirry inspected the goods to check for counterfeits.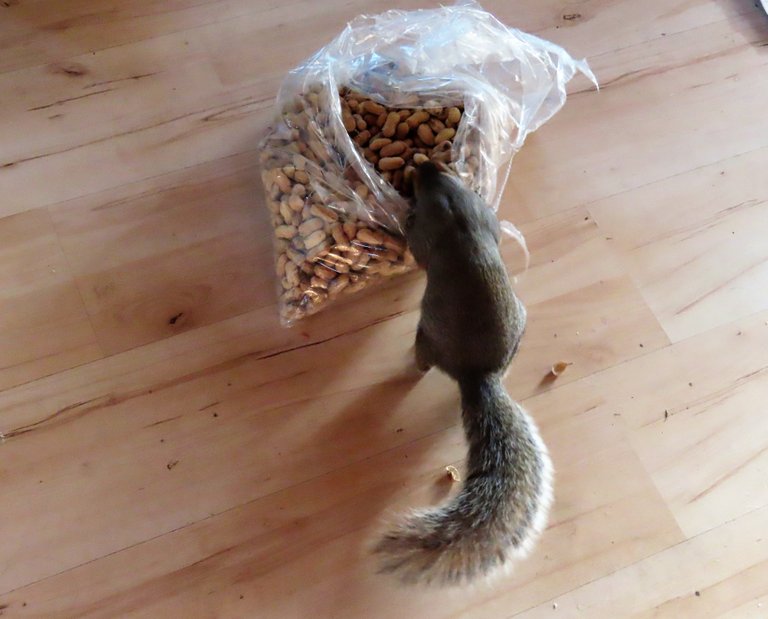 But this was not enough, as squirry demanded the personal touch.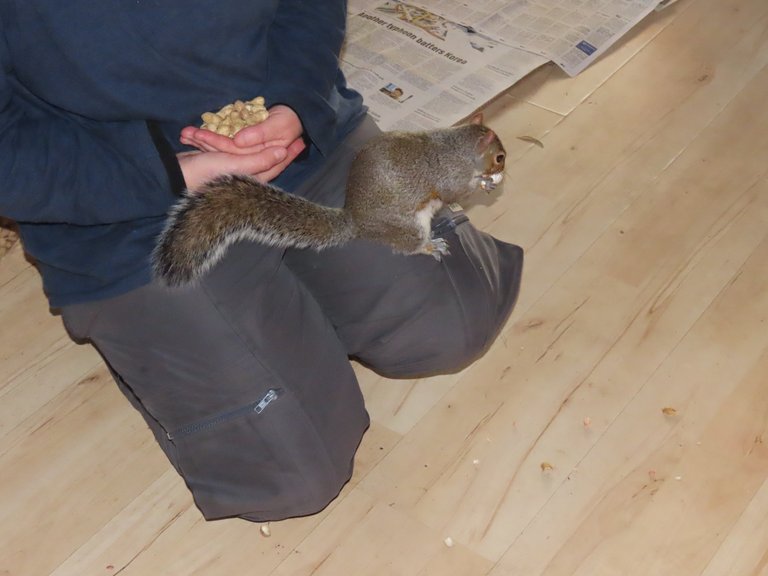 Two very happy ladies here, that disturbed my newspaper reading corner.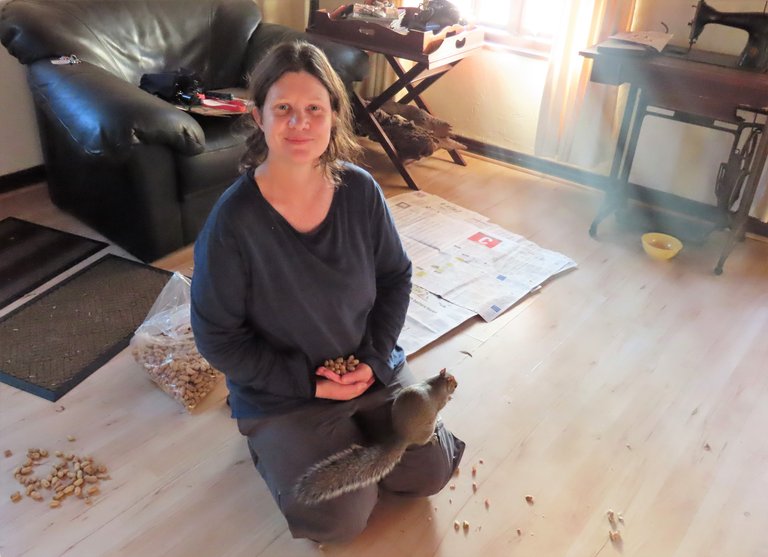 And then it was time for squirry to leave, with a full stomach of course and two take away nuts.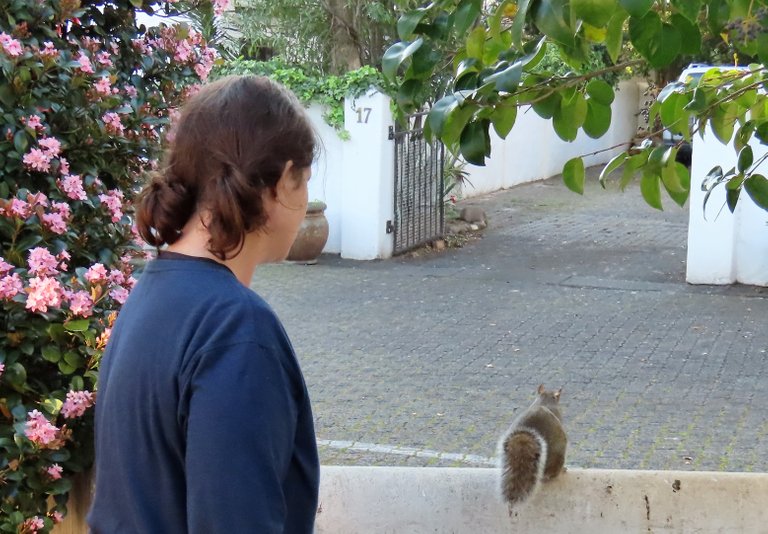 But it was not over, as a second visitor arrived. "Sally" the Egyptian Goose and when Sally arrives, "Harry", her husband is not too far away.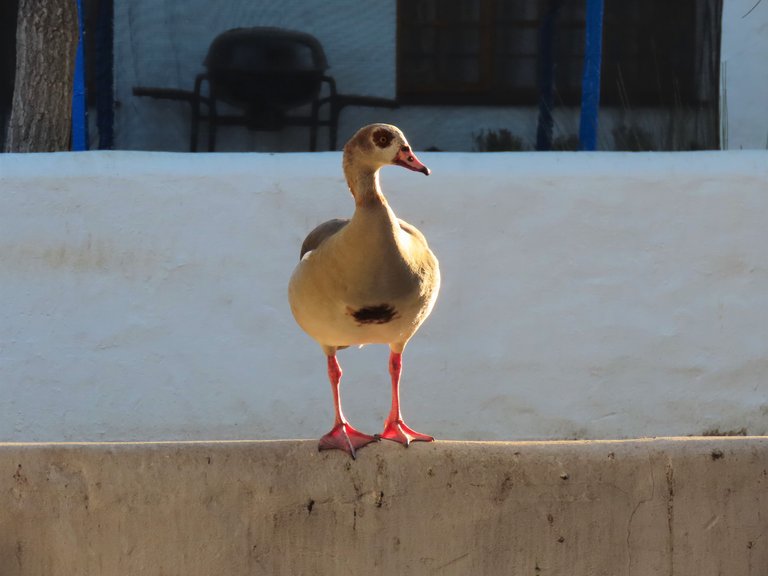 Such is life, as everyone in the neighborhood, especially animals know that there is free and easy food here.
A worrying thing though is that we haven't seen squirry now for more than a month and although she disappeared for shorter time periods before, she has never been away this long.
Let's hope that soon we hear the music of little pattering feet again.
And That's All Friends.
I leave you with this below to think about!
"Health is the new wealth. Happiness is the new rich. Inner peace is the new success. Kindness is the new cool." —Syed Balkhi
Note: All photos are my own, the woman in the photos is also my own and everything was taken with a Canon Powershot SX60HS camera. (I wanna see who reads this far in a post)
We hope that you have enjoyed the pictures and thank you for visiting a post by @papilloncharity
Disclaimer:
The articles, trademarks, and photos appearing on this @papilloncharity site may not be used in any advertising or publicity, or affiliation with any product or service, or for private purposes, without the author's prior written permission.
All posts are placed without prejudice!
PLEASE DO NOT COPY