Early morning light and tree silhouettes make for a beautiful sublime Sunday!
Sunlight Breaking Through the Trees at Edge of Rooftop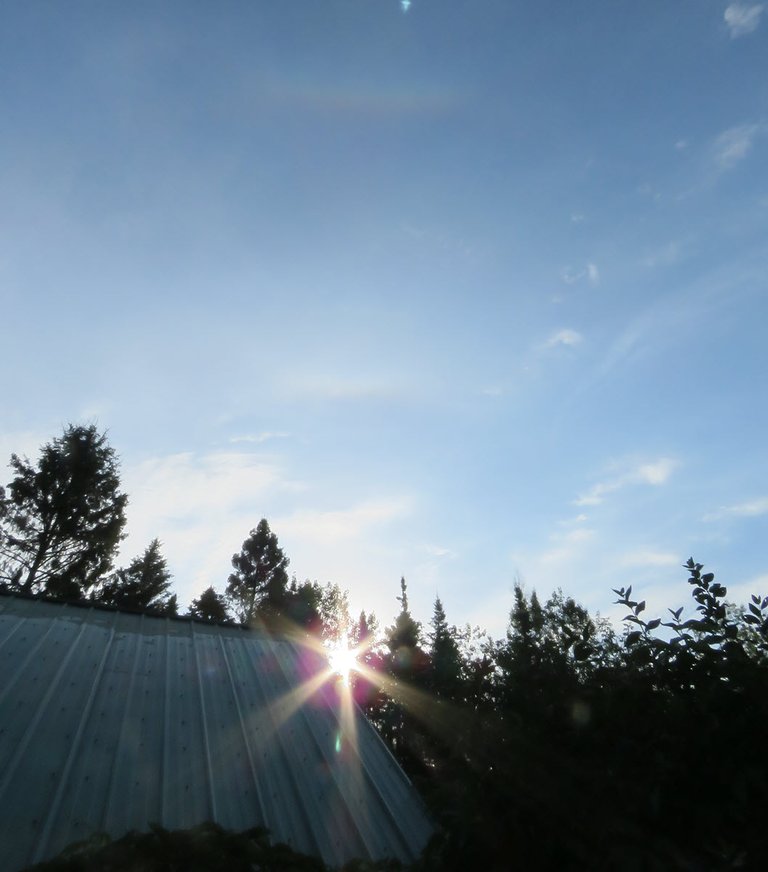 There was a weird phenomena in the mostly clear sky - a slight rainbow!
Not sure if it was because of the heavy dew we have been having that also created a lot of moisture in the air or something else.
Slight Rainbow Above Wisps of Clouds and Tree Top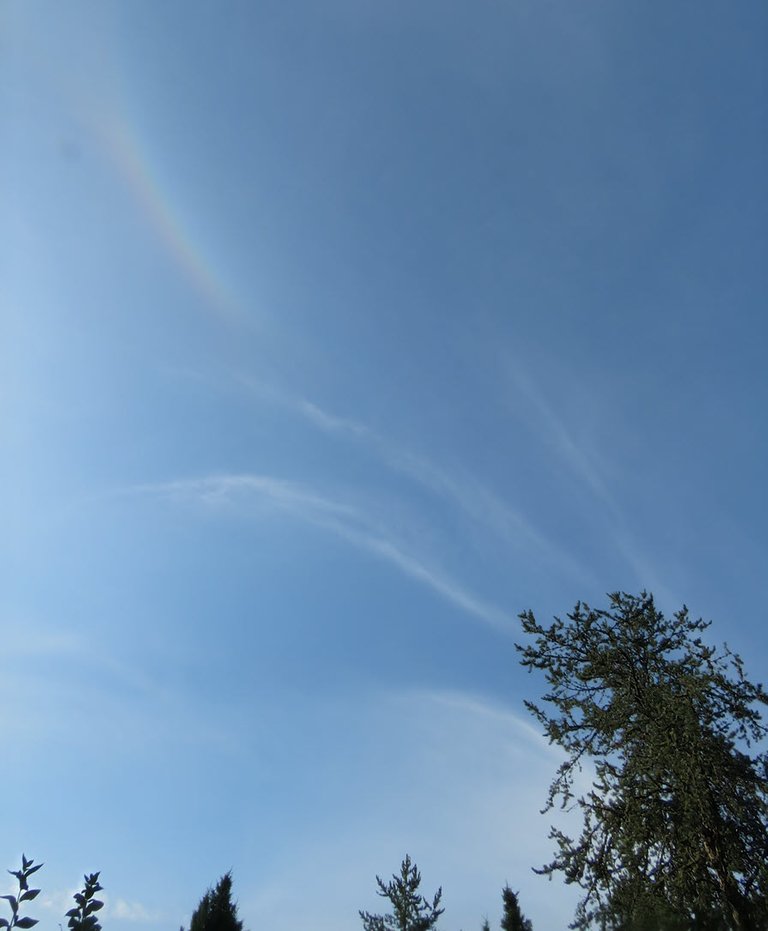 There was also these strange clouds that looked like rays of light above other rounded clouds -
Streaks of Rays Looking Clouds Above the Tree Tops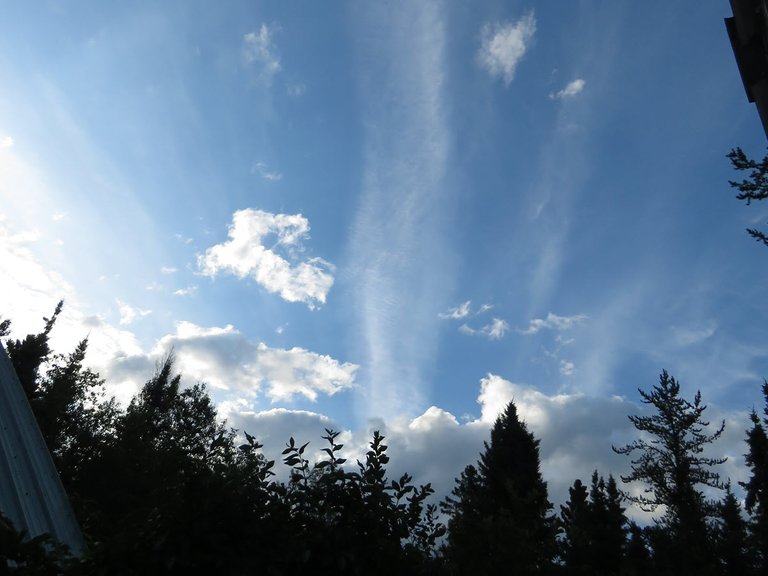 Back on our land there has been quite a succession of growth in what is now wet areas!
There has been trees which are healthy toppling over because the area they are growing in has so much moisture that the ground has soften and has been like that for quite a while. When the wind begins to blow heavy the trees usually sway in the wind but with the swaying they now are up rooting.
The under story has changed. From the moss, ferns and other woodland plants to marsh marigolds, mints, horsetails and this year with more light hitting the forest floor lots of currents are showing up.
Toppled Trees From Water Saturated Soil Loosening Roots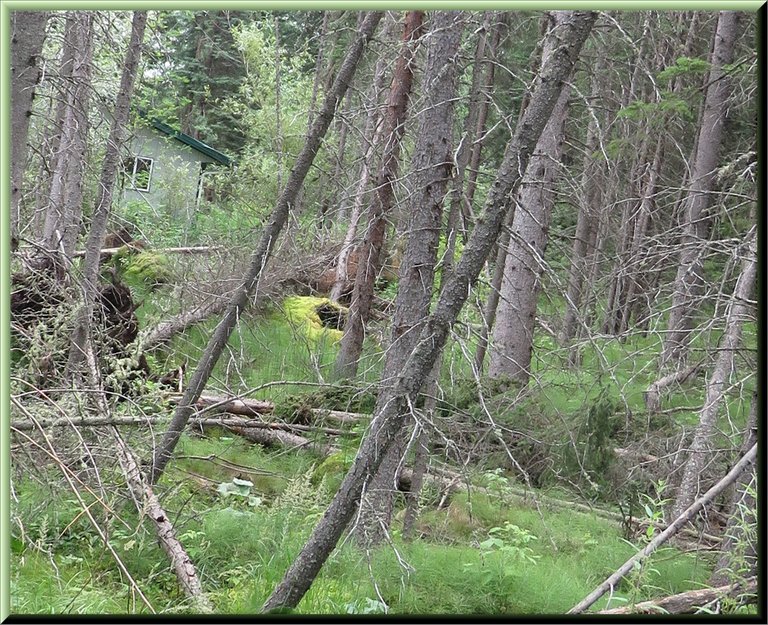 Seeing all that moisture I planted willows and red oiser dogwood along our lane to help soak up the water.
They have really grown and it makes for a beautiful walkway but I never thought that they would be the main trees standing as the other areas beside the lane opened up.
Bruno Sitting on Willow Lane Sunlight Shining Through Openings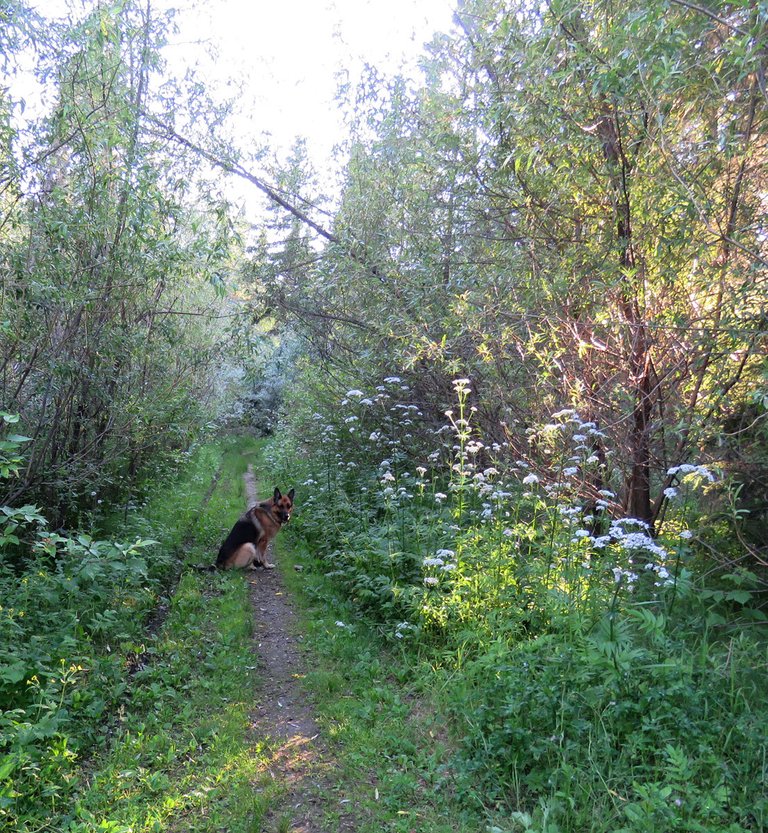 Bruno Sitting by Valerian Blossoms Looking Up Into Willows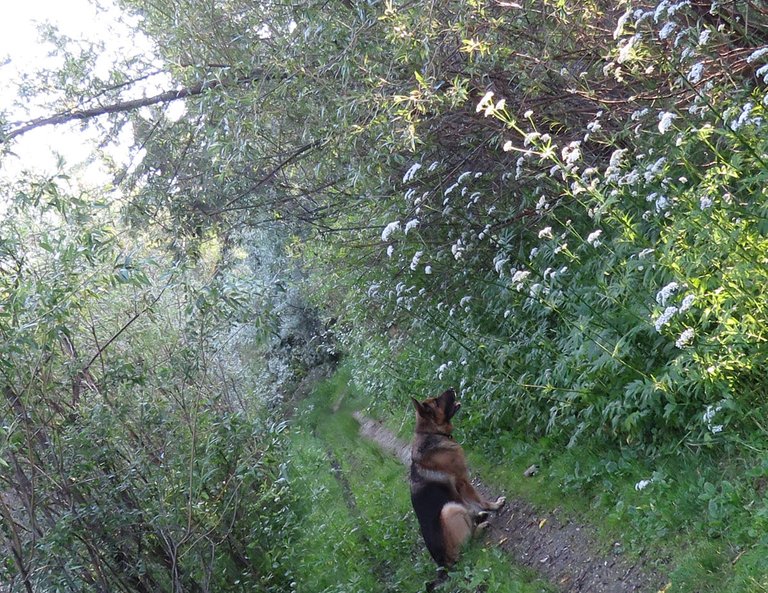 Here is another peaceful scene down by the pond where the water levels are really up too!
Peaceful Scene By the Pond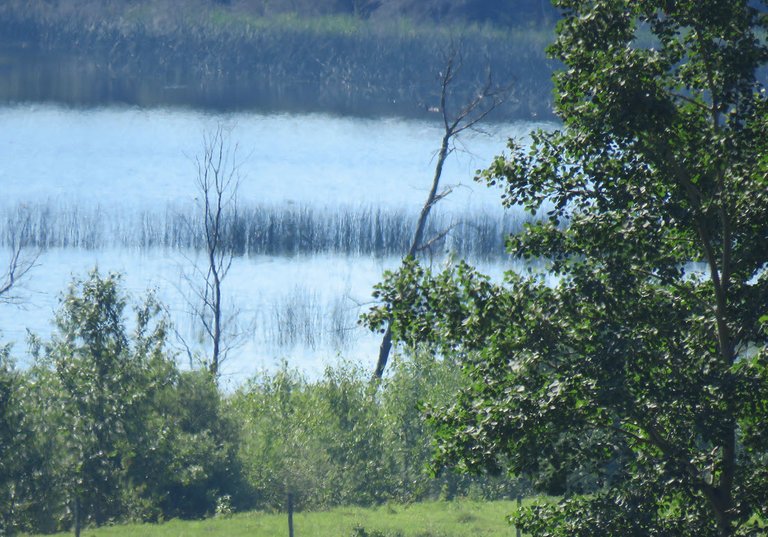 With all the moisture and now some heat the wildflowers are out in full bloom!
Here are a couple that are now coming into their glory!
Close Up Fireweed Blooms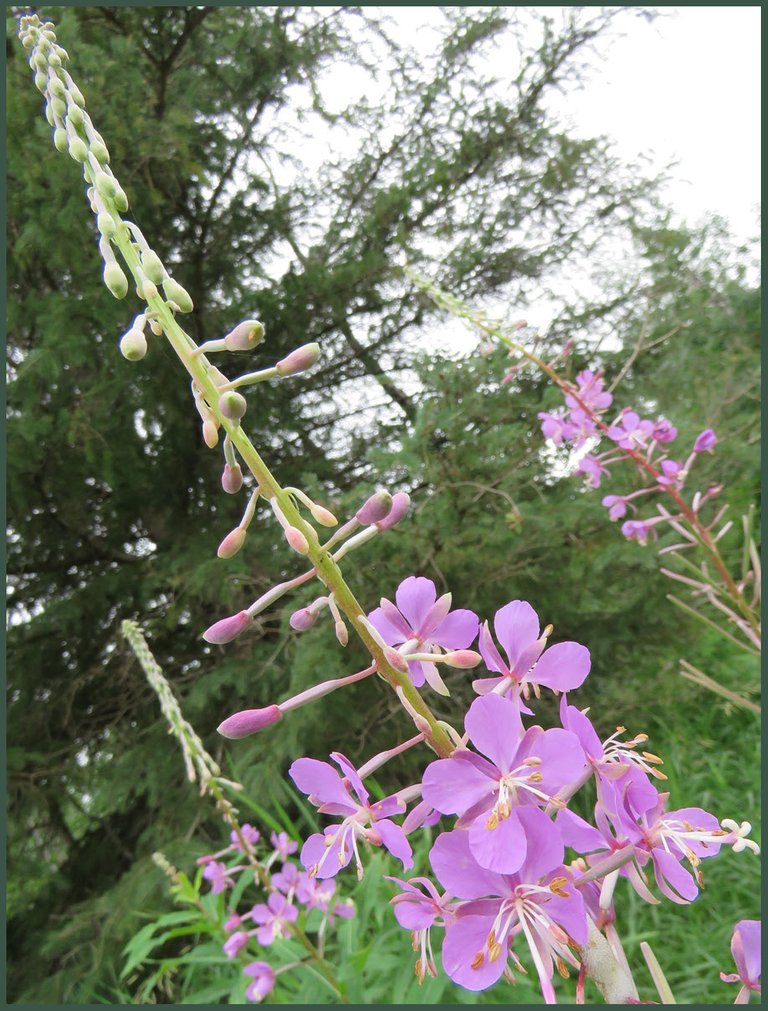 More Fireweed Blossoms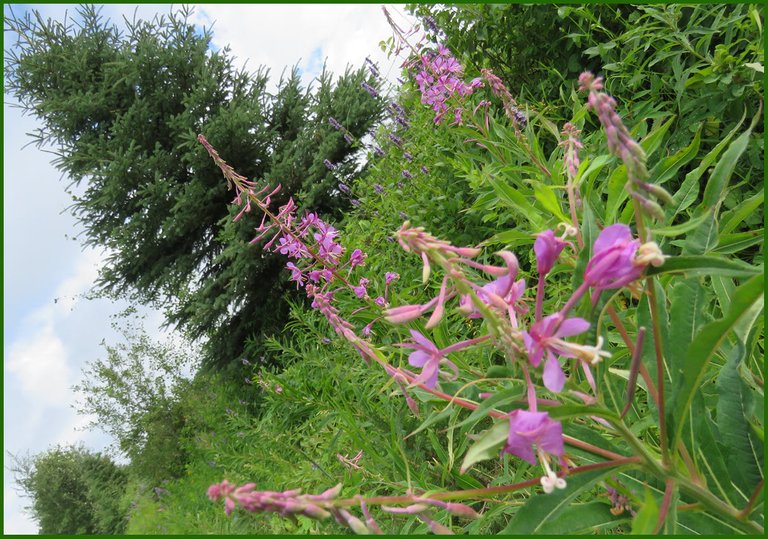 Lovely Color Combination of Fireweed and Hyssop Blossoms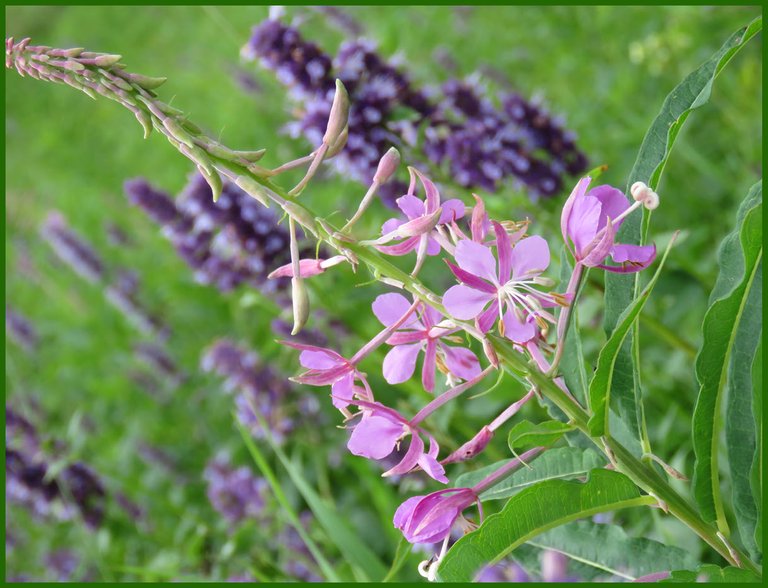 Close Up of Hyssop Bloom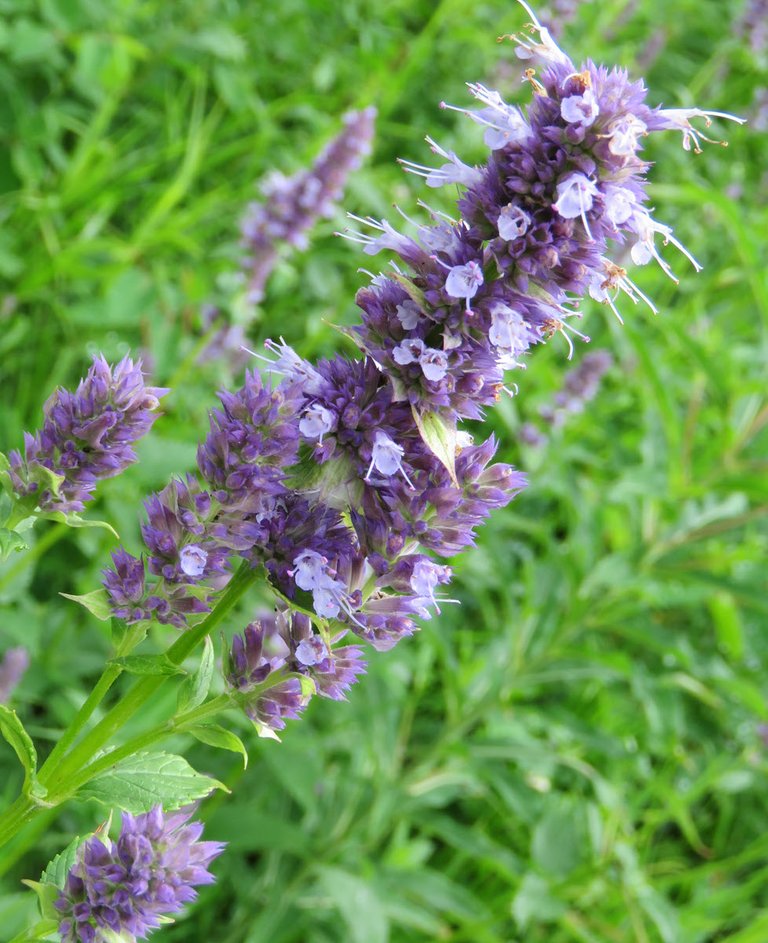 Close Up Fussy Bee on Hyssop blossom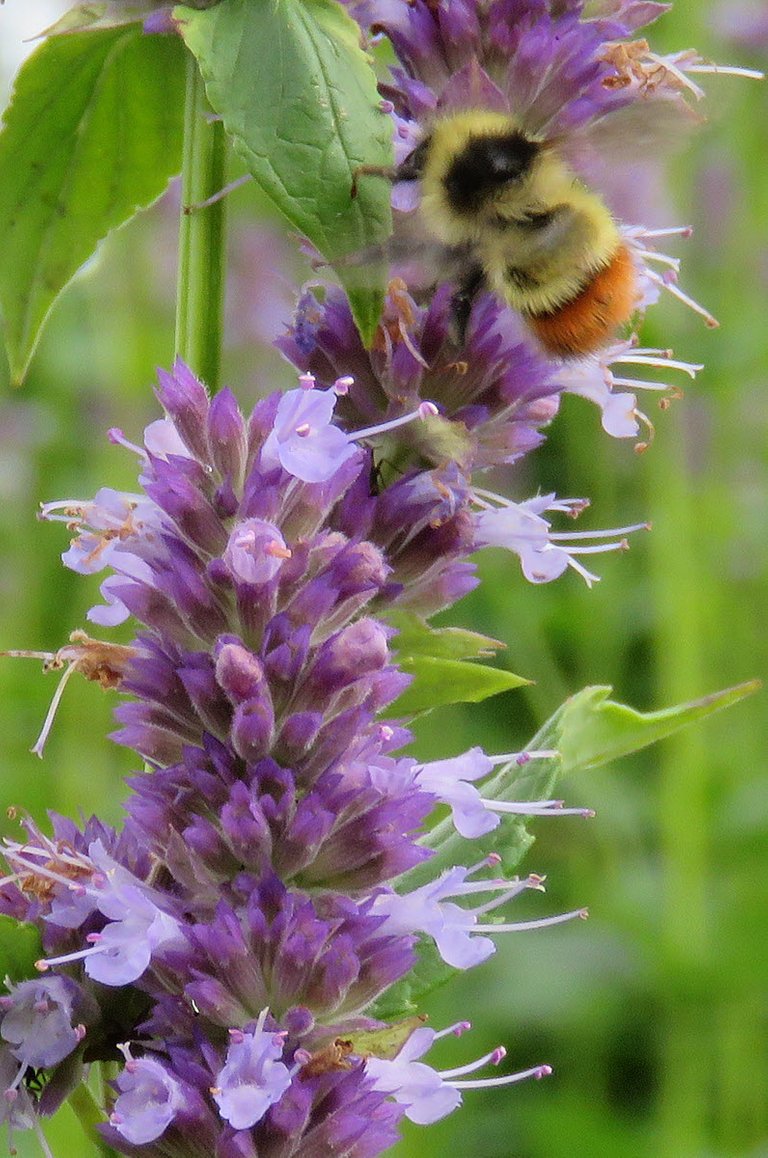 Group of Vetch Blossoms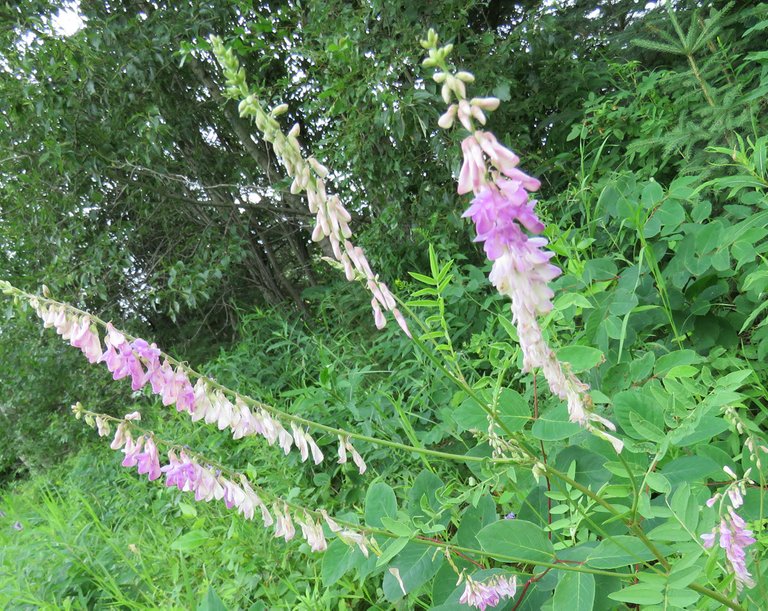 Also with the heat more dragonflies have been hatching , which I am happy for as they eat mosquitoes!
Golden Dragonfly Looking At You From Golden Willow Branch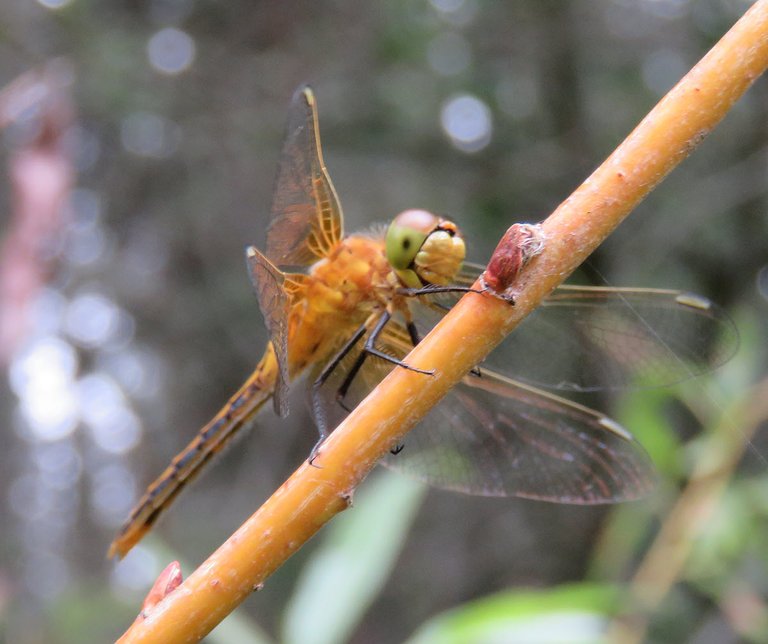 Close up Delicate Brown and Aqua Blue Green Dragonfly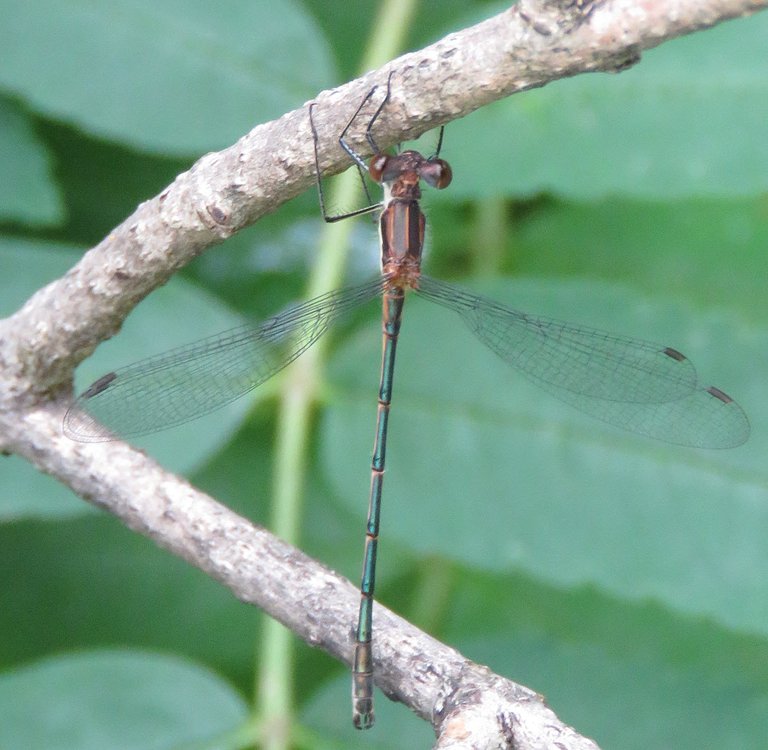 That's it for this Sublime Sunday photo share - I hope you enjoyed them!

This is my Amazing Nature Contest - July 2020 - Special Edition entry. See details here
Big shout out to @ace108 for running the Beautiful Sunday tag every week supporting the accounts. Also to @c0ff33a for the Sublime Sunday tag for your random Sunday posts!
The photos were taken with my Canon PowerShot SX60 HS.
Thanks for stopping by!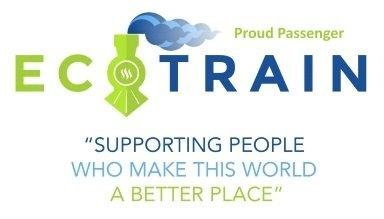 Discover previous ecoTrain magazines at @ecoTrain plus news on the Eco-Village at www.ecovillages.io

Join The Best Natural Health Community on Hive

MINDFUL LIFE is a Natural Medicine project which supports meditators on HIVE Discord II Community**

Creating Abundance on Hive