Writing about nature will never end. This vast form of nature is sometimes white and sometimes black. Again sometimes clouds, sometimes rain or sometimes gray-black shadows. In fact, in the last 15 days, the places where there were crops, the localities of the people always, today those places have become full of water and unsuitable. Because, the floods have started in the area due to heavy rains. This is actually nature. Many such examples exist in the world. Anyway, what I want to share is that the form of nature, always agreeing with the demands of nature, accepting everything. There is no other way.
---
Only a few days ago, the people of the village planted paddy. For the last 7 days, due to the rains, the land has accumulated, ponds, canals have been submerged in water. Many people have lost their lives. Not only the loss of paddy, but also the normal life of the people has been disrupted and various water-borne problems have been created in the communication of rural roads. However, people have started fishing by accepting everything inside. I woke up this morning and went to see the flood near the village, I have said about this in the previous post.
---
I don't know if I actually see different forms of nature, but I live in a village because that's why everything can be seen up close. As I said in an earlier post, maybe 5 days ago, the sun suddenly burst the wood. The day was spent in warm and good temperatures. We know that now it is the rainy season in Bangladesh, there will be very little sunshine in this season. Even then, the sun rose with surprise. It was raining and light windy again all night yesterday. Nature is to see different forms at different times. That's normal.
---
Anyway, today from noon to evening I took some pictures by visiting some places in the village and the surrounding area. I want to share them with you.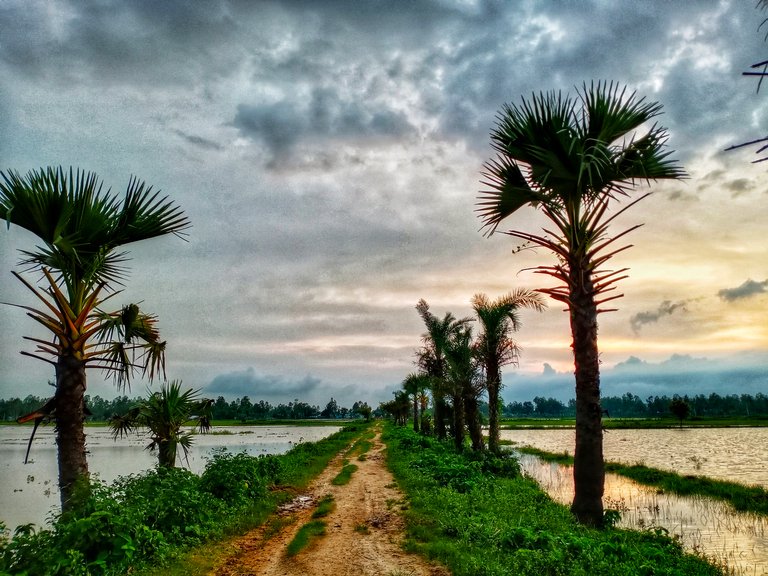 I picked it up in the afternoon while walking in a nearby area. Very rural roads. The name of this area is Baghdad. There is a small forest behind the picture. While walking around, I saw this scene and came forward and took a photo.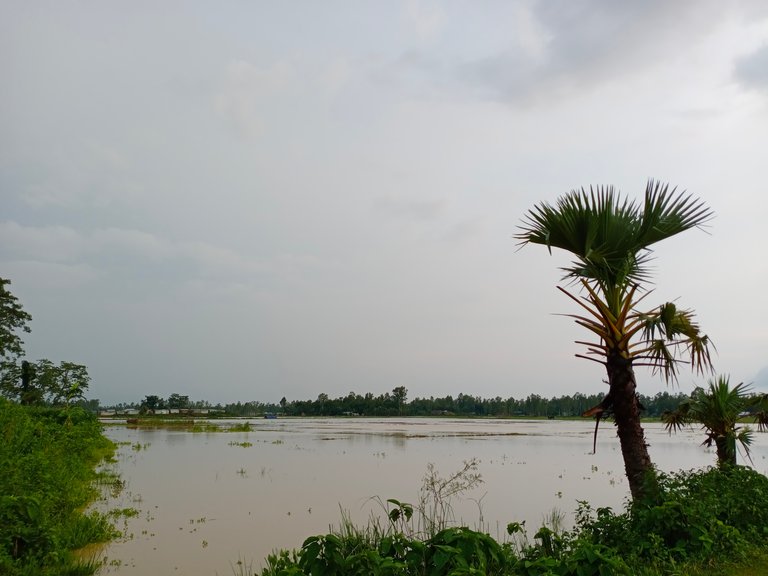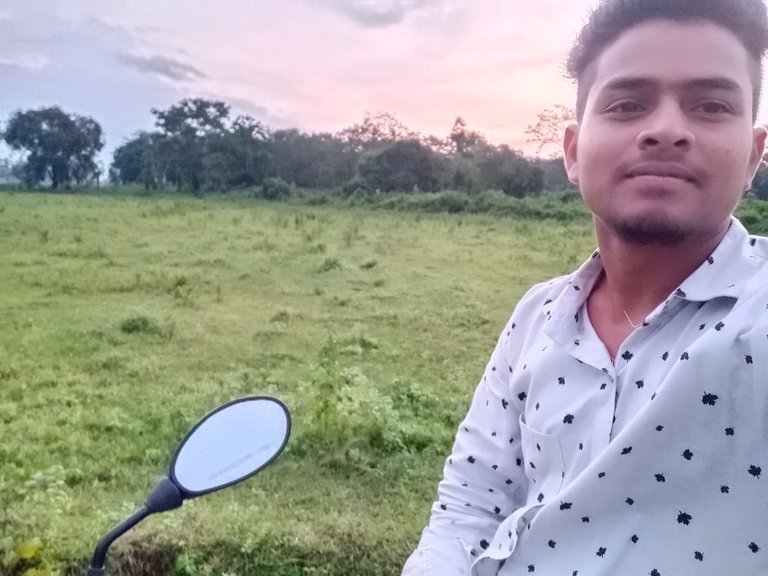 This is in the same place. then,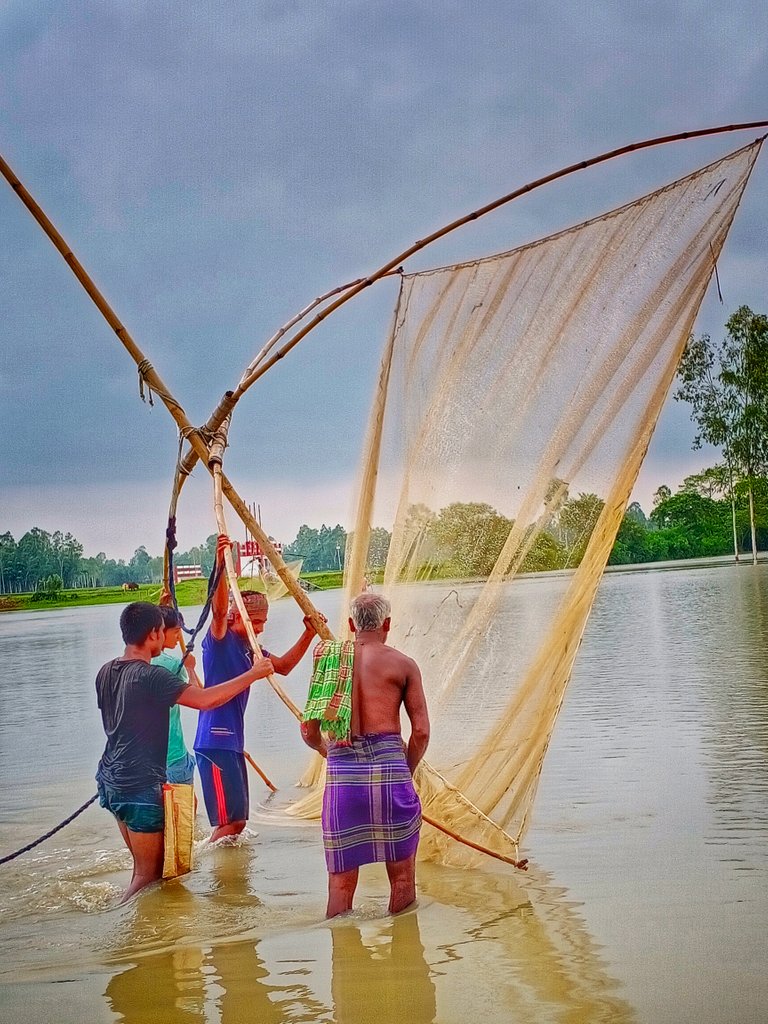 This is the afternoon scene. Friends, cousins ​​and uncles are preparing to go fishing together. Catch small fish with this net. The place where we are all standing is a rural road. The road is under water. Also crop lands have been submerged in these waters.