[ENG_ESP] DIY: Cutlery Holder with Christmas Theme 🍀 🏠 DIY: Porta Cubiertos con Motivo Navideño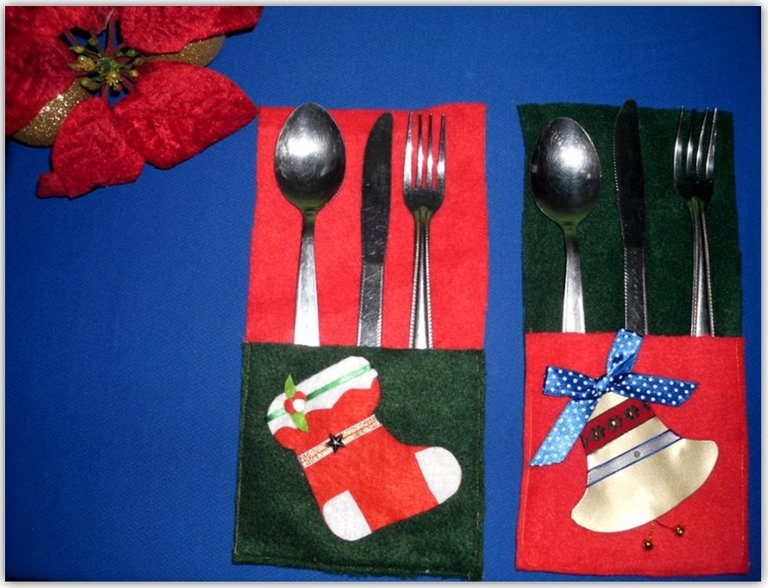 ---
ENGLISH
Good evening #NeedleWorkMonday community happy and blessed Friday I hope you are well together with family and friends, this time I want to share with you a #tutorial to make a cutlery holder in fabric, ideal to decorate our table at Christmas dinner and put the cutlery, you can decorate with what we have at home and the designs that we like, in this case I made 2 and decorated them with boot and bell.
Christmas dinner is a tradition in my country, for this occasion the Christmas dish is prepared: Hallaca, ham bread, chicken salad, chicken or chicken salad, pernil, carato de maíz, panettone and dulce de lechoza (this dish may vary according to the region of the country). The preparation of the hallacas is the most special moment, the family gathers and together they carry out the preparation, specific tasks are assigned such as cleaning the leaves, cutting the seasonings, preparing the stew, stretching the dough, stuffing and tying the hallacas, always stands out in the family the uncle or relative famous for cooking with firewood; This is who is in charge of preparing the fire to boil the hallacas, making the hallacas is teamwork and enjoy the day with bagpipes and aguinaldos but above all sharing with family and close friends the best and most beautiful time of the year: Christmas.
For the celebration of this dinner it is customary to decorate the table with Christmas motifs and fruits for the enjoyment of all family members, it is a moment of great importance in Venezuelan homes.
ESPAÑOL
Buenas noches comunidad #NeedleWorkMonday feliz y bendecido viernes espero se encuentren bien en unión de familiares y amigos, en esta oportunidad quiero compartir con ustedes un #tutorial para elaborar unos porta cubiertos en tela, ideales para adornar nuestra mesa en la cena navideña y poner los cubiertos,son sencillos de hacer y se pueden decorar con lo que dispongamos en casa y los diseños que más nos gusten, en este caso hice 2 y los decoré con bota y campana.
La cena Navideña es una tradición en mi país, para esta ocasión se prepara el plato navideño: Hallaca, pan de jamón, ensalada de pollo o gallina, pernil, carato de maíz, panettone y dulce de lechoza (este plato puede variar de acuerdo a la región del país). La preparación de las hallacas es el momento más especial se reúne la familia y entre todos llevan a cabo la preparación, se asignan tareas especificas como limpiar las hojas, cortar los aliños, preparar el guiso, estirar la masa, rellenar y amarrar las hallacas, siempre sobresale en la familia el tío o familiar famoso por cocinar con leña; este es quien se encarga de preparar el fogón para sancochar las hallacas, hacer las hallacas es trabajar en equipo y disfrutar la jornada con gaitas y aguinaldos pero sobre todo compartiendo con la familia y amigos cercanos la mejor y más bonita época del año: La Navidad.
Para la celebración de esta cena se acostumbra a decorar la mesa con motivos navideños y frutas para el disfrute de todos los miembros de la familia, es un momento realmente de suma importancia en los hogares Venezolanos.

---
The materials used were:
Polar blanket fabric, leather and felt.
Decorative ribbons.
Scissors.
Rattles.
Star.
Ruler.
Sewing machine.
Silicone.
Los materiales usados fueron:
Tela manta polar, cuerina y fieltro.
Cintas decorativas.
Tijera.
Cascabeles.
Estrella.
Regla.
Máquina de coser.
Silicón.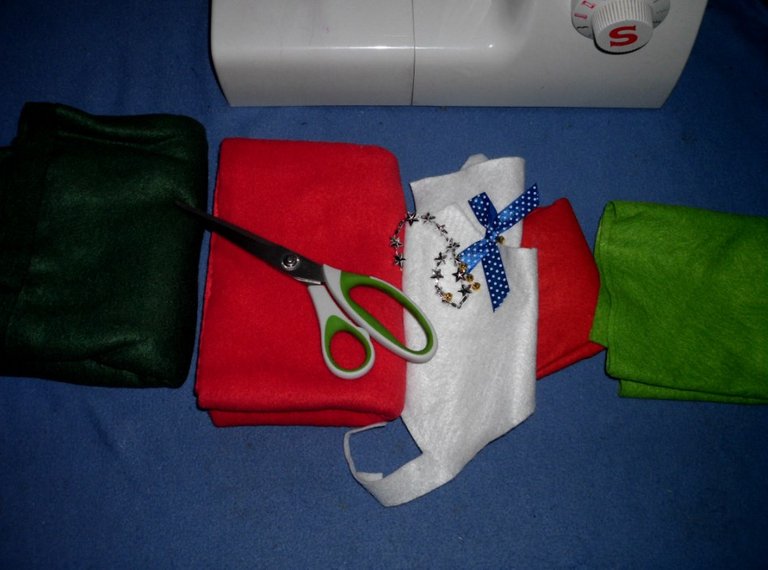 ---
PROCEDURE
I cut 4 rectangles of 25 * 12 cm, then cut 2 of these in half.
PROCEDIMIENTO
Corté 4 rectángulos de 25 * 12 cm, luego corté 2 de estos a la mitad.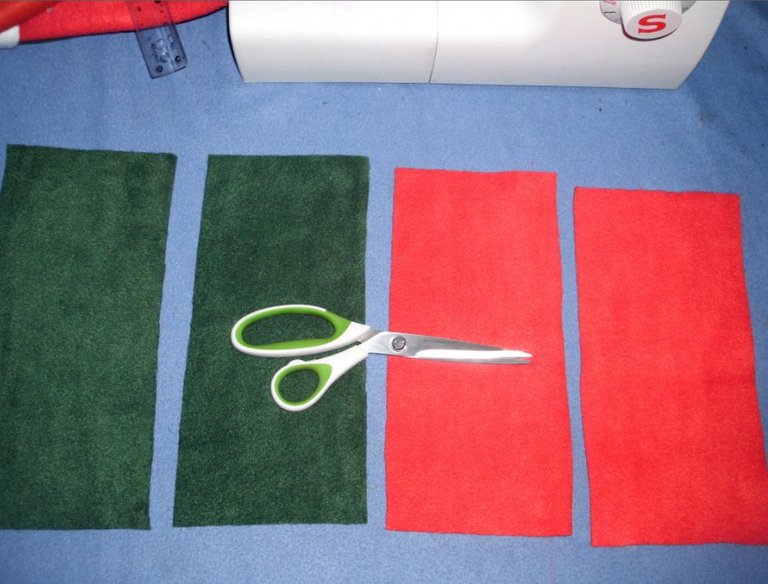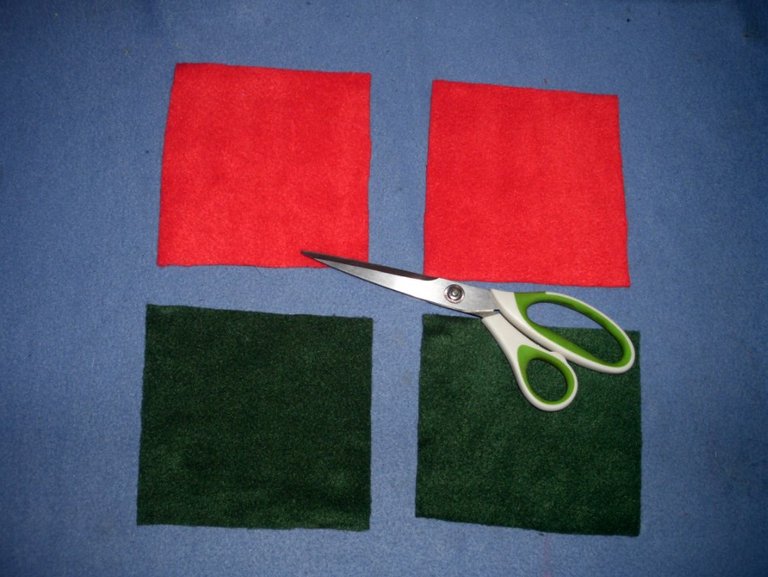 ---
I pinned the small rectangles to the large rectangles and stitched the bottom with straight stitch.
Sujeté con alfileres los rectángulos pequeños a los grandes y pasé costura con puntada recta en la parte de abajo.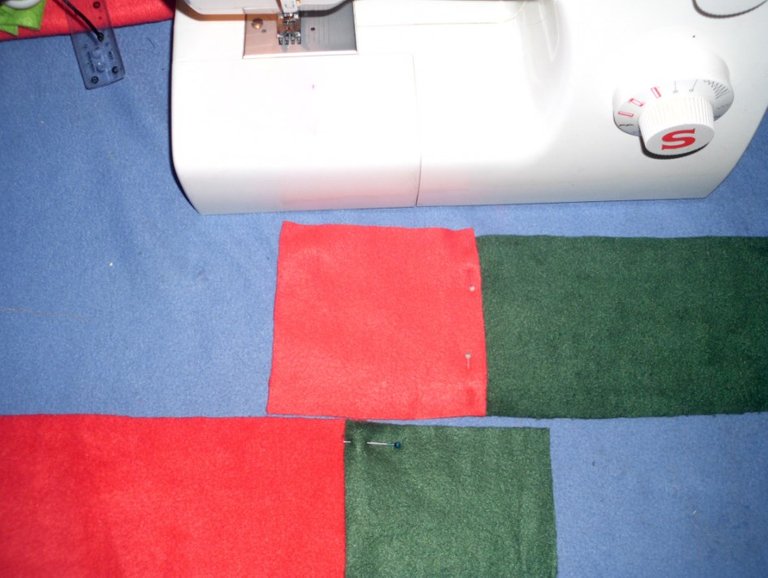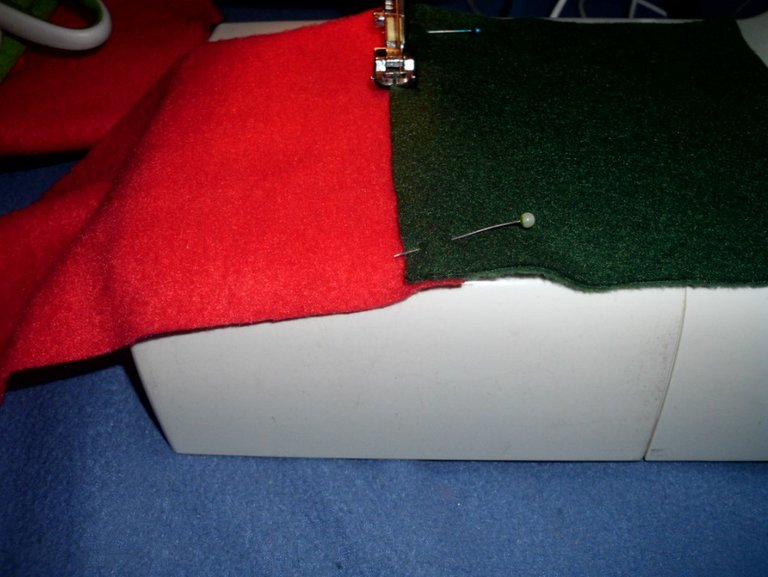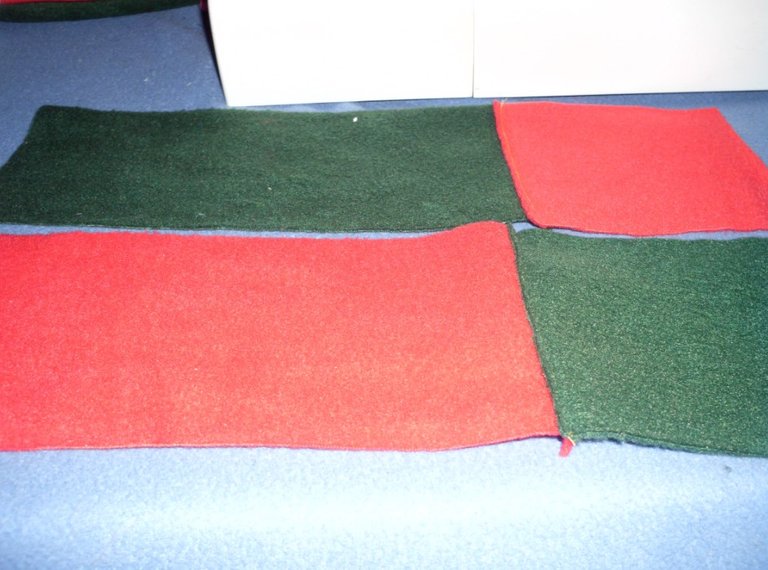 ---
I folded the fabric upwards and sewed a seam allowance to cover the previous one and close the sides of the cutlery pocket.
Doblé la tela hacia arriba y pasé costura de repisado, para tapar la anterior y cerrar los laterales del bolsillo porta cubiertos.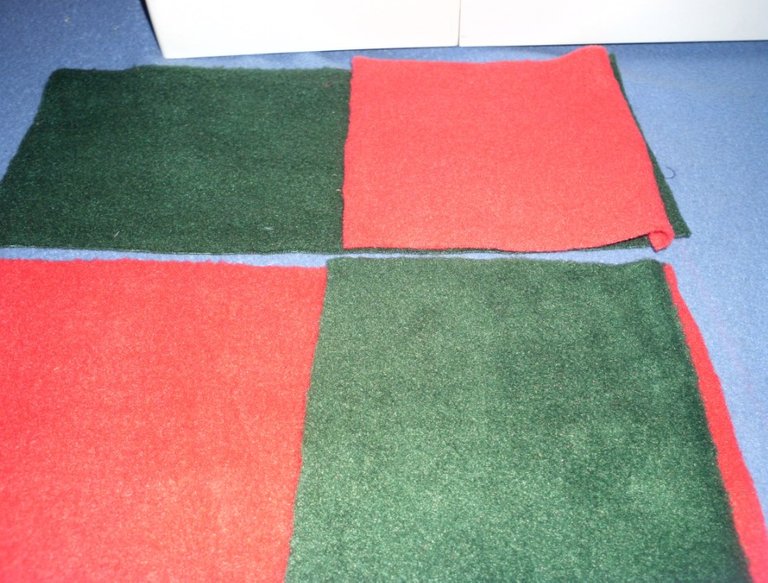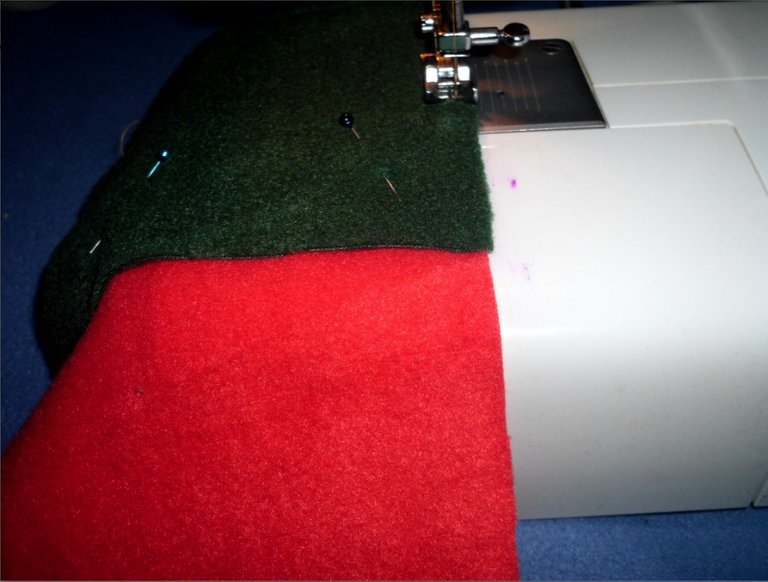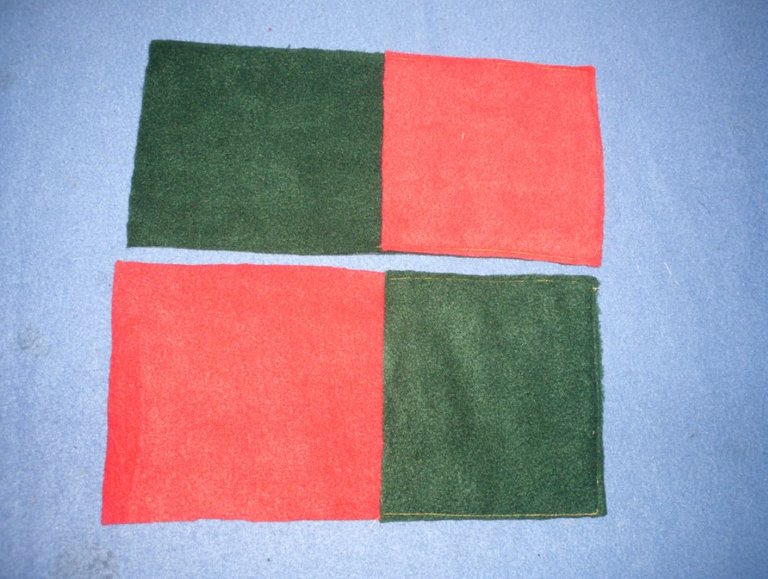 ---
I marked and cut the boot and bell.
Marqué y corté la bota y campana.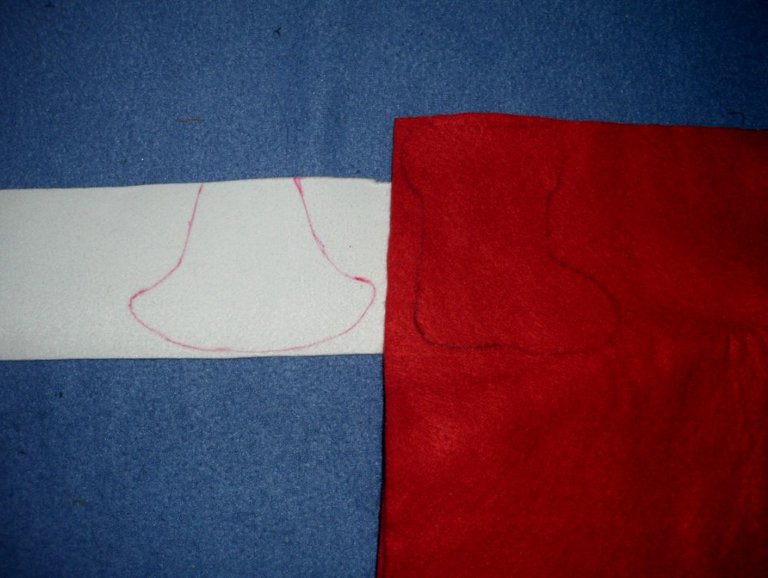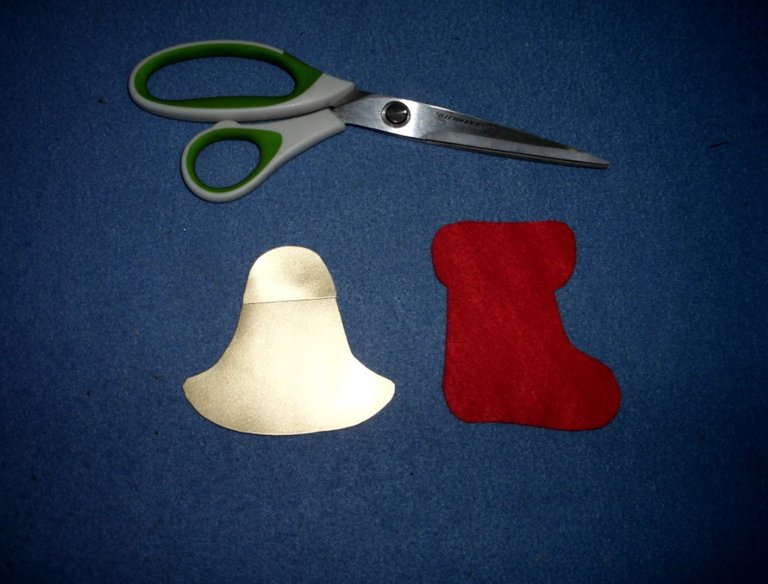 ---
I decorated the bell with a bow, ribbons and added two bells.
Decoré la campana con un lazo, cintas y agregué dos cascabeles.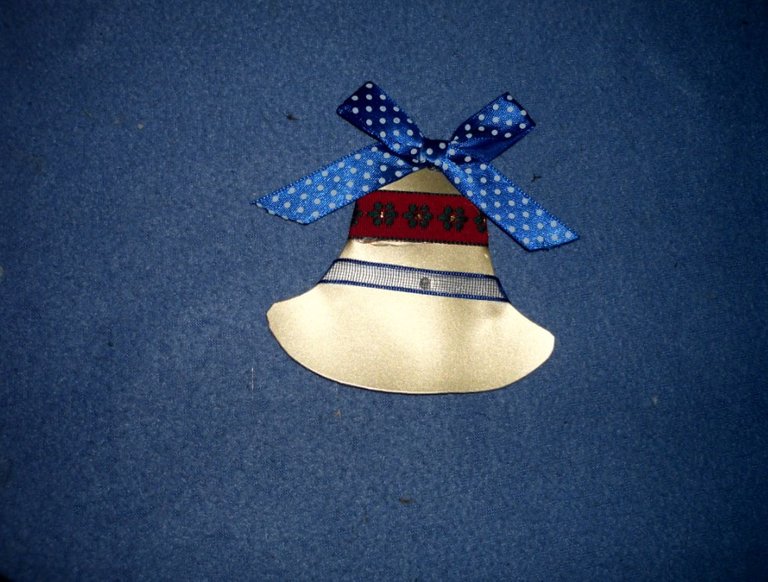 ---
On the boot I glued white felt to simulate snow, added ribbons and a star.
En la bota pegué fieltro blanco para simular la nieve, además añadí cintas y una estrella.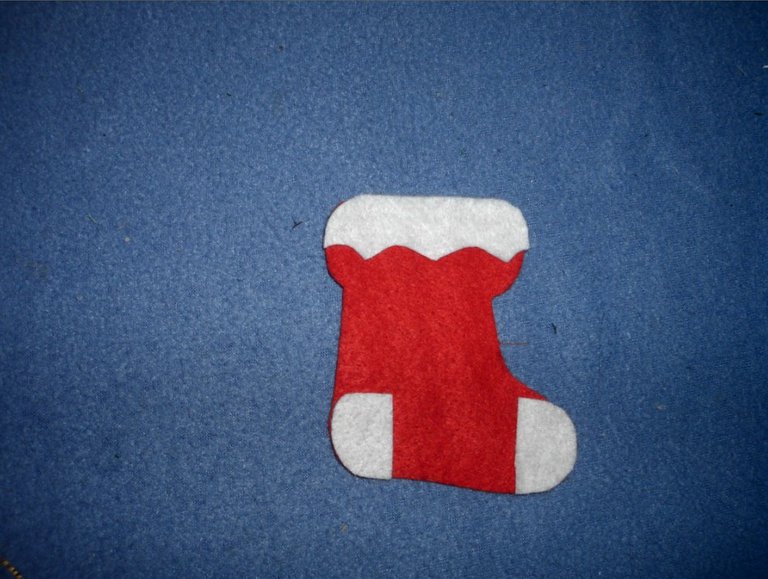 ---
I glued the boot and the bell on the cutlery holders and finished! Beautiful cutlery holders to enjoy the Christmas dinner and decorate the table.
Pegué la bota y la campana en los porta cubiertos y terminado! unos hermosos porta cubiertos para disfrutar la cena navideña y adornar la mesa.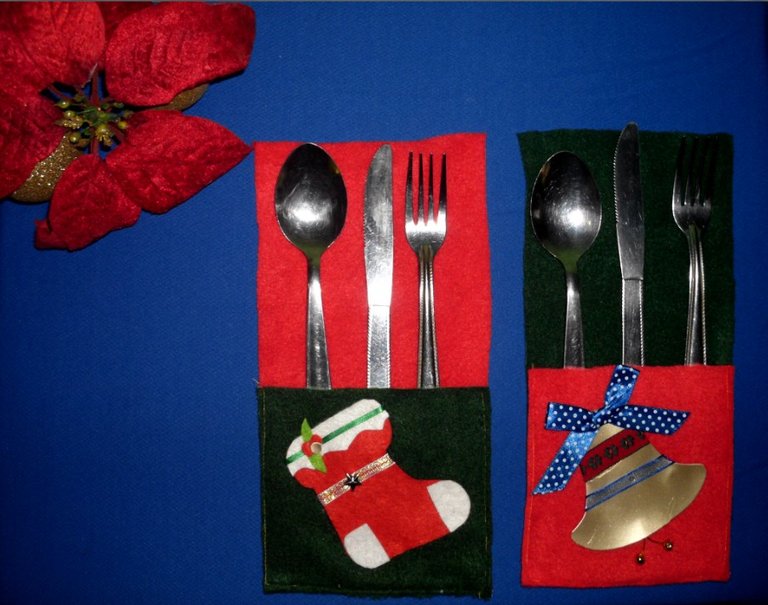 ---
Blessings!
Bendiciones!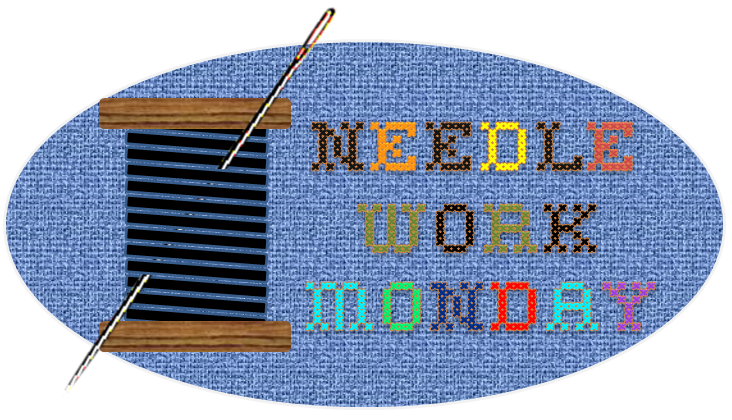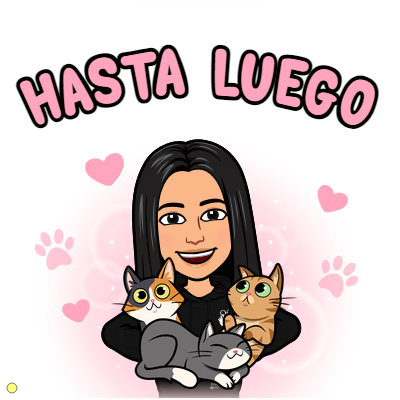 ---
Translated with
https://www.deepl.com/translator
          All images are my own, captured by a Síragon LC-3000 camera.

                                                               
Todas las imágenes son de mi autoría, capturadas por una cámara Síragon LC-3000.
---
---