Beautiful off shoulder A-LINE dress with gathered cape
Hello hiveians
I welcome you to a beautiful Monday morning @needleworkmonday where we show you our creativity.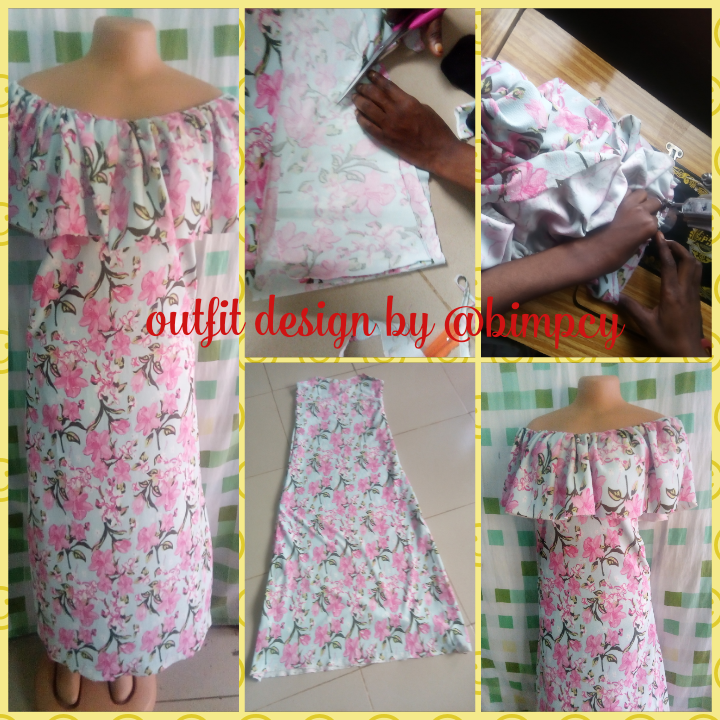 Today, I will be sharing with you the making of an off shoulder A-line gown with gathered cape.
Yesterday, after making a post on the off shoulder peplum blouse I made, I thought of what to post this morning @needleworkmonday but I didn't have any finished project to post so,i quickly went to my sewing machine to make this.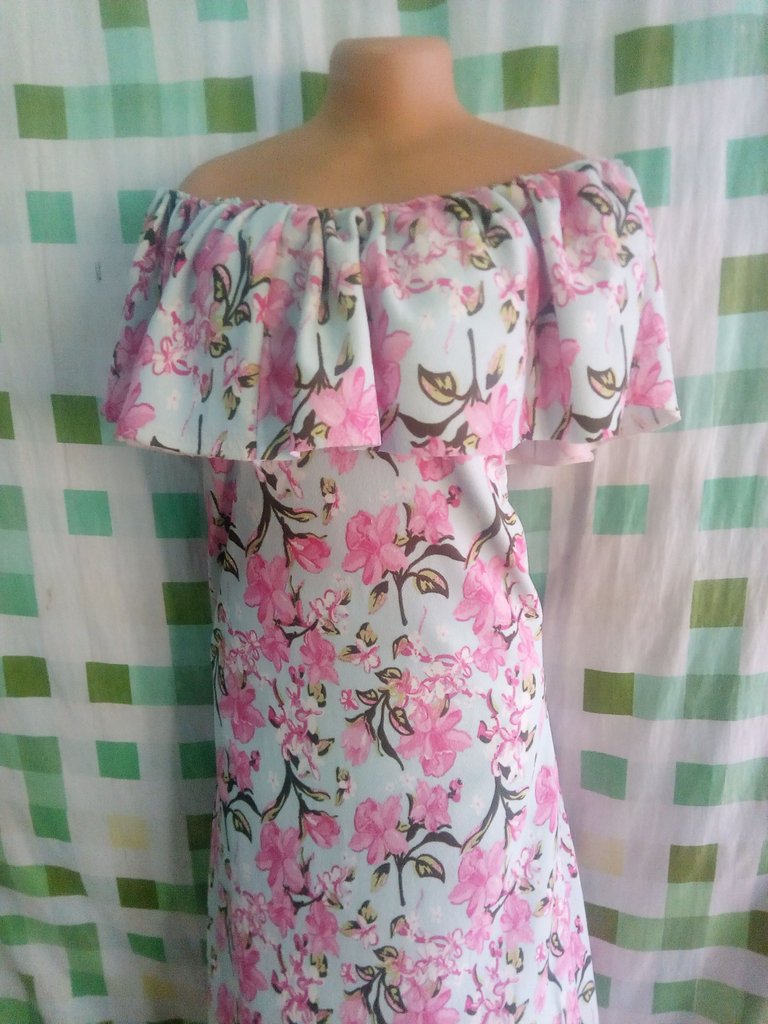 I was supposed to make a dress for a client this week so I used my time to make the dress yesterday to enable me to participate in this week's project.
Let's get started with the making of the gown
First, I cut out an A-line off shoulder dress as shown below.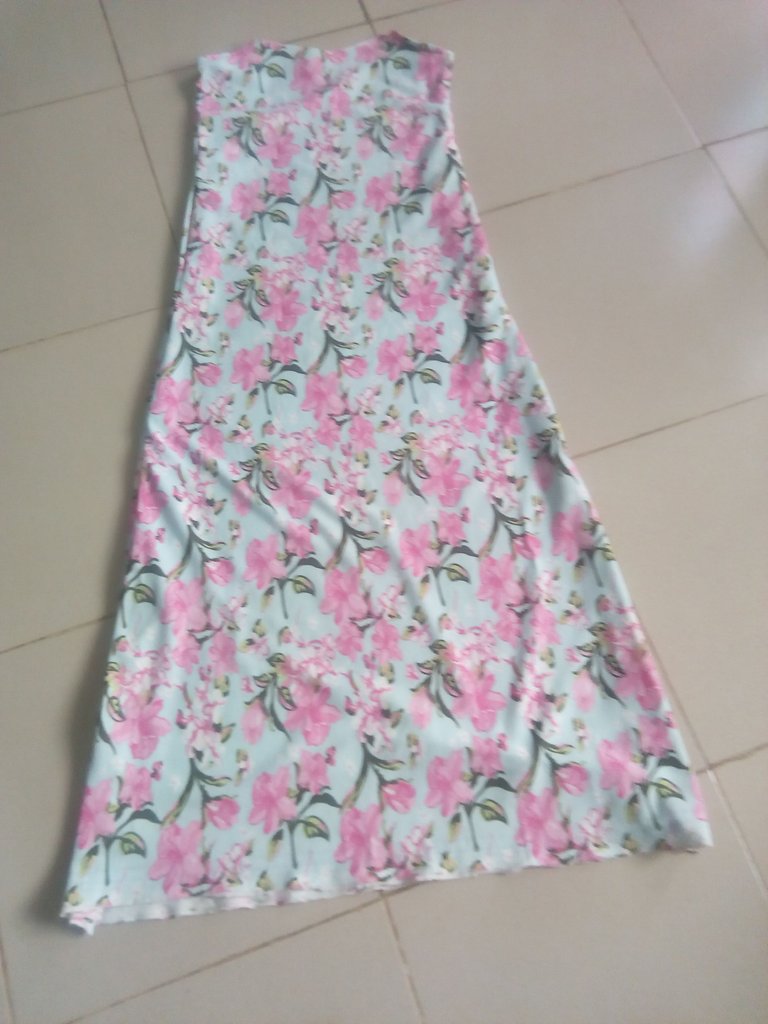 I cut out 3" by 9" straight pieces for the shoulder as a sleeve to pleat the gathers on it.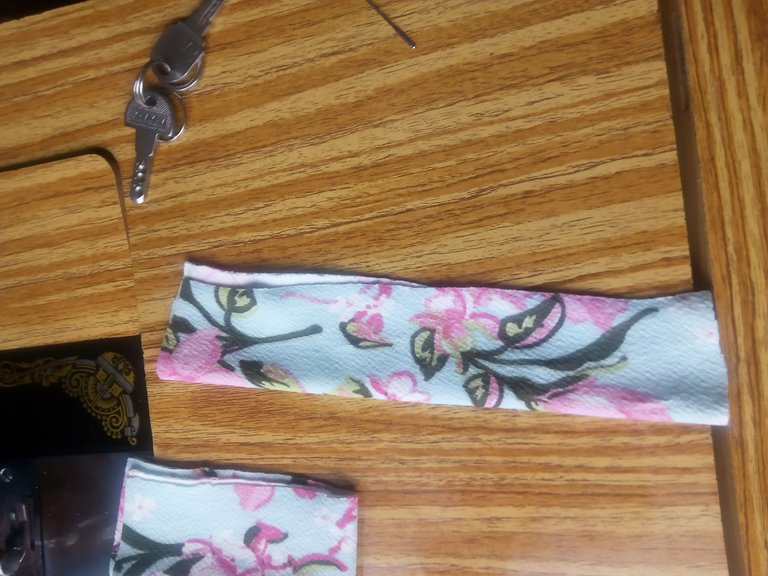 A long piece of fabric of ×2 of the round shoulder was measured for the gathers which was made by a long stitch on the sewing machine then drag to gather to the exact round shoulder measurement.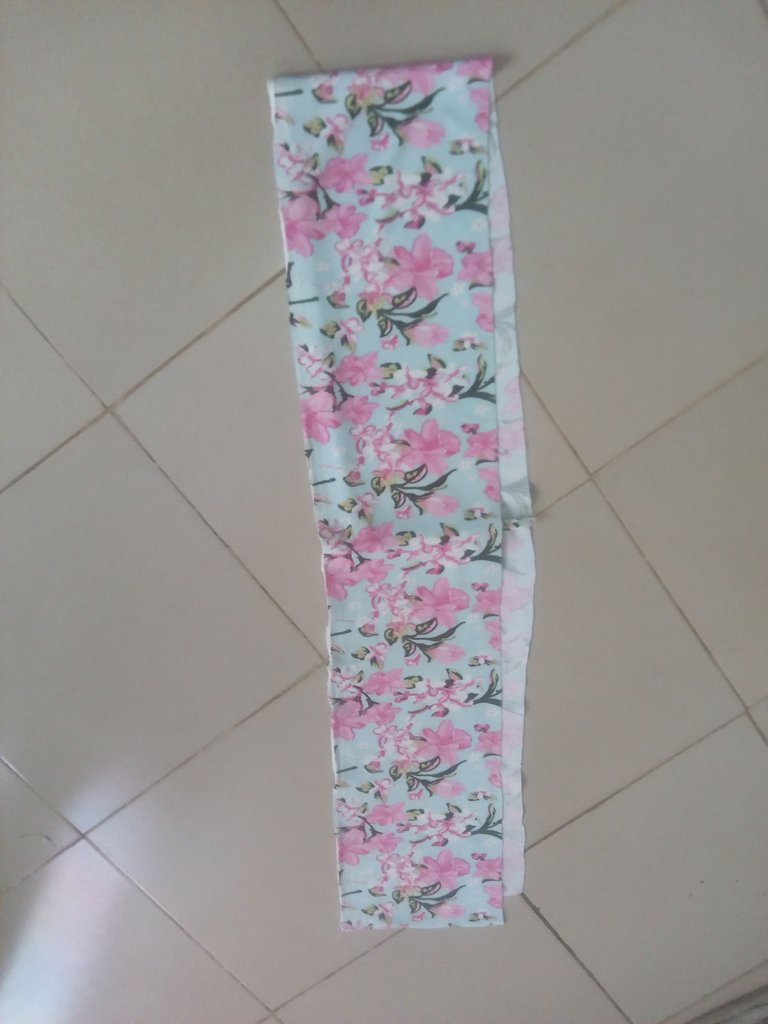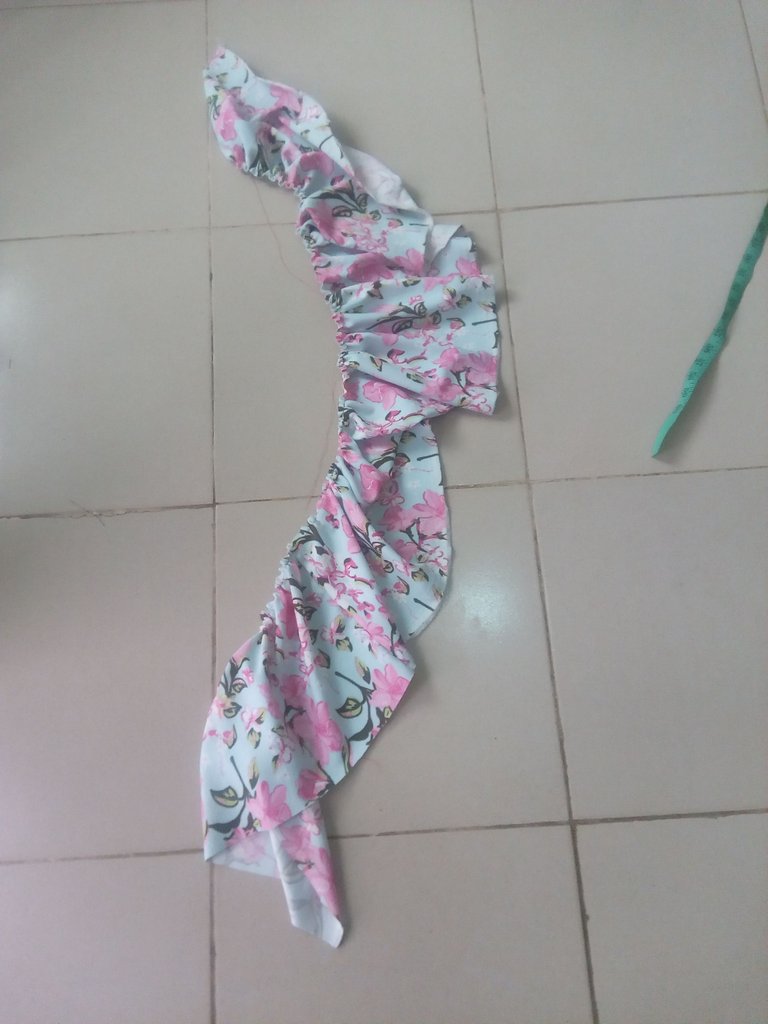 The gathers was pleated on the round shoulder right side facing wrong side then turned inside out.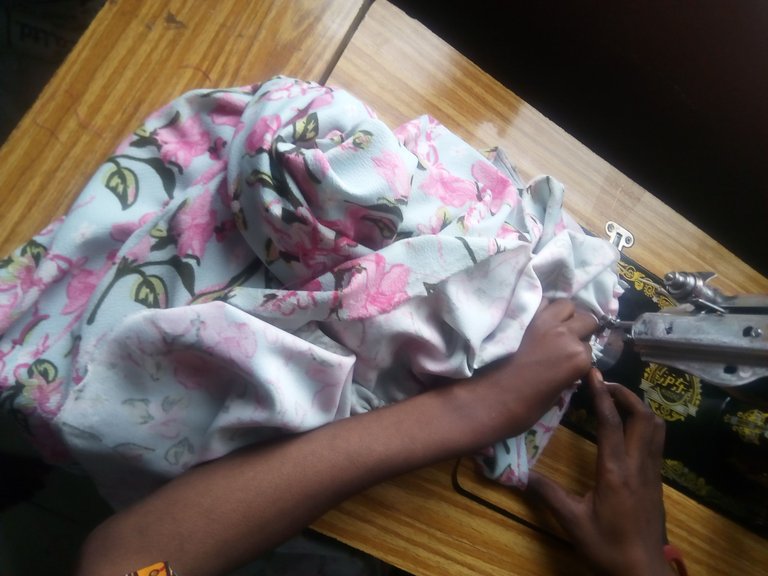 That was all, see how beautiful it looks.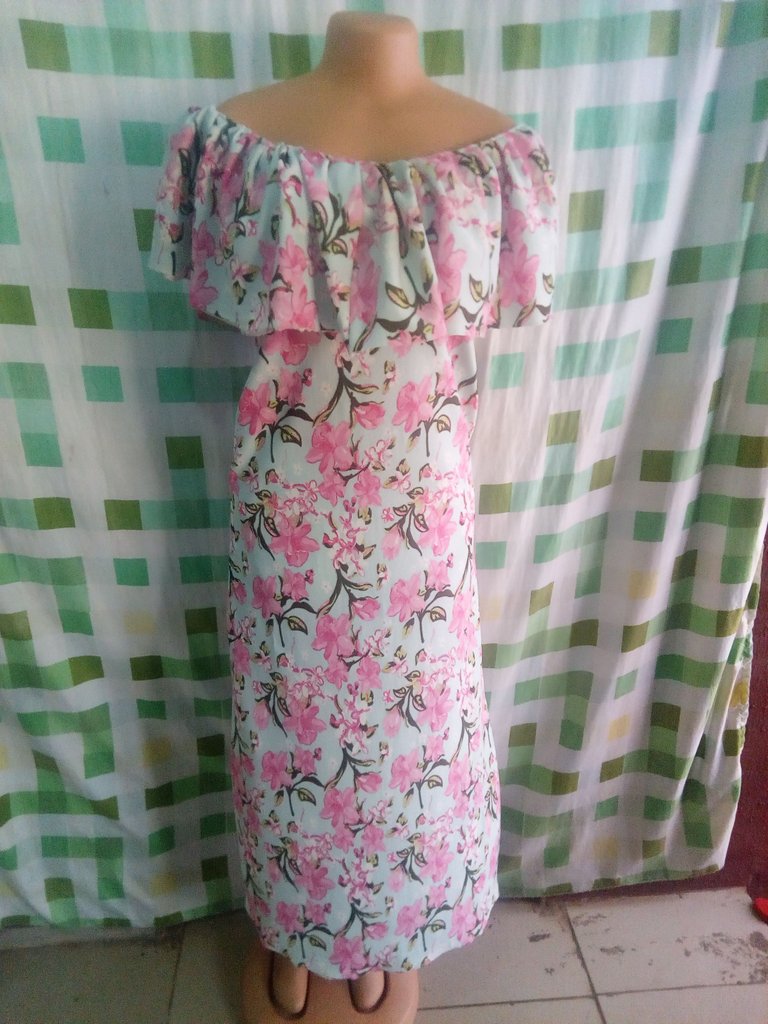 Thanks for your time, support and comment.
# It's your needle girl @bimpcy✂️👗💃
---
---