WIP challenge #3// Making a matching skirt to my jacket from left over fabric
Hello everyone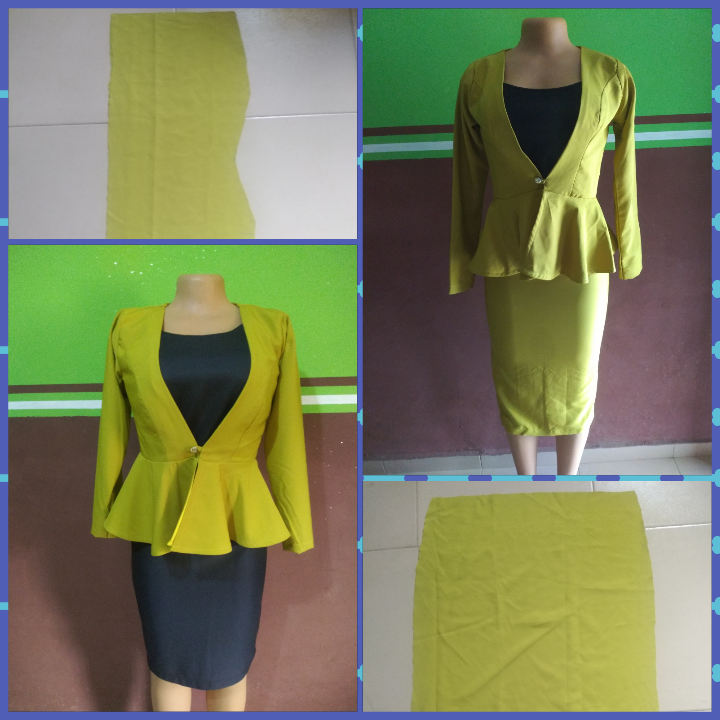 Greetings to all creative hands, needleworker and everyone here this beautiful morning, I hope you all are doing great in your respective environment, for me, I am doing just fine in my skill acquisition, it has been fun since I started my training on men's outfit and believe me, I'm learning really fast.
Sometimes ago, I made a peplum jacket for myself and few friends from church which we wore on a special Sunday service, the we bought fabric that would be enough for each person and the jacket was beautifully and perfectly made. The jacket was worn on a black pencil gown which I also made.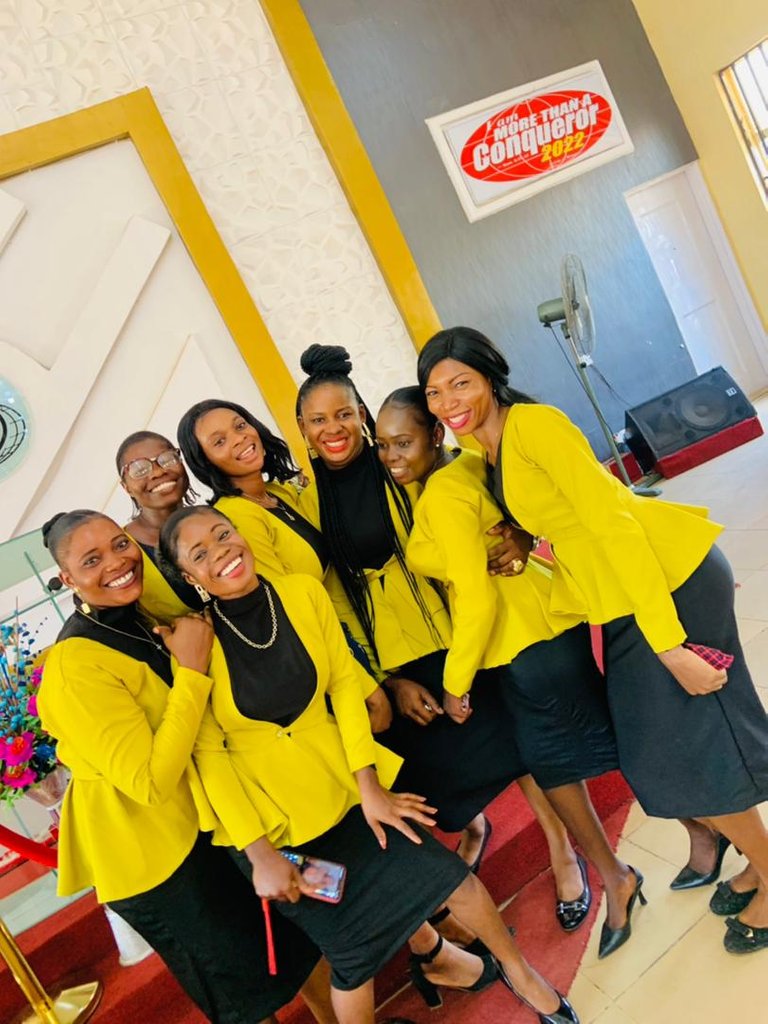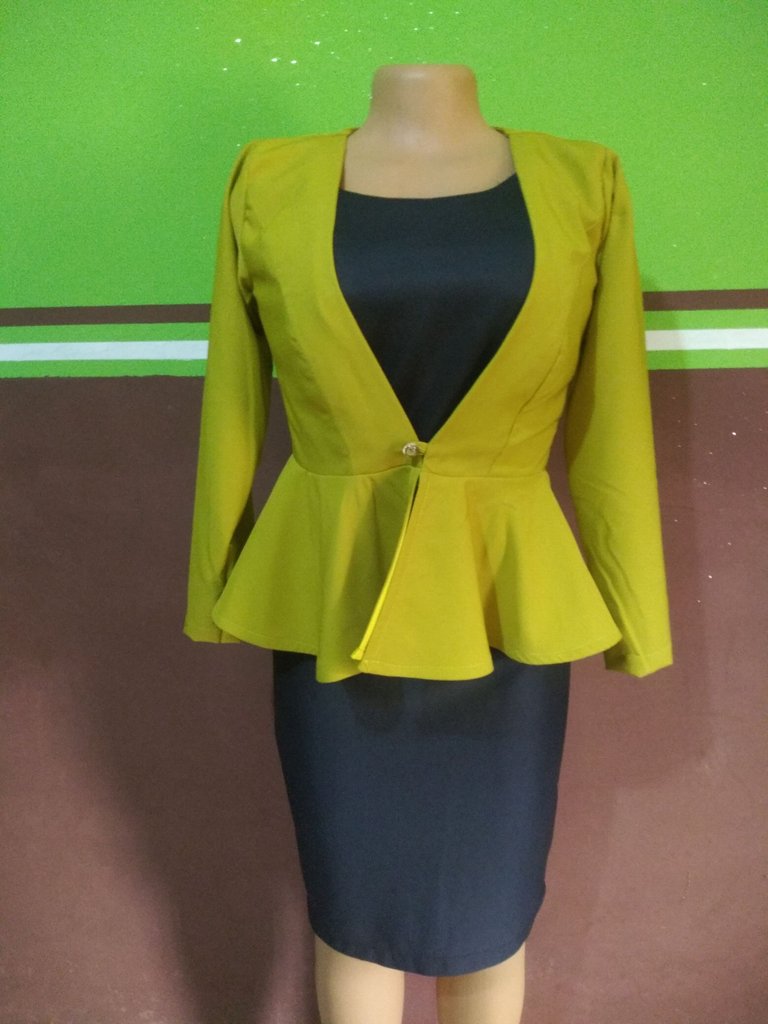 This was so beautiful, after the making of the jacket, I had some left over from the fabric I used to make the jacket laying in my bag for months without knowing what to do with it, then I thought of making a matching skirt with the fabric for my jacket to make a complete outfit on its own.
First I had to make a pattern on a brown paper and placed it on the fabric to cut out same shape to minimise the fabric coz cutting directly from the fabric can waste the fabric which was barely enough, at first I never thought the fabric will make a complete skirt but after drafting my pattern, I found out it was perfect. I cut out the shape and immediately sew it on my sewing machine, this took me less than 1hour to make and I'm so glad with the outcome.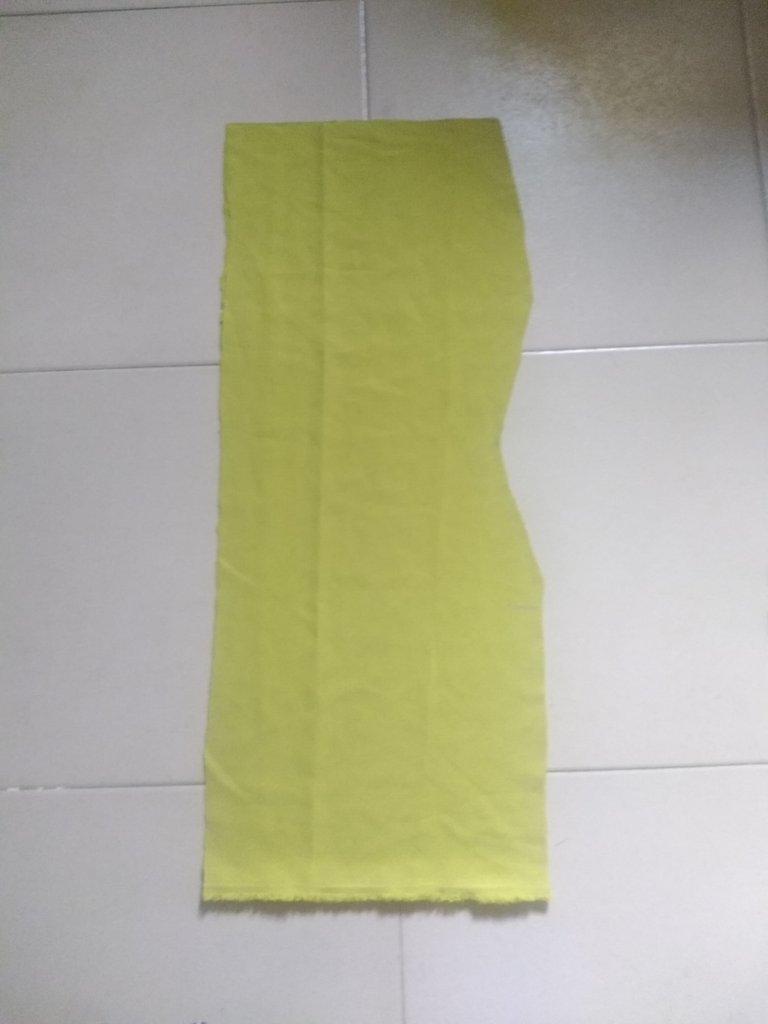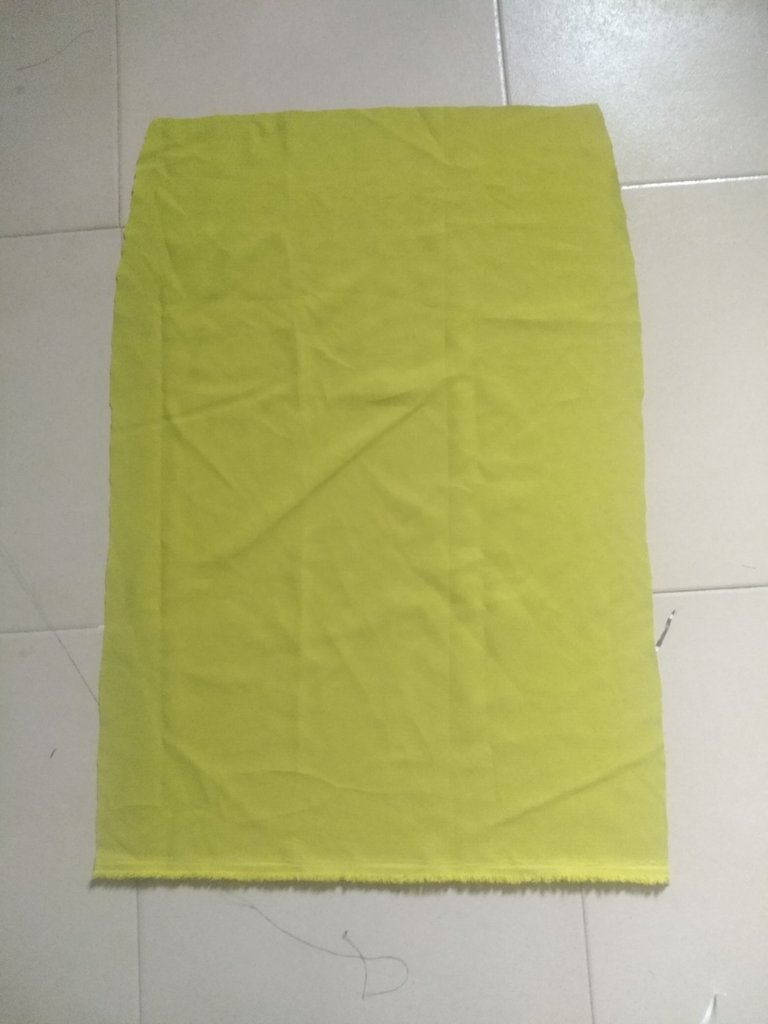 To me, WIP challenge is not all about my abandoned project, it's about lots of my left over and abandoned fabrics I never thought I could make something meaningful from but with the help of this WIP challenge, I was able to make something creative and beautiful from those long time left over fabric, now I have additional outfit in my wardrobe.
I'm so happy for this challenge, thanks so much @crosheille for this challenge.
Thanks for your time and tireless support, have a great day.
---
---