Now that the lockdown is partially over and most of the shops are open, you can easily guess where my first destination was last Friday. It's been two months since most of the so called non-essential shops were forced to close and although I still had supplies to work with, it was just about time to make new stocks.
I wanted to play safe and avoid being forced to go the my favorite shop twice a week and look for quality merchandise. The truth is, people are ignoring social distancing, unfortunately, so it's my responsibility to protect myself and others I'm in contact with regularly. That's why I decided to buy more and avoid the shop for awhile.
What can I say? Friday 15th was the first day they were allowed to open and I was there, emptying the shelves, at 10am. I wasn't that desperate but I knew if they are keeping their word and continuing where the lockdown interrupted them, then everything will be on sale, which means $0.2/item and also that those clothes have spent two months in the shop without anyone touching them.
Imagine me putting 14 jeans and 7 shirts on the counter. These items covered all the table. I told the woman I'm emptying the shop and she said no problem. Obviously as they want to sell everything, now more than ever. Two months without any activity is a lot.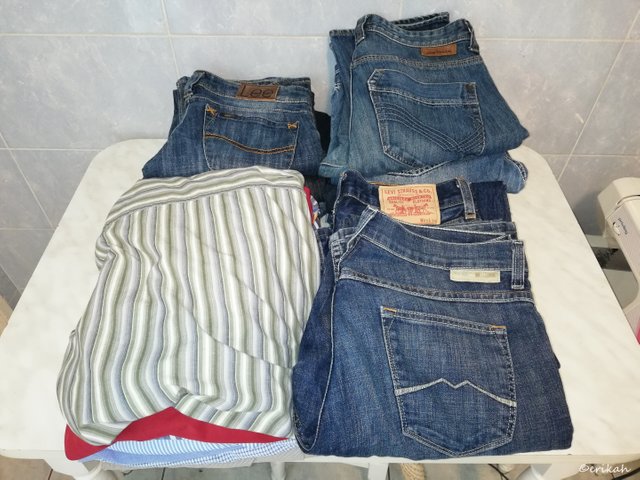 Thinking about it I must admit, I was pretty lucky to get such good quality things.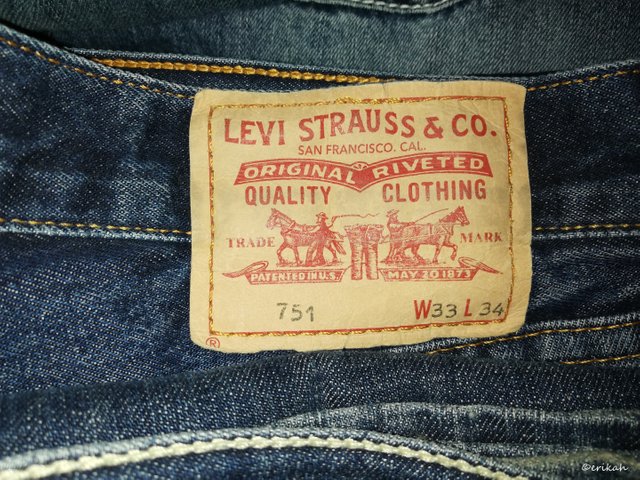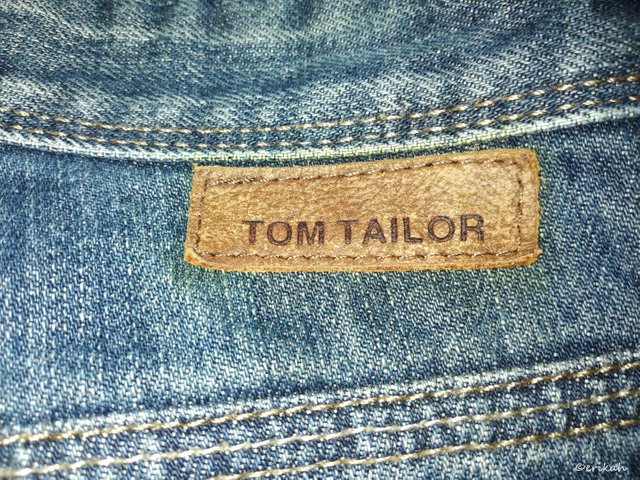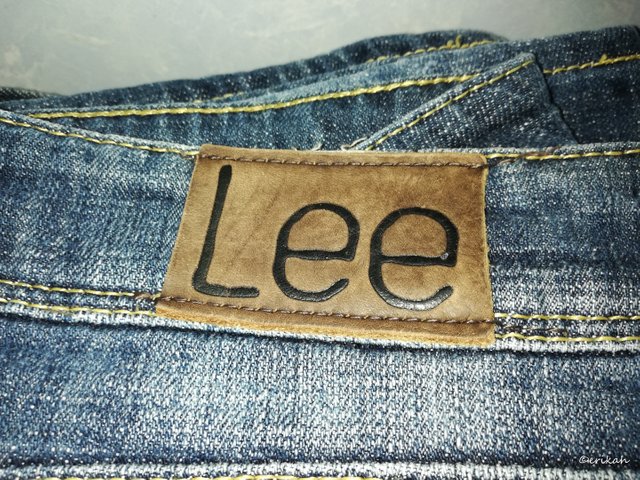 This week on Thursday, on my way to the post office I had to visit the shop again as I knew everything will be on sale again and it's like a magnet, I bet you know how it is. Indeed, everything was on sale again, so I bought a few more items, four jeans and 13 shirts.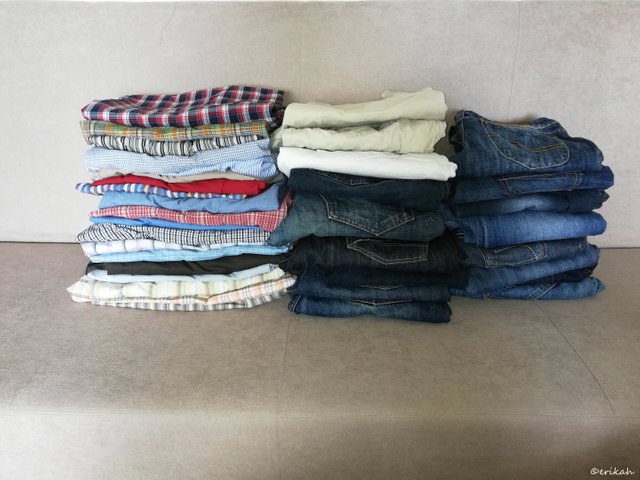 This is what I have now to work with. This should be enough for another month or two. These items are going to be upcycled, transformed into bags and given a new life.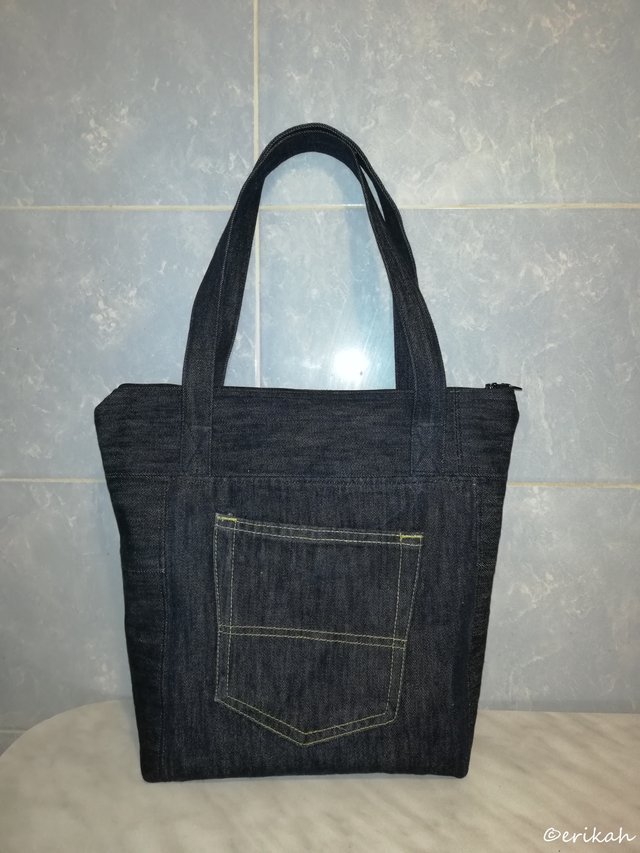 This is another bag I've finished recently.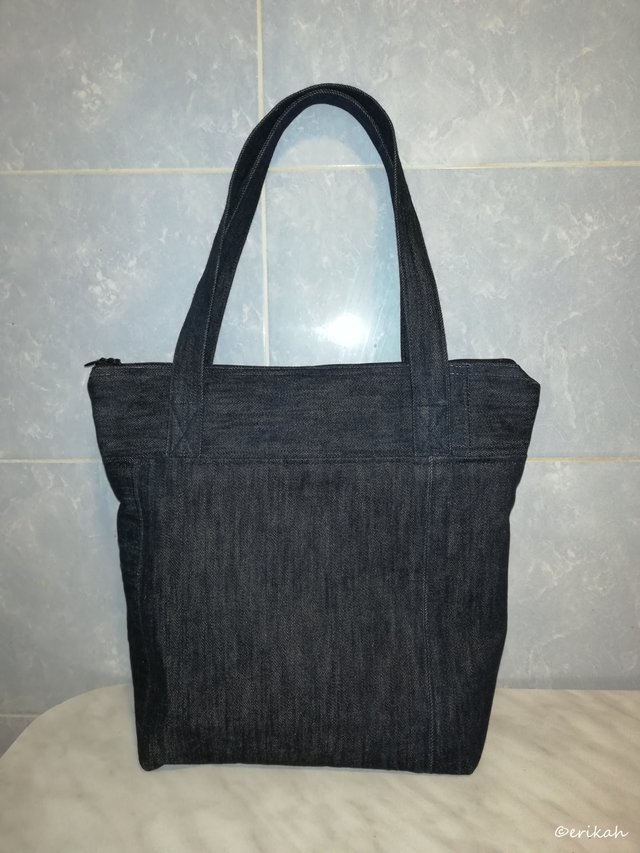 It's pretty simple and similarly made as the others, so I'm not going to show the process this time.
This is my late entry to #MarketFriday hosted by my friend @dswigle. I'm apologizing for not taking photos in the shop but that's quite impossible regardless if it's pandemic or not. This is a small shop and now only a few are allowed in, the rest has to wait outside, so there's no way I could take photos.