Hola, espero la estén pasando bien
Hi, I hope you're all right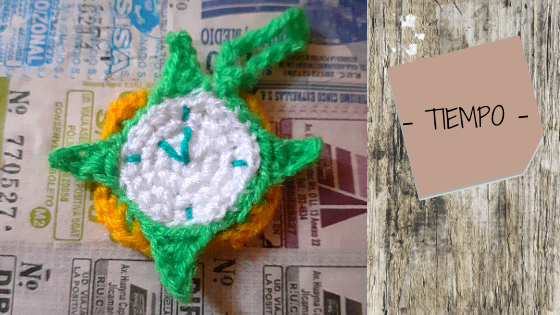 Por años los grupos de poder buscaron y buscan controlar el tiempo. Incluso nosotros ¿quién no soñó con viajar en el tiempo?, aunque sea por curiosidad, jaja. En lo personal me encantan las películas donde viajan en el tiempo, van a otros planetas y demuestran que en el espacio el tiempo es relativo para cada planeta. También donde hay universos paralelos y no pueden encontrarse con su "yo" del presente.
For years power groups have sought and are seeking to control time. Even we who did not dream of time travel, if only out of curiosity, haha. Personally I love movies where they travel in time, go to other planets and show that in space time is relative for each planet. Also where there are parallel universes and they cannot meet their present "self".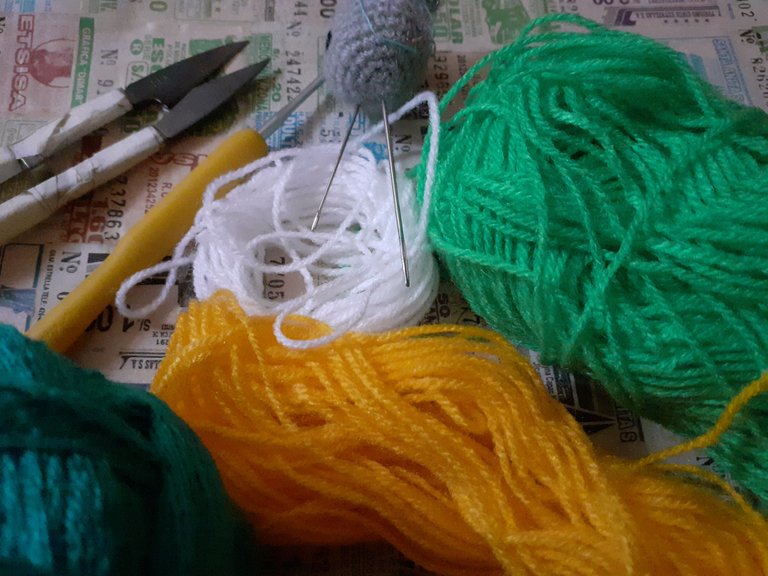 A todo esto, para este 2021 trataré de ganarle al tiempo más seguido. Hace años cuando todo estaba "escrito", es decir, cuando ya tenía el camino trazado, sentía por momentos que sobraba el tiempo. Y escuché a un amigo mencionar "hay que dejar esto para mañana, sino qué hacemos mañana". Fue allí donde entendí que se puede ganar al tiempo si nos organizamos bien. Ahora falta lo más importante, trazar el camino.
To all this, for this 2021 I will try to beat the time more often. Years ago, when everything was "written", that is, when I already had the path laid out, I felt at times that time was running out. And I heard a friend mention "we must leave this for tomorrow, otherwise what will we do tomorrow? It was there that I understood that time can be gained if we organise ourselves well. Now I lack the most important thing, to trace the path.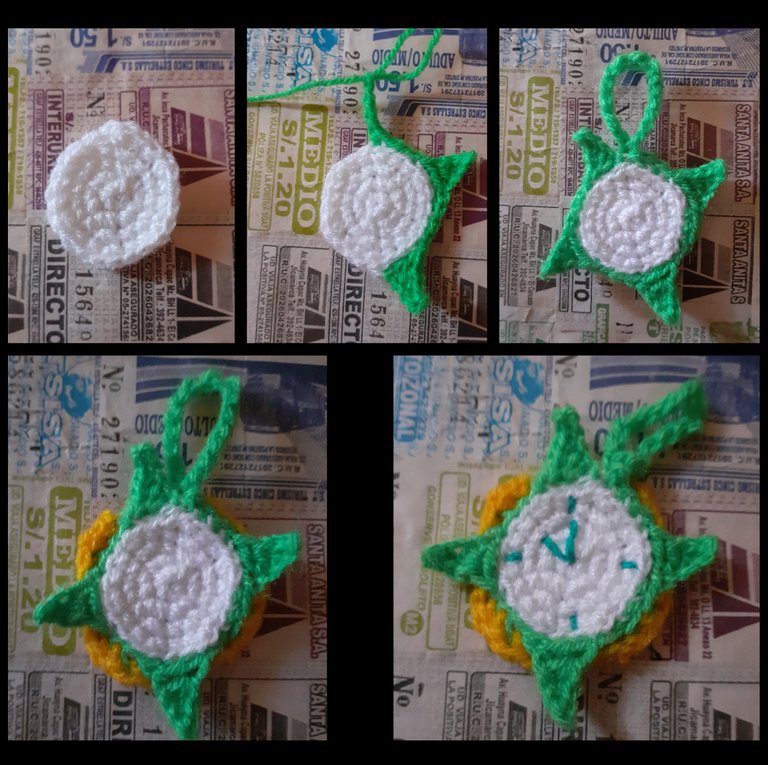 Por eso tejí este reloj, para recordar que sí se puede ganar al tiempo, solo si te lo propones. Este reloj marca las 10:00 horas, porque en las mañanas cuando estaba en el colegio, esa era la hora donde iba al mercado y luego cocinaba. Y por las noches, a esa hora empezaba con las tareas del colegio…de alguna manera me motivaba a empezar lo que estaba planeando hacer.
That's why I knitted this watch, to remind you that you can win over time, only if you put your mind to it. This clock strikes 10:00, because in the mornings when I was at school, that was the time where I went to the market and then cooked. And in the evenings, at that time I would start my schoolwork... somehow it motivated me to start what I was planning to do.
¡Y eso es todo!,
¡…Hasta la próxima!
See you next time!