Trying out different types of yarn to make the same Macrame project. Which one is the best for Macrame?
Hi Hiveians! Yesterday I tested out many different types of yarn to make the same Macrame project. The technique I'm using, was supposed to look like a DNA pattern. You can use it as a keychain, a bracelet, or you can even attach it to a zipper, for example: a backpack, a pencil case, or a jacket so it's easier to open the zipper.
Today I am trying to make them with a normal string, a thinner type of red string, wool, gift wrapping ribbon and a thin type of twine rope.
In the image below, you can tell the DNA pattern. This string was the best for this project. I'll give it the 1st place. :)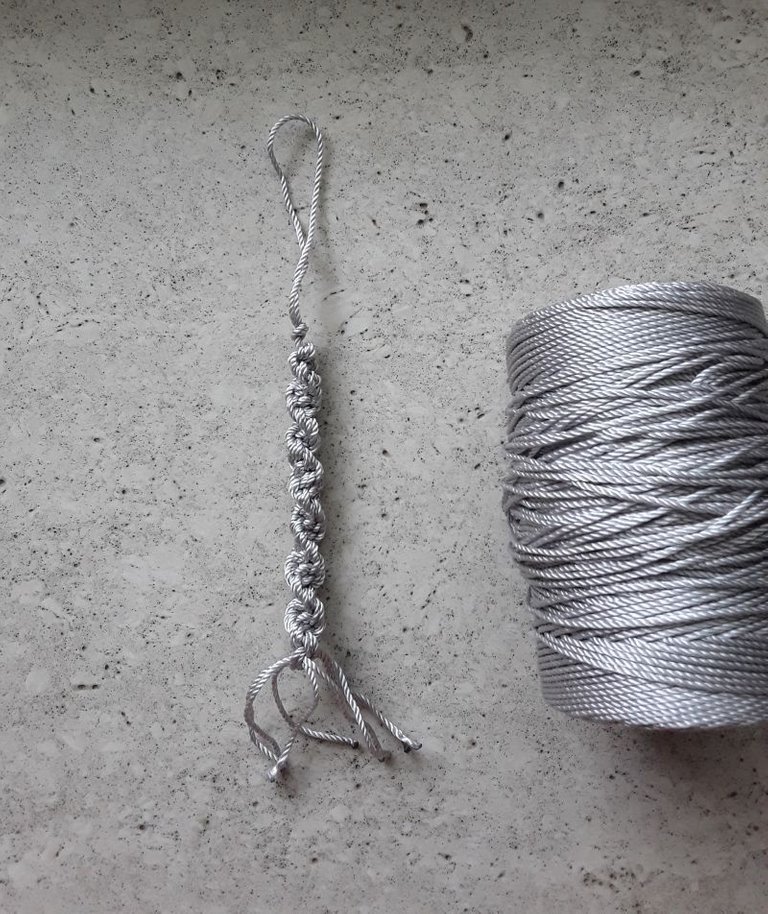 My mama made the one for the 2nd place, for that one, she also used the same yarn in the image above, with a different and thinner type of red string. The DNA pattern isn't very noticeable, but it still turned out nice. To me, it also has a little Christmas vibe in it.. in August haha. What do you think? 😄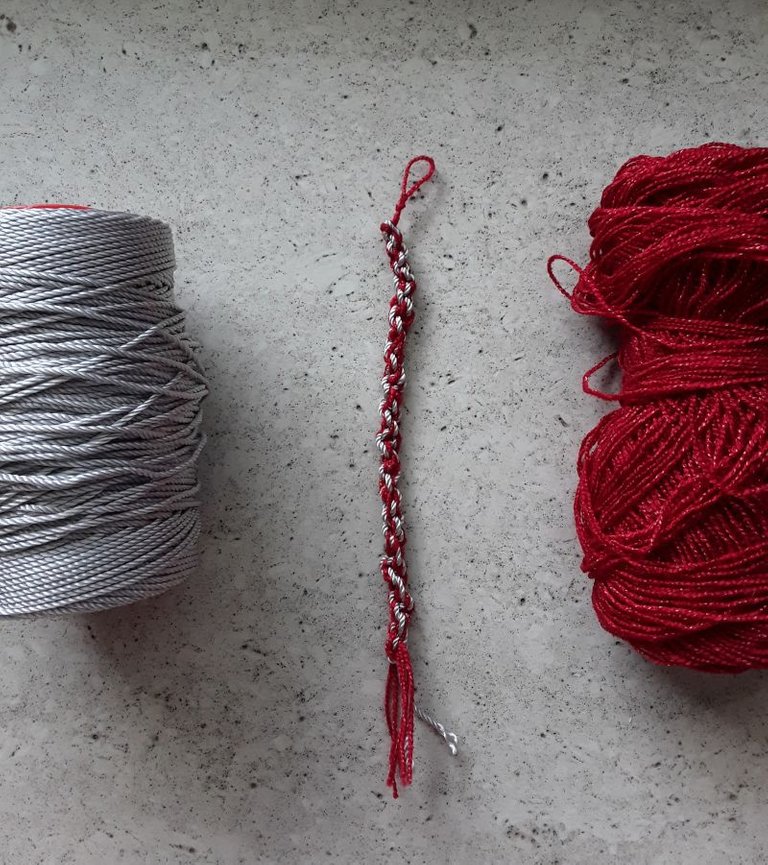 My mama and I made the 3rd place together. Because I needed a little teamwork and girl power. 😊 For this one, we used gift wrapping ribbon, yes, that ribbon you use to wrap gifts for birthday parties. It wasn't the best, but I liked the bling bling it added. When the sun shined on it, it would look super shiny and sparkly. 😁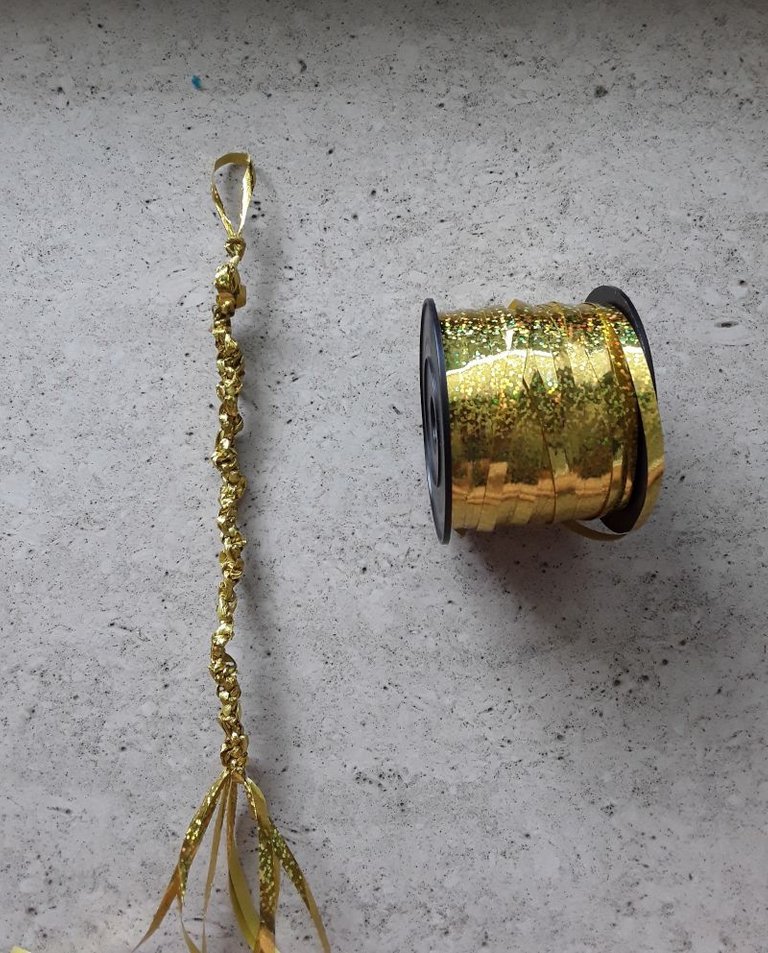 This is the 4th place, in this one, I also needed a little girl power from my mama to make it. We made it out of twine rope. Here you can see the DNA pattern a little better. Though it was a little too big for a keychain or a zipper and it wasn't very comfortable to wear as a bracelet. My mama suggested it could be a handle for a handbag and my papa suggested it could be a tassle. What do you think we could make out of it? 😀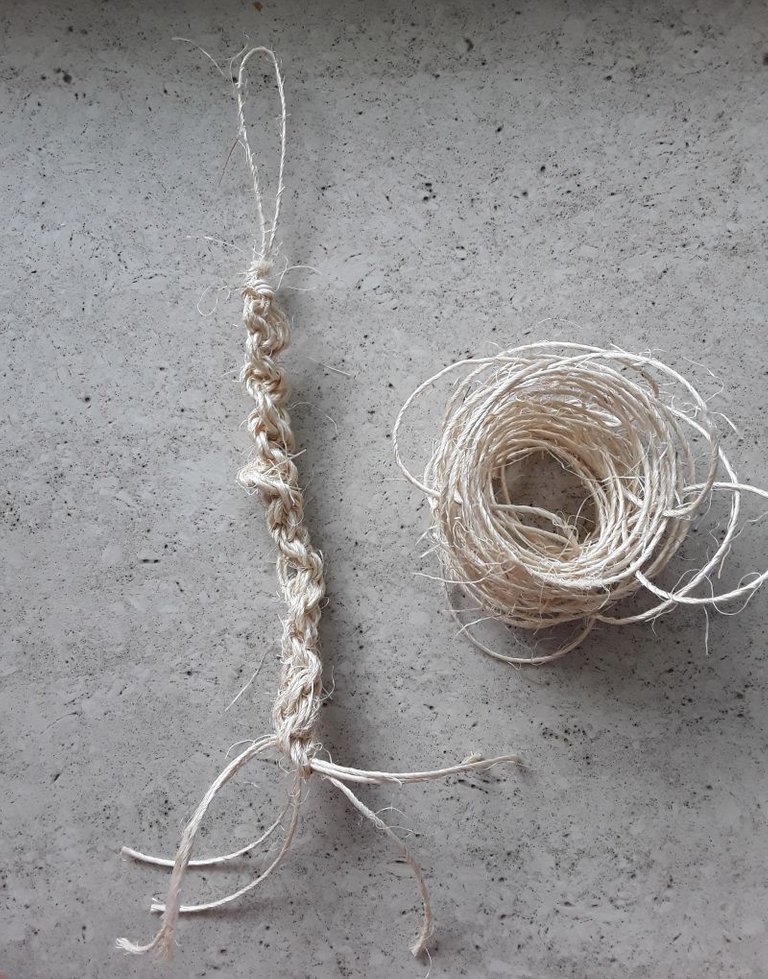 The 5th place was one made out of wool. I often use this type of wool to do crochet, but for this project it wasn't the best. I tried about 3 times to make Macrame keychains with this wool, but with it, it is usually hard to see the knots and patterns you're trying to make.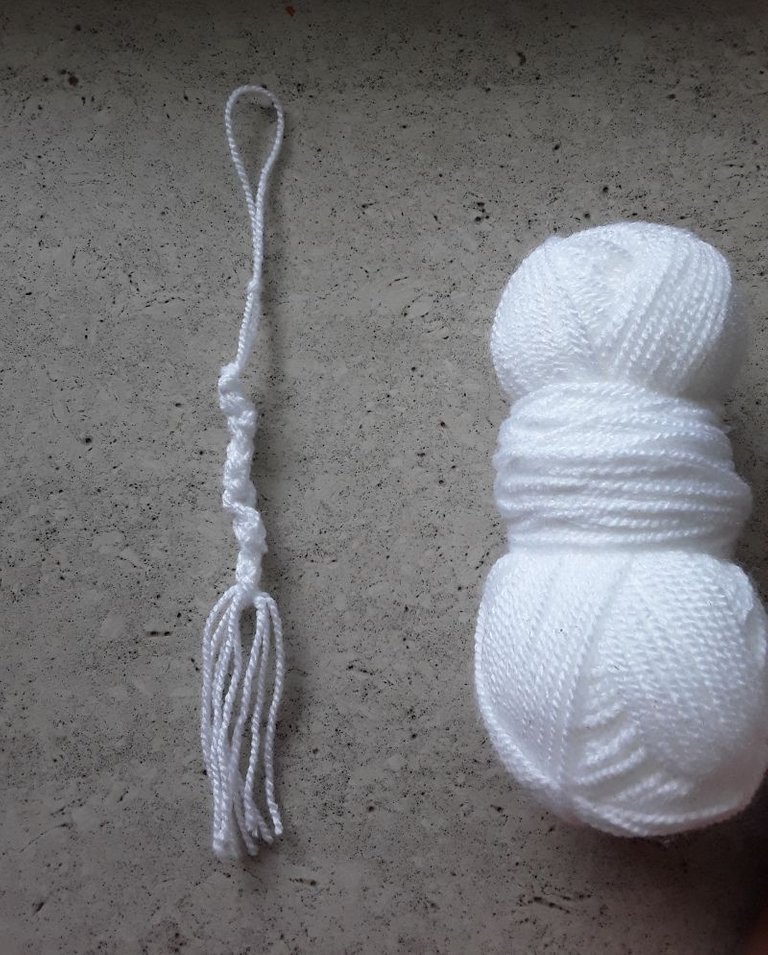 To make all of these, it took us about an hour, but it was a lot of fun and now I know what to use and I have a little more experience to make more. I learned this new technique just yesterday and I always learn more by tweaking and messing around with it. Like my papa always says: "Learning by doing!"
Thanks to my mama for helping me out because it was a lot of fun. My mama said that we try the different strings with this technique because it was pretty, but I told her that we did the DNA technique because my mama has the DNA of the best mama ever! 😊
Thank you for viewing my post, I hope you enjoyed it and enjoy the rest of your day!

Please like, share and comment below, let's make this world a better place! 😄😄😄
---
---