ARE YOU UP TO THE CHALLENGE? || Presenting, The Never-Ending WIPs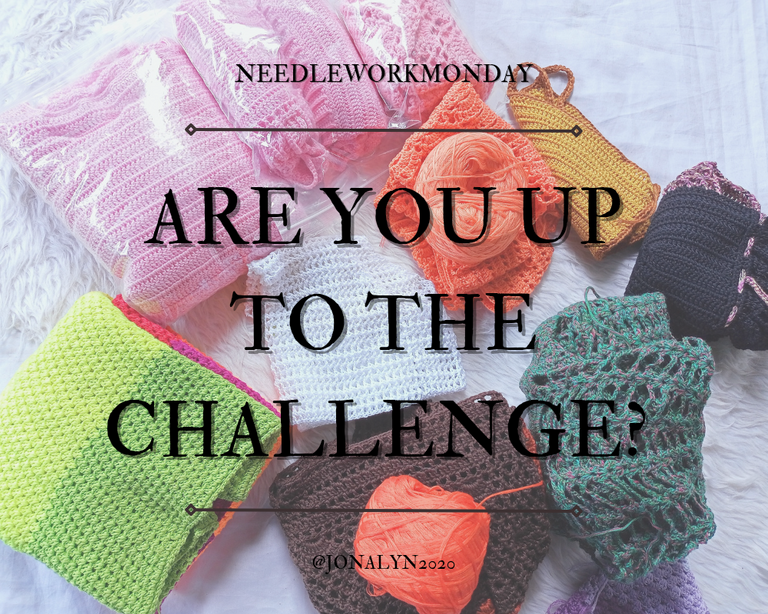 WIP! WIP! WIP!
The never-ending WIPs (Work In Progress) that were hidden in the darkest place, where the owner was accused guilty of only collecting them, having the hardest time deciding whether to continue or re-design it.
But how about throwing it all for once?
Nah, it's best to keep it. Because I'm still hoping that someday, somehow I'll get the courage to look at them, and give them the hope to finish them the way I intend to from the very beginning. Plus I don't have the heart to just throw something that I knew can be recycled.
The advantage of crochet is that you can always frog them even from the beginning if the design you wanted didn't go along with
your intended plan. No yarns were being wasted from any projects. That is why we crocheters could hardly throw an unfinished project because we can still recycle its yarn by just pulling the strings.
The only problem that we can see is that every time we saw some beautiful yarns or awesome designs on social media, our creativeness began to work. That we wanted to try it as soon as possible, but when we were in the middle of doing it, we sometimes figure out that the things we were making were not close to the ones we imagined. So we decided to put it aside for a while, take relax, and decided maybe give it a try on the next day. But then the next day came, and we got some orders, leaving that WIP in a box for days to weeks! Then after doing the order, you realized how good it looked and that you wanted to try doing it again in a different color or modify the other part. The WIP in the box is being forgotten already. And that is how they aged. 😑
Good thing, @crosheille had stood for all the WIPs as their official advocate, and now giving us the chance to continue a few or if determination will strike us, as well as the passion to finally finish them, then maybe this challenge would be a successful one, leaving no WIPs hidden on the drawer or basket or box. Given 2 months time frame, I know a lot could make it and would participate in this challenge.
Because I have lots of unfinished projects being left behind, I decided to categorize them according to levels.
Level 1 are those WIPs that are almost finished and needs to be decorated or embellished with some appliques. Some parts of the project need to frog also. Their age was only 3-5 months ago.
Level 2 are those WIPs that are needed to frog from the beginning because of wrong measurements or the design wasn't good enough to continue. Age is 6 months to 1 year.
Level 3 are those WIPs that are almost forgotten and were not yet decided if to continue them, frog them from the very beginning or maybe throw them out. Their age is now 2 years old.
After categorizing them, I decided to work 1st the WIPs that belong to LEVEL 1. I had to take some pictures of them as a reminder as well as to set a goal to finish them all (seriously).
So here are my babies in months old, lol🤣. Presenting the level 1 WIPs.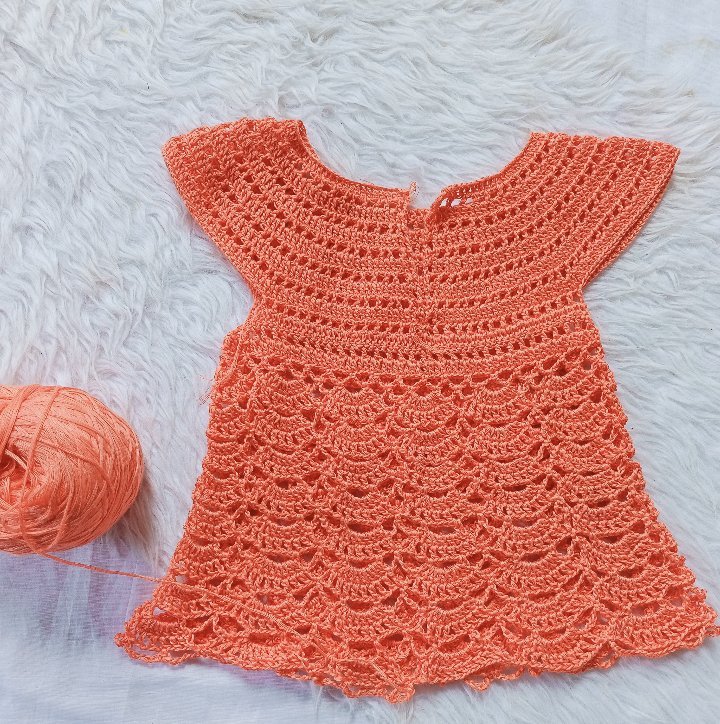 This crochet dress is meant for a 1-year-old baby but it seems that it's a little smaller than its size. I don't have the exact measurement because it was a surprise gift for my sister-in-law to her fellow teacher's baby girl. So I have to undo only the middle part, the underarm section, and make it wider.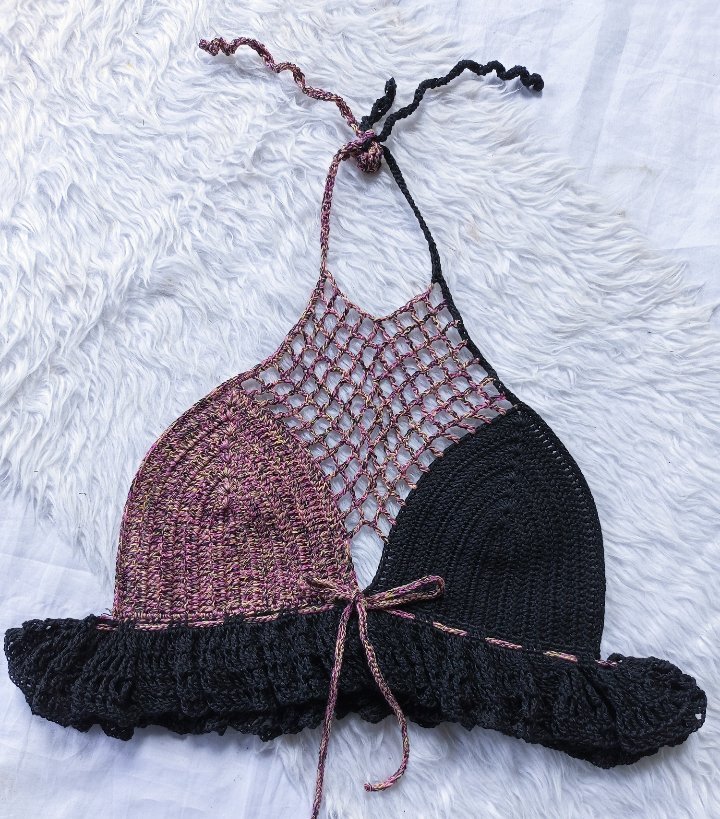 This one was supposedly a summer balloon typed dress, but it seems that it will take more yarn to finish it and I still have to order another black-colored yarn from my stash. But still thinking about undoing the lower portion and changing the design.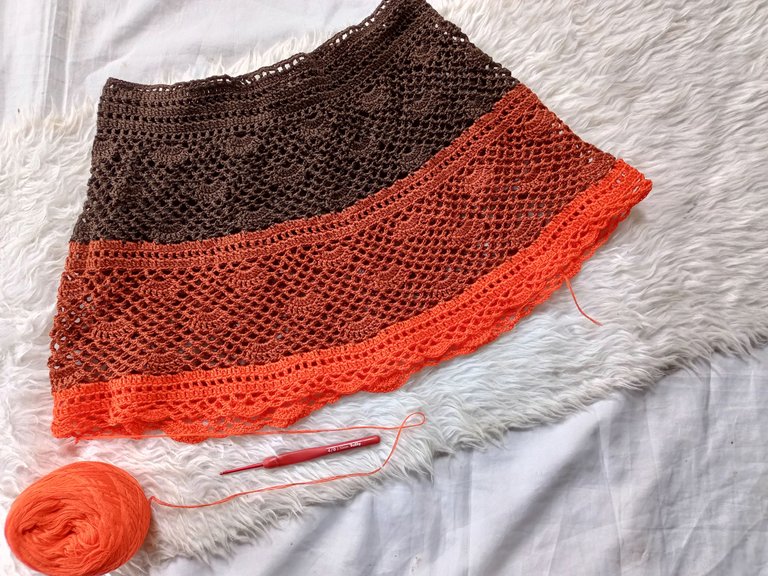 This project is meant for me, the long skirt. But because of some orders, I didn't have much time of finishing them.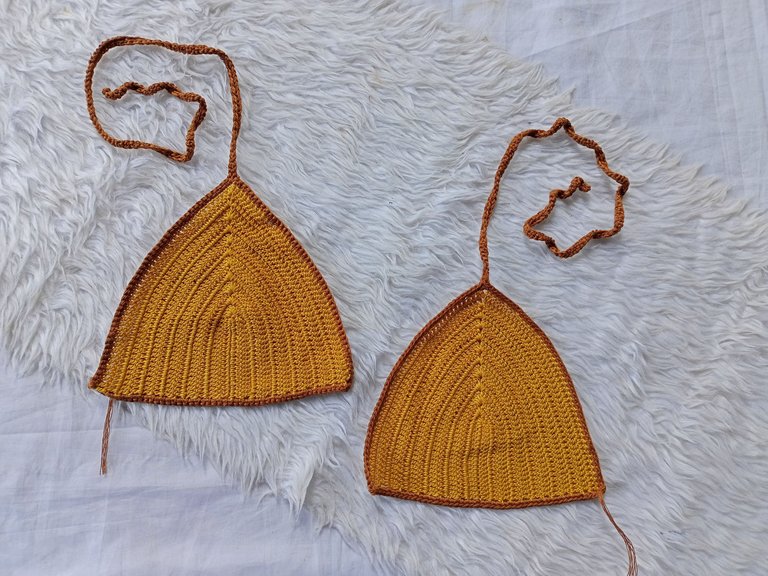 I was in love with this mustard-colored yarn so I tried it and imagined making a dress for this one. This is definitely to be continued soon. 😅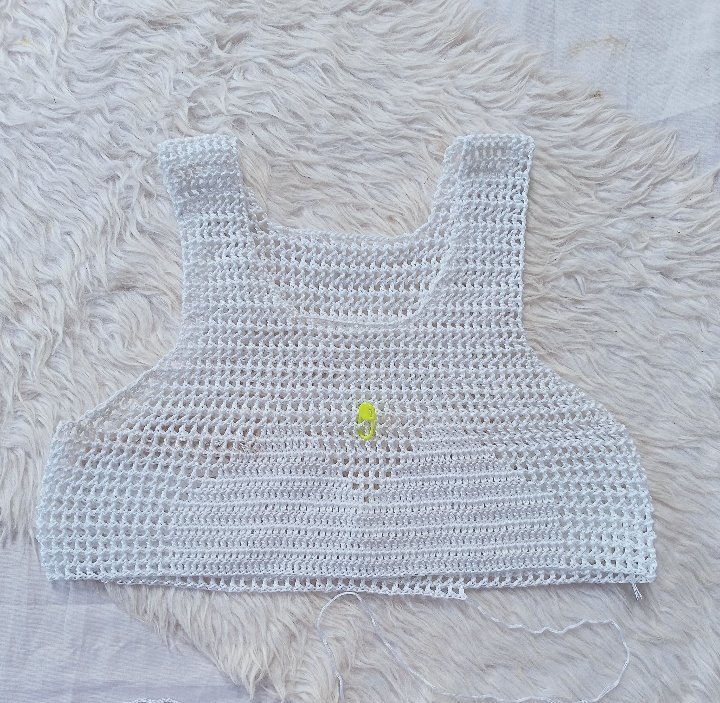 This one is a mesh top with a heart design on the chest part. I also intend to put a short puff sleeve on this one.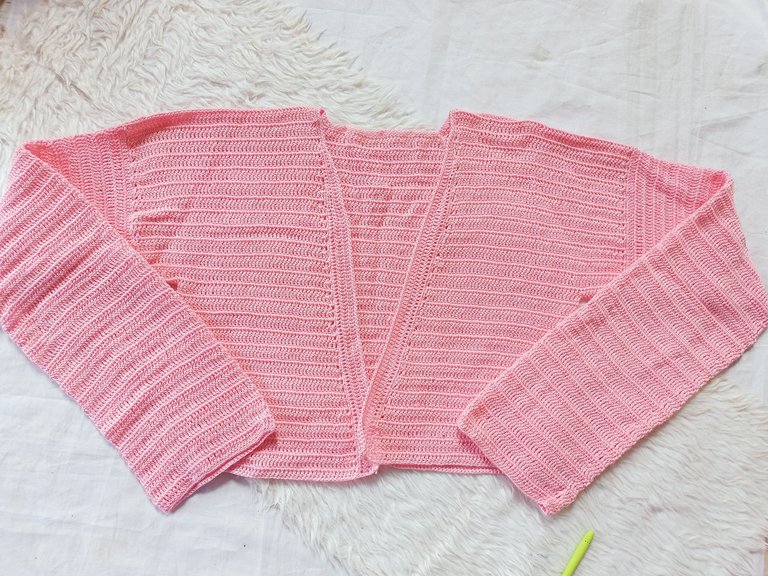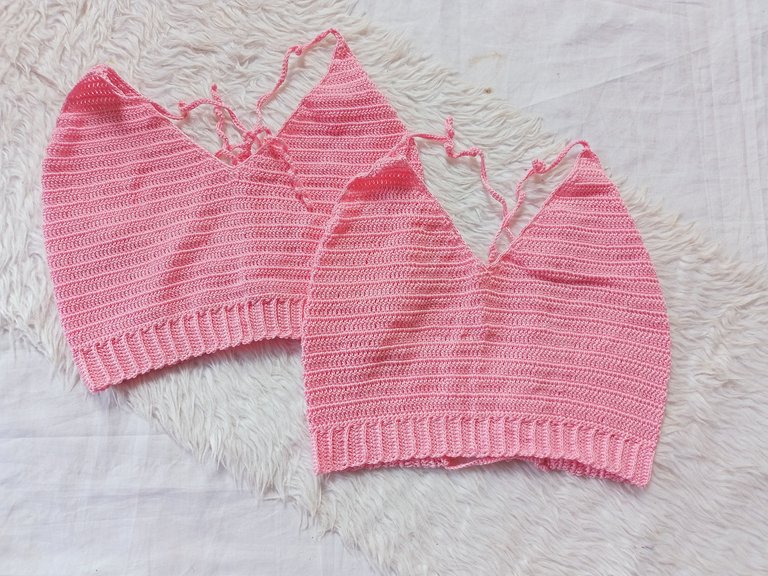 This collection of the baby pink cardigan and inner crop tops was supposedly a custom order from a constant customer with different colored crochet appliques. She was so busy at the moment with other stuff that she decided to resume selling crochet items after her scheduled trips and events.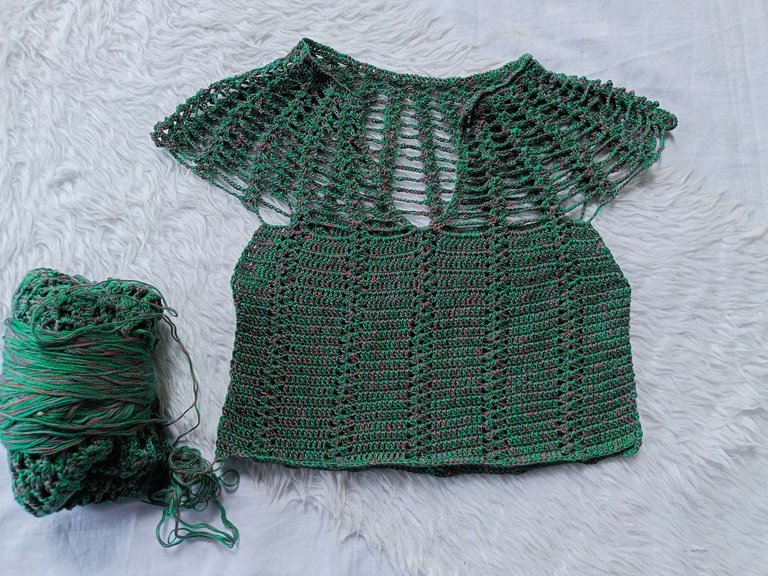 I was also thinking of making this one as a dress. And it doesn't look appealing to me so I'm thinking of undoing the design.😅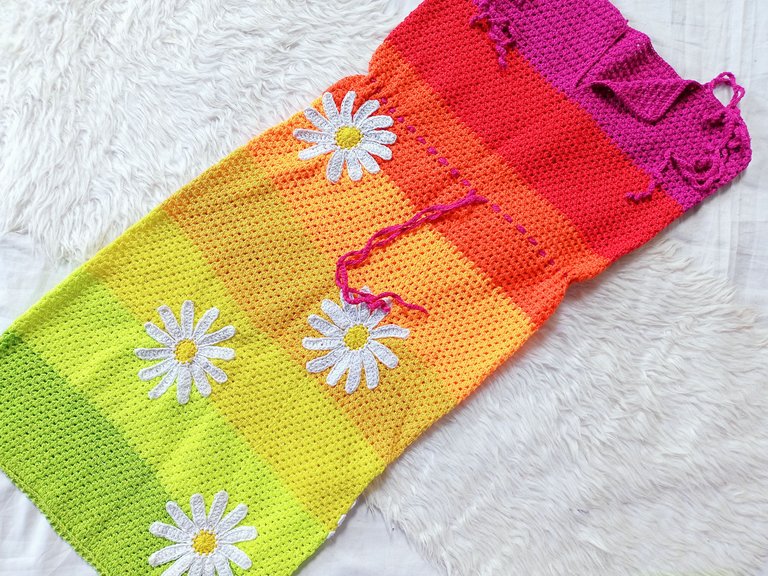 Another unfinished dress! 😅 I still have to order some white-colored yarn to finish all the flower appliques. And thinking of something to add to the upper portion of the dress. I'm still figuring it out.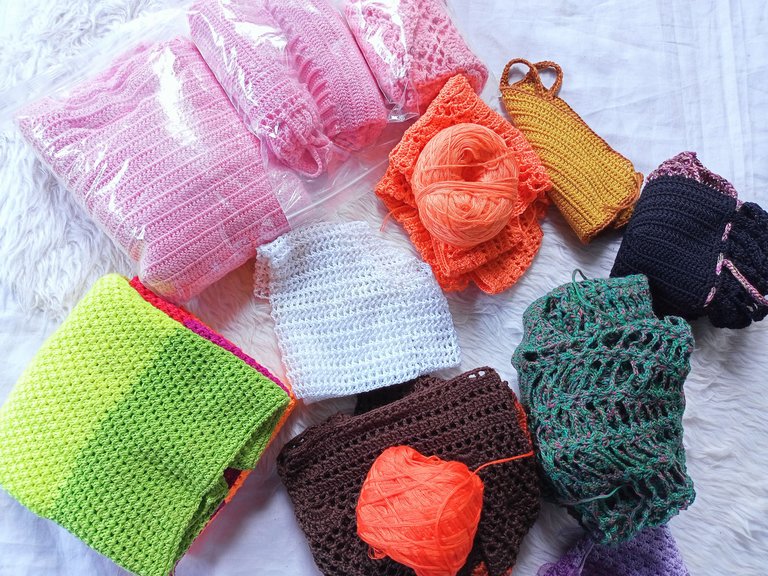 IMG20220702131717_01.jpg
So now you have it, folks. Hope I can finish them all in 2 months. And well make some updates on every item on the above mentioned. Blessing others also to have the courage of joining this challenge and let's have some fun.
Love lots,
@jonalyn2020
*All pictures are taken by me.

Shopee
To God Be The Glory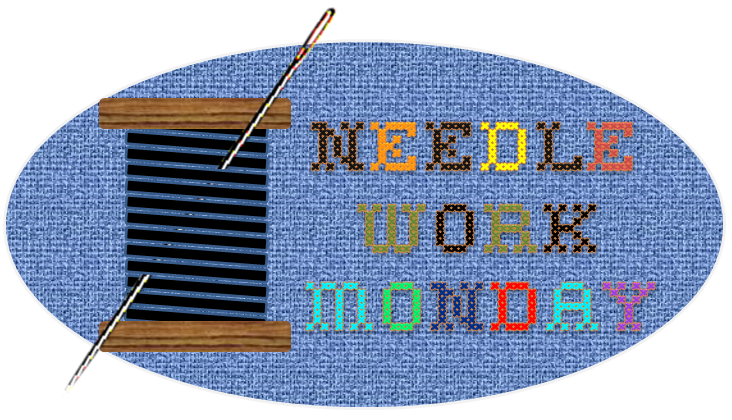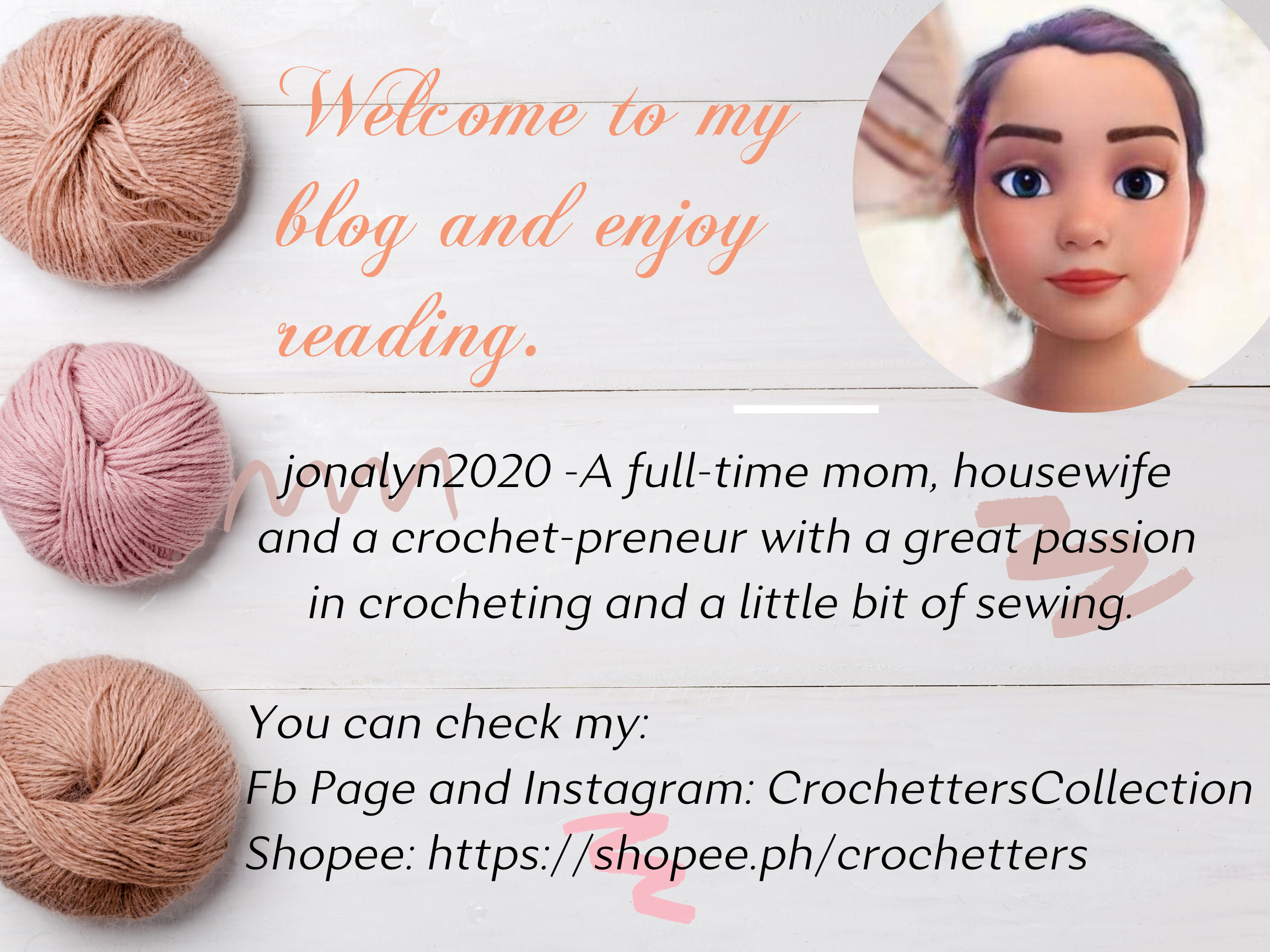 ---
---