Christmas tree needs decorations to look more colorful and beautiful. Ribbons, balls, and a star on the top are what we needed (to look like this).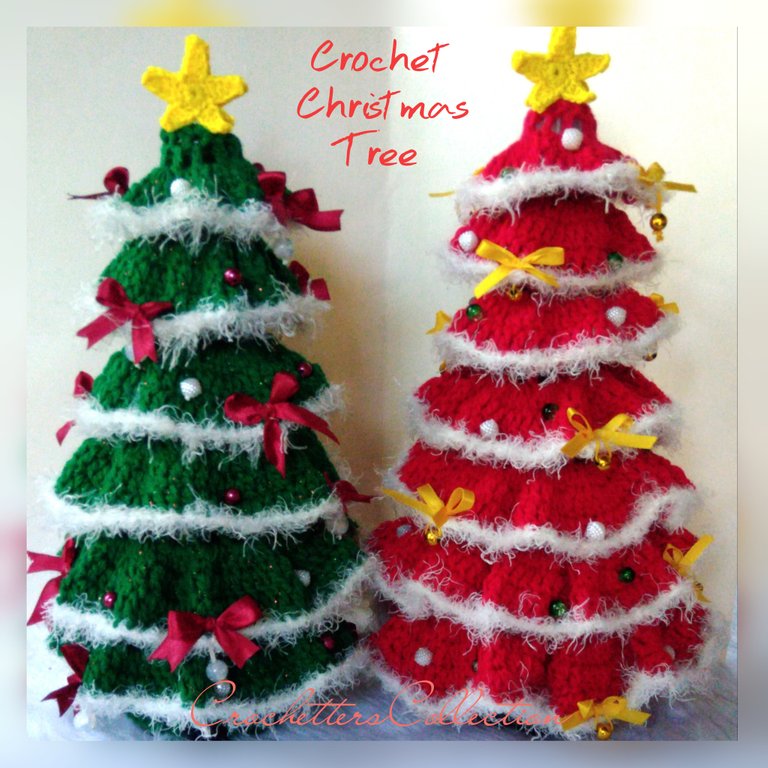 As you can see, we have two different colored christmas tree, since my son's favorite color is red, he asked me if I can make a red christmas tree. So here it is.
As we continue on our christmas tree (please refer my previous post tutorial on how to make the tree:https://hive.blog/hive-127911/@jonalyn2020/needleworkmonday-crochet-tutorial-06-christmas-tree), we will be needing the following.
Materials
ribbon ( i just use whatever available)
scissor
beads of different colors
lighter (used to burn the end of the ribbon)
needle and thread (used to attach the ribbon and beads to the tree)
indophil yarn (yellow for star)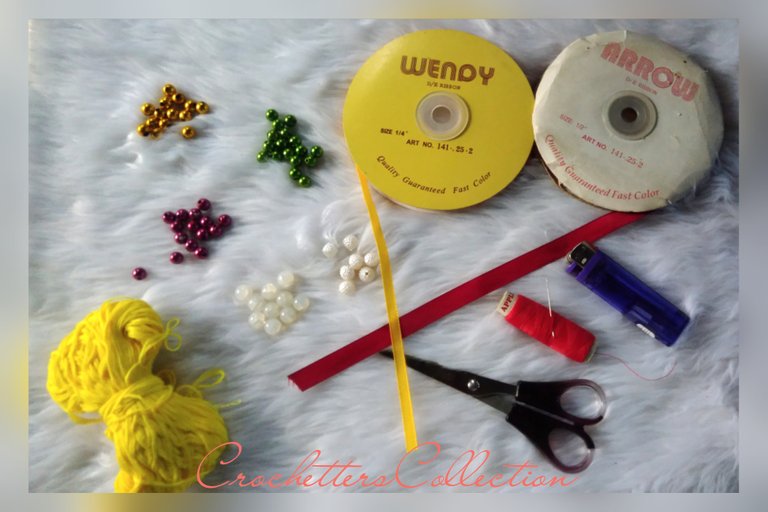 Make small ribbons using the golden yellow (for red christmas tree) and red ribbon (for green christmas tree).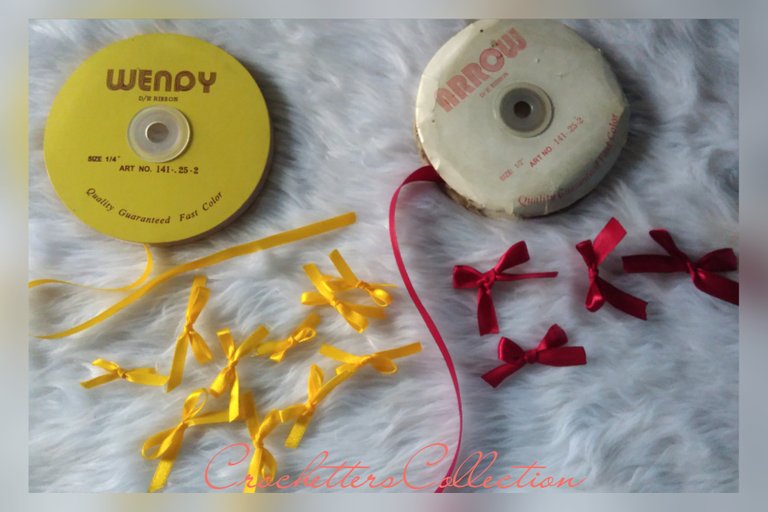 Crochet Star Pattern
magic circle
chain 1, single crochet 9 and slip stitch
chain 6, single crochet on the 3rd chain, double half crochet,double crochet 2,skip 1 stitch and single crochet (repeat 5 times to form the star), slip stitch, cut and lock.
Make 4 pieces of crochet stars.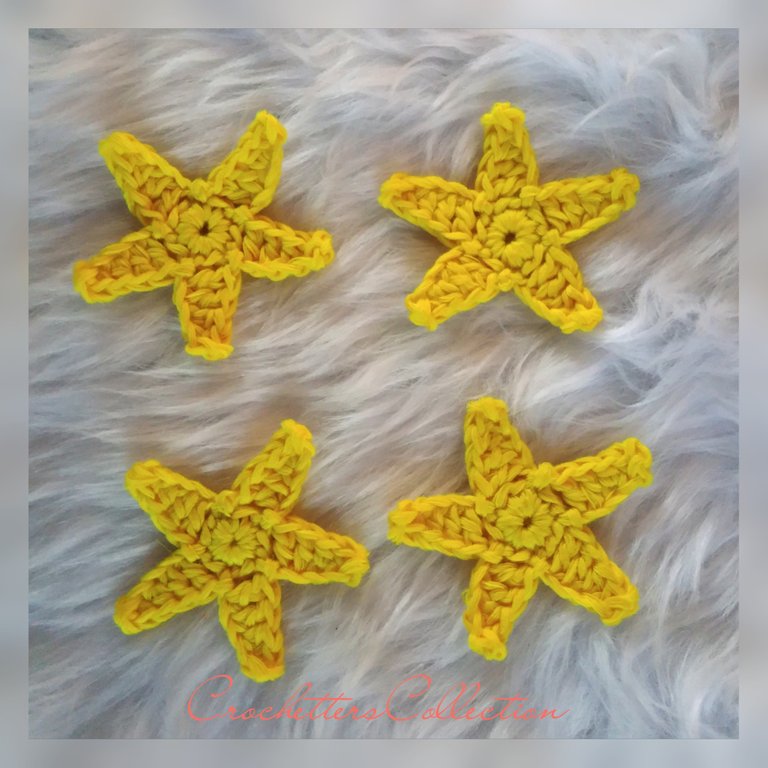 Sew two pieces of stars on the top of each christmas tree.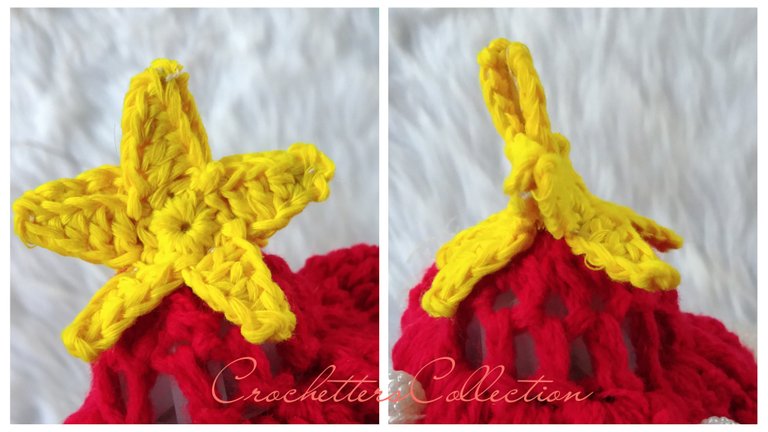 Attach all the ribbons and beads on both christmas tree by hand sewing.
And finally we're done! ☺️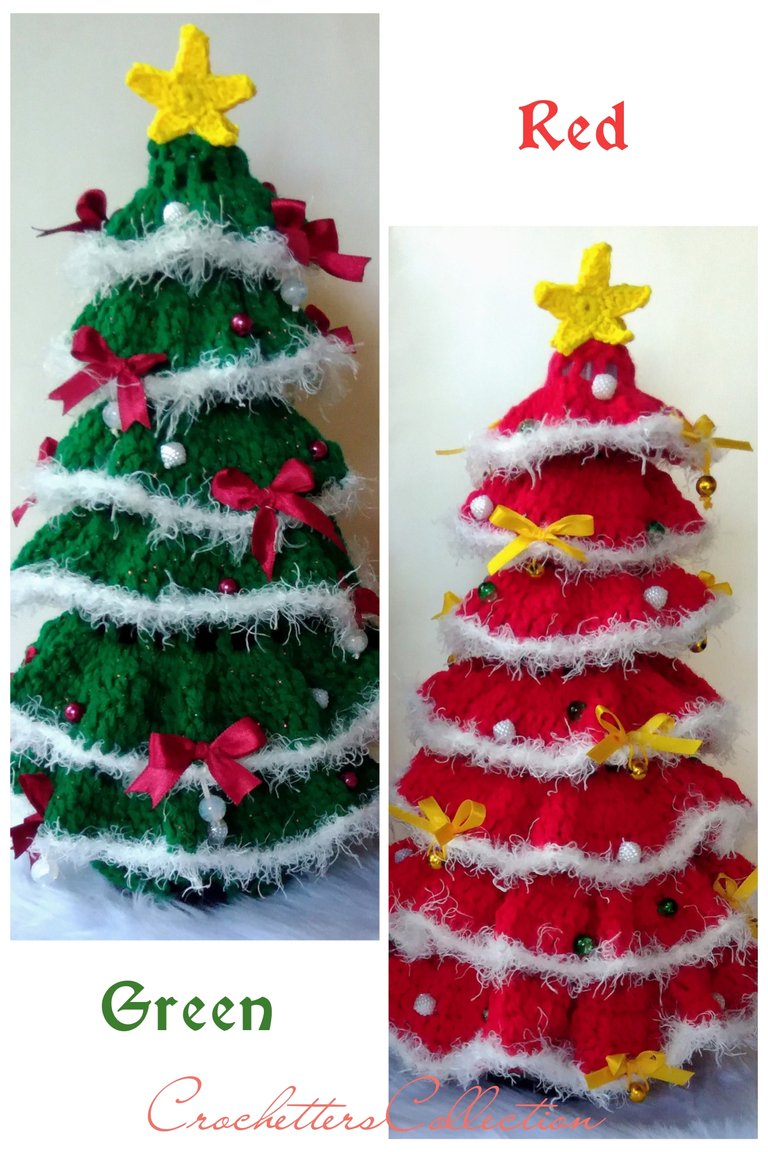 Which of the two do you think is more attractive? Is it also the red one? Well, I will be glad to know your answers.
Anyway, My husband told me that this christmas tree covering the empty bottle wine can be exactly a perfect gift wrapper of your wine. Sounds great, isn't it? 😉
Hope you enjoy the tutorial. Thank you for dropping by ladies. 'Till next time. God bless everyone.
---
![img_0.7468464407422606.jpg](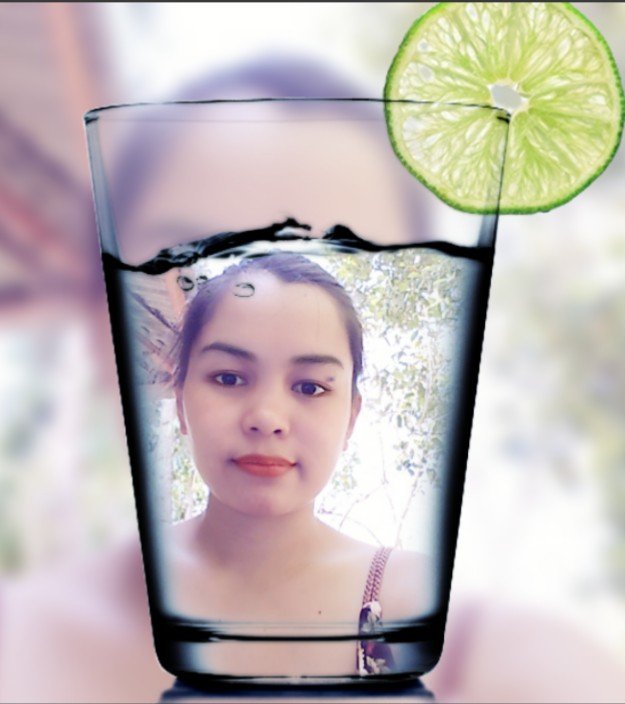 )
@jonalyn2020 is a crochet entrepreneur, a mother of two, a fulltime housewife and happily married to a church musician who's passion is bonsai making.

A timid person who loves to stay alone in the corner doing her crochet thing.
She accepts made-to-order projects of anything related to crochet. To order, feel free to message her through her Fb Page: https://m.facebook.com/crochetterscollection/ and Instagram: https://www.instagram.com/crochetterscollection
/