Hello everybody,
It's monday again, needlework time here in Hive. Sharing our passion. This week am sharing again a plant that never die, the String of Pearls, Senecio Rowleyanus, I crocheted as main entrance door decor of my new crochet studio.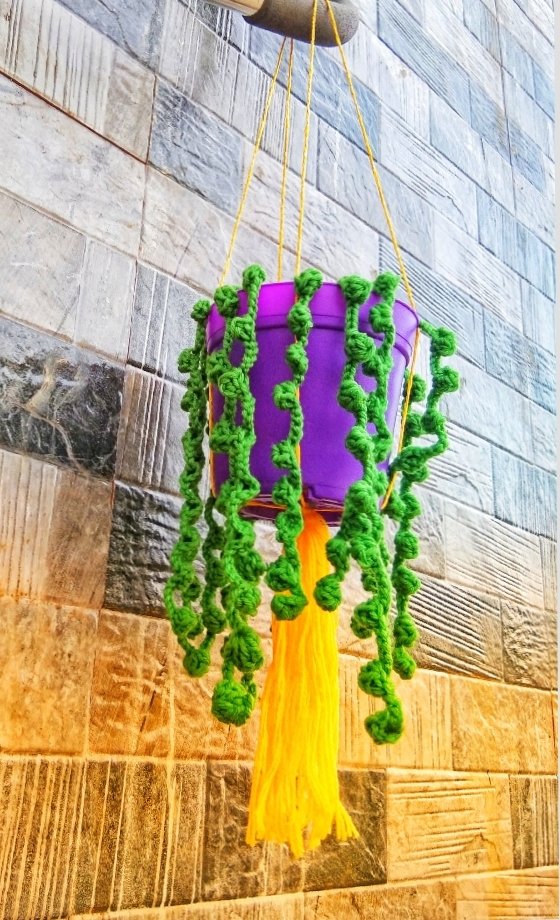 After my post last monday about the crocheted cactus plant, I searched Pinterest again for another free pattern of any variety of cactus or succulents that is easy to follow. This String of pearls caught my attention. I love how it hanged. So, I crocheted the soil, using the left over yarns when I made the colorful curtain. I truly was satisfied with the soil shape colorway result, sooo colorful.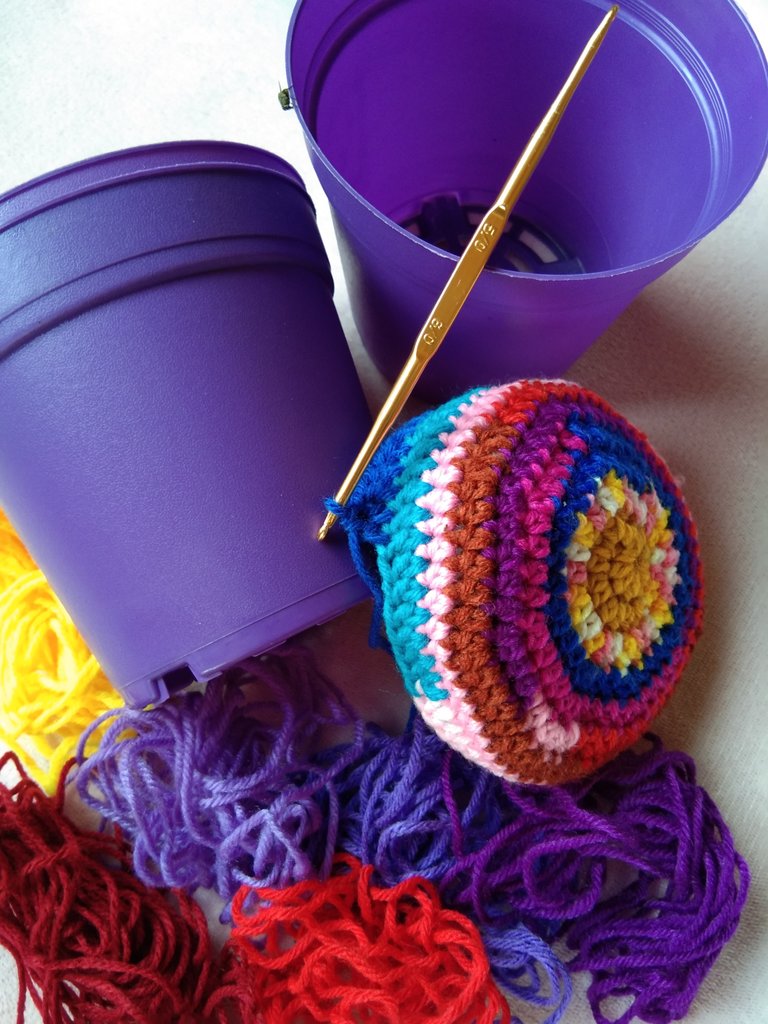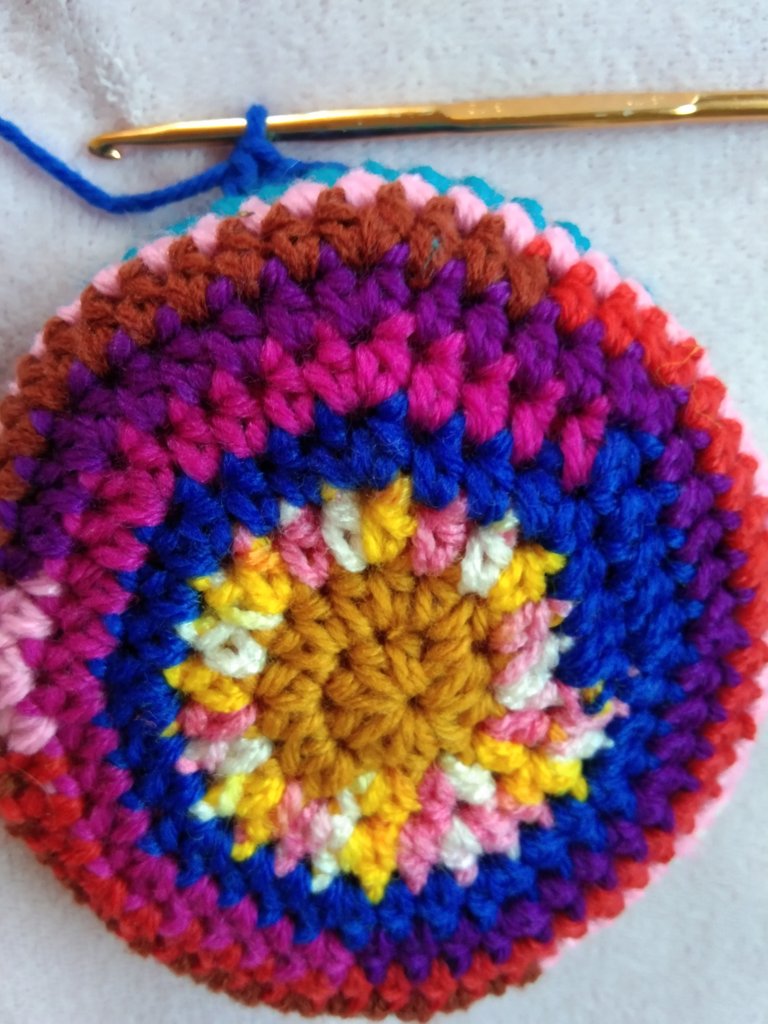 I stuffed the soil with the bubbles from the package I received two days ago from Lazada, my son, Jon, sent me the light ring I can use for my vlogging activity. Bless, bless my 2nd son! Thankful, too, I have now more bubbles for stuffing crocheted soils and crocheted cactus plants.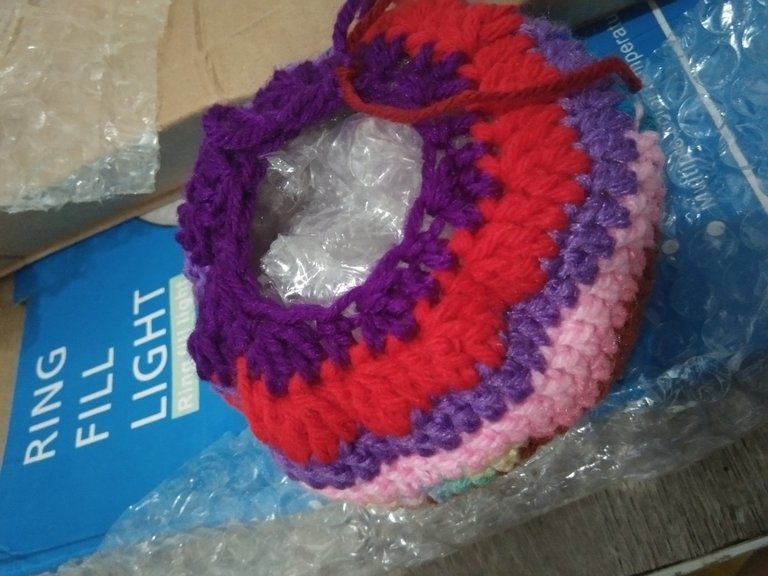 The main String of Pearls was constructed using chains of 5 in between 9 pcs popcorn stitch (5 dc in one stitch) with 2.5 mm hook in one string, while some I used 4 half double crochet (hdc) to make the popcorn for smaller effect.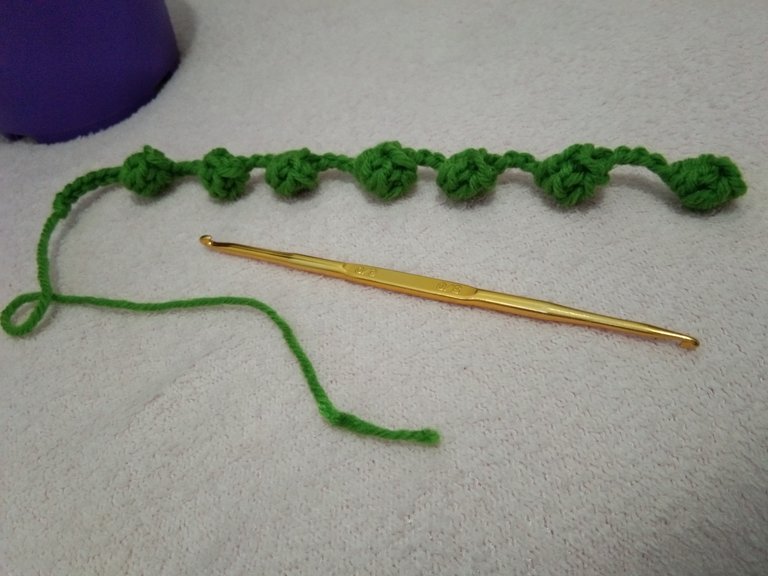 This is a must to practice, the popcorn stitch, by a crochet begginer it is very easy and fast. After crocheting the poppy strings I sewed it into the colorful soil. The yarn green shade I used have a limited stocks, I only have 4 balls thats why the hanging strings was just few. I think I may add another brand of green yarns.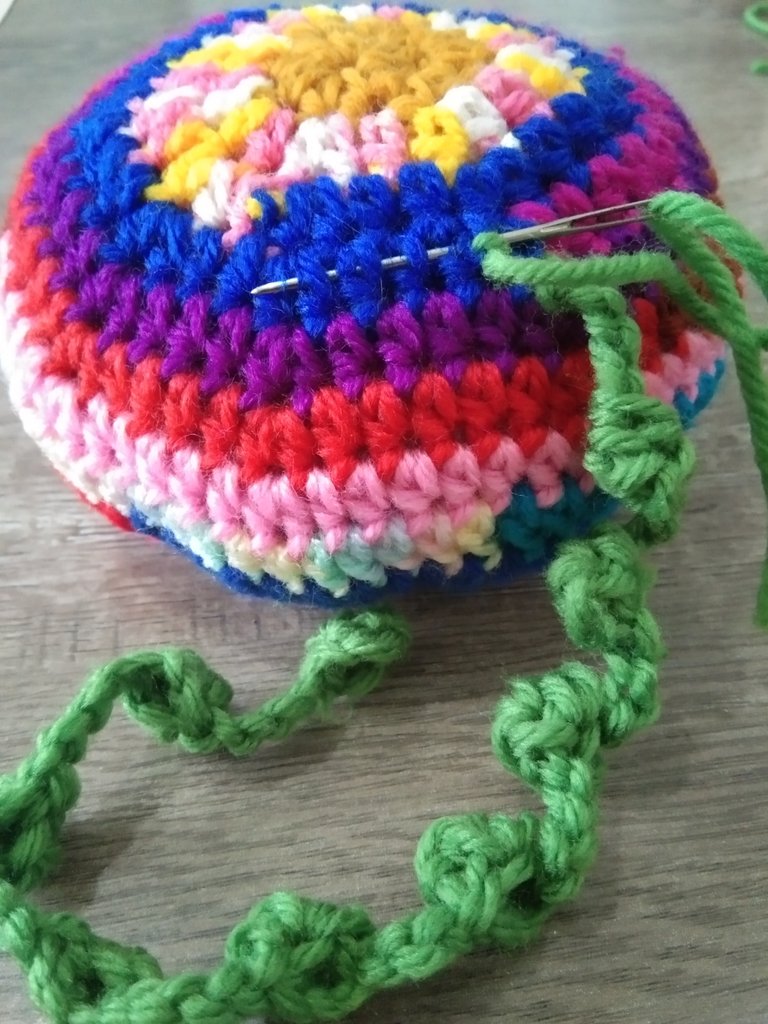 Then, thankful I have this materials I turned into plant hanger then I placed the yellow string hanging the violet pot.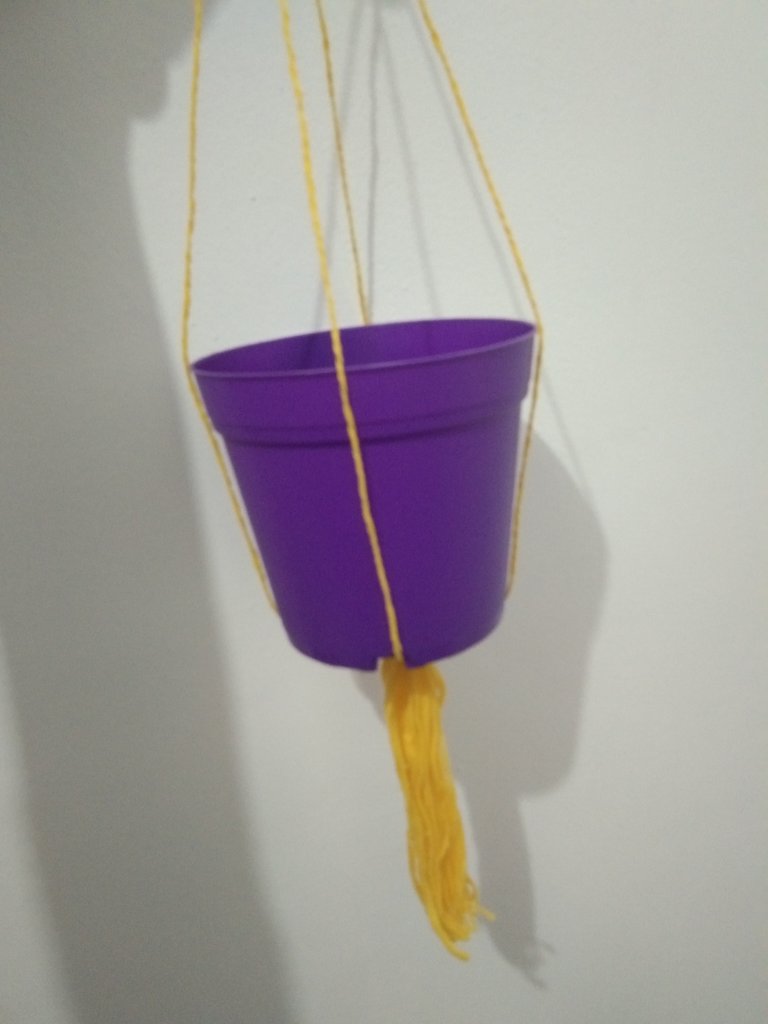 Viola! I can now hang the crocheted String of Pearls Plant! Oh, how delighful!
Thanks for dropping by,
Grateful to @crosheille for founding the needleworkmonday community share and to inspire together with her active admins @marblely and @muscara