This is the sixth post in my Granny knits for Baby Arthur series. This series showcases the knitting done by my sister, and I'm sharing it here to help build a toy fund for her grandchild Baby Arthur, hence the series name. If you missed the introduction post, you can check it out here. By the way, if you want to 'meet' Baby Arthur, you can check out this post, there are some cute photos of Baby Arthur playing.
---
This time I'm going to share some of the Barbie dresses knitted by my sister. Barbie is famous around the world, and probably the most loved doll by girls throughout the years. There are a series of different style dress that why I've called thie Barbie on the catwalk.
This is a dazzling off shoulder party dress. I love midnight blue, though it's not always a popular choice of colour for party dresses. My favourite part of the dress is the feather ruffles adding that dash of glamour to the outfit. Perfect to stand out amongst all the other Barbie dolls at the party.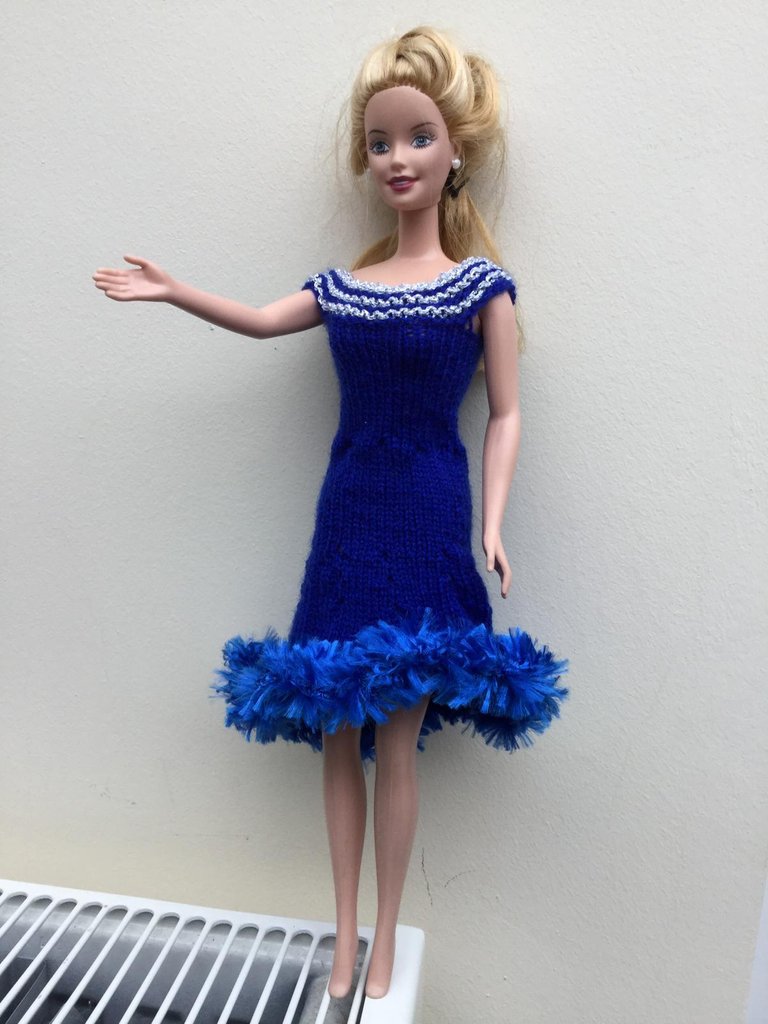 This outfit will be perfect for a summer wedding. Vertical lines elongates a body, and this skirt makes Barbie looks quite slim despite the slightly chunky wool. Personally, I think if this was a high waist skirt, it would be even more perfect. The top has black line running down the center, that matches the skirt. I think the additional line running down just one side makes the whole outfit less boring and rigid compared to if it was running down both sides.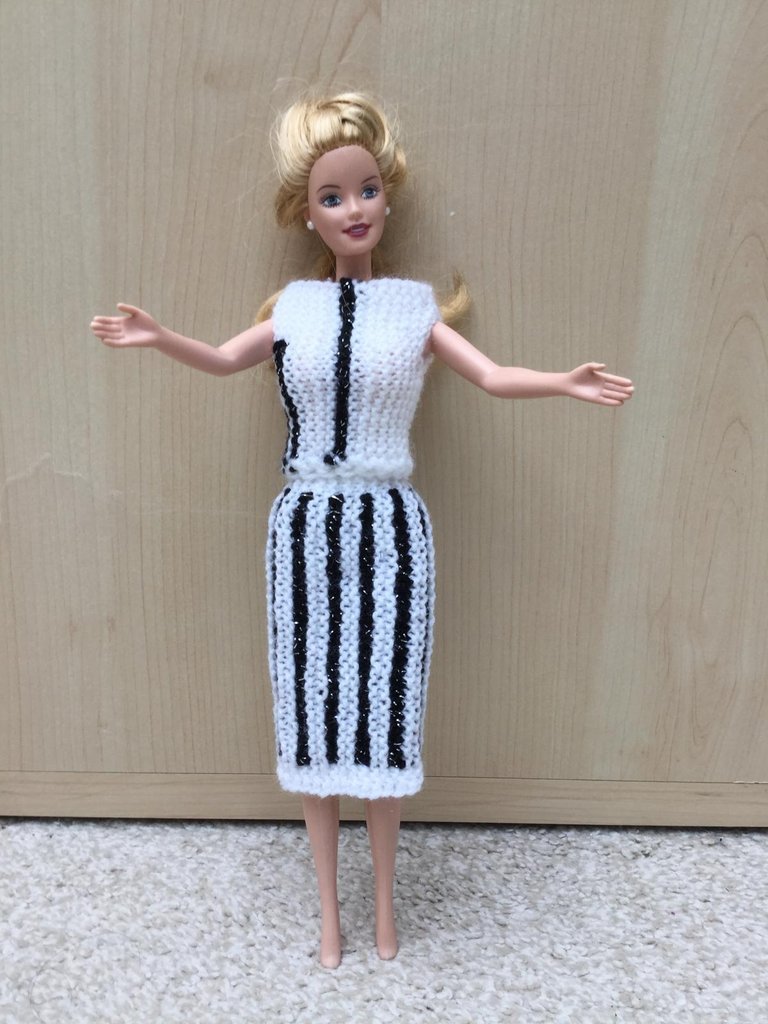 This is a very smart outfit, a Chanel look. The black, pink and white herringbone pattern is very feminine but my favourite item is the pink and white heart shape handbag. Sassy!!!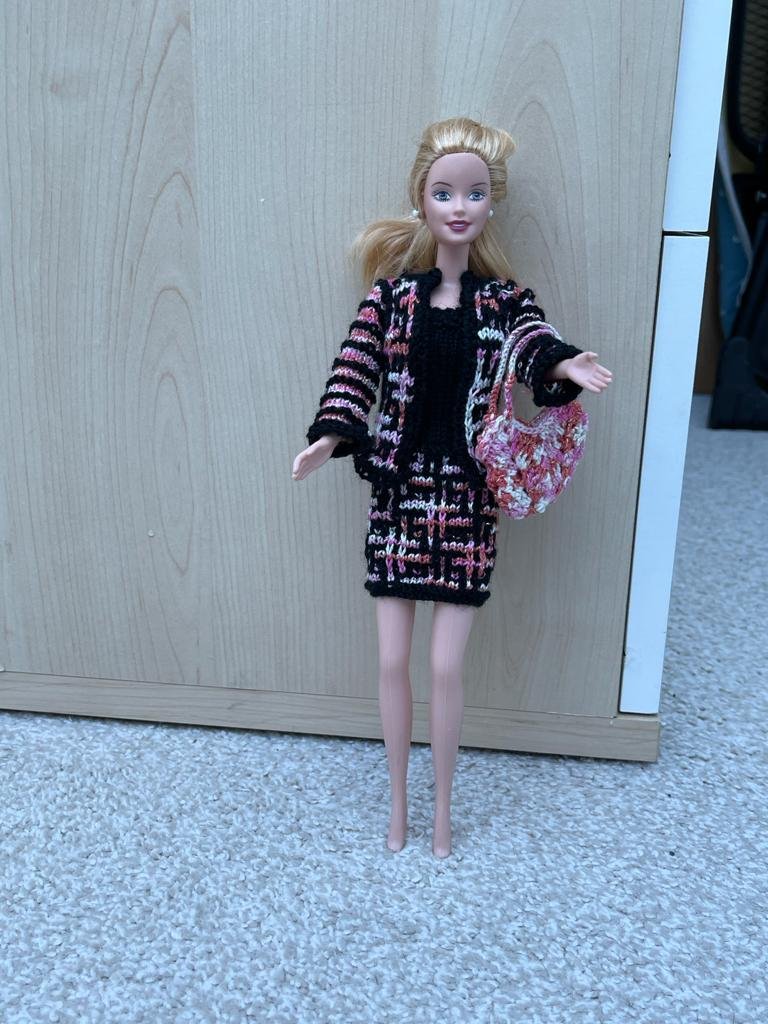 I don't know why I think of tango when I see this dress, and can imagine Barbie and Ken on the dancefloor. I think I must be watching too much Stictly Come Dancing, a very popular ballroom dancing contest on UK TV. This whole dress is very cleverly designed. The bottom of the black top is a V shape whilst the red skirt is above knee length with ruffles on the end. In real life, this would be perfect for a petite person, something that I would definitely wear... the only problem is that I don't dance!!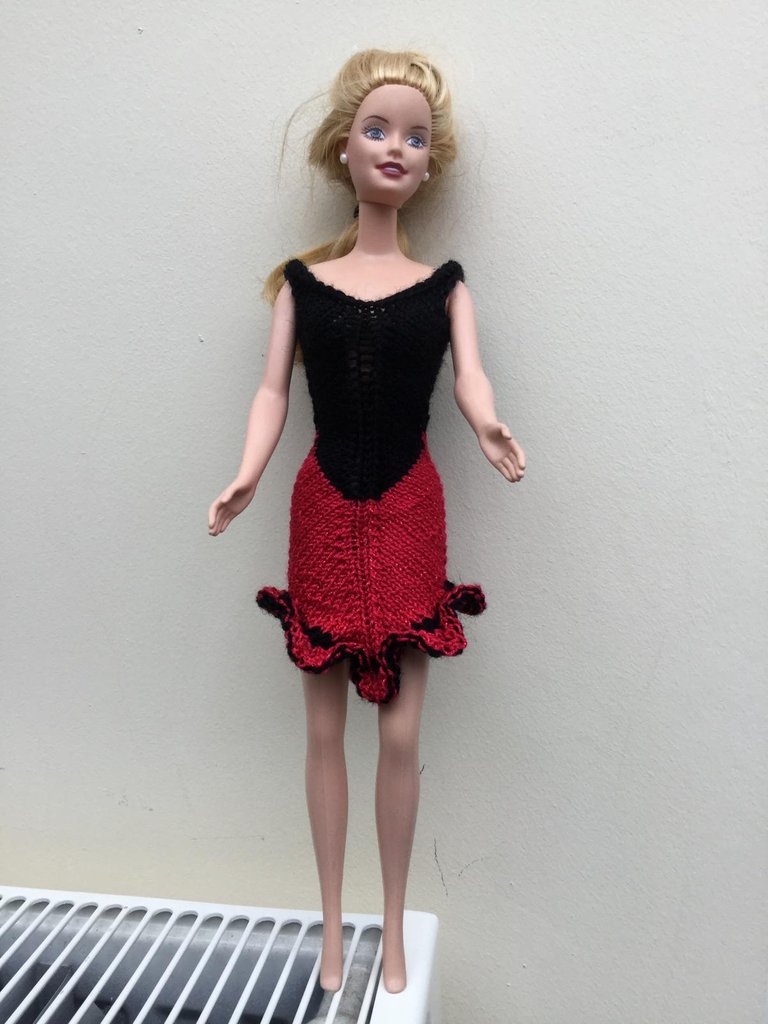 And finally, Haloween!! Ok I know we're in mid year, last year's Haloween has gone and this year's hasn't arrived yet. I just couldn't resist not sharing this outfit. It must be the most creative one and comes complete with a tall black pointy witch's hat. Trick or treat everyone?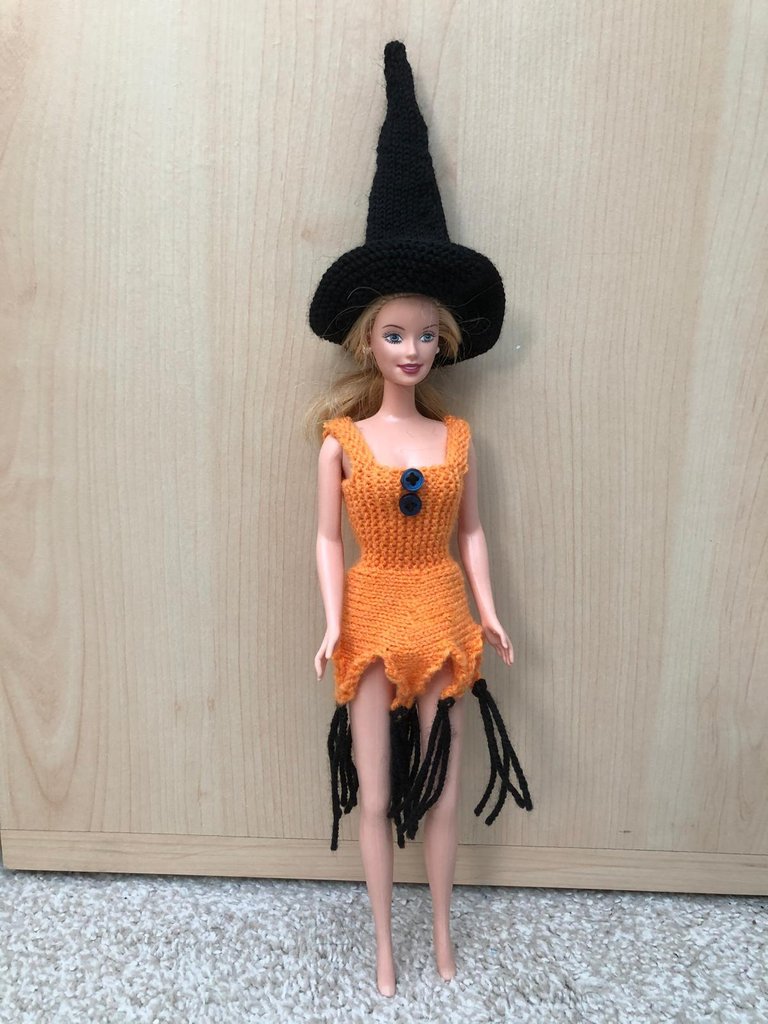 ---
Till next time, bye!!!