I had a number of hole mending operations last week and while hole mending isn't exactly an exciting project to show, I thought to just show this one, a quick solution for an oversized armhole.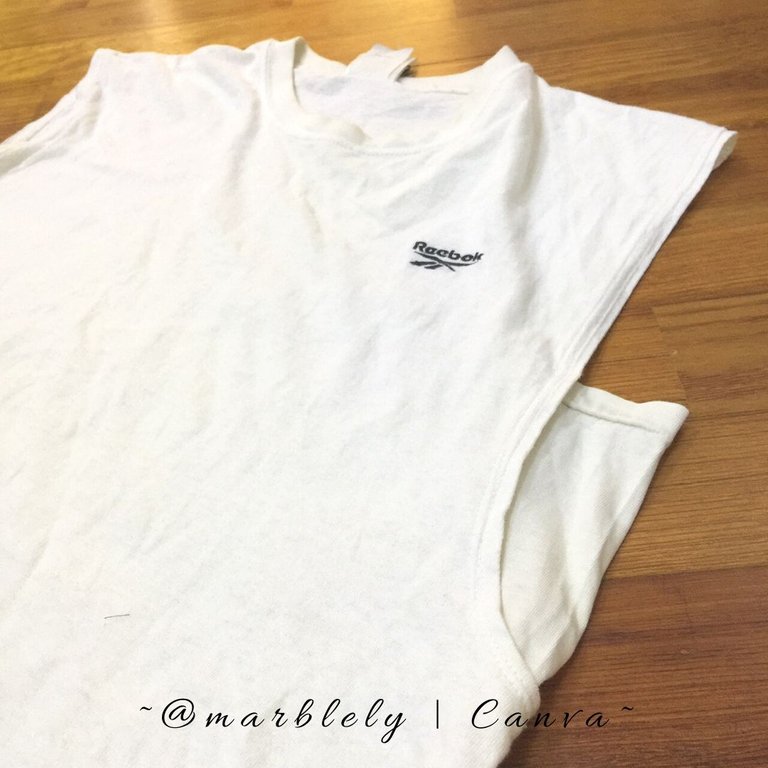 Hubby bought a sleeveless T-shirt at a factory outlet for a very cheap price and with that, it is also not his size as it was one of the last pieces and he thought the size was okay.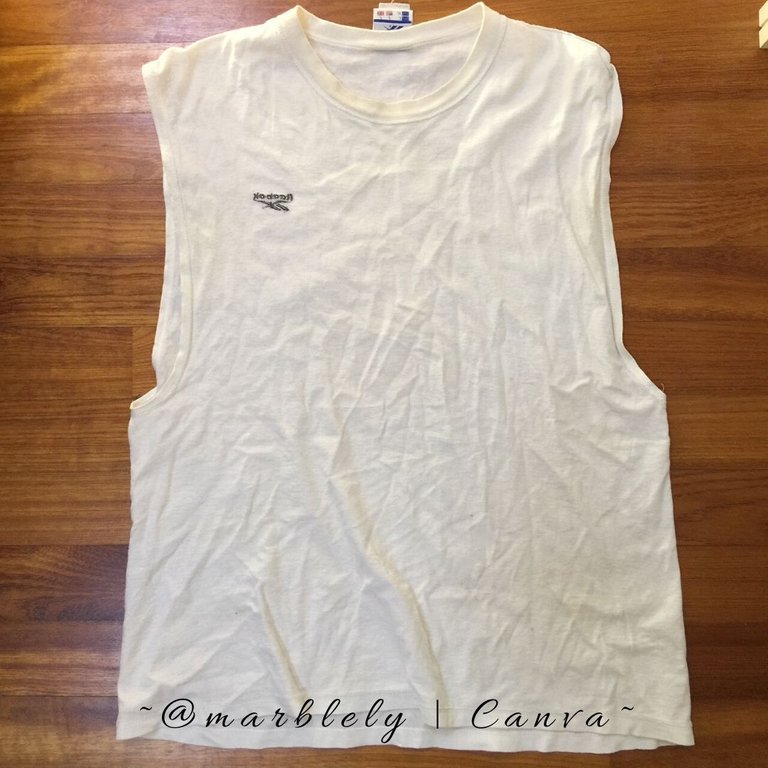 However, over time, he felt the armhole was way too big for comfort.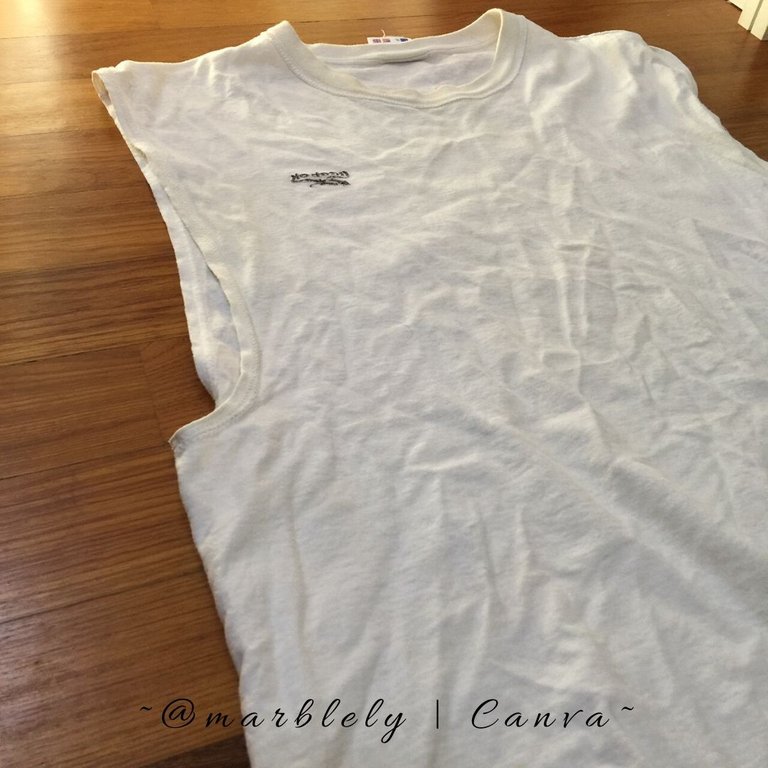 I decided to use the sleeve of an old and torn t-shirt, and sew it onto the bottom half of the armholes.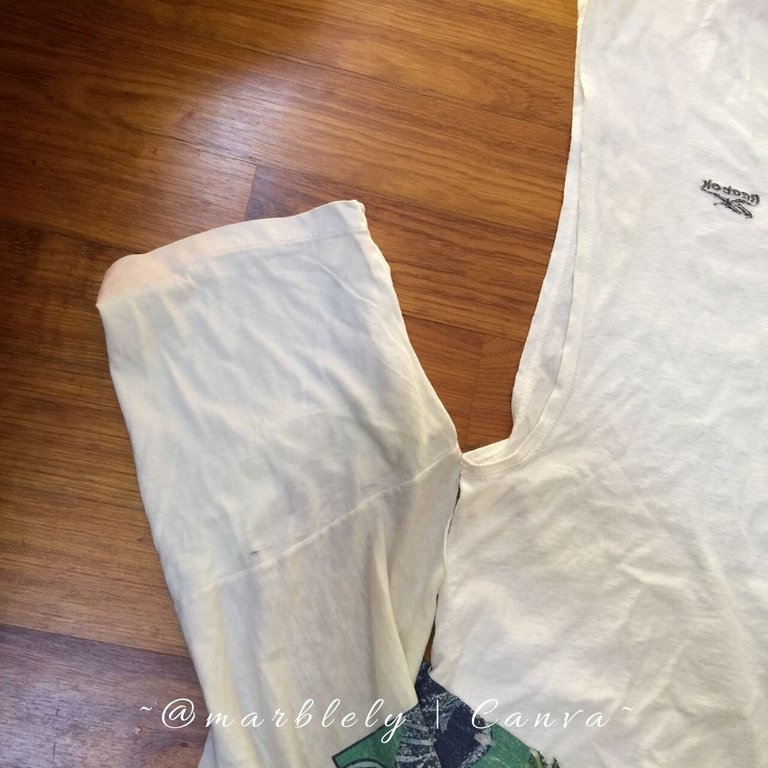 I roughly cut the sleeves according to the shape of the armholes, with the hem at the top part, this way I minimize the need to sew :)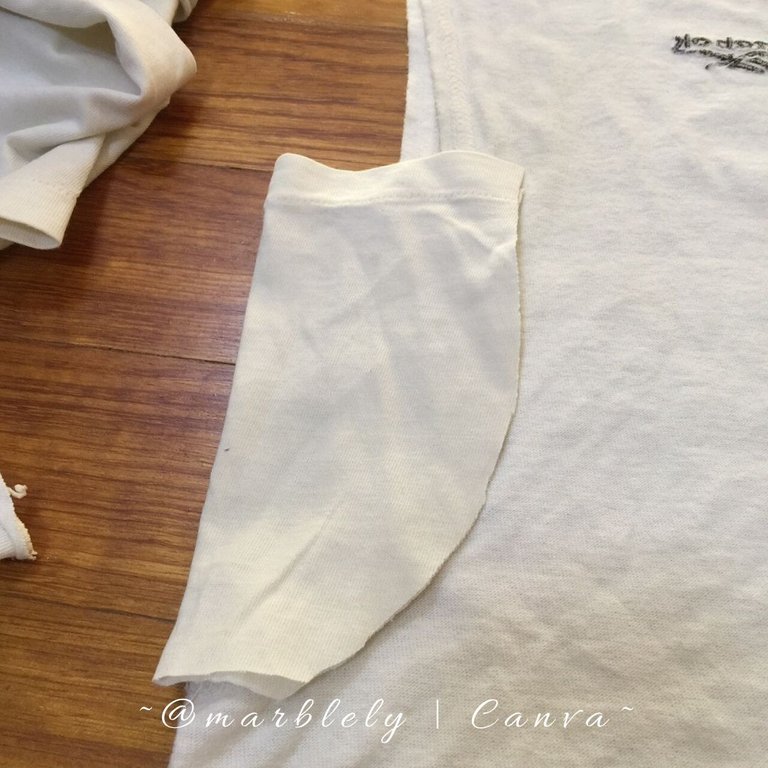 This was how it looked like before they were sewn to the wrong side of the armholes.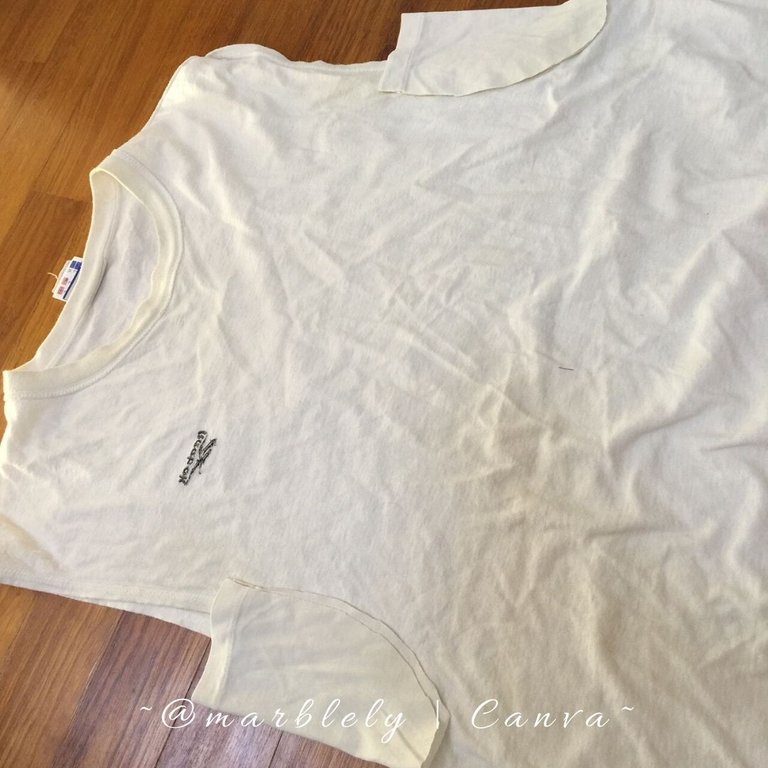 A quick sew following the armholes.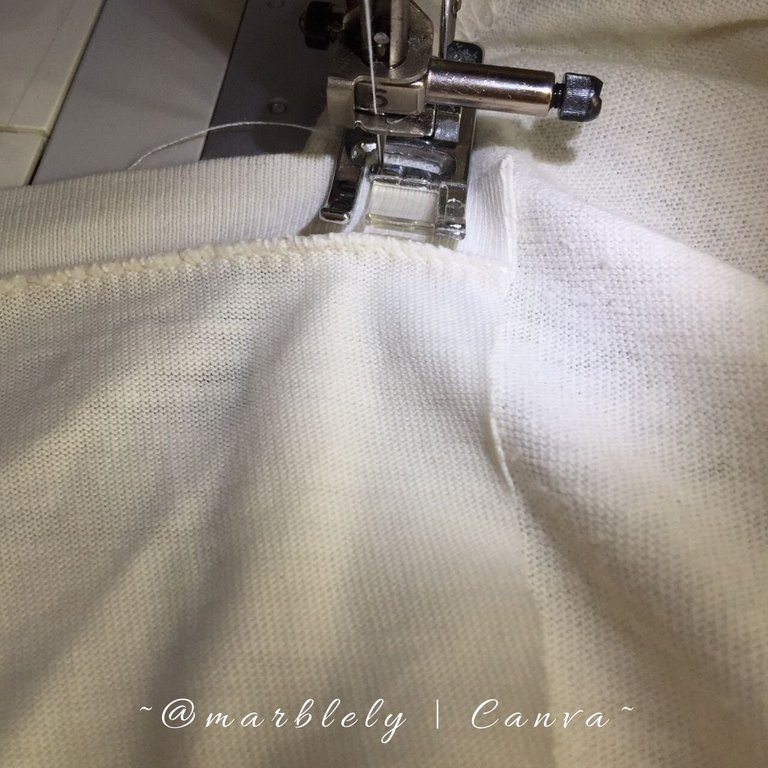 The good thing about using an old t-shirt is that they do not fray that much around the edges and this lessen the work needed for this kind of mending. Old t-shirts are great material to use to mend holes of most types.

And done!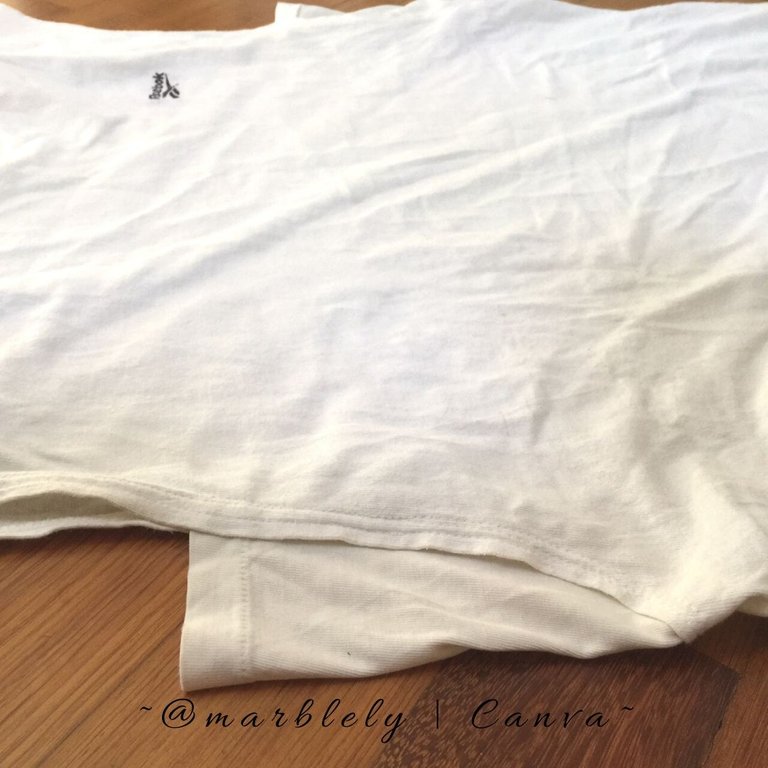 ~ ~ ~ 🧵🧶💗🧶🧵 ~ ~ ~

Here's wishing everyone a good week ahead and
Happy #NeedleWorkMonday! Take care!

~ ~ ~ 🧵🧶💗🧶🧵 ~ ~ ~
NeedleWorkMonday
Founder @crosheille
Admin @muscara
Admin @marblely
Admin @shanibeer
💗 Our Motto: Support & Inspire 💗
If you love any craft that uses needles, come and join the fun with us here every Monday! You can also join us every other day at #NeedleWork.
Take a look at the FAQ to learn more!
---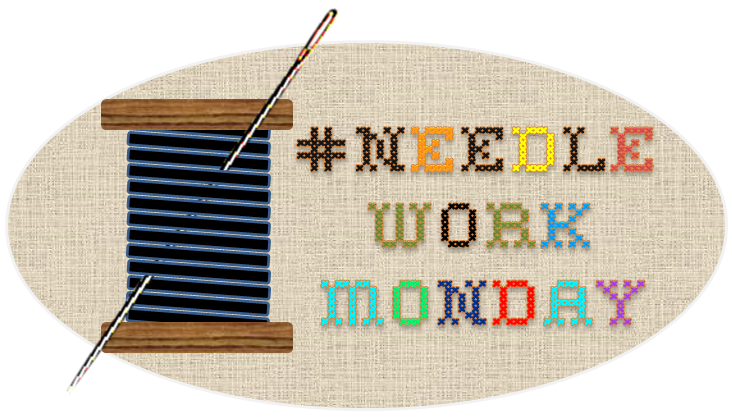 Remember to subscribe to the NeedleWorkMonday community!
Read here to learn how!