I really like this bag, mainly because of its canvas fabric in ombre colour in white and indigo blue shades.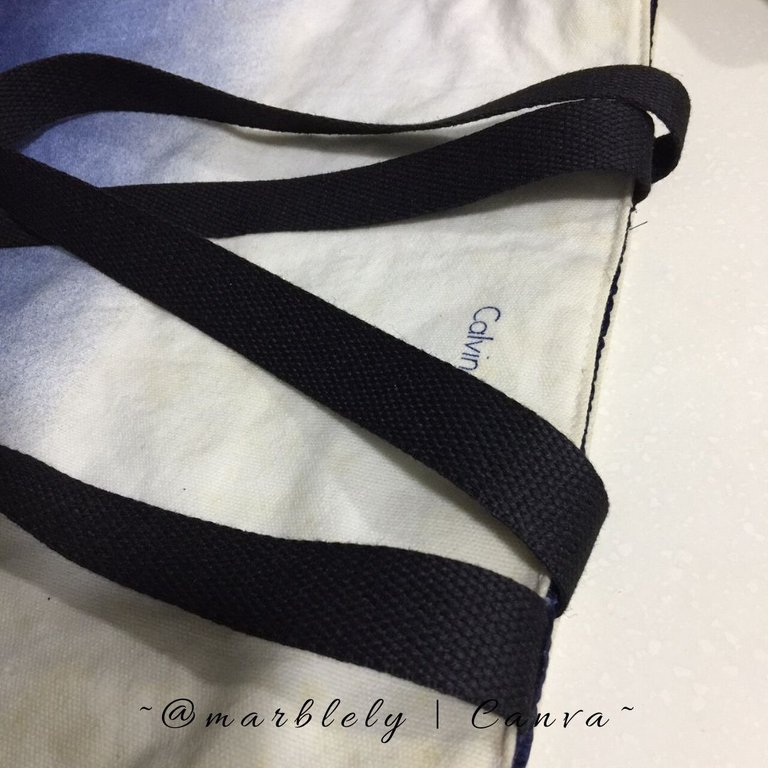 But, there was a problem. The bag came with faux leather handles. Over time, the handles deteriorated and they deteriorated badly.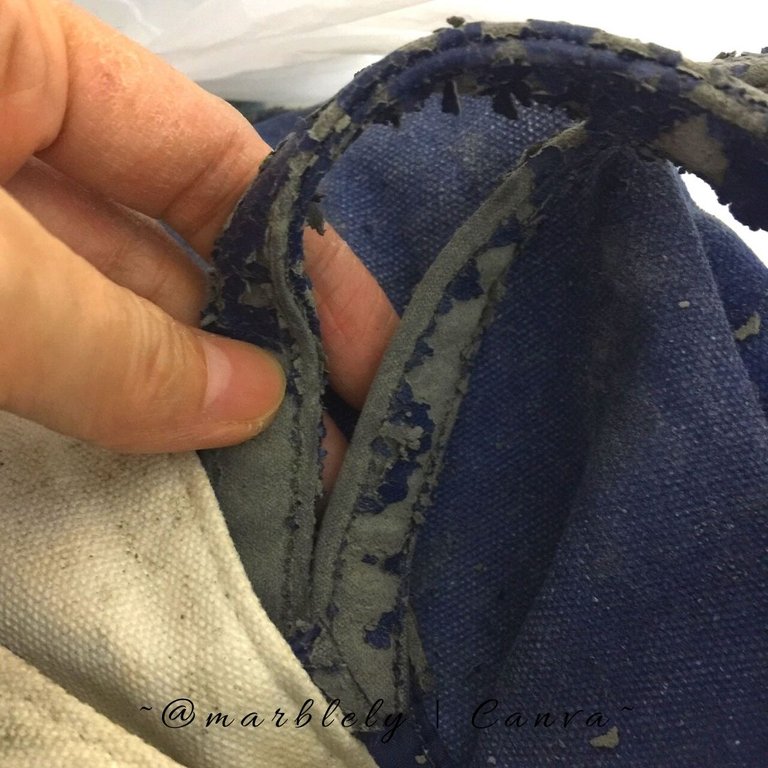 The rest of the bag is still in good shape. It has a nice canvas fabric, a lining with a zipped pocket and it would have been such a waste to throw the bag away just because of the handles.
I made a plan to remove and replace the handles. Easy peasy right.

I used a thread picker to remove the handles first and it was a messy affair. Bits and pieces of the handles were dropping everywhere.
I spent a lot of time trying to remove the handles until I gave up because it was too messy.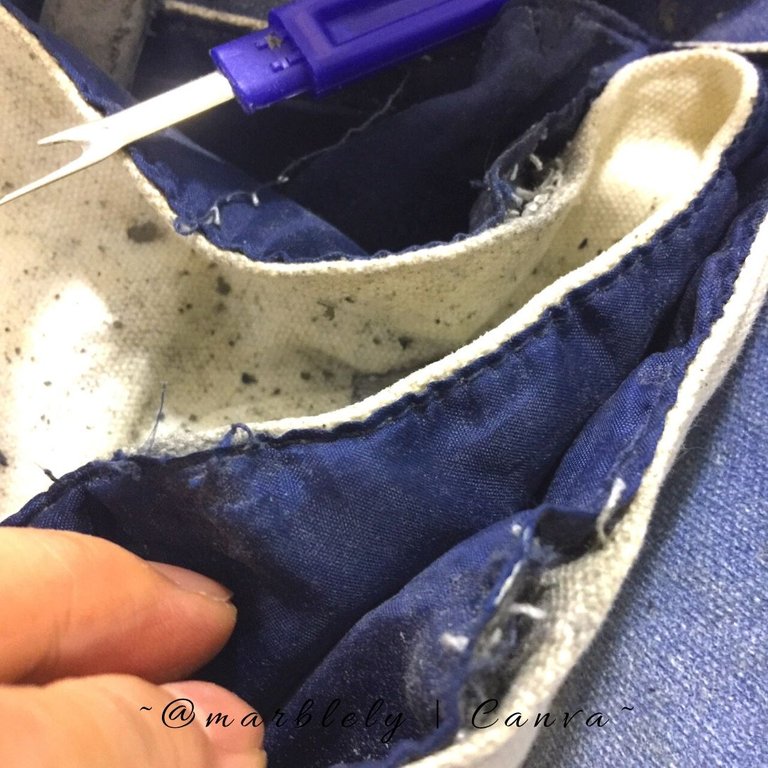 I stuffed the bag with its messy handles into a corner somewhere (for monthsssss) until recently, I decided it was time to complete this work.

After a renewed energy and determination, and some excruciating peeling and picking, I finally did it. I removed the handles but I had to wash it before I could sew on the new handles.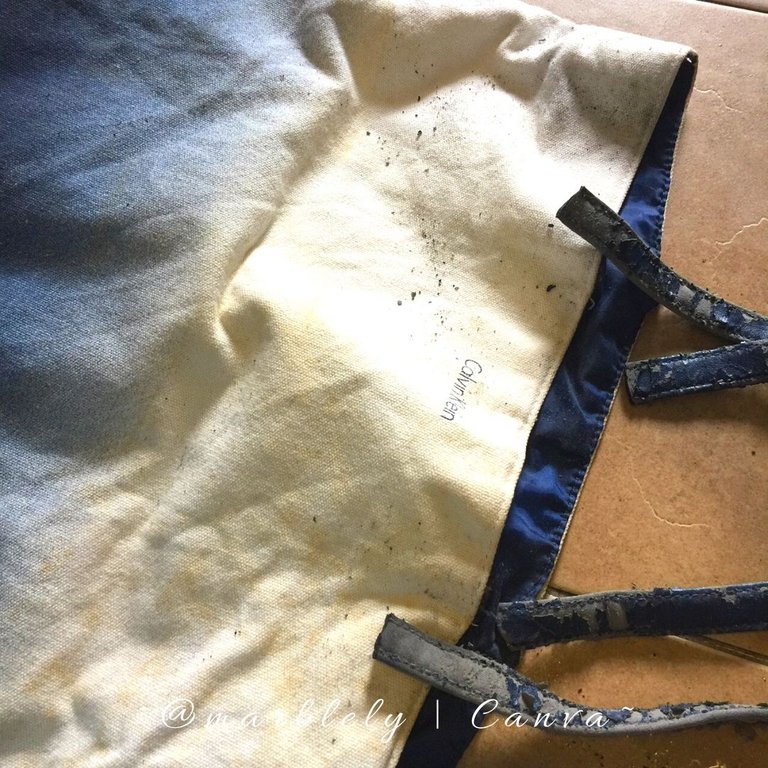 I scrubbed away the gray bits and washed them away, before leaving the bag to dry.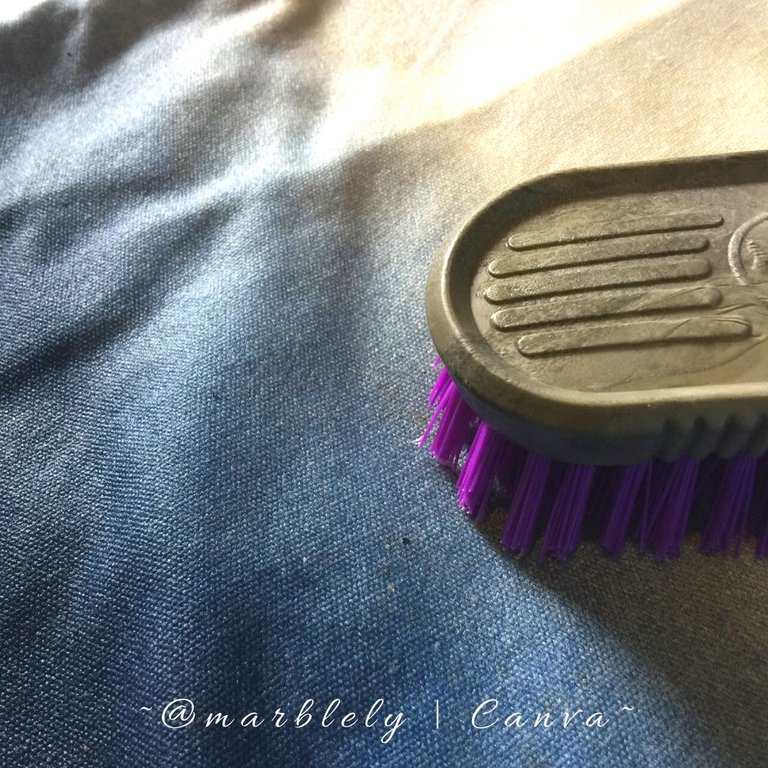 This is the cotton web that will replace the handles. I cut out about 2 x 70cm for the handles, just long enough for me to sling the bag onto my arm.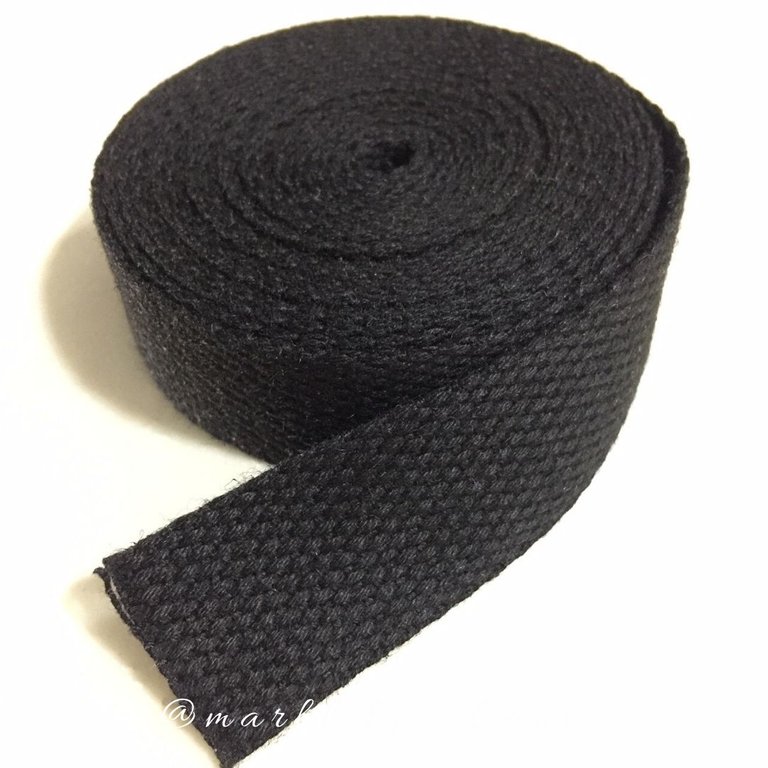 Once the bag was cleaned and dried, I inserted the cotton web into the spaces where I thread picked the old handles out.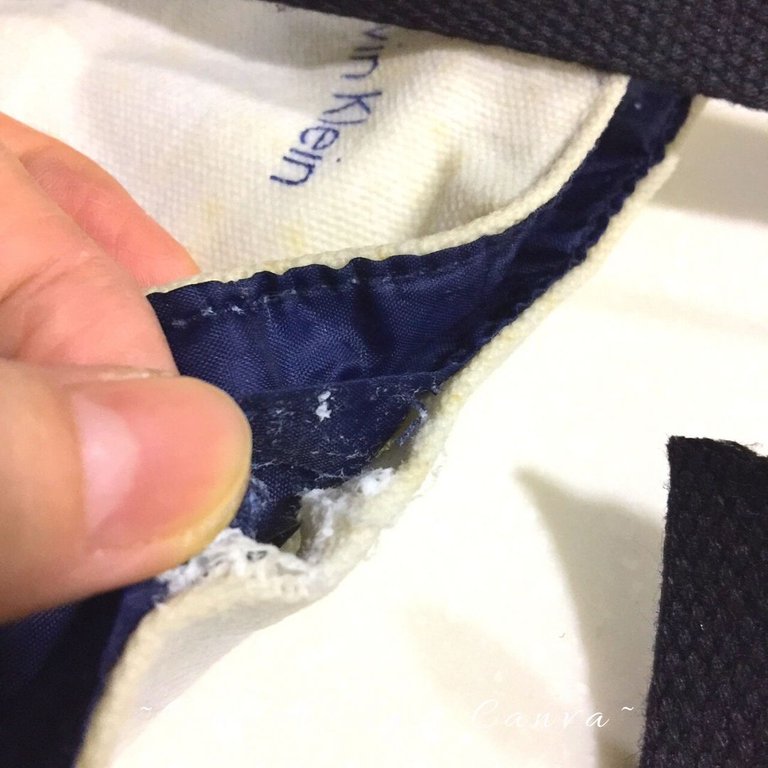 I pinned the 4 spaces in place...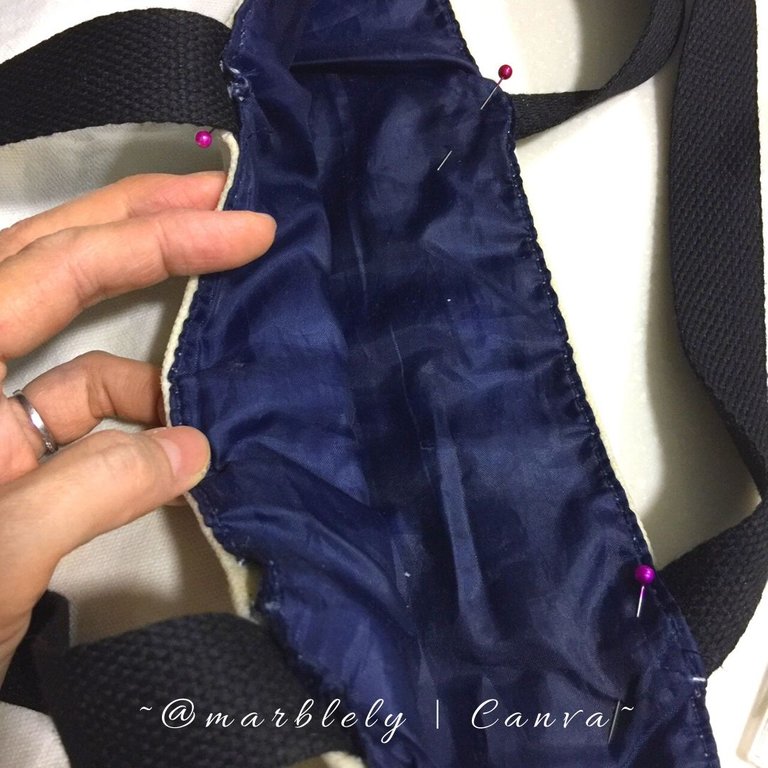 ...before sewing the handles onto the bag at each respective space.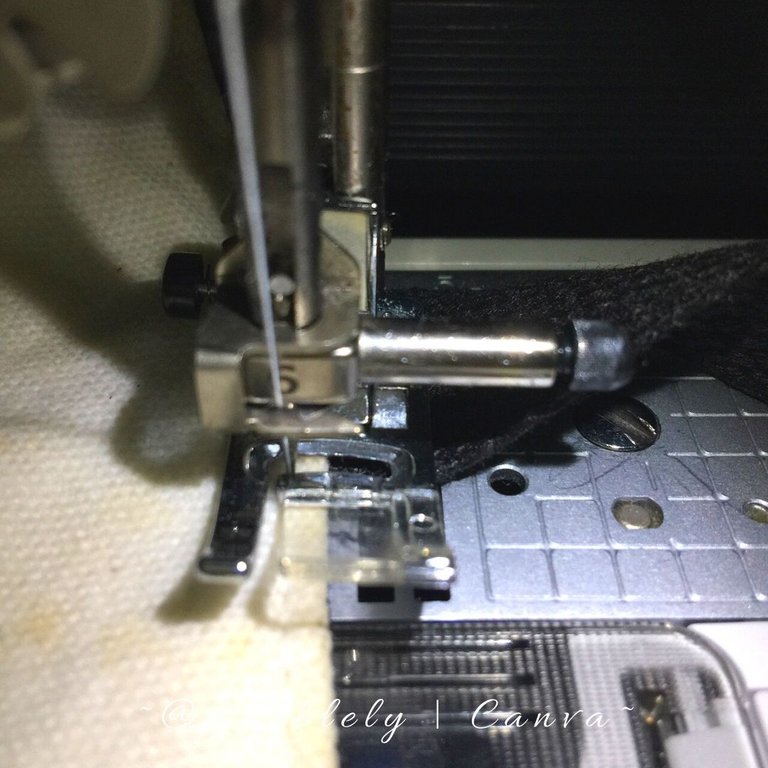 I am glad that the bag is finally restored to its usable form again :)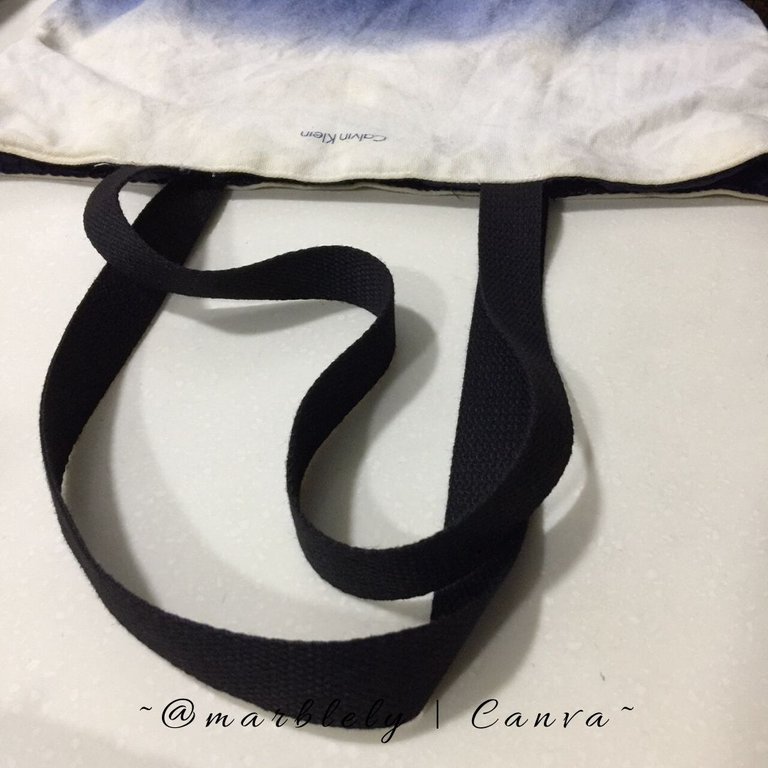 ~ ~ ~ 🧵🧶💗🧶🧵 ~ ~ ~

Here's wishing everyone a good week ahead and
Happy #NeedleWorkMonday! Take care!

~ ~ ~ 🧵🧶💗🧶🧵 ~ ~ ~
NeedleWorkMonday
Founder @crosheille
Admin @muscara
Admin @marblely
Admin @shanibeer
💗 Our Motto: Support & Inspire 💗
If you love any craft that uses needles, come and join the fun with us here every Monday! You can also join us every other day at #NeedleWork.
Take a look at the FAQ to learn more!
---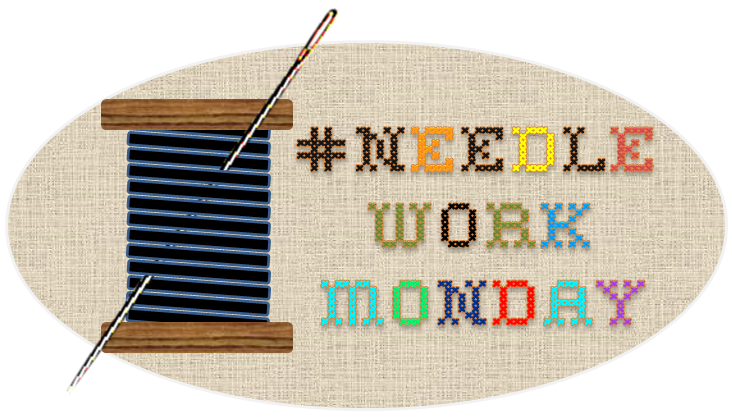 Remember to subscribe to the NeedleWorkMonday community!
Read here to learn how!