Hello Hiveians
Am happy I got to turn this old fashioned dress into something lovely and fitting.
I got this dress from my friends mum for a gift and never liked the haltar neck design of the dress, so i made the fitting adjustment and cut off the unnecessary parts into an off shoulder gown as this.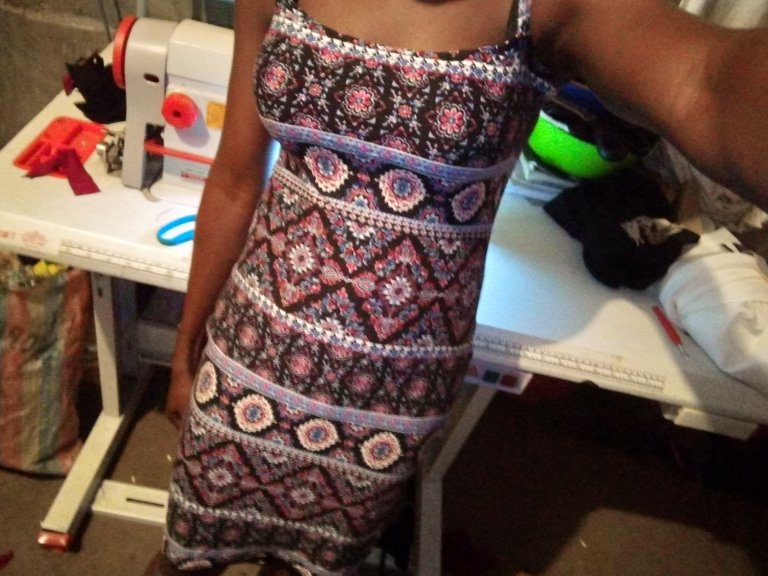 ---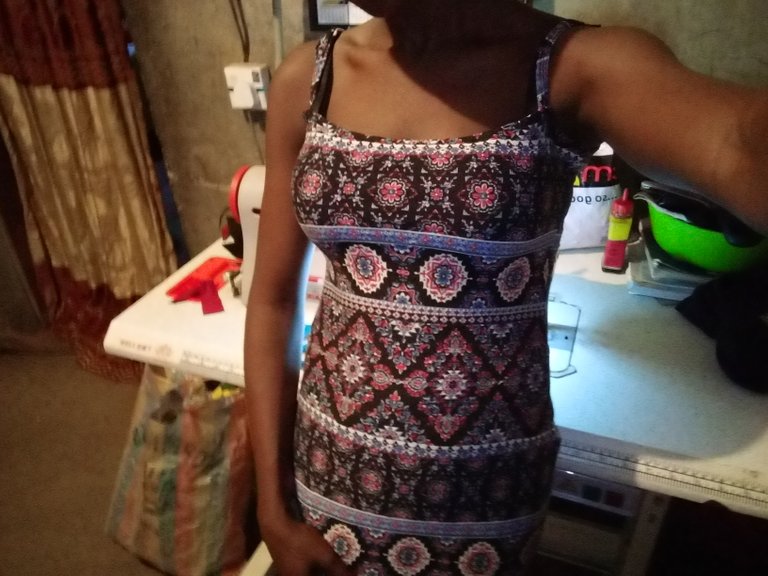 Making process
First i cut off the halter neck part
Used 6 inches for my chest circumference
---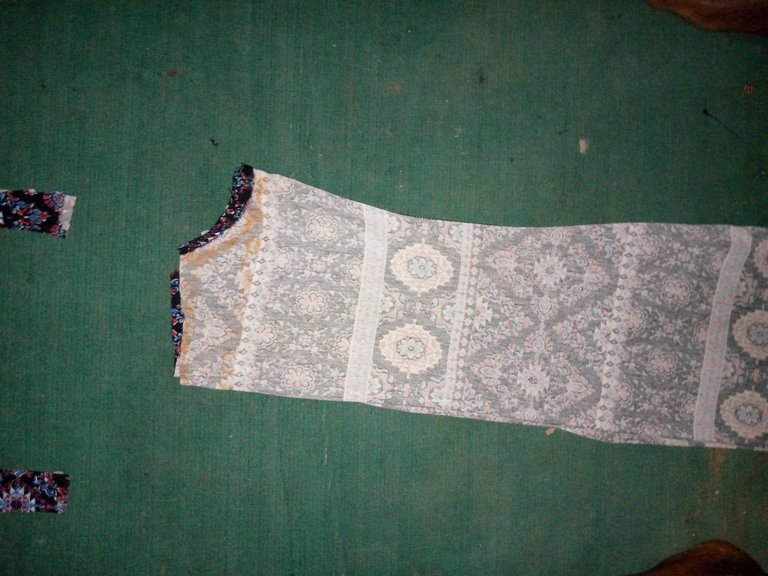 Next i added my hip bust and waist measurements for fitting.
On the sewing machine, i stitched and turned in the chest areas and added the strap to serve as thin sleeves.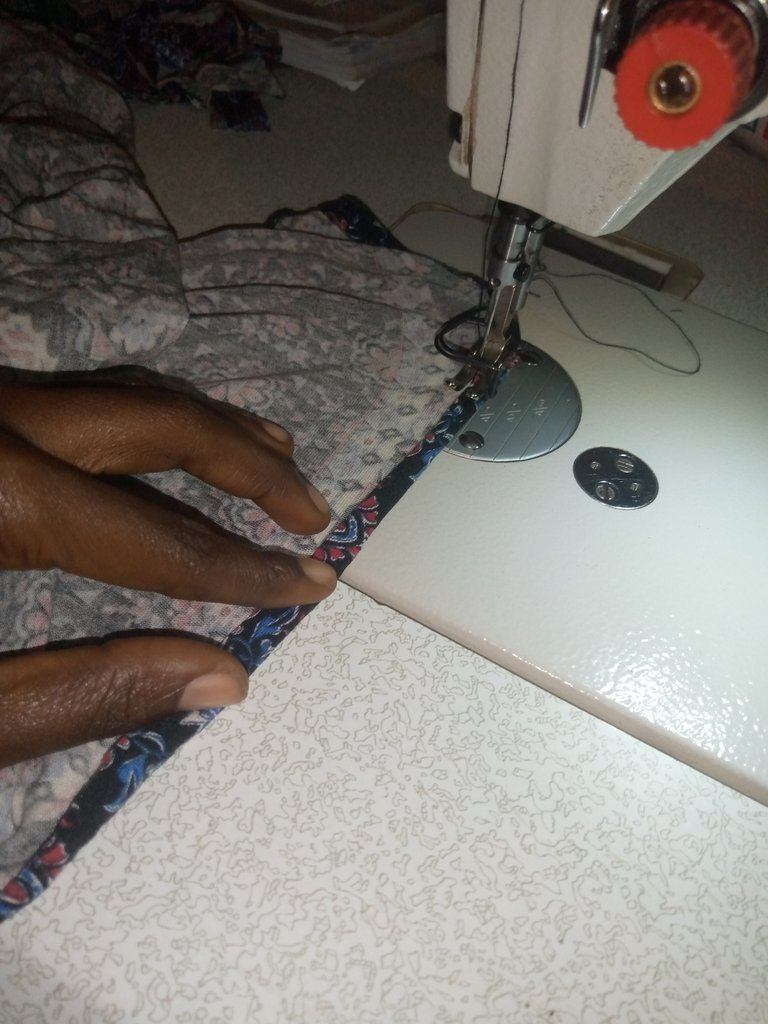 ---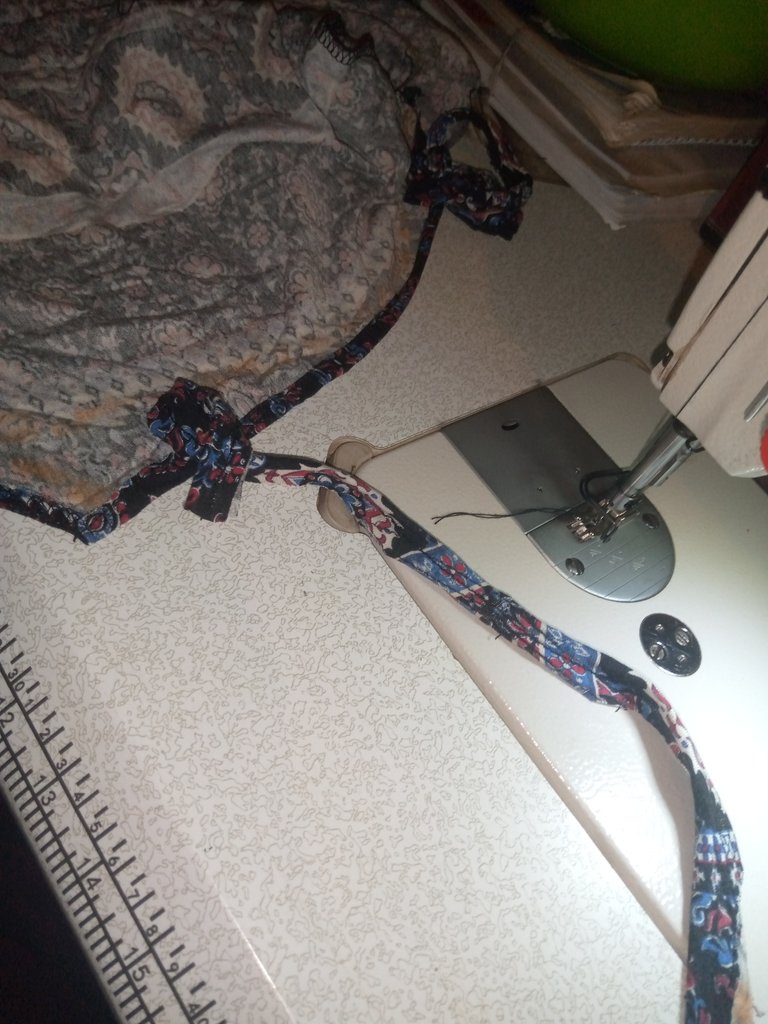 ---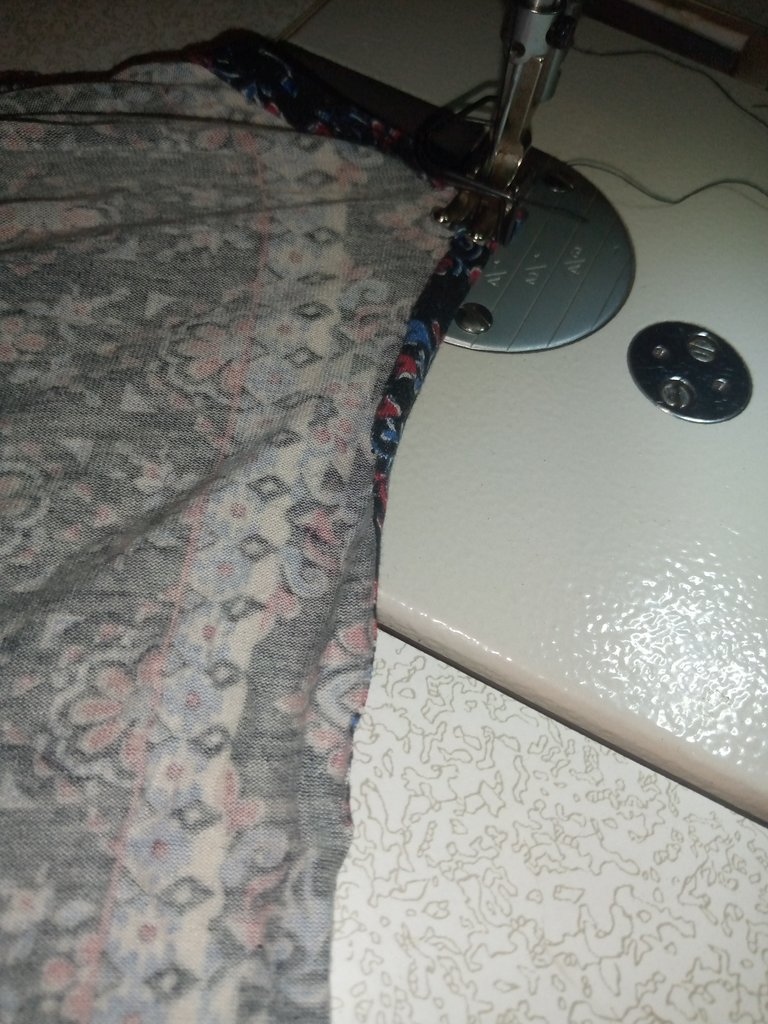 ---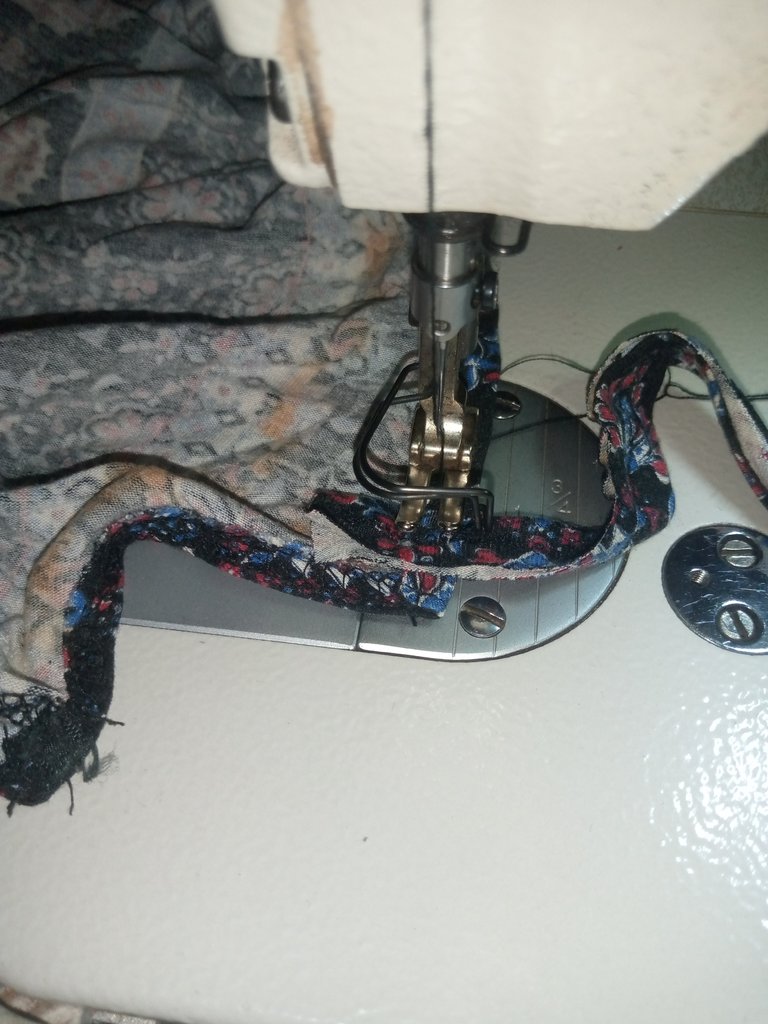 I lover the outcome of this, as I turned the old fashion style that was exposing the bust into something more decent fitting and lovely.
A very easy diy
Would you like some fitting touches to your old clothes, here is an idea to go about some of it.
You can be creative and make something new of your old clothes as well.
Thanks for checking out my blog.