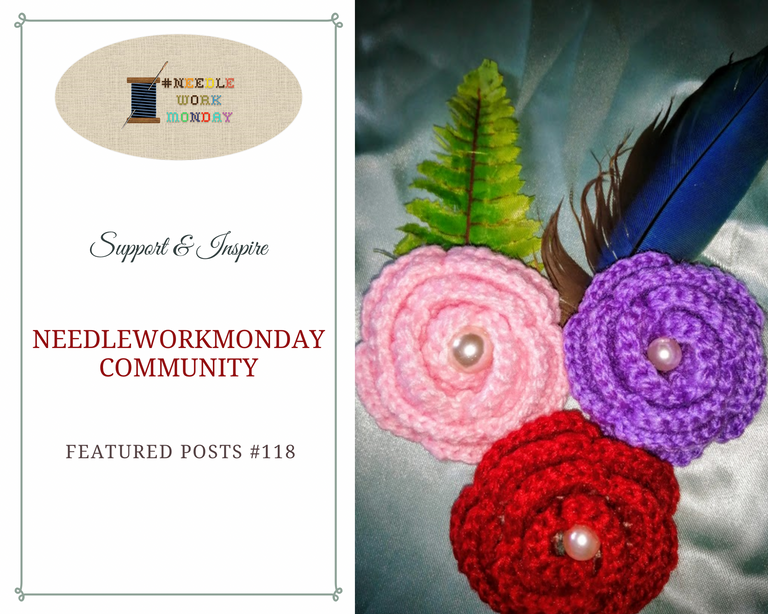 Greetings to all needle artists and supporters!
Welcome to NeedleWorkMonday Community's
118th Featured Posts!
This is a weekly curation showcasing the needlework of our very own HIVEians.
Every Monday we get together to share our love and passion for the needle arts, posting from the NeedleWorkMonday Community and using the #needleworkmonday tag. On all other days we use the #needlework tag. We enjoy each other's creations, ideas, patterns, tips and shortcuts.



𝒪𝓊𝓇 𝓂𝑜𝓉𝓉𝑜 𝒾𝓈 𝓉𝑜 𝒮𝓊𝓅𝓅𝑜𝓇𝓉 𝒶𝓃𝒹 𝐼𝓃𝓈𝓅𝒾𝓇𝑒.
Let us as a community, continue to show our love and support by visiting and commenting on each other's work while inspiring one another with the beautiful works of needle art that we do. Nothing makes a heart happier than to read a supportive comment from a fellow member!


Here are our featured posts this week:
by @leticiapereira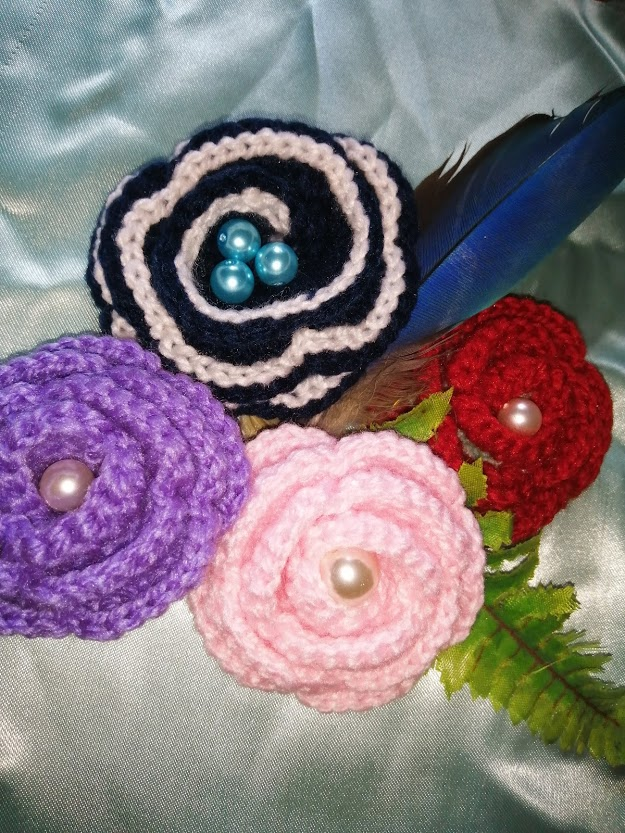 These beautiful crocheted roses would make a lovely appliqué for a craft project. They would also make great give aways. If you would like to make one @leticiapereira shows us how :D

by @yolimarag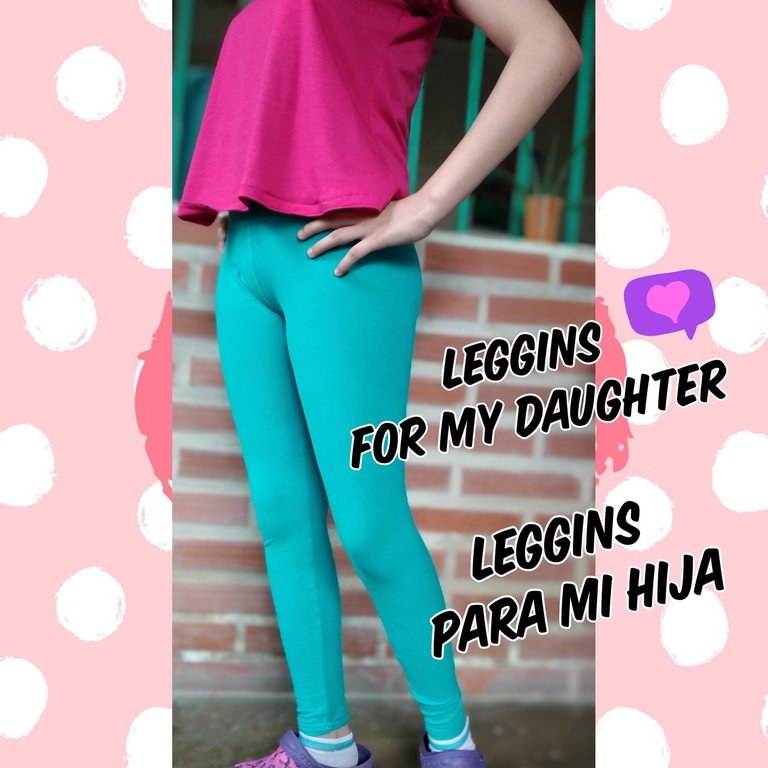 @yolimarag is on a journey to learn how to sew little by little. She takes us along the way as she makes these leggings for her daughter. We look forward to seeing her journey in sewing blossom!

by @angelys
We have one more tutorial to share with you. These cute pants with the side ribbon made by @angelys can be customized with many colors. It would be fun seeing how many combinations you could come up with!

Thank you for stopping by to view our featured posts for this week. Please stop by their posts and show them some love with a read, a comment and an upvote for sharing their handmade creations.
To see more needle arts, please check out the the NeedleWorkMonday Community and check back here with @needleworkmonday every Wednesday / Thursday for the weekly Reblogs and Curation posts!!
If you are a needlework artist we'd love to have you join us to share your work and inspire the Hive blockchain to give a craft a try.

All entries for this challenge are due and must be submitted in 2 weeks on Monday, December 28th! We will bring in this New Year full of hope and ambitions!





Please Subscribe and Post from the NeedleWorkMonday Community for a chance to be featured and upvoted! (please follow the posting guidelines in our updated FAQs)! On Mondays, please ensure that you include the #needleworkmonday tag and on other days, please use the #needlework tag (without the word Monday attached).









NeedleWorkMonday Founder: @crosheille




Administrators:




Today's curation is written by @crosheille