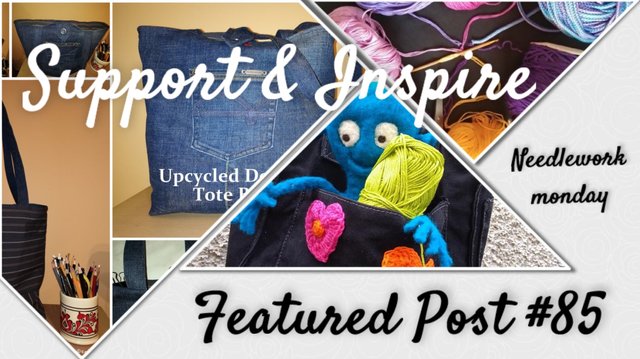 Greetings to all needle artists and supporters!

This is a weekly curation showcasing the needlework of our very own HIVEians. Every Monday we get together to share our love and passion for the needle arts using the #needleworkmonday tag. On all other days we use the #needlework tag. We enjoy each other's creations, ideas, patterns, tips and shortcuts.

We strive to bring to you great quality work filled with tutorials and inspiration. Please help us keep these wonderful needle arts alive and thriving by supporting our creative work and community!


But first let's announce the winner of the 1,000 HP Delegation for 30 Days for the third week of April. The NeedleWorkMonday's Community Posting Drive Challenge runs on HIVE from the first week of April until the first week of May!
Those who posted directly from the NeedleWorkMonday Community this week and eligible to enter the drawing for a 1000HP Delegation for 30 Days from @shanibeer are as follows:
@akipponn, @barbara-orenya, @inici-arte, @jurich60, @mers, @neumannsalva, @romeskie, @sarimanok, @starjewel.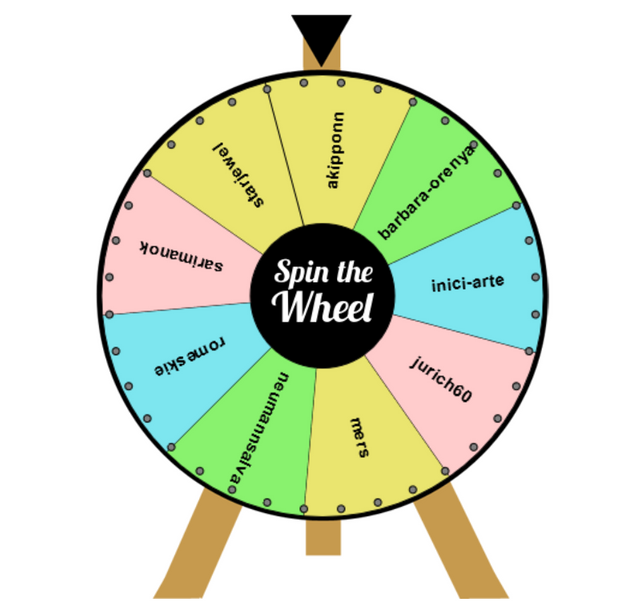 Congratulations @akipponn! 🎉

If you would like your chance to win please follow the posting guidelines (found in our FAQs below) and post directly from the NeedleWorkMonday Community!

Let us proceed to this week's featured projects...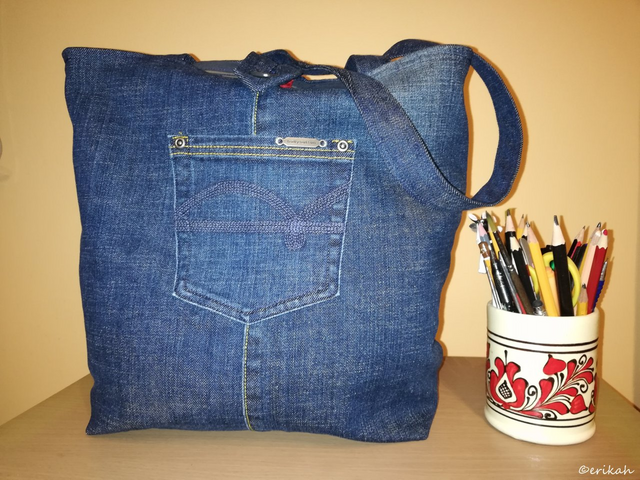 Making new things from old is good for the environment. But besides these theoretical reasons, there are many others for doing so. Practical ones like thriftiness or the one known to all that like DIY: "Can I make what I want from what I have? And how?" Often you have to fall back on your accumulated knowledge and experience. Problems only arise during the creative process - it is a constant learning.
@erikah encountered some challenges during the sewing of her bag, as she also reports in the text. But the result is impressive, and she probably has learned a lot while making it :)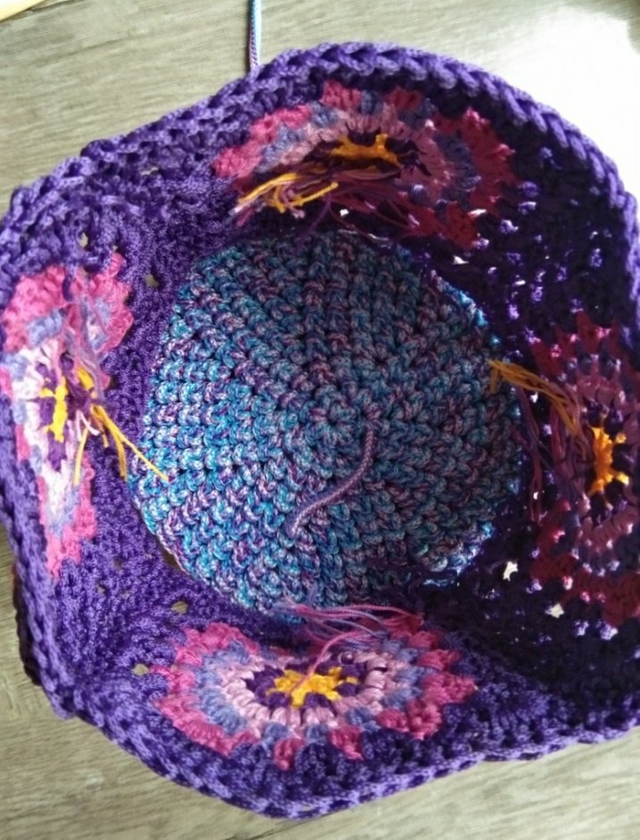 Granny Squares are versatile and @jurich60 shows us here how to use them to crochet a bag. And this bag is specially made for one purpose: to put a ball of yarn in it so she can crochet on the go. For me this is one of the most interesting aspects of the hobby: If I need something, I work out if I can do it myself :)
Also part of our hobby is the social aspect, everywhere in the world you can find regular groups or loose meetings, where people gather and work together, learn new techniques, answer questions or generally exchange ideas and talks about themselves. The old-fashioned "knitting circle" has lost none of its importance even in the 21st century. Her group is called "Crochet Haven" - isn't that a great name, especially in times of Covid-19?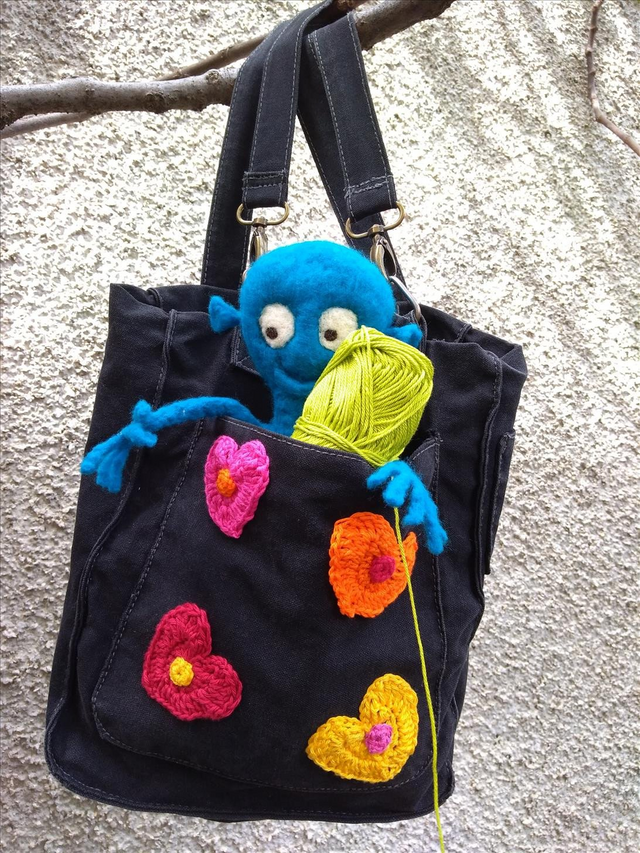 And another bag, more crocheting. But it's quite different here: Crocheted hearts are applied and change the rather unimpressive bag, personalize it. And of course @felt.buzz's blue guy fits perfectly!
@barbara-orenya shows us how to change things with little effort, to make them usable again instead of leaving them lying around in the cupboard or even throwing them away.

Three posts featuring bags, very different and yet many similarities - not only because they are bags. It's about ideas and implementing them, about setting a goal for yourself. And apart from these intangible aspects, it's also about material things: Upcycling, where you make exactly what you want, what you need, out of existing materials. Our hobby is not just a pastime, it has very practical applications, even if sometimes you have to use your brain for it (which is part of the attraction).

Thank you for stopping by to view our featured posts for this week. Please stop by their posts and show them some love with a read and an upvote for sharing their handmade creations. To see more needle arts, please check out the #NeedleWorkMonday tag and check back here with @NeedleWorkMonday every Wednesday / Thursday for the weekly Resteems and Curation posts!!
If you are a needlework artist we'd love to have you join us every Monday to share your work and inspire this community to give a craft a try.
On Monday's, please use the #NeedleWorkMonday tag and on other days, please use the #needlework tag (without the word Monday attached) so we can find each other's work.

Read all about it here.

For more information on #NeedleWorkMonday and the community please visit our FAQs!
Please take note of our updated posting guidelines.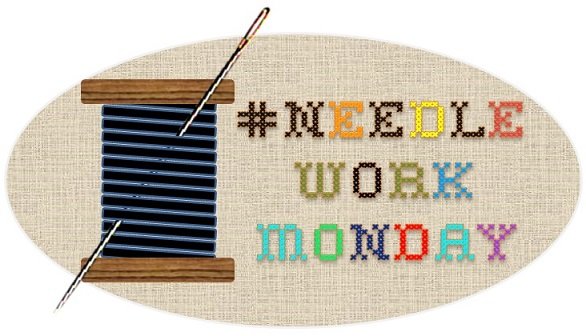 #NeedleWorkMonday founder: @crosheille 🧶
Hostesses (admin): @muscara, @shanibeer and @marblely 🧵
🌷 Today's curation is written by @muscara💻🖱✍🏻
Our Motto: Support & Inspire!