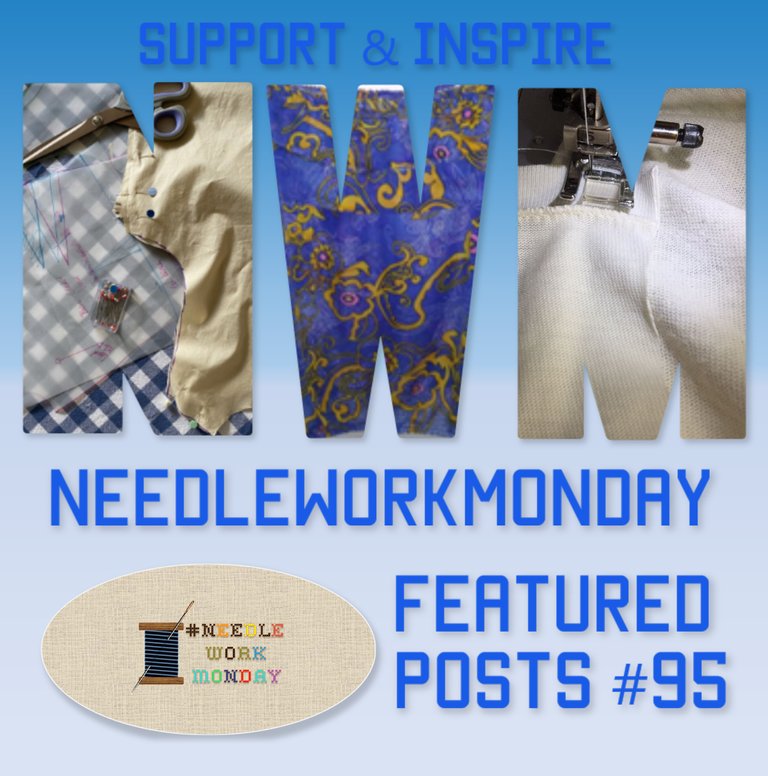 Greetings to all needle artists and supporters!


This is a weekly curation showcasing the needlework of us HIVEians. Every Monday we get together to share our love and passion for the needle arts, posting from the NeedleWorkMonday community and using the #needleworkmonday tag (on all other days we use the #needlework tag). We enjoy each other's creations, ideas, patterns, tips and shortcuts.

We strive to bring to you great quality work filled with tutorials and inspiration. Please help us keep these wonderful needle arts alive and thriving by supporting our creative work and community!


First let us see who's the winner of this week's 500HP Delegation for 7 Days
(please read the announcement about it in a previous post) which will be randomly chosen each week until 24 August 2020 from those who posted directly from the NeedleWorkMonday Community and follow our posting guidelines.
Eligible for this week are: @akipponn, @carolinacardoza, @erikah, @inici-arte, @jluvs2fly, @neumannsalva, @romeskie, @rowee22, @sarimanok and @tahiaarq.
And the winner is.....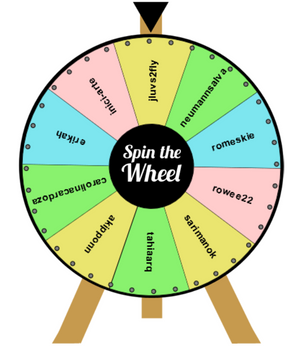 Please follow the posting guidelines (found in our FAQs) and post directly from the NeedleWorkMonday Community on Mondays! Remember to use"#needleworkmonday" as one of the first five tags!

Every project is a personalized project.
Here are our featured posts this week from members who posted into the NeedleWorkMonday Community...


Comedy crafting during summer slump by @neumannsalva

We all have types of clothes that we love and, being needleworkers, we try to make them ourselves. Again @neumannsalva shows us the pitfalls you may encounter - some things might be more tricky than you thought... Though I'm sure sooner or later we see a post from her talking about a happy needleworker with a lovely dress :)





But not all of our sewing is done with lovely store bought fabric to make a fashionable new piece of clothing - sometimes we just want something that fits! So we learn to help ourselves, to use our imagination and the resources we have if, say, a t-shirt's armhole is too big like @marblely does.





@maribelf tells us herself: sewing with chiffon is tricky - you have to work meticulously and use a lot of patience. To sew a blouse without a pattern, but "reengineering" it from an existing blouse is even more difficult. She shows us step for step what she did and the result is impressive!




Thank you for stopping by to view our featured posts for this week. Please stop by their posts and show them some love with a read, a comment and an upvote for sharing their handmade creations. To see more needle arts, please check out the NeedleWorkMonday community and check back here with @NeedleWorkMonday every Wednesday / Thursday for the weekly Reblogs and Curation posts!!

If you are a needlework artist we'd love to have you join us every Monday to share your work and inspire this community to give a craft a try.

Join us! Post from the NeedleWorkMonday Community for a chance to be featured, upvoted and reblogged (please follow the posting guidelines in our FAQs)! On Mondays, please ensure that you include the #NeedleWorkMonday tag and on other days, please use the #needlework tag (without the word Monday attached).

Read all about it here.

For more information on #NeedleWorkMonday and the community please visit our FAQs!

Please take note of our updated posting guidelines.

#NeedleWorkMonday founder: @crosheille 🧶




Hostesses (admins): @muscara, @shanibeer and @marblely 🧵

🌷 Today's curation is written by @muscara 💻🖱✍🏻




Our Motto: Support & Inspire!