Ng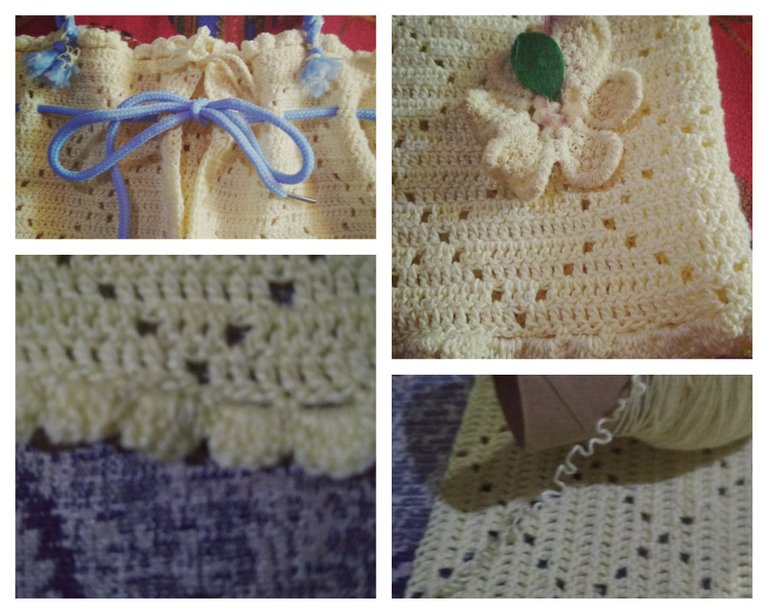 Hello there needleworkers! Sorry am late mydears. I was already done with my draft when we had power outage without prior notice I wanted cry! And it lasted for 48 hours! It was due to the heavy rains and thunderstorms. I guess there were damages along the highways again. Anyways, here it is. I was so excited to post this because I made this for my great granddaughter again. It's my Christmas gift for her.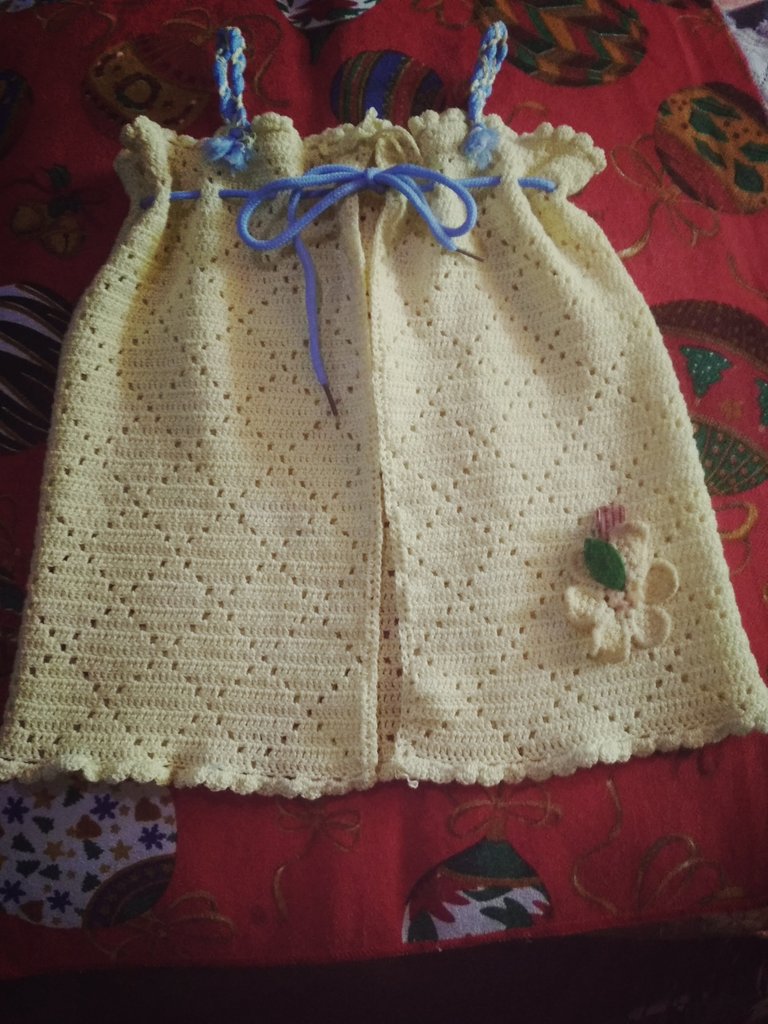 That's the finished product. The thread is soft cotton and smaller than the #20 mercerized cotton that it took me longer to finish it. Actually, it was supposed to be for Antonia when she was still a baby but I got so busy with my band uniforms that it was placed on hold again.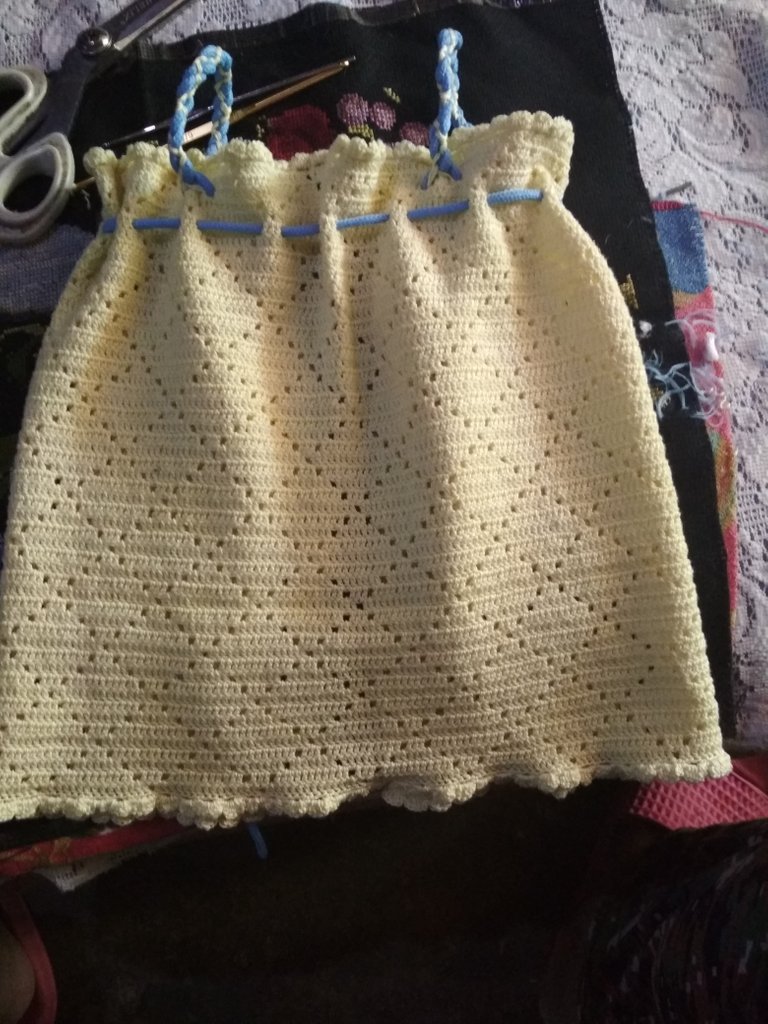 That's the back view.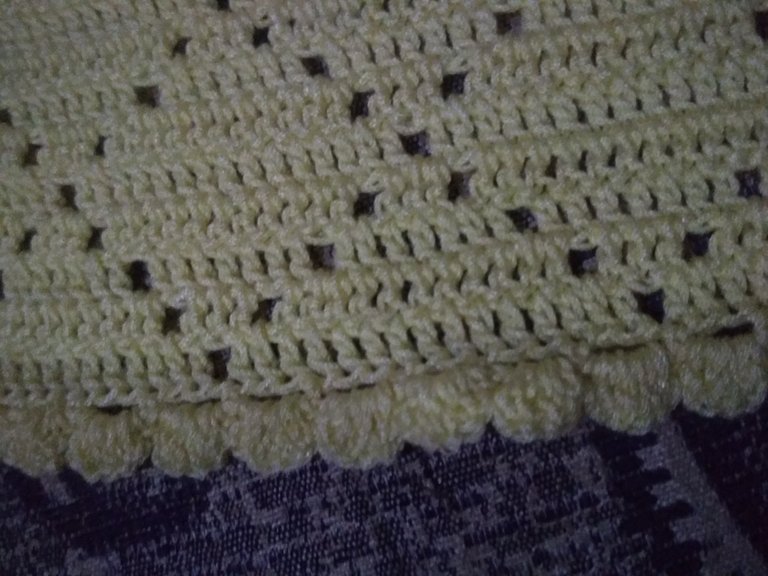 I created little scallops on the lower and top edgings to make it more attractive.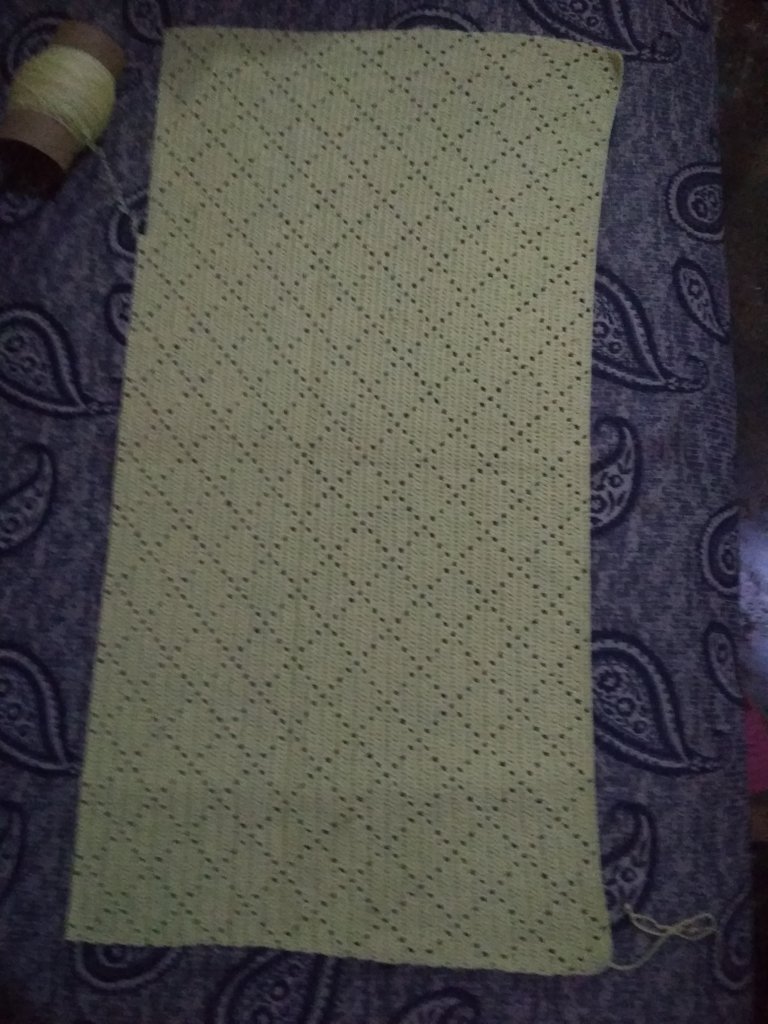 I adjusted the length for Baby Yanna's size.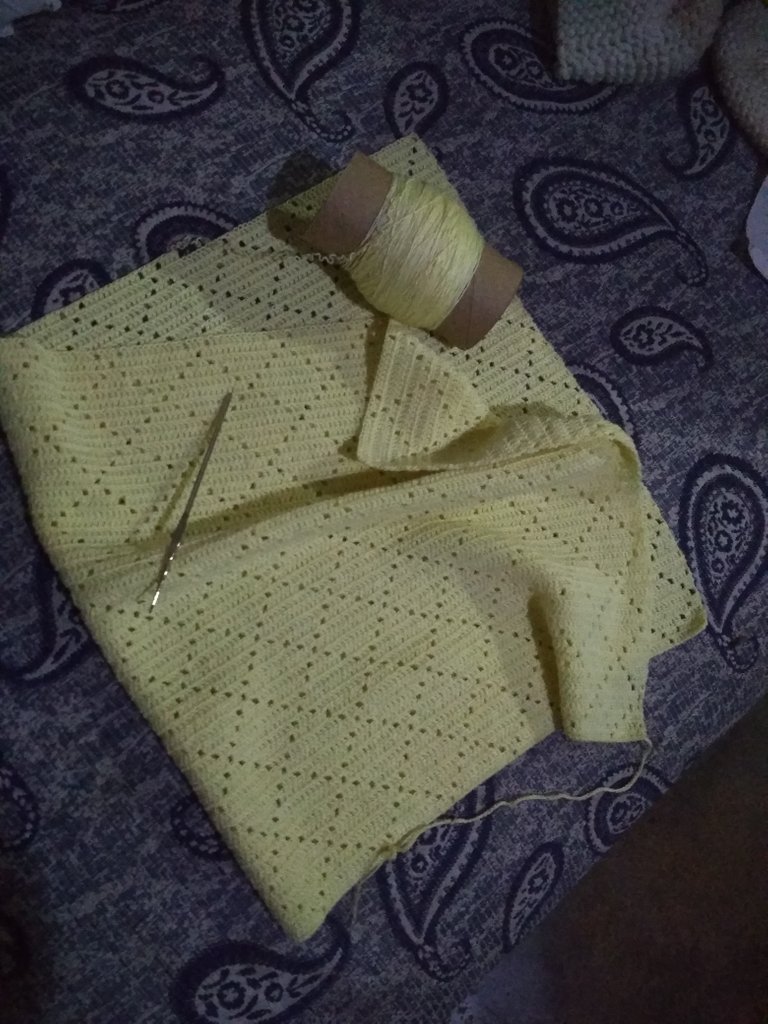 The reason why it was set aside was that the thread was thin and following the pattern made me cross-eyed! Lol!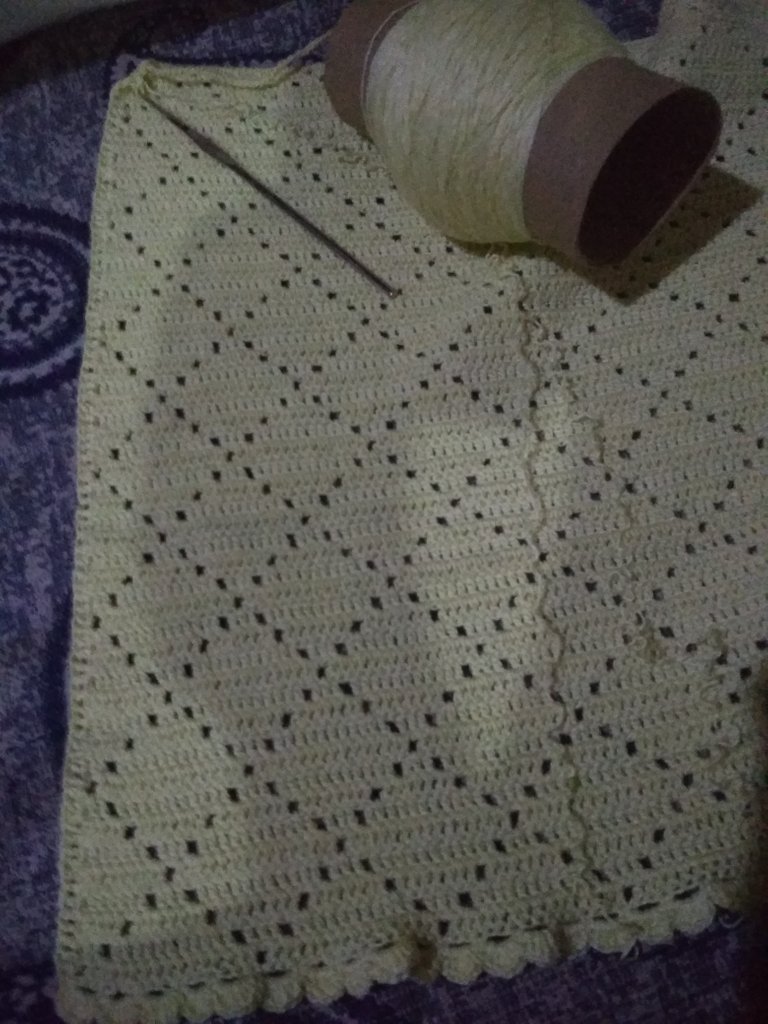 That's making the final edgings to make a dainty look.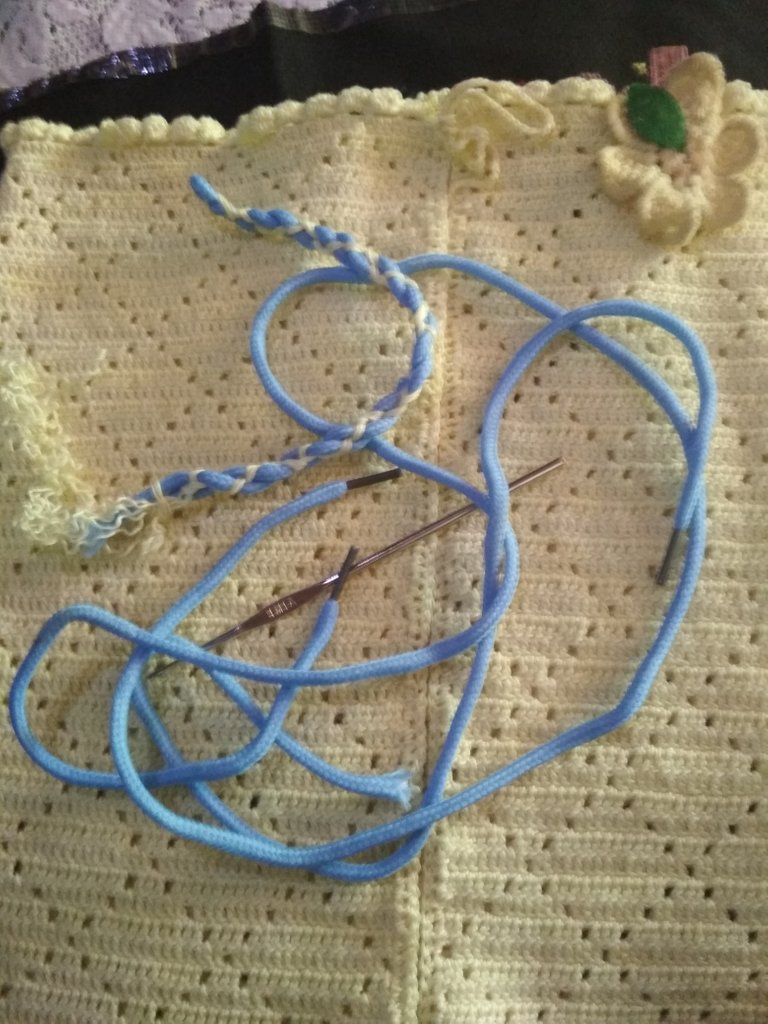 I bought a pair of baby blue shoelace for color harmony and paired it with the thread.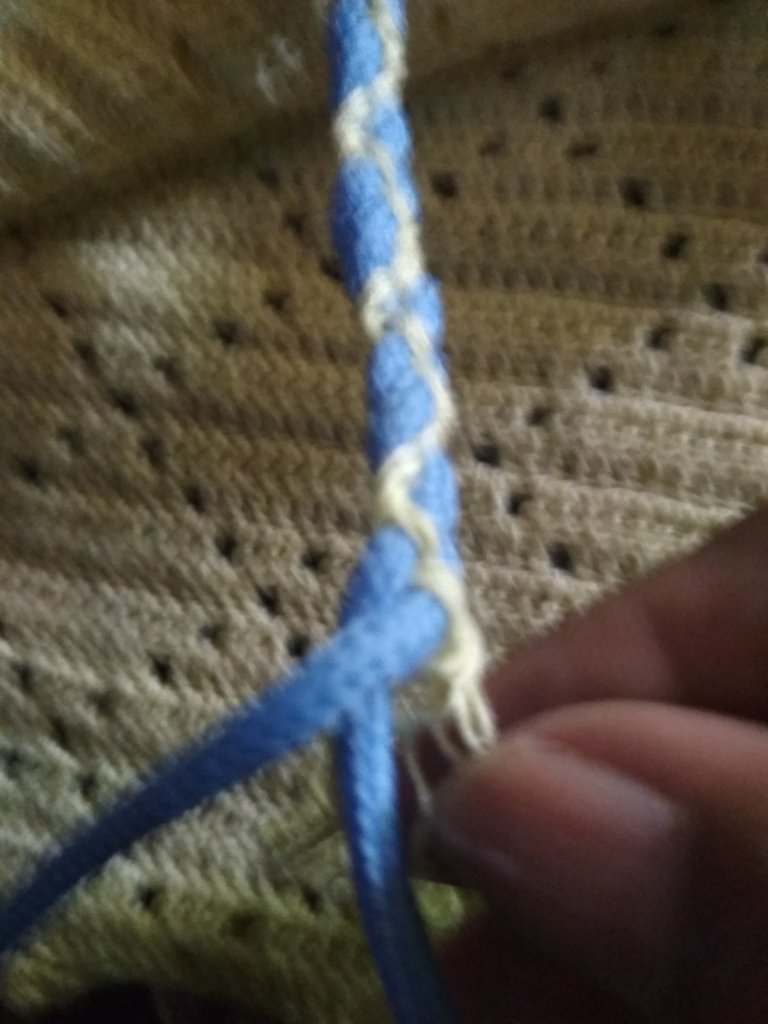 I created a braid in four strands.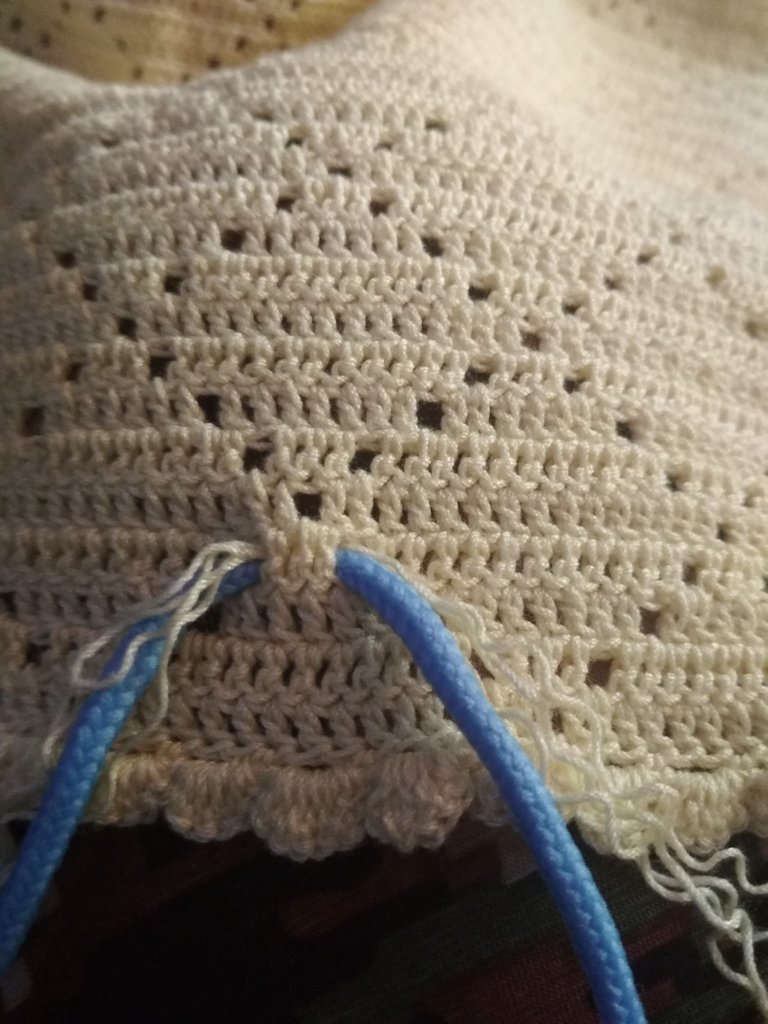 I inserted the cord into the holes after the measurement was done for a cleaner look.
See, it looks sweet, Right?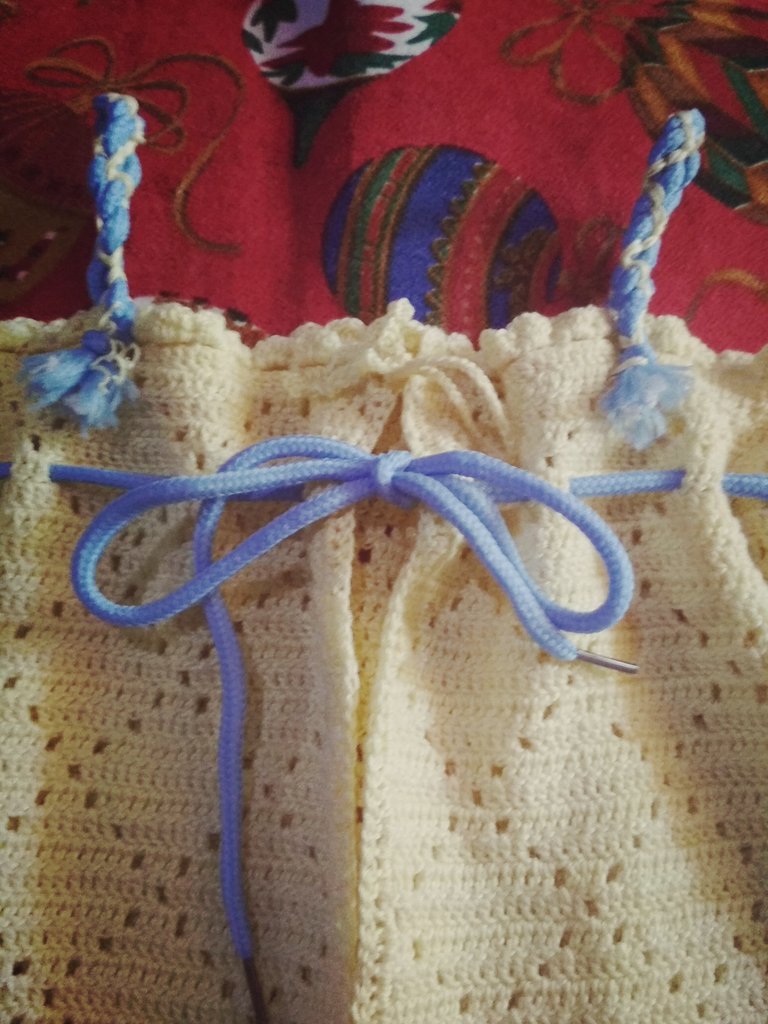 I inserted the cord to make a bow. The purpose of this is that you can easily adjust it lower when the baby grows older.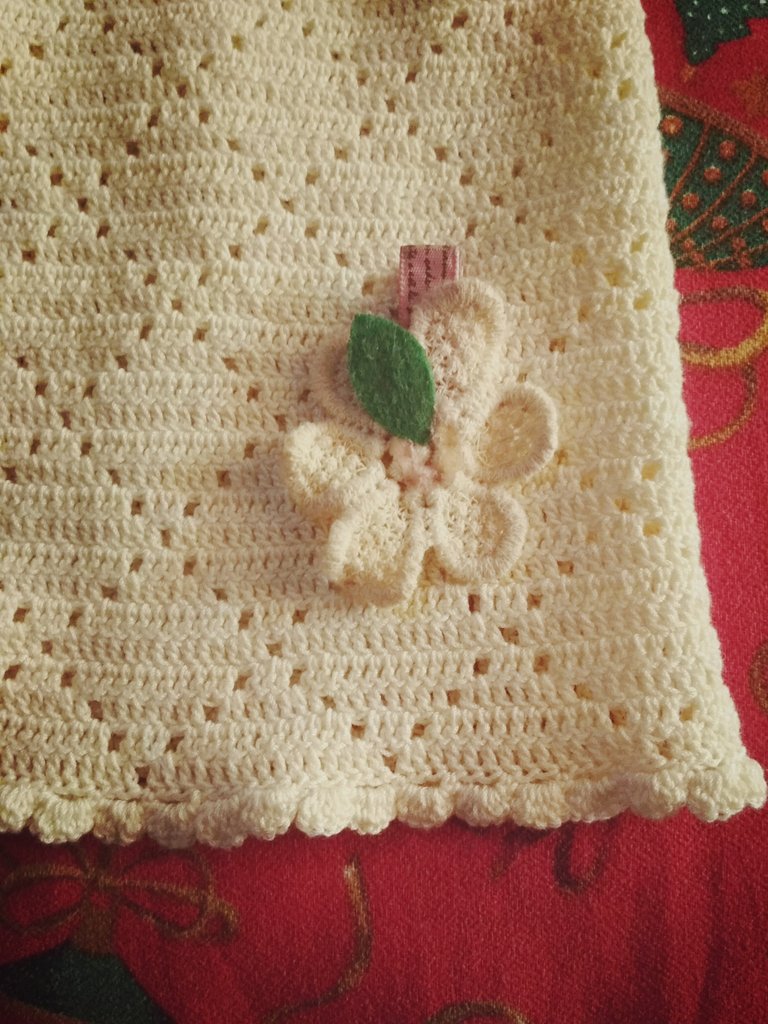 I clipped Antonia's hair clip which enhanced the design of the dress. Her mom can simply pull it in time for washing.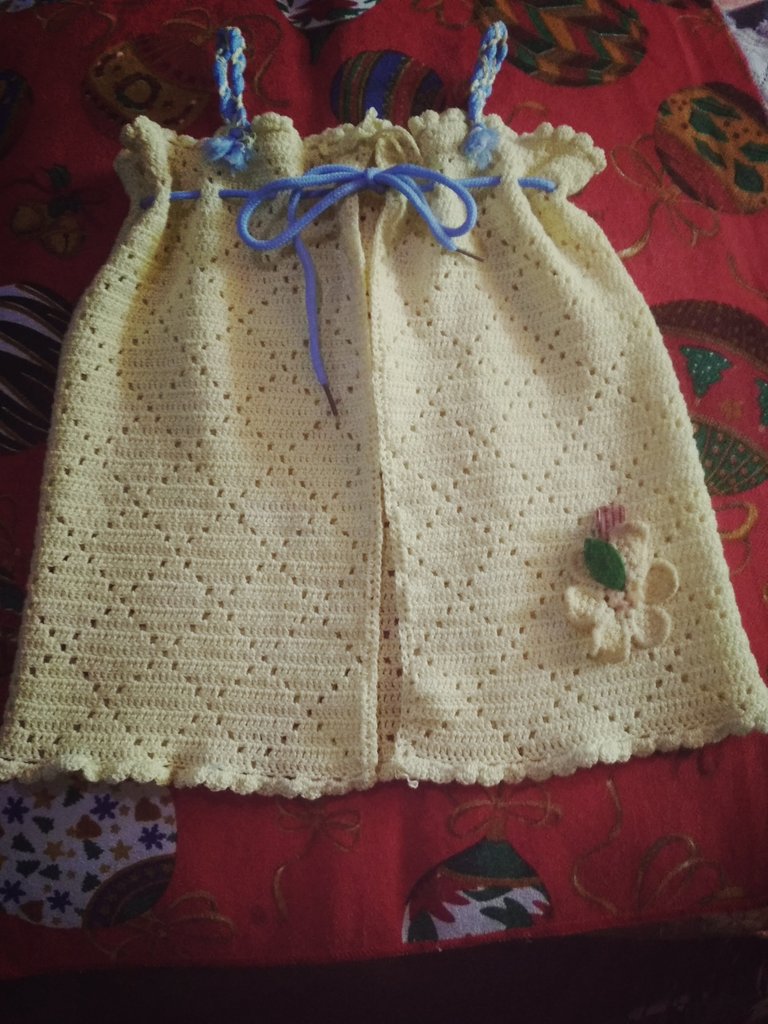 Now it's done. Time to make her baby socks.
Thanking you all for gracing my page as always and my grateful thanks to the ladies behind this awesome community: @croshielle, @muscara, @shanibeer, @marblely and @neumannsalva. Thank you!
Wishing you all a Merry Christmas and a Prosperous New Year! May God bless us all!
Till then,