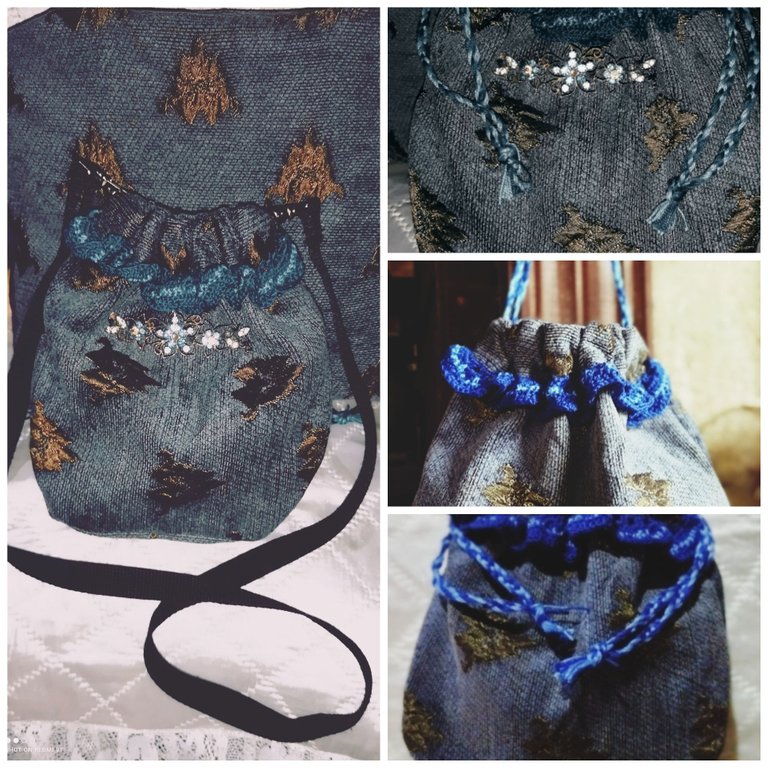 Hello everyone! Last Monday, I resented to you my beautiful brocade handy bag, right? I budgeted the cloth and divided it into two equal parts, then I started to subdivide each piece accordingly. That's how I budget my material guys. Don't just cut them right away especially if your material is limited and it's a waste if the rest only turns to scraps.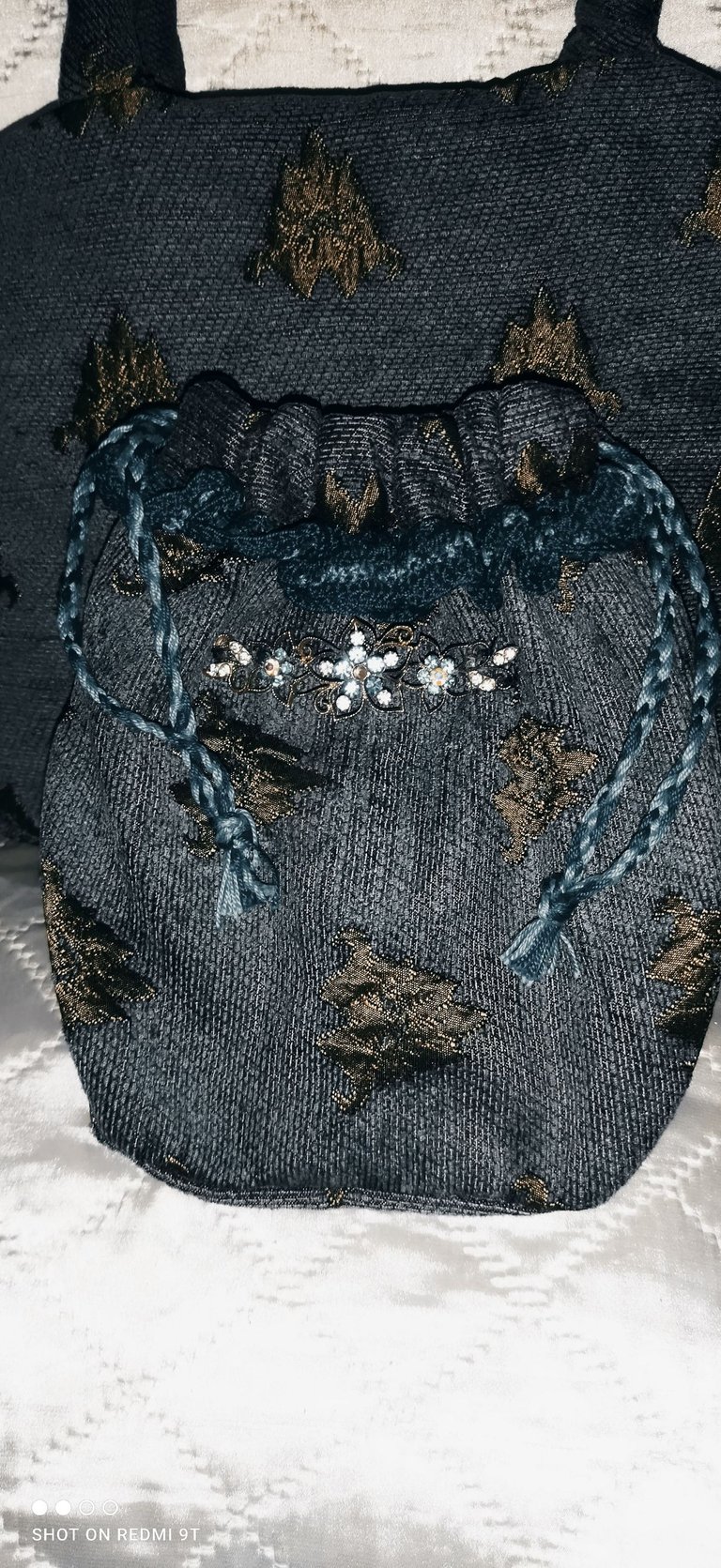 This is what I had been planning to do. I don't often use a handy bag when I go out because carrying a pouch is a lot easier especially when I am using my motorcycle to do the marketing. Below, you can find the step by step process.
Step by Step Process on how to make a pouch With Lining: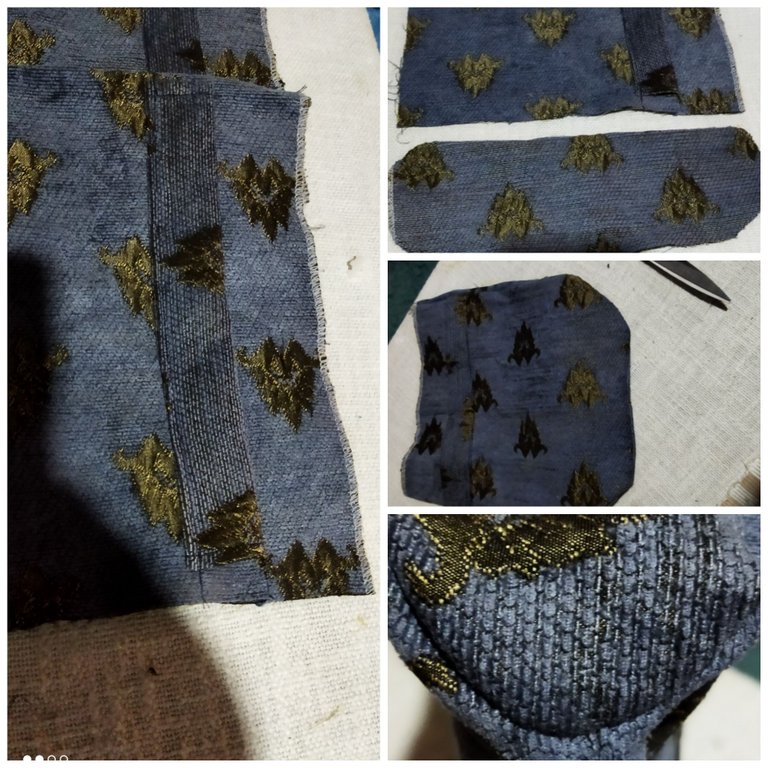 Make s t2o-fold for the body, making an allowance intended for the base and about 1.5 inches for the cord to pass through.

Measure the padding of the base from the centerpoint. You will notice that the boat shape started to show.

Attach both sides before proceeding with the padding.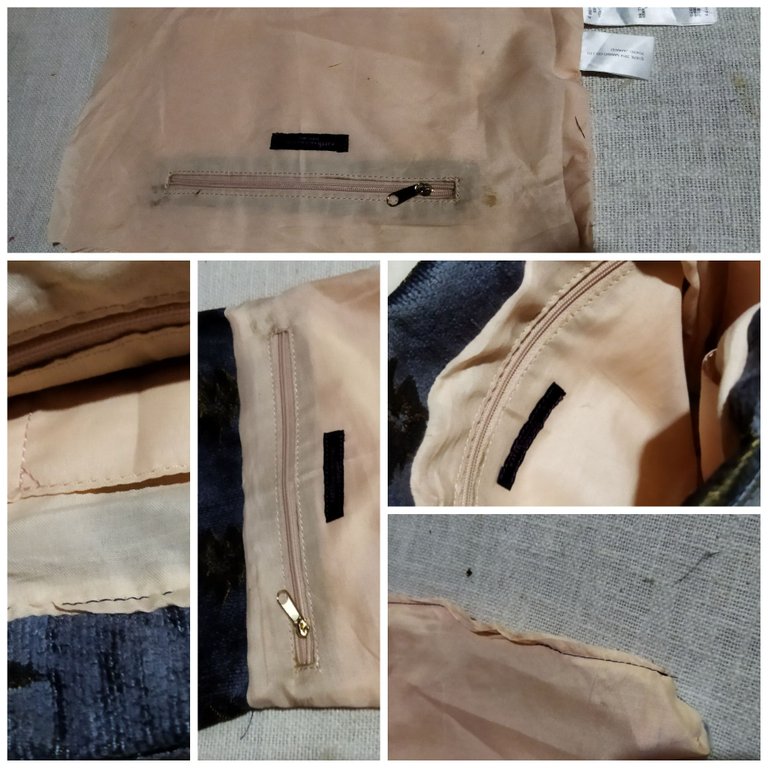 I used an old lining from my old bag.

In joining the lining with the brocade cloth, see to it that there a six-inch opening for you to invert your pouch going to the right part.

After closing both edges, attach the lining on the wrong side then invert inwardly. You can now see a clean finish. Close ithe base part once done.
How To Make The Cord: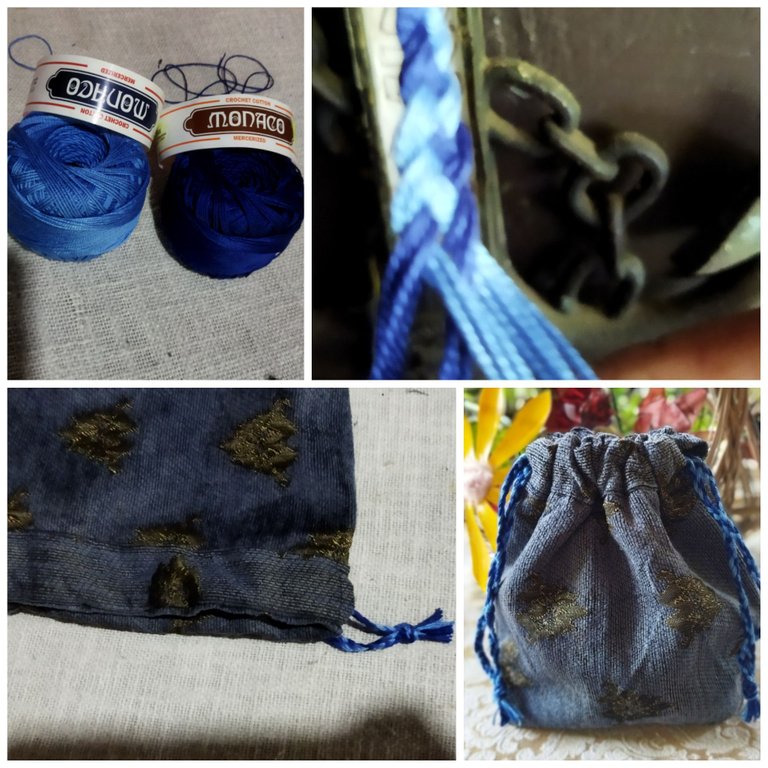 I used a #20 mercerized cotton thread in two shades to mach the cloth. I used four parts with four strands each good for two sets.

Insert each end on the pad provided going to the other end, followed by the other on the other side..

As you can see on the above photo, You can now pull the strings on both sides in roder to close it.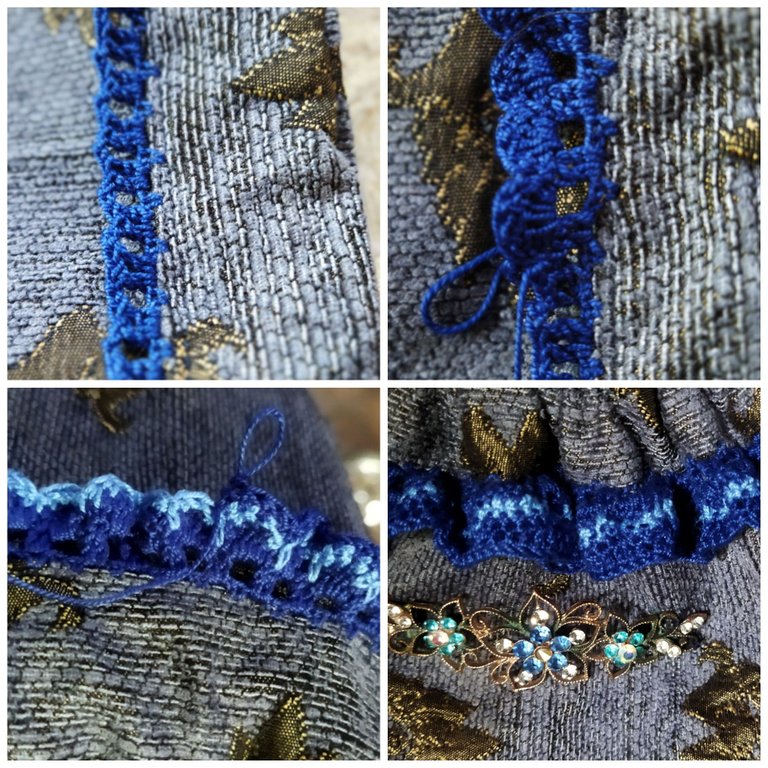 Next, I crocheted some scallops to make my pouch a little grand looking with the same color combination with that of the cord.
I added a broock of blue and white stones which is a perfect match of the whole package! Now you can just insert your hand and clip it on your arm when you do your grocery withpit fear of leaving it behind when you reach for something. Or you can use a clip a sling to make you more comfortableamd carry your package in a more comfortable way!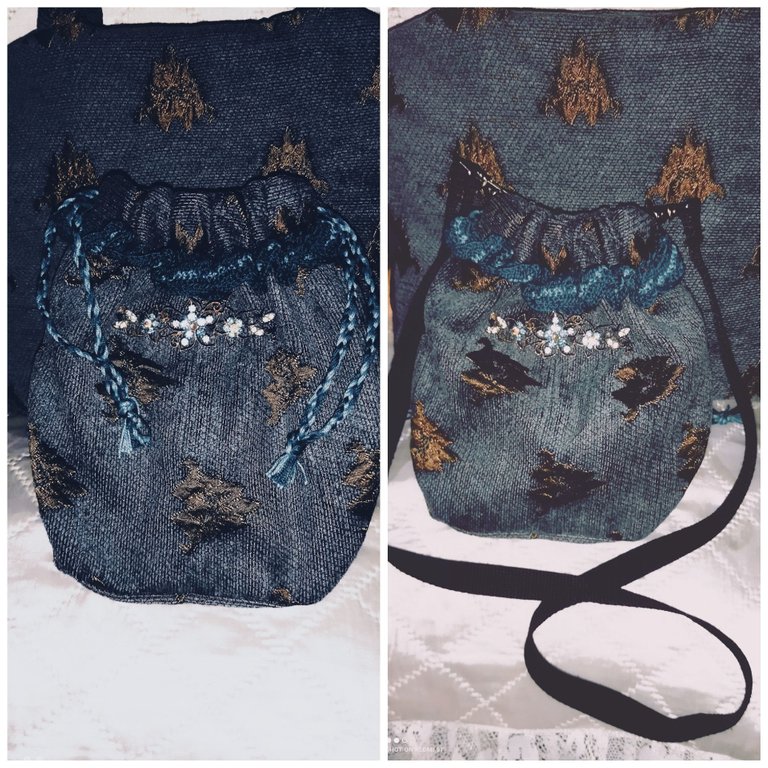 The Result
That's how it looked like now. From a piece of cloth to something beautiful and useful!
Thank you for passing by my friends and thank you for your upvotes as well. They make me more inspired to do more beautiful handicrafts and for you to follow during your free time at home. Thanks you beautiful ladies: @croshielle, @muscara, @marblely and @neumannsalva. God bless you more!
Till then,