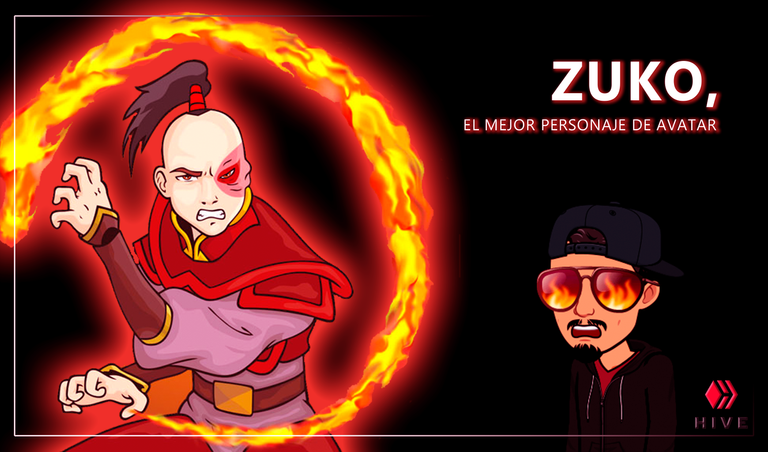 No es el héroe que salvará el día sin sudar, ni el típico villano de cartón en una historia cliché; en muchos sentidos es, de hecho, una persona común: alguien que, de alguna forma, quiere hacer lo que considera que es lo "correcto", solo para terminar estropeando todo, aprender de sus errores y cometer nuevos errores como si de un círculo vicioso se tratara... bastante humano, la verdad. Esto, en principio, es lo que hace de Zuko (antagonista, al menos en la primera temporada, y protagonista de los momentos más épicos de toda la serie) uno de los personajes mejor desarrollados no solo de Avatar: La leyenda de Aang, la serie en cuestión, sino además de cualquier obra que he tenido la oportunidad de conocer.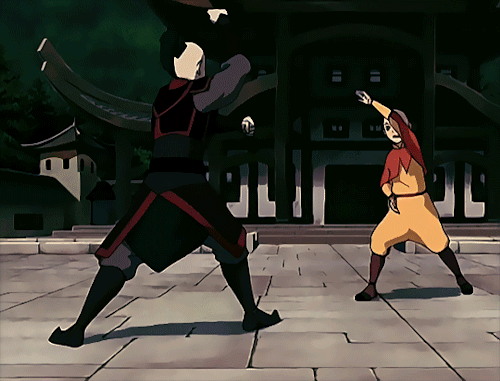 La primera impresión que pudiera tener cualquiera acerca de Zuko probablemente será la de que es el malo clásico, que es malo porque quiere ser malo, que un día despertó y dijo: «como que me dieron ganas de hacer el mal», sin embargo esto se disipará rápidamente para cualquiera que esté prestando atención y es que, apenas en quince minutos del capítulo uno, el primer esbozo de la complejidad del personaje a Aang, el Avatar, y aunque tiene la oportunidad de cometer una mala acción, que le daría control total de la situación, no lo hace por la simple razón de cumplir con su palabra. Esa es la forma de los escritores detrás del personaje de decirnos: «pssst, no es tan malo como parece».
El hijo del Señor del Fuego, nación que inició la guerra más cruenta del mundo y llevo a cabo los mayores genocidios, legítimo príncipe al trono que, por alguna razón (que no tardamos mucho en enterarnos), vaga en el destierro buscando al Avatar, como si su vida dependiera de ello y, a pesar de ser maestro fuego, luce una cicatriz de quemadura que le cubre la mitad de la cara.
Con el paso de los capítulos nos muestran que Zuko no es malo, para nada malo, todo lo contrario, él tiene su propia noción del bien y cree estar cumpliéndola, todo con la finalidad de ganarse el respeto y/o cariño de su padre, el Señor del Fuego. Al mismo tiempo su tío, el capo de los capos en Avatar –cualquiera que haya terminado las tres temporadas estará de acuerdo–, intenta guiarle por el camino correcto constantemente. Ya para el final de la primera temporada queda claro que "maldad" no hay en él, pero sí mucha turbulencia en su ser.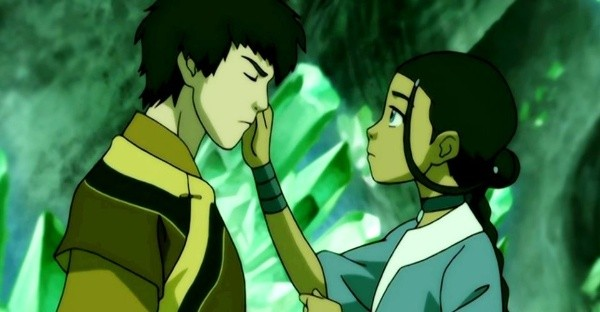 Personalmente me agrada más cómo la segunda temporada aborda eso, ese río de aguas rápidas que es la mente de Zuko, chocando con todo, llevándose por delante todo lo que alguna vez creyó como cierto, cómo descubre las mentiras de su nación, la confusión interna que esto le genera, el eterno debate sobre si lo que hace está bien o mal. Y sí, el protagonista es el avatar Aang (por algo la serie tiene su nombre) pero esa es una de las tantas razones que hace de Avatar una obra maestra: de una u otra forma puedes empatizar con los personajes, con todos ellos, no solo con el principal.
Una vez termina el libro tierra (nombre que recibe la segunda temporada) ante Zuko se presenta la oportunidad de su vida, la clave para tomar el rumbo y ser el héroe de la noche, ¿y qué hace? La caga. No salva el día, no se convierte de la noche a la mañana en alguien súper reflexivo que aprendió a tomar las riendas de la vida; esto no funciona así. Hace lo que casi cualquier adolescente enojado y confundido lo haría: equivocarse, otra vez.
Finalmente la tercera temporada, que es la última, nos lleva al desenlace. Enfrenta su realidad, incluyendo su entorno familiar, podría decirse que de cierta forma entiende que no es especial, pero sin serlo puede hacer un gran cambio en el mundo. Así el camino del príncipe del fuego se cruza con el del maestro de los cuatro elementos. Era lo que tenía que ser, la serie nos empujaba hasta ahí desde el primer instante, siendo Zuko, con creces, el protagonista de su historia.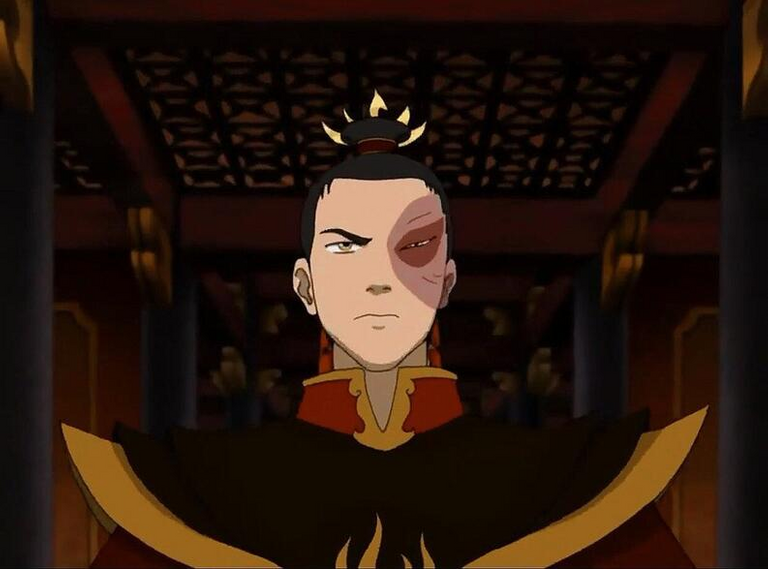 Estas líneas las escribo aquellos que, como yo, vieron o están viendo Avatar: La leyenda de Aang y quedaron encantados con lo que fue y sigue siendo hoy día. Mi intención, como creo que está bastante claro en el título, fue la de repasar a Zuko como personaje sin ahondar mucho en detalles de los cuales pudiera escaparse un spoiler (para quien aún no termina de ver la serie). Los que no conozcan la serie, o simplemente quieran un esquema más general sobre este mundo de fantasía y saber de qué va, les recomiendo la reseña del compañero @eddiespino.
XXX
¡Gracias por leerme!
Todas las imágenes de Zuko mostradas en este post pertenecen a los creadores de Avatar: La Leyenda de Aang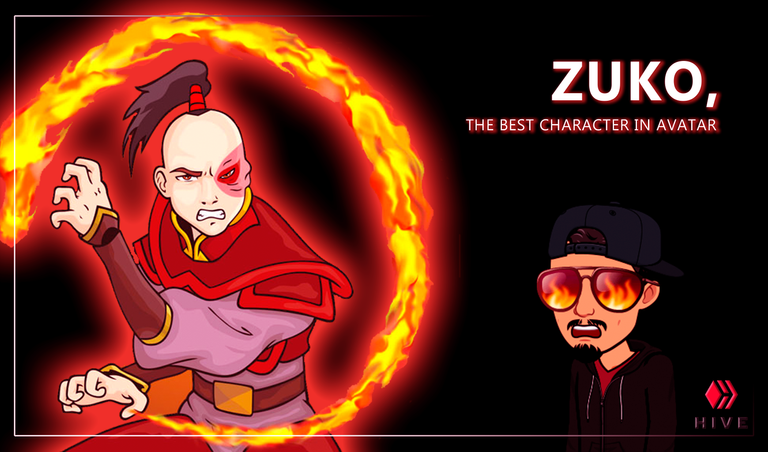 He is not the hero who will save the day without sweating, nor the typical cardboard villain in a cliché story; in many ways he is, in fact, an ordinary person: someone who, in some way, wants to do what he thinks is "right", only to end up spoiling everything, learning from his mistakes and then making new ones as if it were a vicious circle... quite human, really. This, in principle, is what makes Zuko (antagonist, at least in the first season, and protagonist of the most epic moments of the whole series) one of the best developed characters not only of Avatar: The Legend of Aang, the series in question, but also of any work I have had the opportunity to know.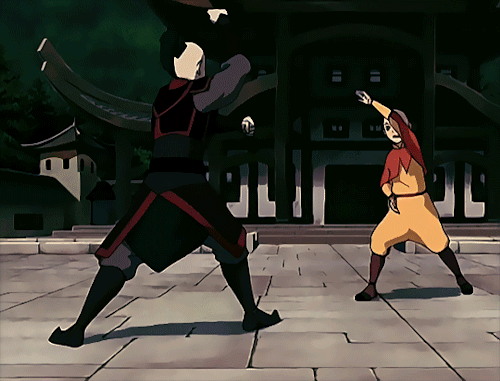 The first impression anyone might have about Zuko will probably be that he is the classic bad guy, that he is bad because he wants to be bad, that he woke up one day and said, "I kind of felt like doing evil", however this will quickly dissipate for anyone who is paying attention. Only fifteen minutes into the first chapter, the first sketch of the character's complexity becomes apparent. I don't want to fall into spoilers so I will just say that Zuko promises something to the Avatar and even though he has the opportunity to commit a bad action he doesn't do it for the simple reason of keeping his word. That's the way the writers behind the character tell us: "pssst, it's not as bad as it seems".
The son of the Lord of Fire, born in the heart of the nation that started the bloodiest war in the world and carried out the greatest genocides, legitimate prince to the throne who, even though he is a firebender, for some reason (which we soon found out) has a scar covering half his face and wanders in exile looking for the Avatar, as if his life depended on it.
As the chapters go by, they show us that Zuko is not bad, not at all bad, on the contrary, he has his own notion of good and believes he is fulfilling it. At the same time his uncle, the boss of the bosses in Avatar, tries to guide him on the right path constantly. By the end of the first season it is clear that there is no "evil" in him, but there is a lot of turbulence in his being.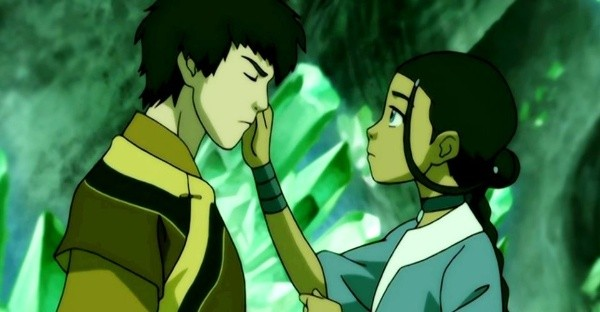 Personally, I like more how the second season approaches Zuko, how he discovers the lies of his nation, the internal confusion this generates in him, the eternal debate about whether what he does is right or wrong. And yes, the principal protagonist is the avatar Aang (the series has his name for a reason) but that's one of the many reasons that makes Avatar a masterpiece: in one way or another you can empathise with the characters, with all of them, not just the principal one.
Once the book earth (the name given to the second season) is finished, Zuko is presented with the opportunity of his life, the key to take the course and be the hero of the night, and what does he do? He screws up. He doesn't save the day, he doesn't become overnight a super-reflective person who learned to take charge of life; it doesn't work that way. He does what almost any angry and confused teenager would do: mistake, again.
Finally the third season, which is the last one, leads us to the conclusion. He faces his reality, including his family environment. It could be said that in a way he understands that he is not special, but without being so he can make a big change in the world. In this way the path of the prince of fire crosses with that of the master of the four elements. It was what it had to be, the series pushed us there from the very first moment, with Zuko being the protagonist of his story.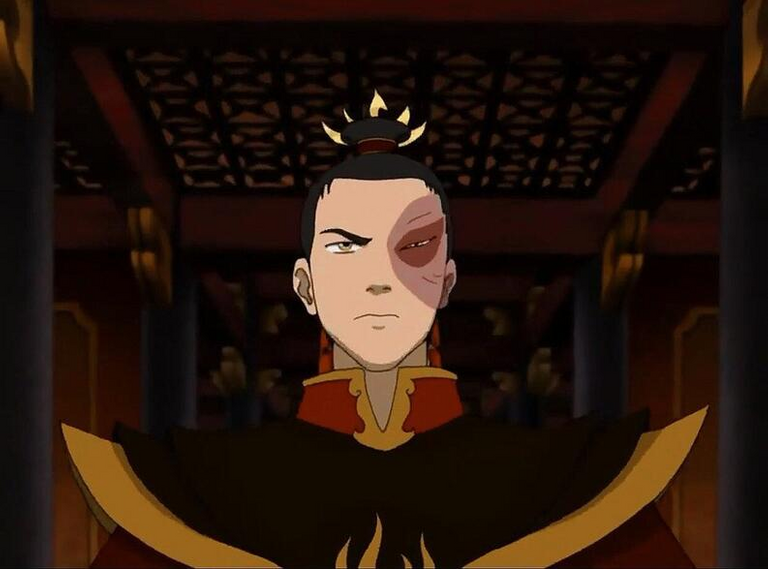 Translated with (much) help from
DeepL
Thank you for read me!
All the images of Zuko shown in this post belong to the creators of Avatar: The Last Airbender