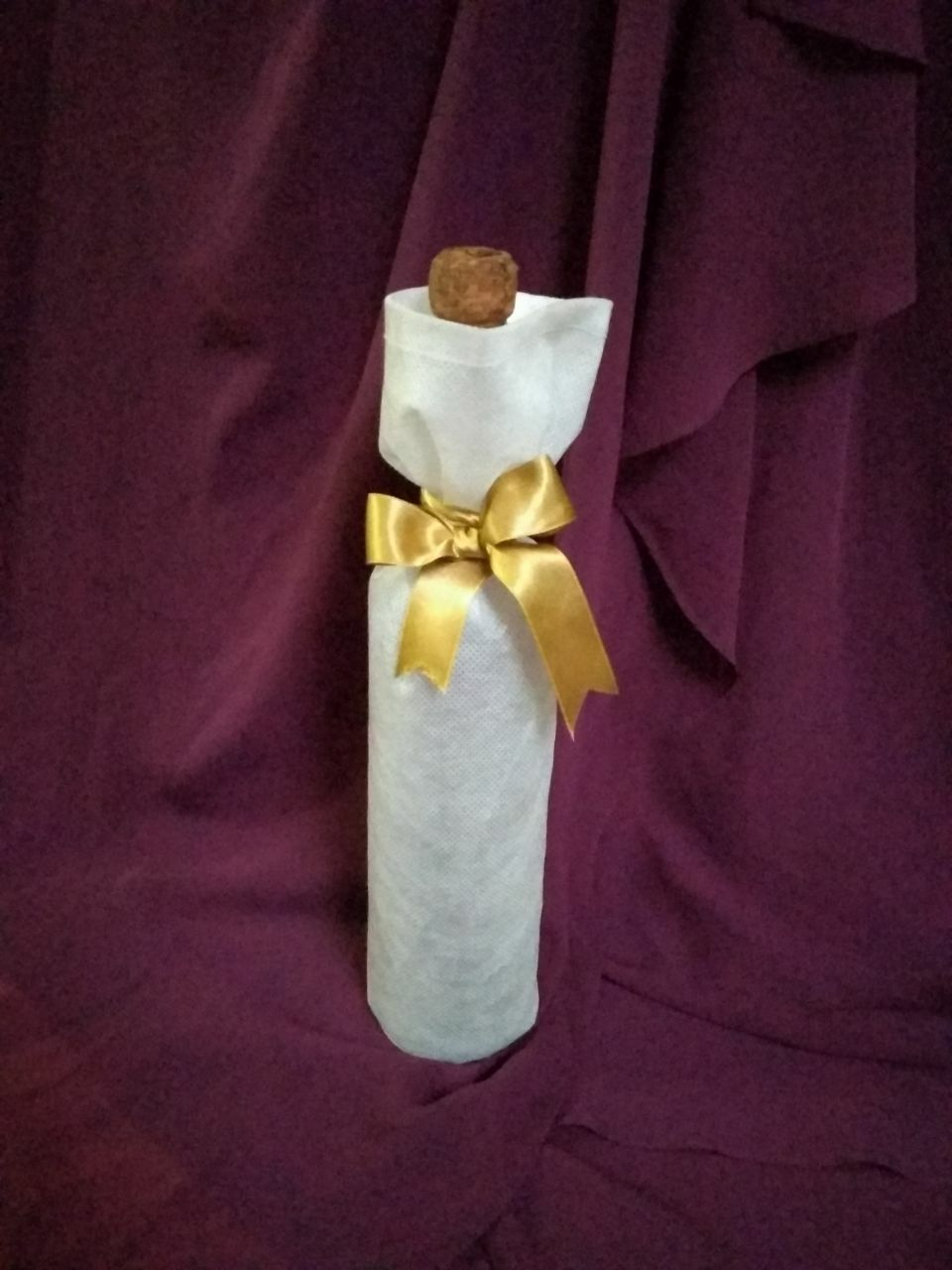 English version
Hello hive friends.
Today I am going to show you how to make a cloth bag for a wine bottle, ideal as a gift. This is an easy an simple gift, and you don't need a sewing machine to make it.
Wine Bag
You can use many types of fabric such as: jute, felt, any flat fabric, in my case I made it from Pop and for the bow I used striped tape.
Materials:
Fabric (a piece of 35x45 cm)
A ribbon
Threads
Scissors
Sewing machine (You can do it by hand)
Steps to follow:
Measure height, contour and bottom of the bottle.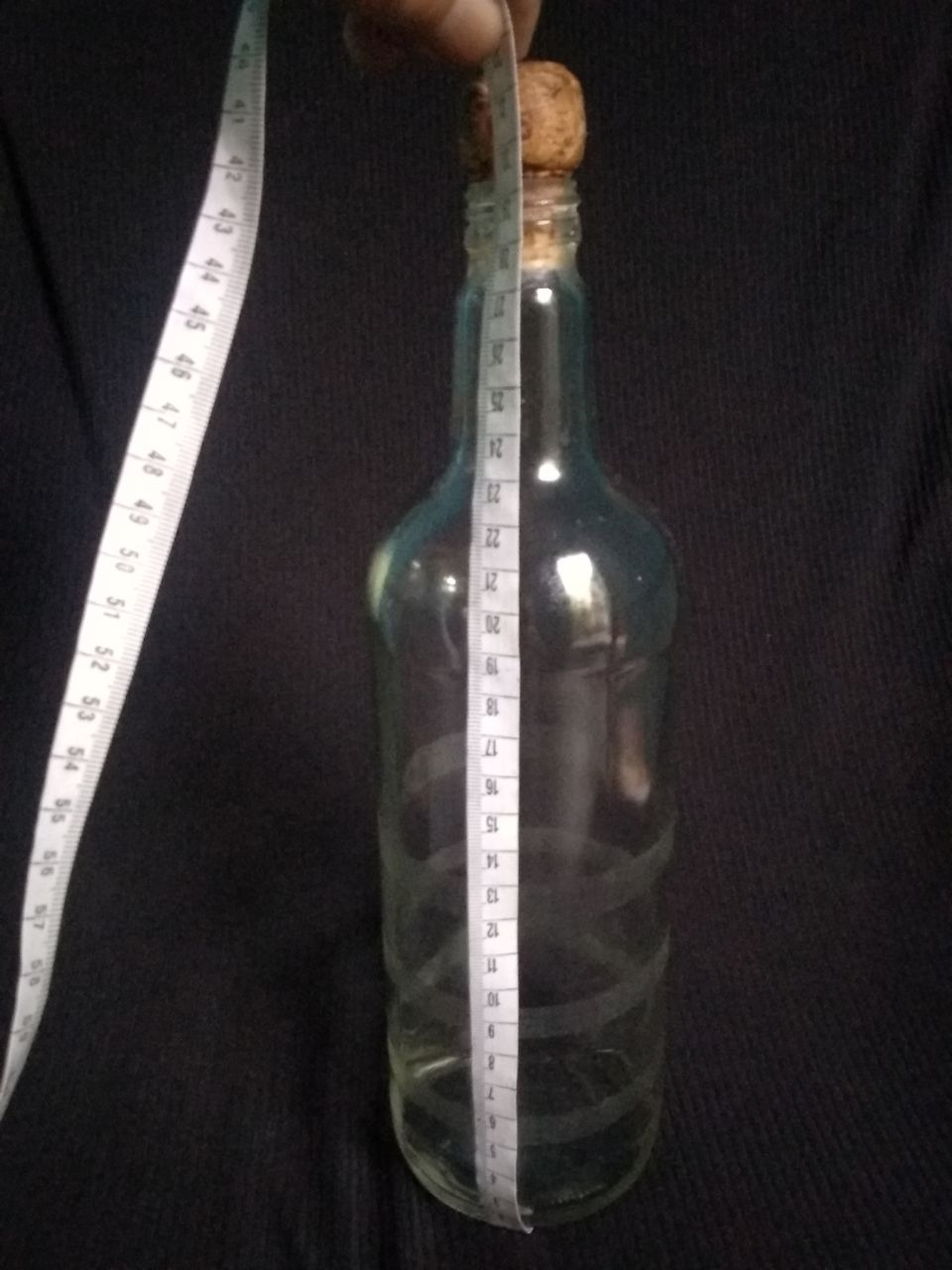 Add 2 cm to the contour and height (for seams and slack)

Add 1.5 cm for seam and slack to the circle that will be the bottom

Cut:
Cut a 31x33 cm square
Cut a 10.5 cm diameter circle
Confection:
Pass a seam to close the side, it will be like a tube.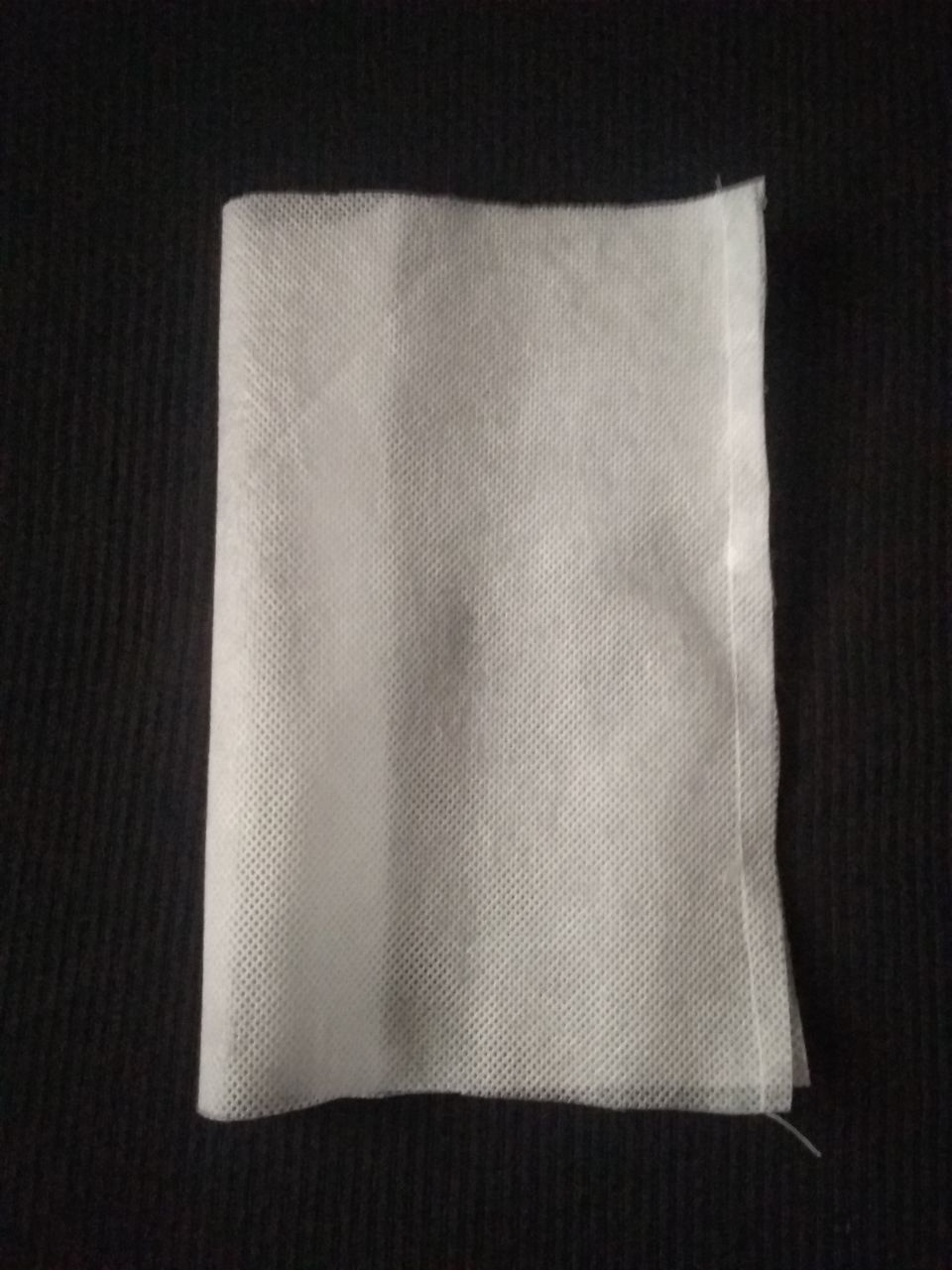 Sew the circle and thus form the bottom of the bottle.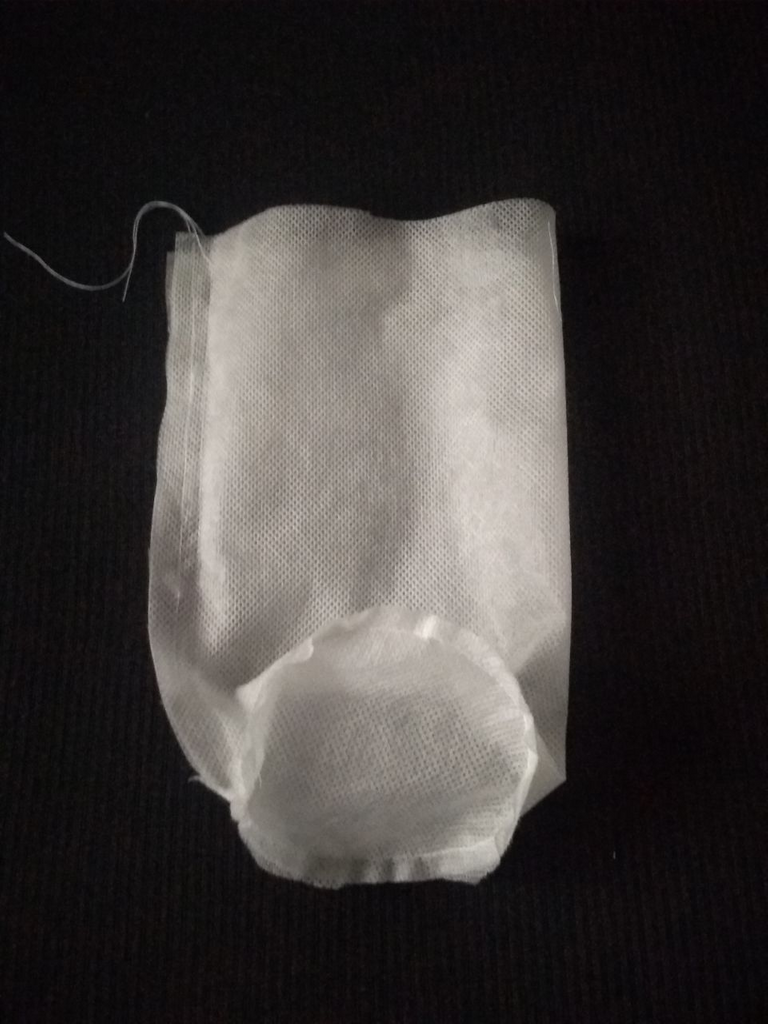 Topstitch the top selvage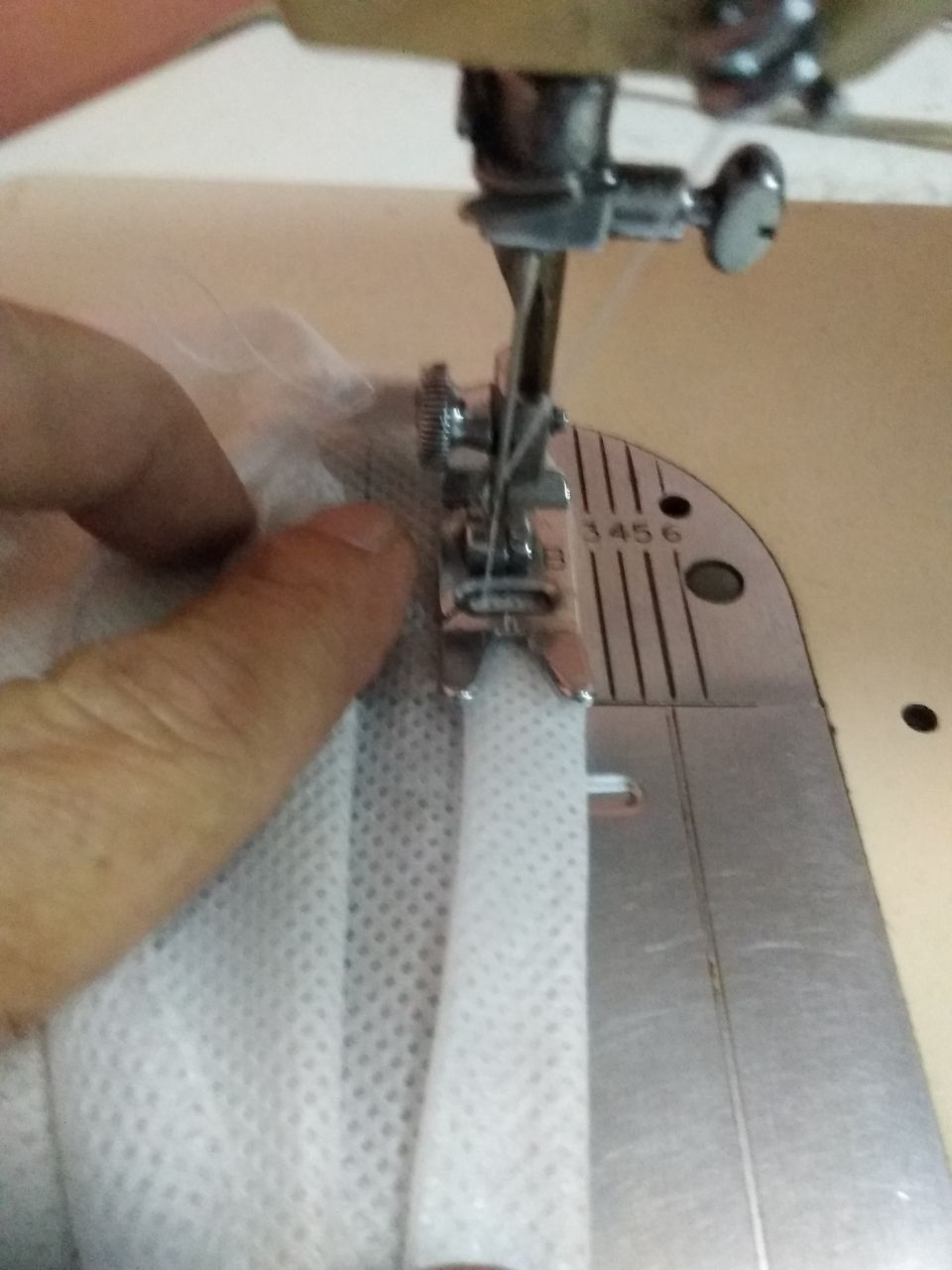 Clean excess threads and flip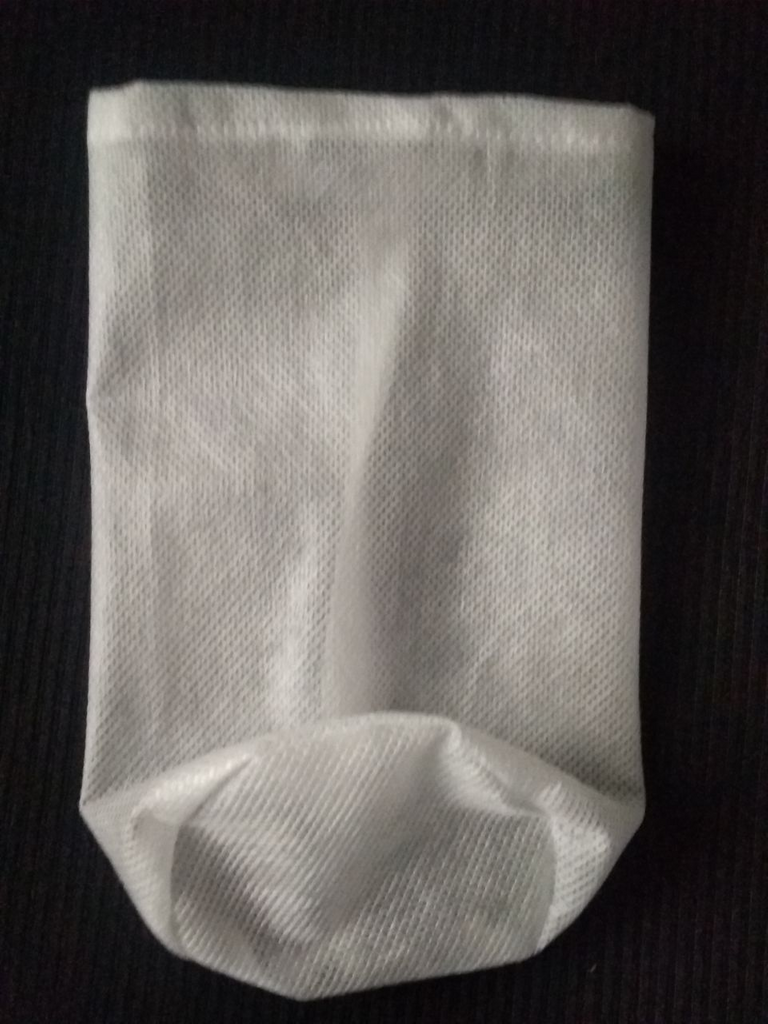 Garnish with a bow on top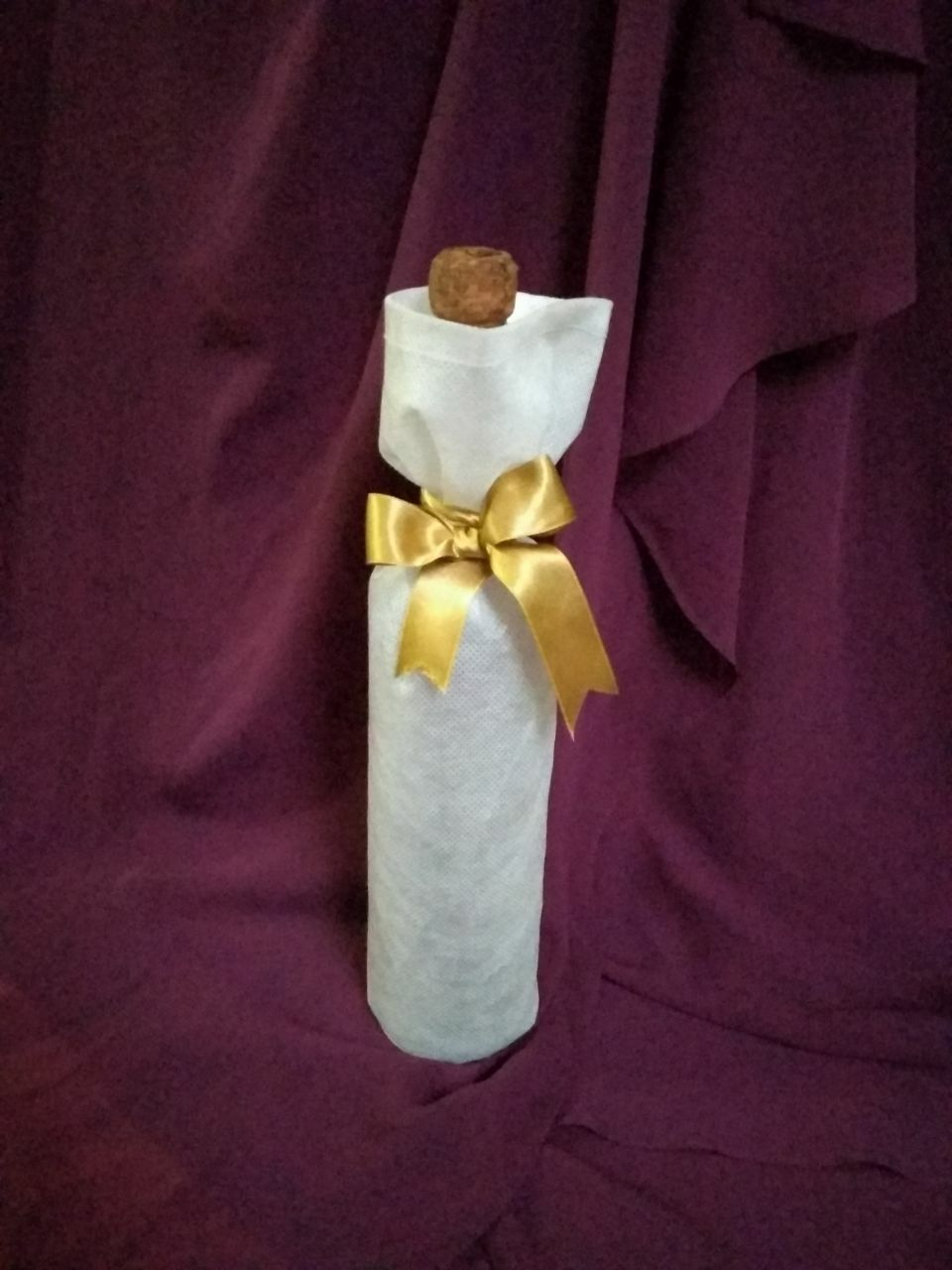 I hope you liked it
The text and photos are my own.
---
---
---
---
Versión en español
Hola amigos de hive.
Hoy les voy a mostrar como se hace una bolsa de tela para botella de vino, ideal para regalar.
Pueden usar muchos tipos de tela como: yute, fieltro, cualquier tejido plano, en mi caso la hice de Pop y para el lazo utilicé cinta de razo.
Materiales:
Tela ( un retazo de 35x45 cm)
Cinta de razo
Hilos
Tijeras
Máquina de coser ( pueden hacerla a mano)
Pasos a seguir:
Medir alto, contorno y fondo de la botella

Sumar 2 cm al contorno y alto( para costuras y holgura)

Al círculo que será el fondo sumar 1,5 cm para costura y holgura

Corte:
Cortar un recuadro de 31x33 cm
Cortar un círculo de 10,5 cm de diámetro

Confección:
Pasar una costura para cerrar el lateral, quedará como un tubo
Coser el círculo y así formar el fondo de la botella.
Hacer un pespunte en el orillo superior
Limpiar los hilos sobrantes y voltear
Adornar con un lazo en la parte superior
Espero les haya gustado
El texto y las fotos son de mi autoría.