After the task of shoveling some hefty snow from off my cabin roof today
I rewarded myself by doing something fun and made a little snowman.
☃️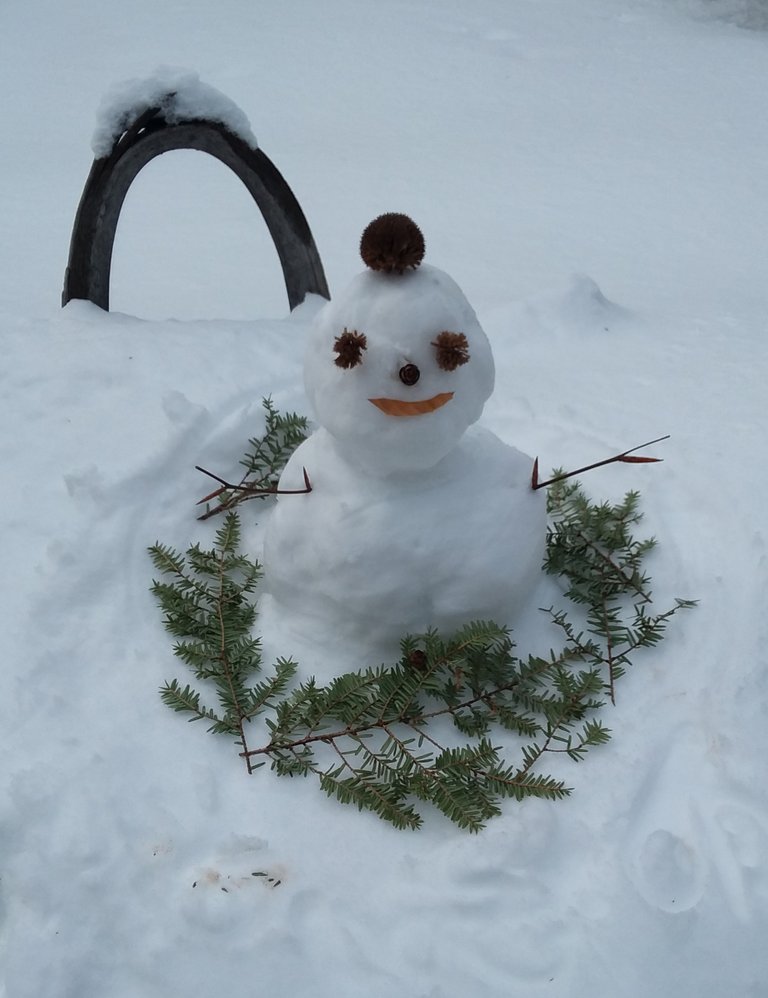 ☃️
This was an activity I much enjoyed when I was a child.
They were much bigger and far more elaborate back then.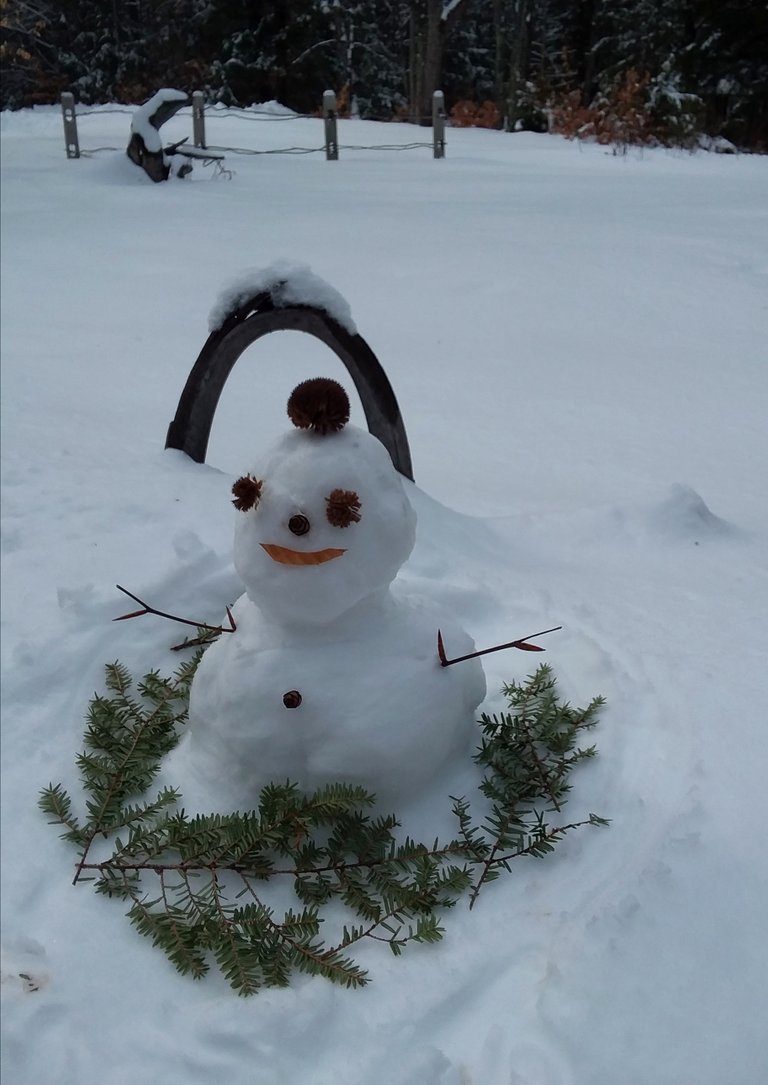 ☃️
I searched around and found some natural things to create Frosty's eyes, arms and mouth.
I saw some tall Bee Balm seed pods barely peaking up through the snow. I used them for the eyes and a big pom-pom.
A Beech tree leaf for the mouth, twigs for arms and a Hemlock cone for a belly button and nose.
Green Hemlock boughs for decoration and contrast.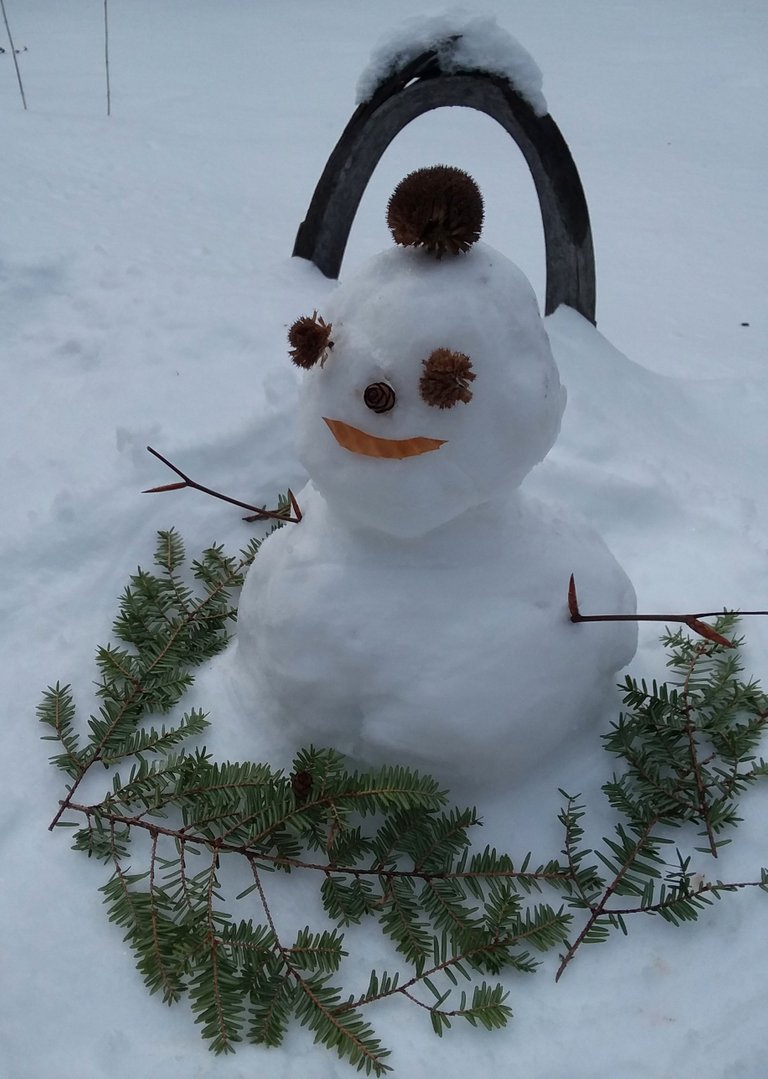 ☃️
I really do miss those childhood wintertime days making snowmen, snow sculptures, digging snow caves and tunnels.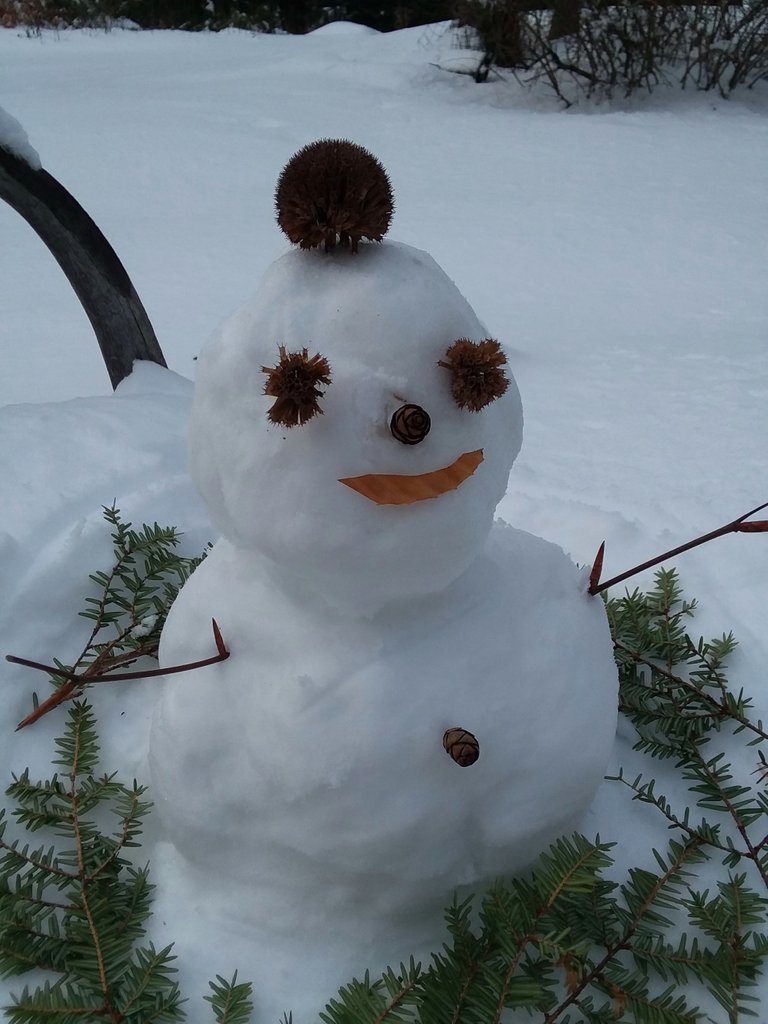 ☃️😊
It was great to take a little to create a little snowman, have a little fun and reconnect with some fond youthful memories.