Learning how to do fashion portraits.
Hello friends,
Today I want to share some process photos of me doing a portrait in Procreate.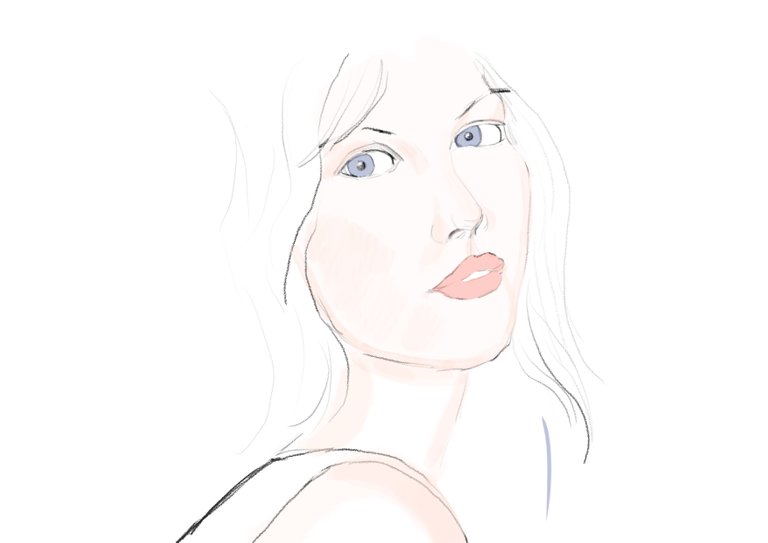 First, I did a sketch of this actress. I used a reference photo from the Internet.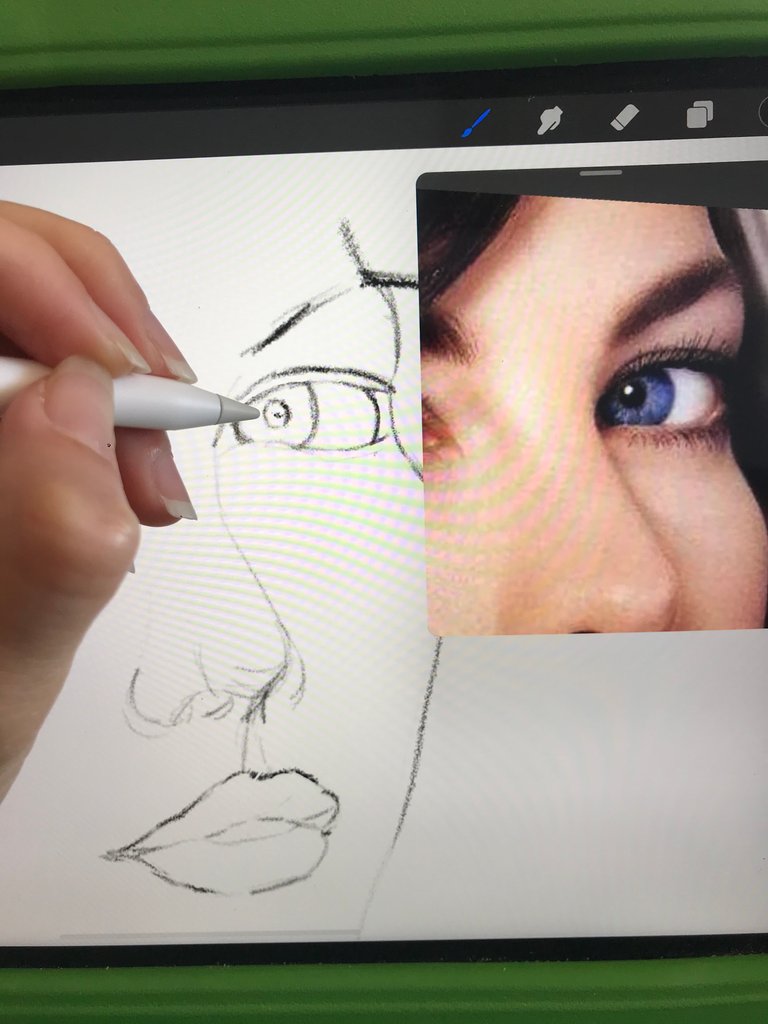 I used marker brush to add a skin tone.
The whole idea of this lesson to try and make a portrait in a fashion style. Obviously it's not finished yet, I hope to finish it by tomorrow.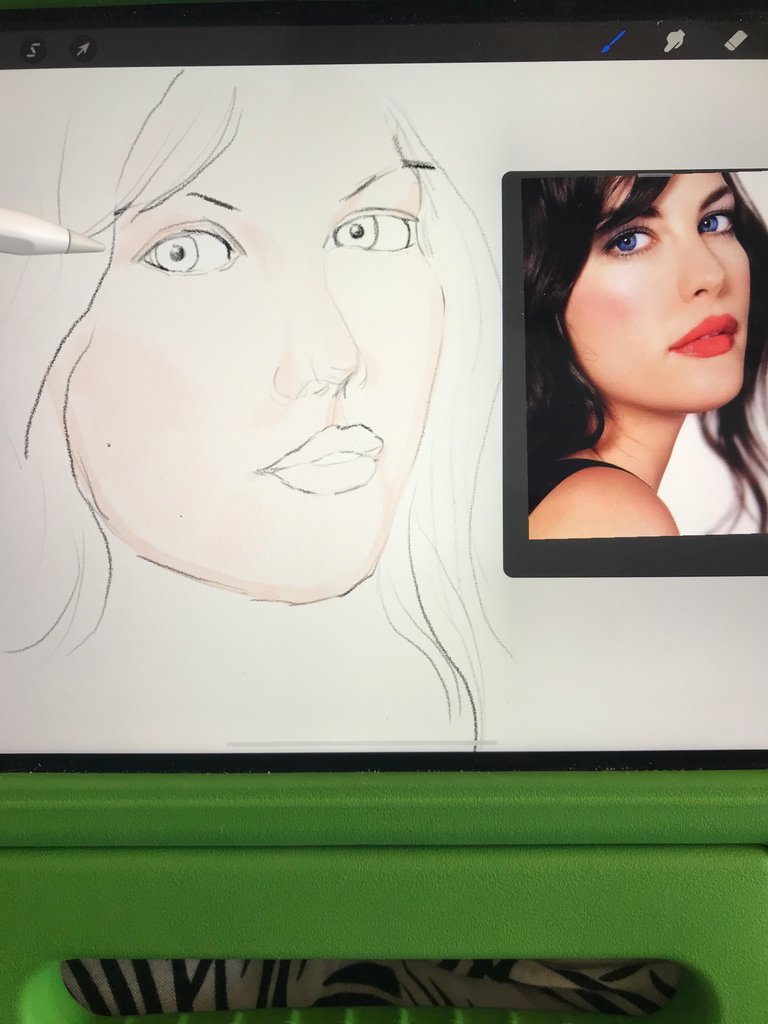 I colored her eyes and lips. I will a bit more details next time.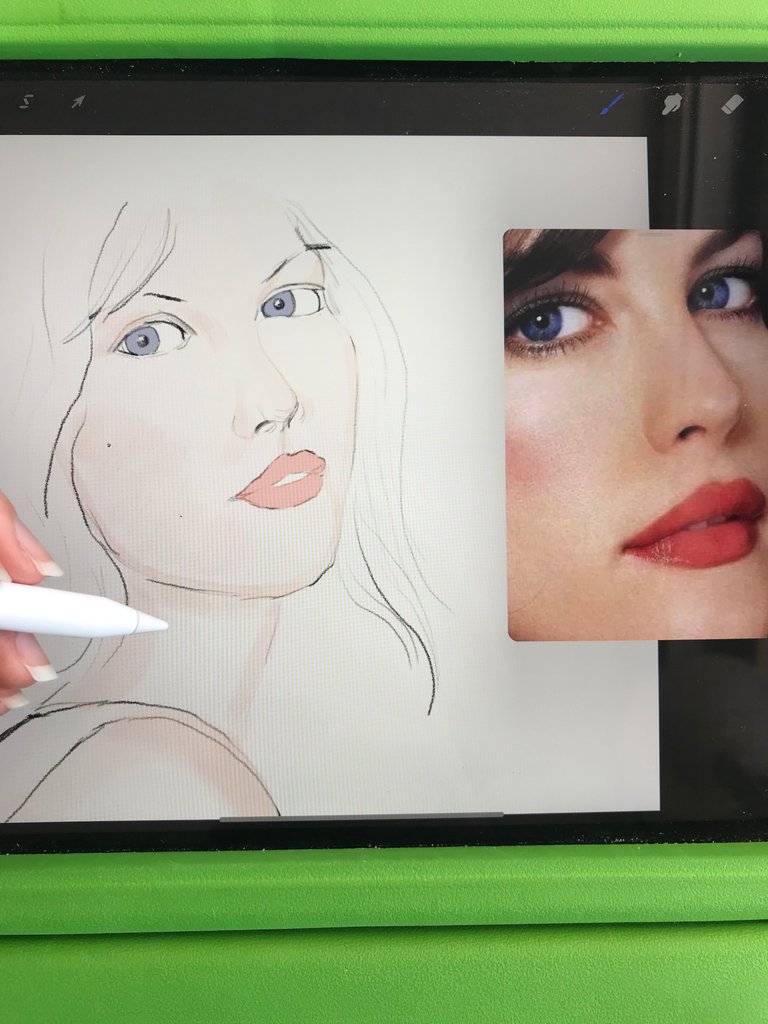 Thank you for stopping by, I hope you enjoyed the process photos!
---
---