It took a lot of courage to kick off this piece because the details were much, very much and at certain instances I had to improvise. I started the outline with my 8B pencil and once the sketch was made I attempted making depths with my 10B (it's still the softest pencil I have). Unfortunately, time and again the led kept breaking and I had great difficulty making out thin lines (I'm planning on getting a mechanical pen).
---
The final obstacle I had to overcome was the head of the warrior. Getting the right angle was really difficult. I even had an alternate version captured without the head but a friend urged me to bless the figure with a brain box and so I did.
---
---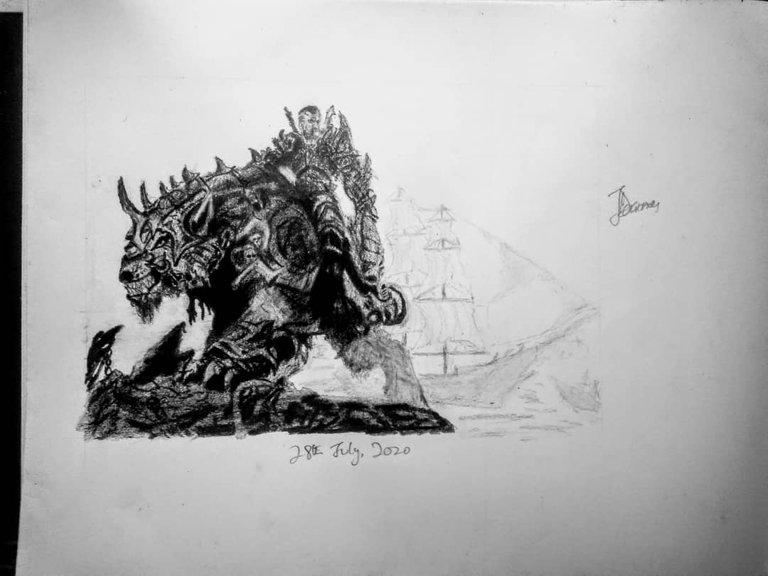 ---
---
---
---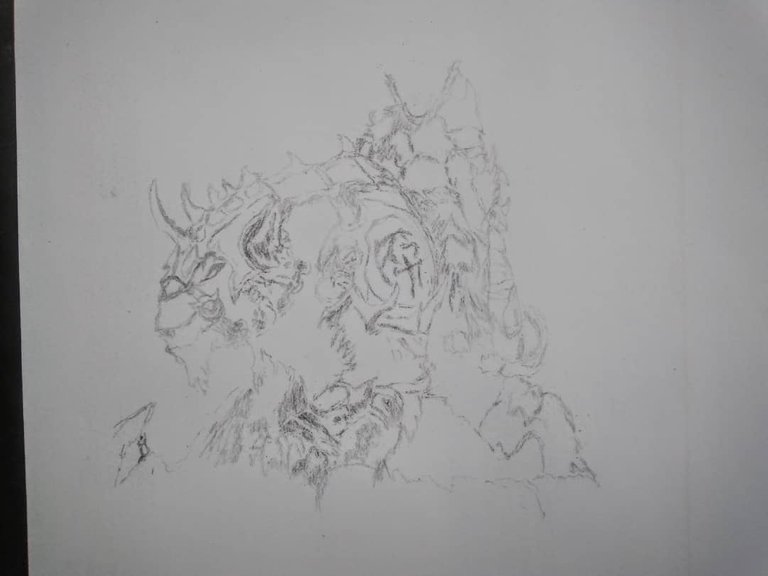 ---
---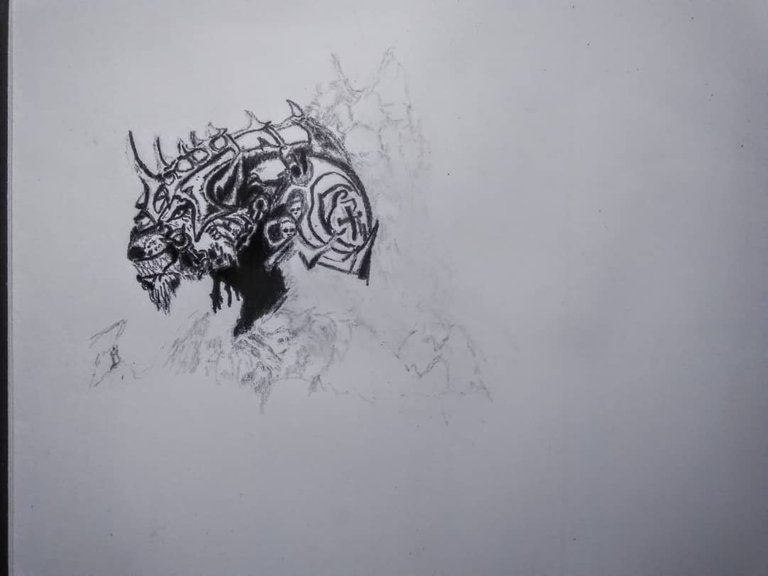 ---
---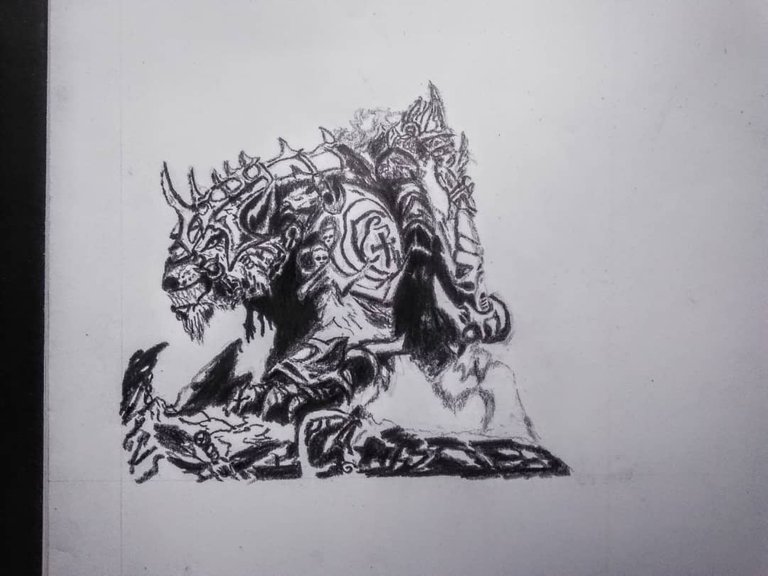 ---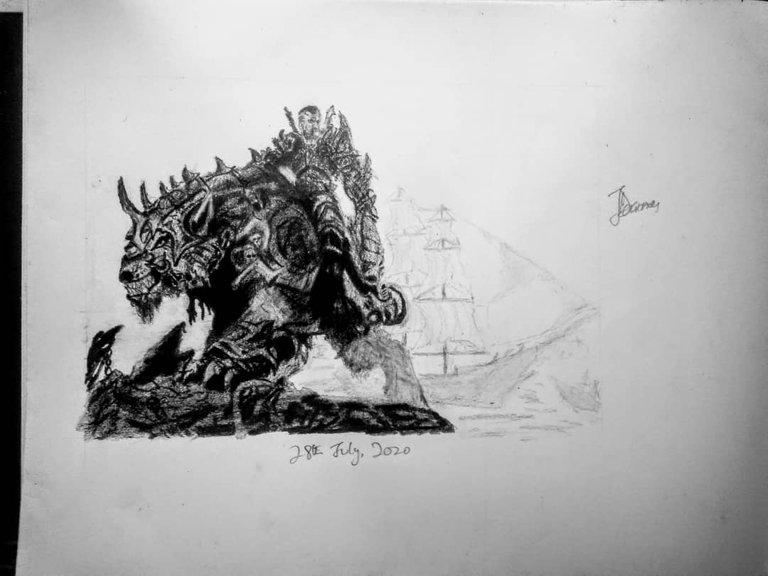 ---
---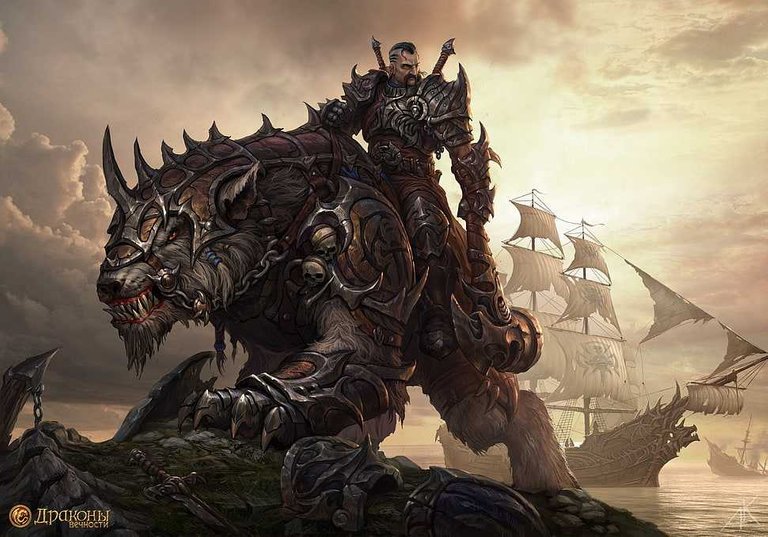 Source
---
---
I'm really counting on your feedback guys.
Thanks for stopping by, see you tomorrow.