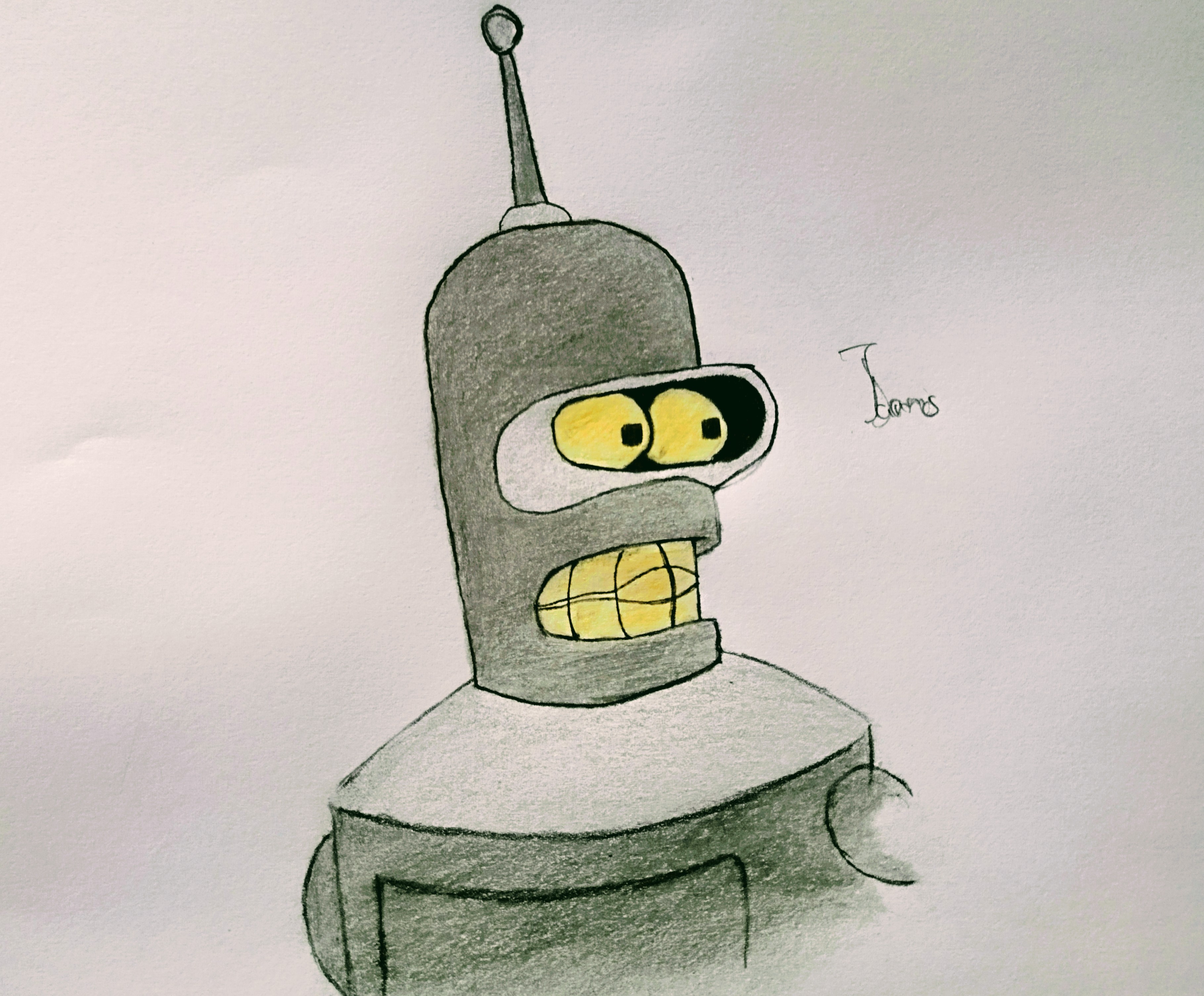 ---
---
I had to rehearse with my choir today for a long while. I noticed that because of my schedule I had totally neglected practice and only few of them do that on their own. As a result, I made arrangements to have long rehearsals on Sunday... and believe me it consumed every ounce of strength in my body.
---
It was late when I got home and needed to make a sketch, a quick sketch seeing that the sun was almost down and so I remembered this awesome character from Futurama (one of Matt Groening's sketches) named 'Bender'.
---
Bender happens to be a very rebellious and stealy fellow but from time to time he says things that touches the heart. Things like 'Bite my shiny metal ass'....lol, I'm just kidding. If you've seen the series, you'll know what I mean.
---
Feel free friends to leave your comments and perhaps your favourite Bender line.
---
---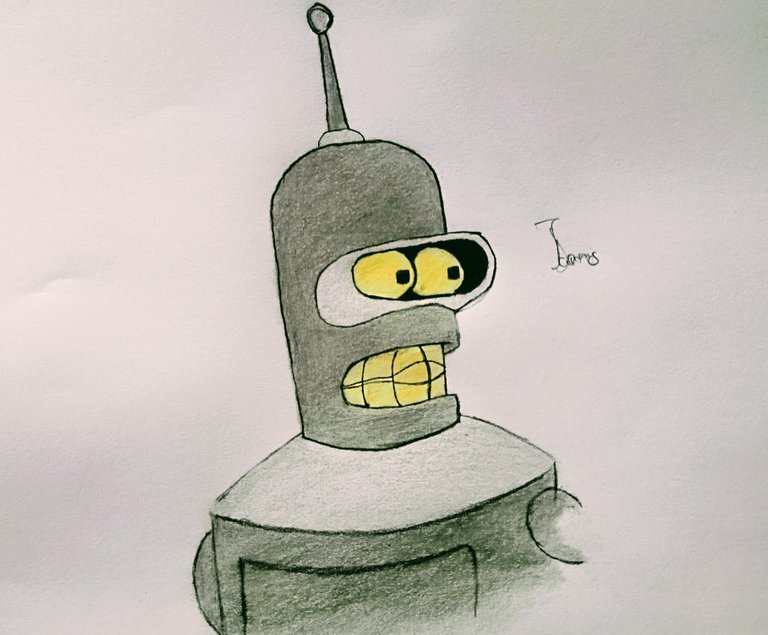 ---
---
---
---
The Drawing Procedures....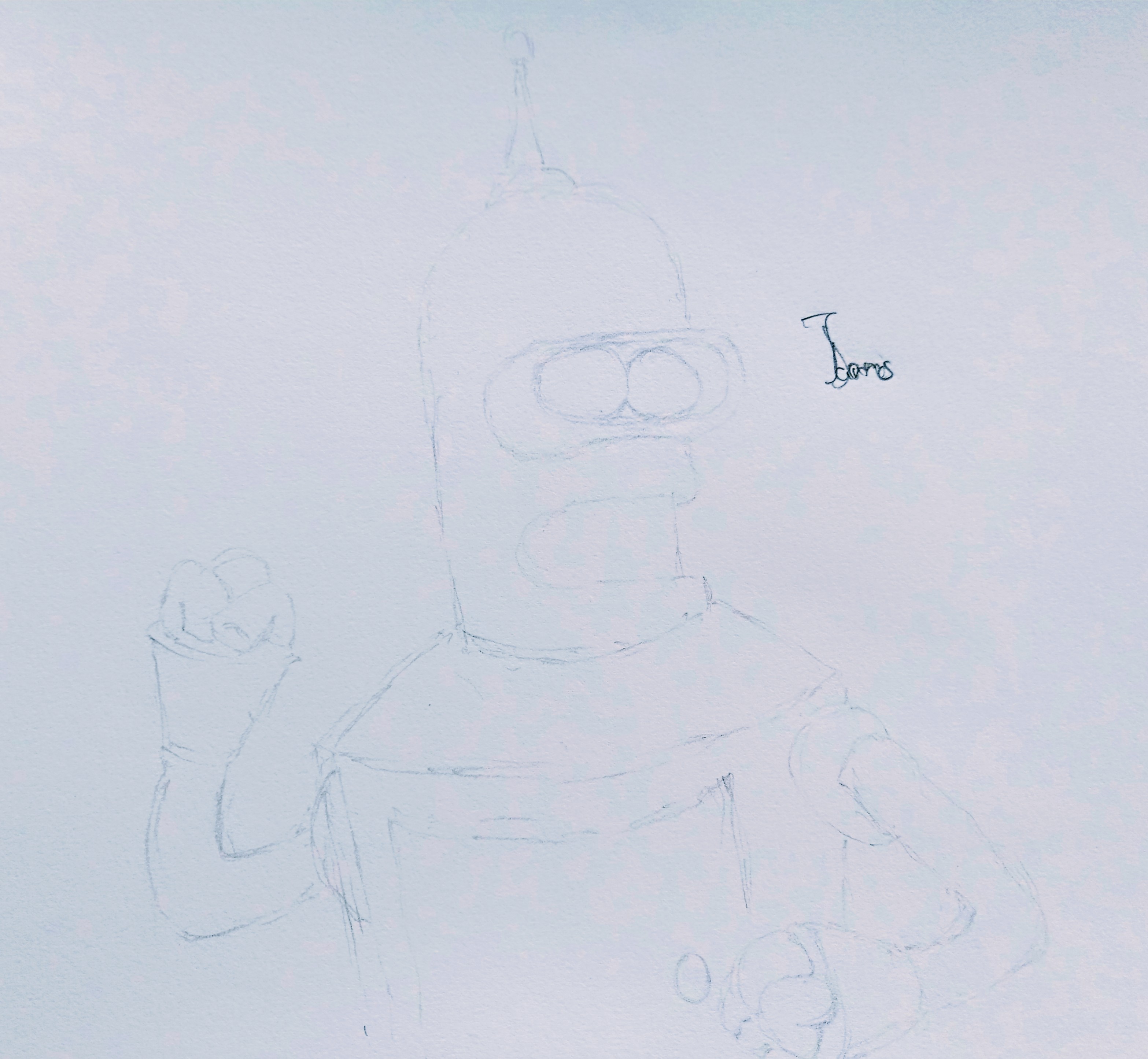 ---
---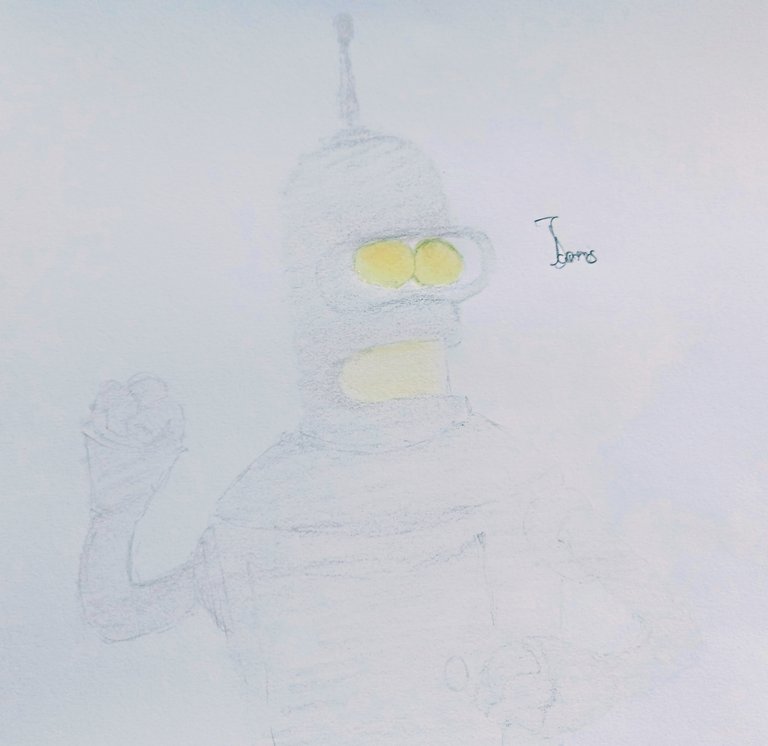 ---
---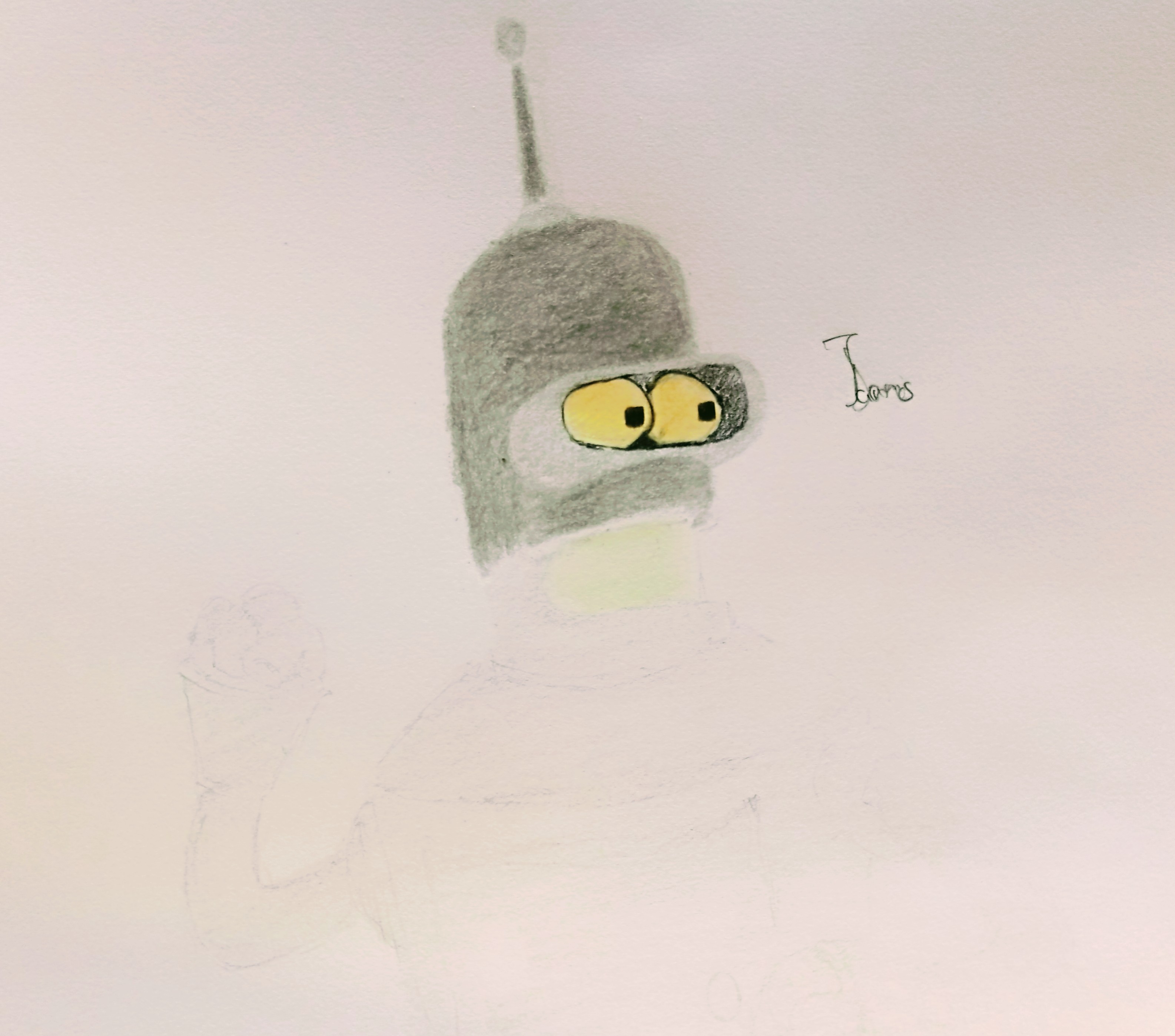 ---
---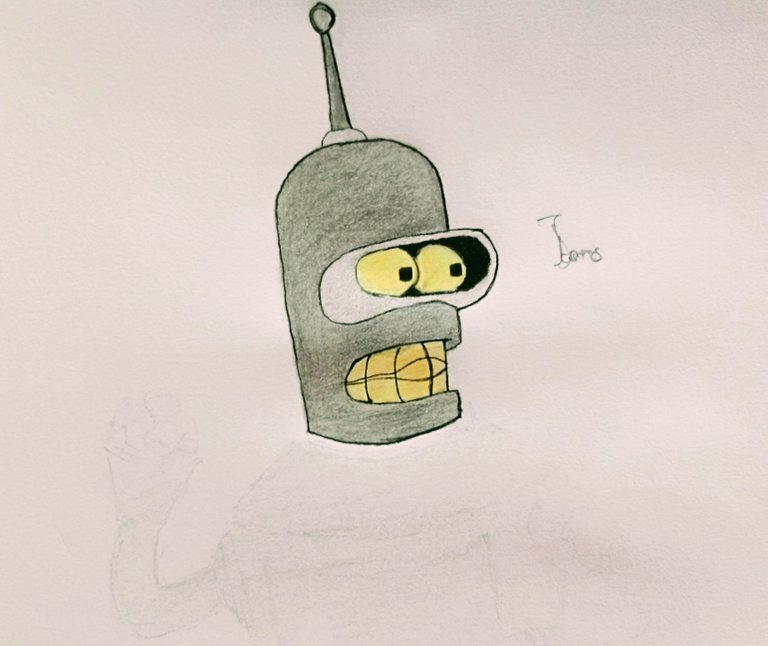 ---
---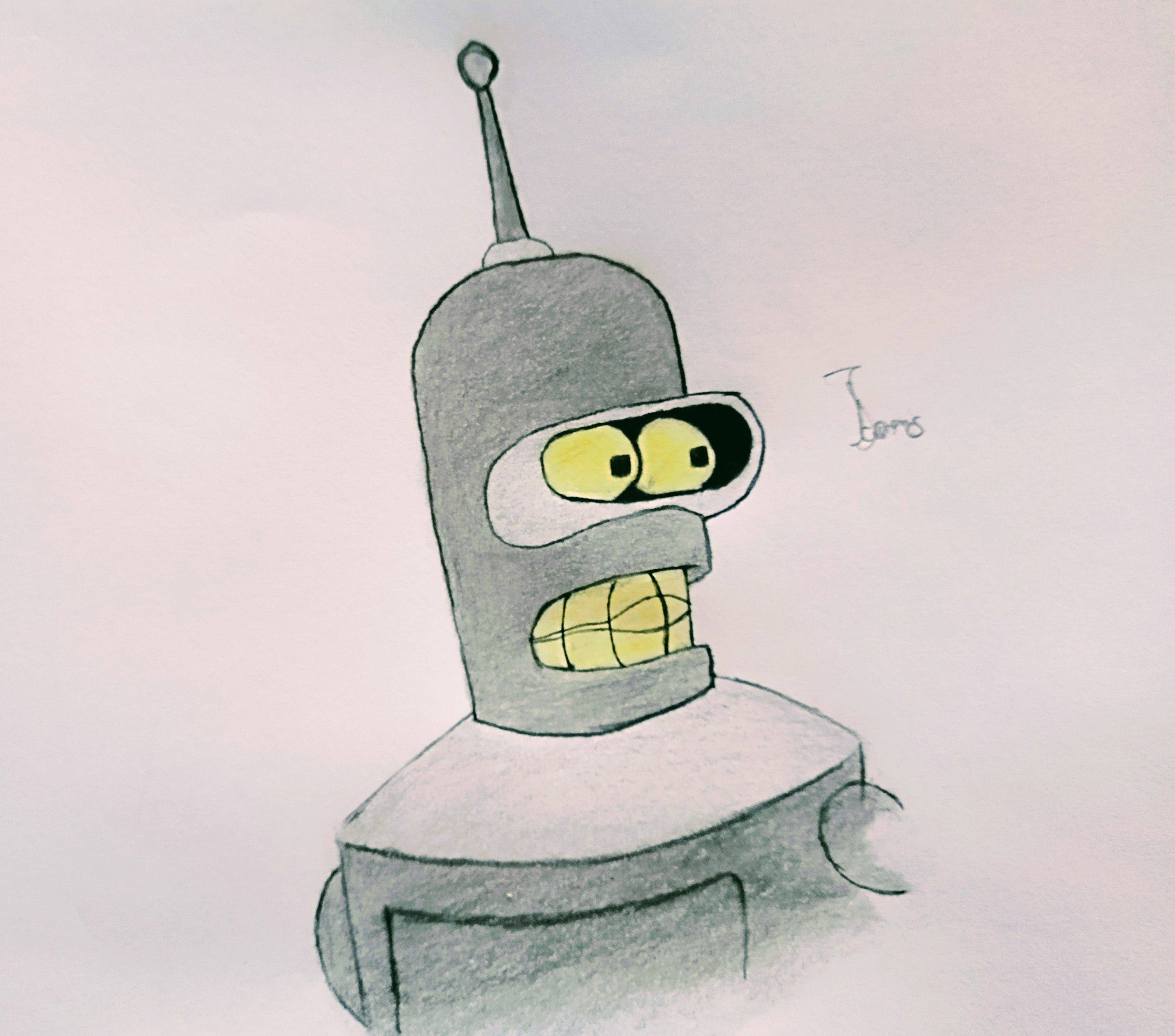 ---
---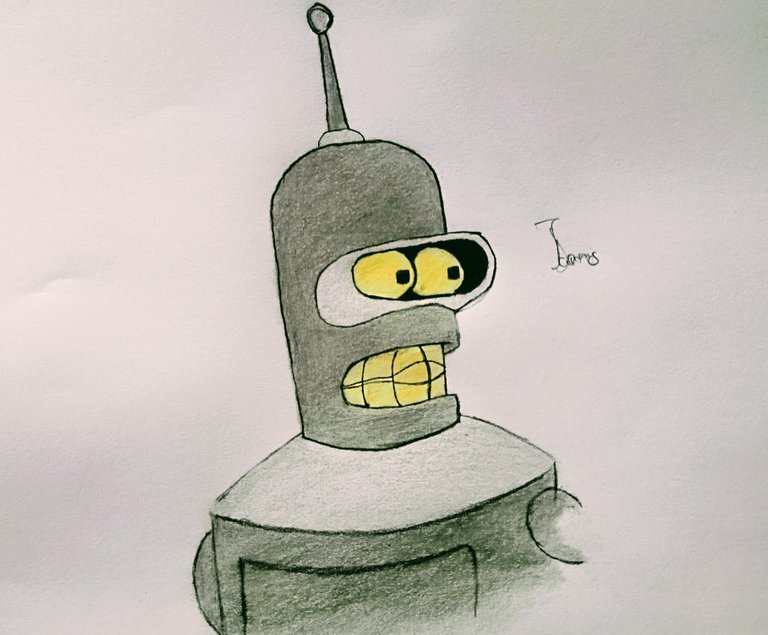 ---
---
I couldn't find the exact colour I'd intended to use so I had to improvise, use what I have...
---
---
Thanks for the visit friends, have a lovely week.