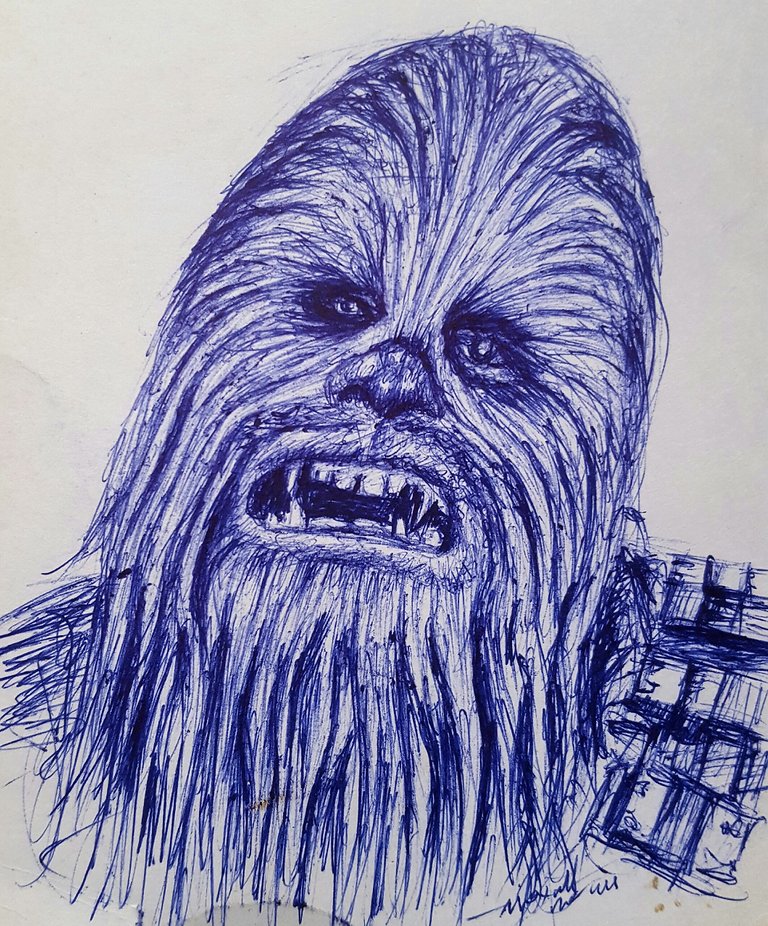 From my StarWars art series, I present to you my new art work of one the legendary characters in the Star Wars movie by name Chewbacca. He is usually referred to as "Chewie" by his close friends and was a kind hearted dude.
Chewbacca, who is full of hairs like that of a lion, is a Wookies warrior and was among the Rebels group on the Clone Wars who restored freedom to the galaxy.
Reference photo source
The drawing was done with a blue ballpoint pen on a cardboard paper. My steps are below: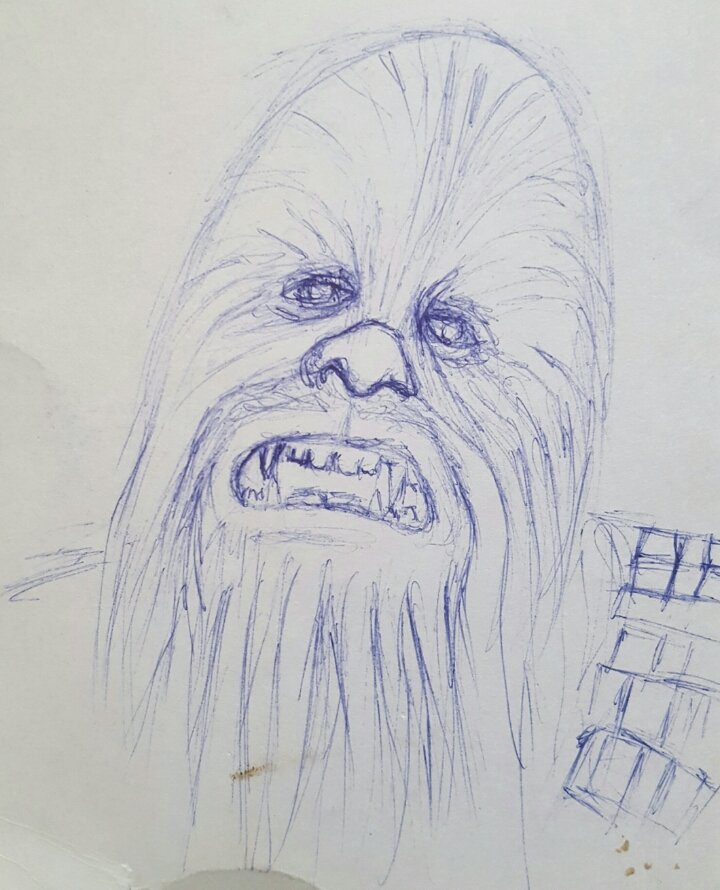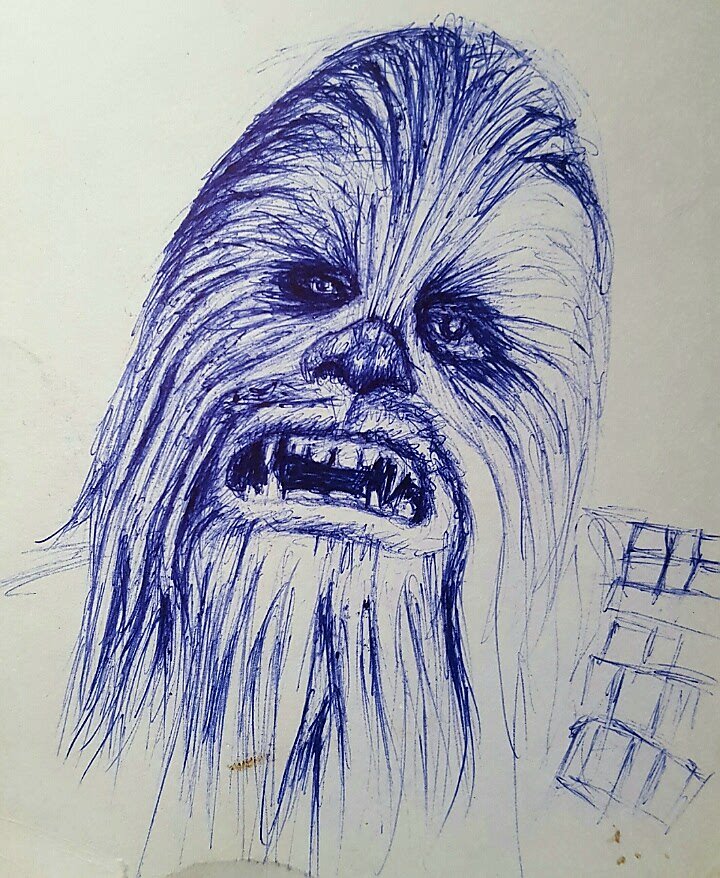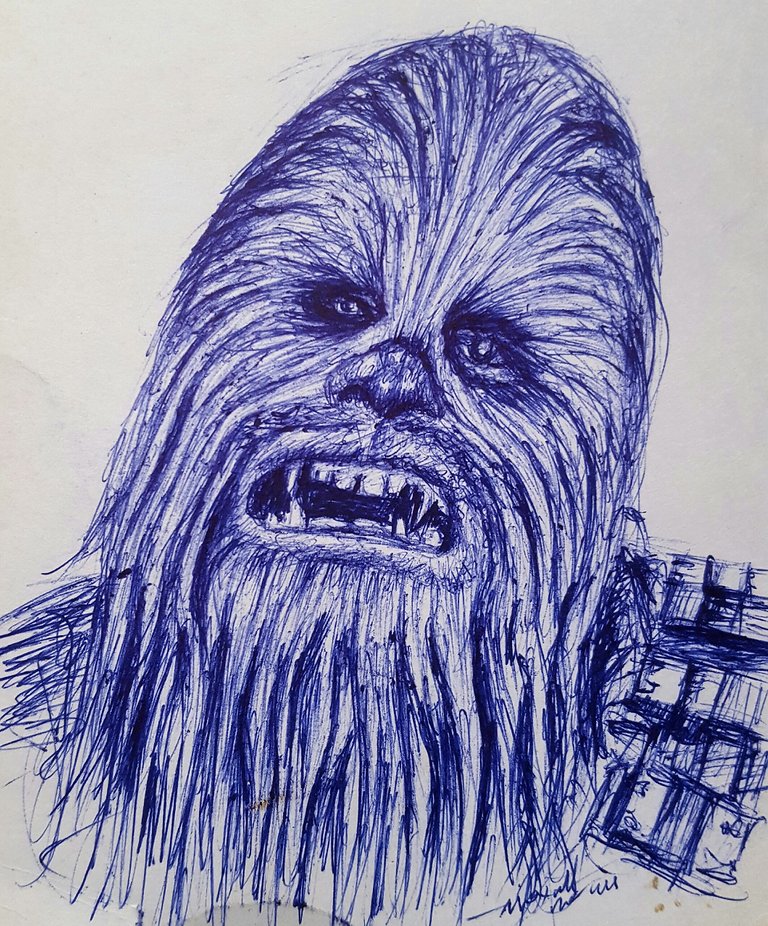 Thank you.